Oman is a beautiful Arab nation that is famous for its untouched natural landscape and culture. Unlike its neighbour, the UAE, Oman has retained a large part of the Arab/Bedouin culture with plenty of heritage sites, mountainous regions that need to be trekked to reach there and plenty of hidden gems like water bodies in these places. But of course, every trip needs you to take back memories in a more materialistic way. That's where we look for malls in Muscat to purchase souvenirs from. 
With tourism in Muscat flourishing highly in the last decade, there has been a surging demand for shopping malls. Not failing to its expectations, the magnificent city of Muscat proudly presents a wide range of shopping malls.
Established in 2001, one of Oman's former shopping destinations, the Muscat City Center Mall is truly a shopper's paradise with choices spreading over 200 retail stores. This mall is home to both local and international brands. The leading brands and stores in this shopping mall include Carrefour Hypermarket, Home Centre, Centrepoint, Max Fashion, Emax, Zara and Zara Home, Marks & Spencer, H&M, Sun & Sand Sports, Magic Planet and Gap. Having created a brand for itself, MGM has managed to become an example of an ideal shopping mall. The mall provides a vast car parking at multi-levels. Since the mall glides towards the expensive side, it frequented by affluent locals and foreign expats. Do visit this mall for the eye feasting atmosphere, the luxurious ambience and at least some window shopping! City Center Muscat has something for the whole family. There are also restaurants, cafes and fast food options throughout the mall, as well as a movie theatre if you wish to take a break from shopping.
Timings:
Wednesday to Friday - 10:00 AM to 1:00 AM
Saturday to Tuesday - 10:00 AM - 10:00 PM
Timings vary during Ramadan and Eid Al Fitr.
Location: Sultan Qaboos Road(3 kilometres from Muscat International Airport), Seeb, Muscat Governorate, Sultanate of Oman 
2. Palm Mall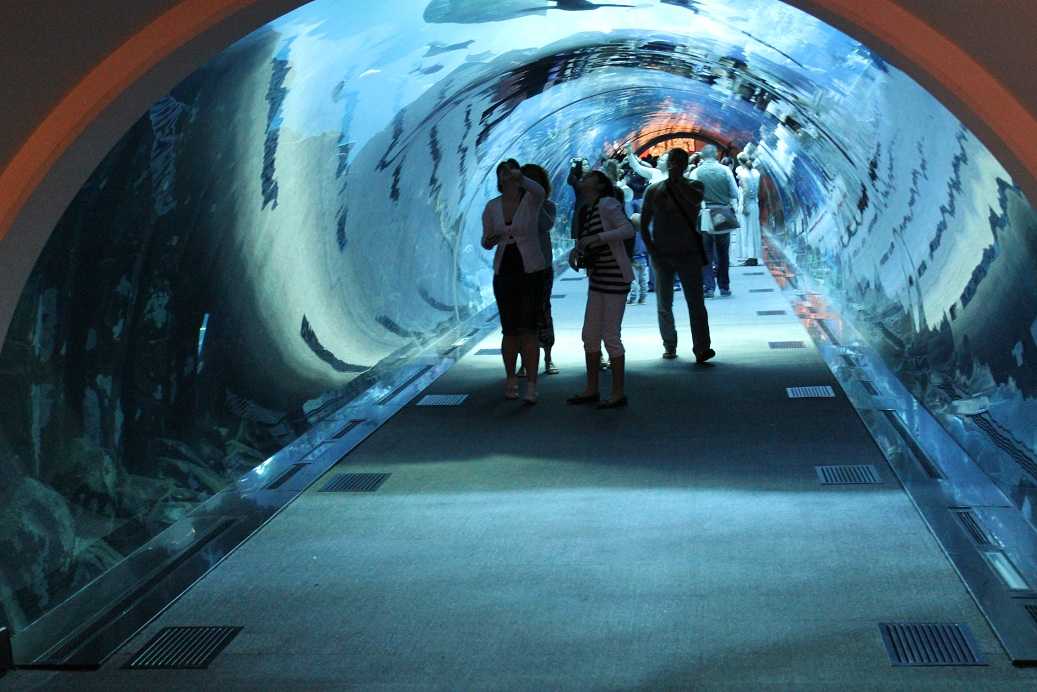 Rebranded as the Mall of Muscat, the palm mall is one of the top luxury malls in Muscat. The mall houses a brilliantly designed Snow Park spread over a 5600-metre squared area, open for all age groups. It also hosts an outdoor food court, a movie theatre (Novo Cinema) equipped with 14 lounges and over 200 shops offering specialized international brands available only in this mall. The Mall of Muscat accommodates The Oman Aquarium a three-floored extravagant aquarium sheltering over 30,000 marine animals and 1000 types of fish.
Timings: 9:00 AM to 12:00 PM
Location: A Salam St, Sib, Oman
3. Panorama Mall
The Panorama Mall is one of the most sought after shopping and dining spots in Muscat city. The mall also facilitates other attractions such as shopping, cinema, entertainment (gaming), cafes and restaurants. You could shop at some of the top-notch brands such as Gabel, Sports Gallery, IBSAR, zarinIran, Spinneys, Ishop and much more. The biggest attraction of this mall is the Lazer Runner, which consists of extreme laser tag systems from Canada.
Timings: 9:00 AM to 11:00 PM
Location: Al Ghubrah St, Muscat, Oman
4. Oman Avenues Mall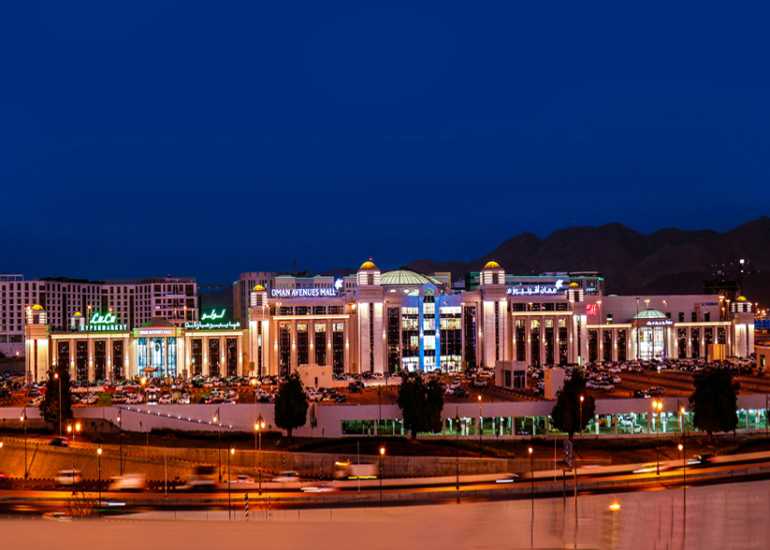 A division of the Lulu Group International, the Oman Avenues Mall is said to be Oman's largest mall hosting the finest selection of high-end retail brands, fine dining, beauty and entertainment covering an expanse of 72000 square metres. The most striking feature of this mall in Muscat is its indoor amusement park, where children love to hang out and relax with family and friends.
Timings: 8:00 AM to 11:45 PM
Location: Sultan Qaboos St, Muscat, Oman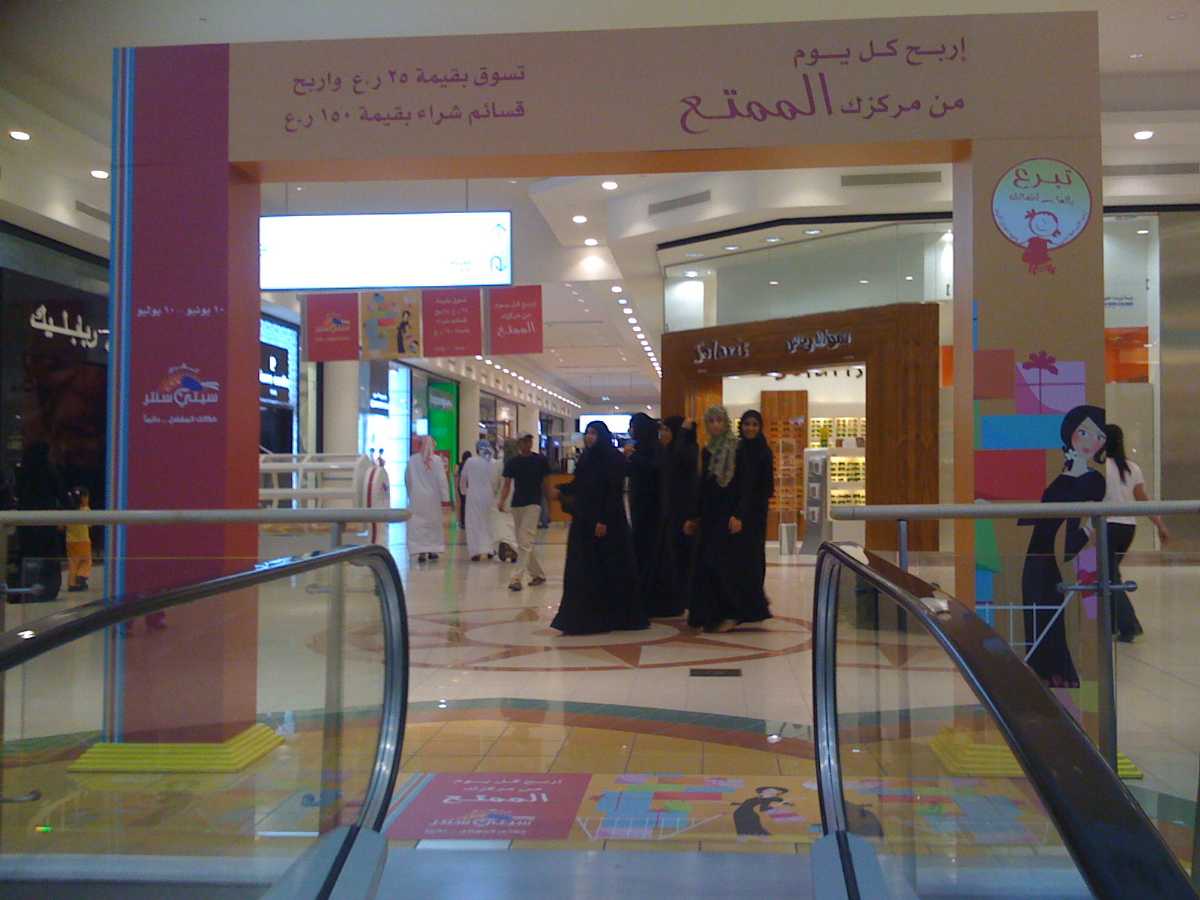 The main highlight of the Qurum City Center is the massive Carrefour Hypermarket which claims most of the mall area. The mall, however, is very clean and exceptionally well maintained. One would always have a chance to catch up with sales and offers as the mall hosts yearlong offers. Some of the items which are mostly on sale are fresh vegetables and food! If you are planning on a long shopping spree, then, the Qurum City Center is the place for you!
Timings: 9:00 AM to 12:00 AM
Location: Qurum City Center, Muscat 134, Oman
6. OASIS Mall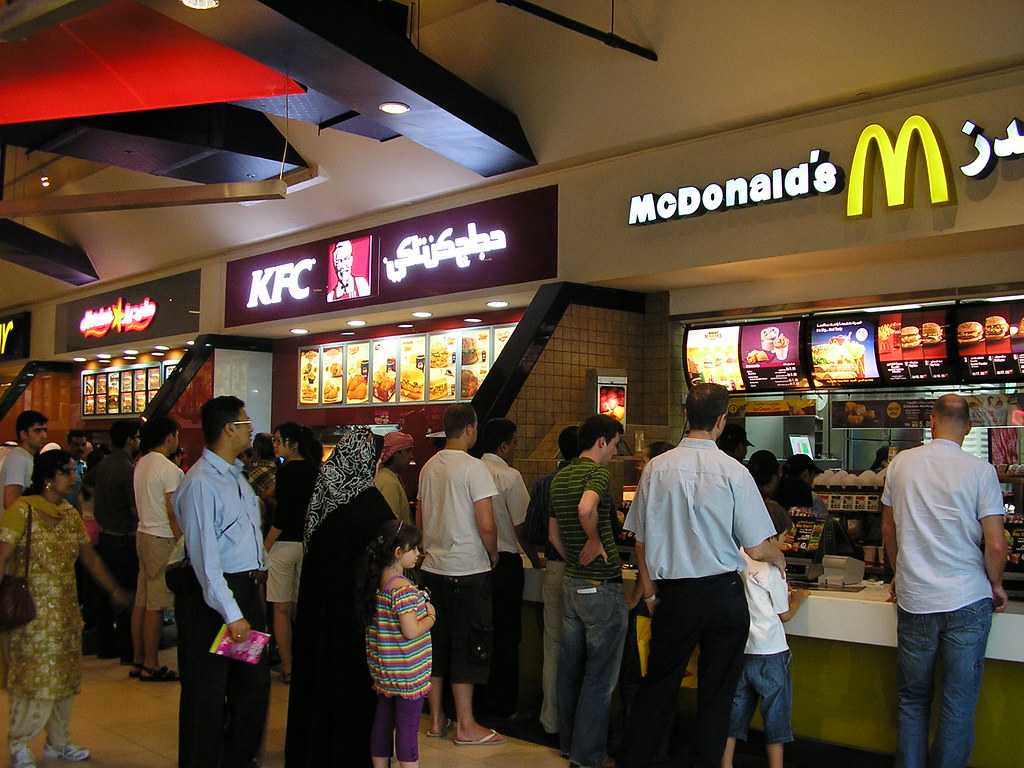 OASIS is a small mall in Muscat operated by the Landmark group. It houses some of the top Landmark branded stores such as Center Point, Splash, Baby Shop, Home Center, Max and Emax. Although parking facilities may not be vastly accommodative, the Oasis mall is truly a one-stop-shop for all your shopping needs at reasonable prices! The mall also has a small food court and coffee joints such as Starbucks, Caribou and Chocolate Room.
Timings:
Thursday to Saturday - 10:00 AM to 12:00 PM
Sunday to Wednesday - 10:00 AM to 10:00 PM
Location: Madinat Sultan Qaboos St., Al Khuwair, Oman
7. Muscat Ruwi China Mall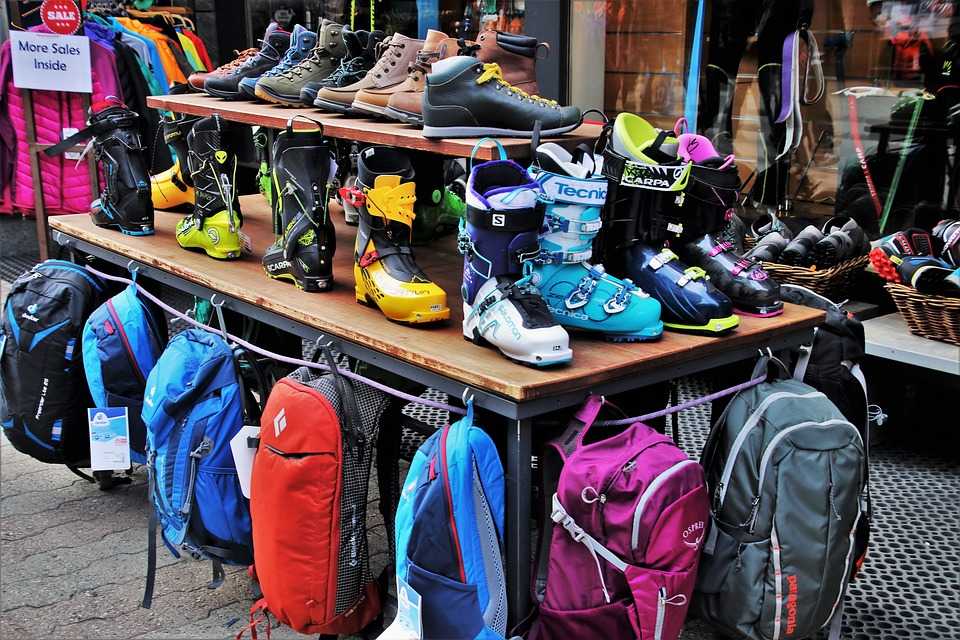 Muscat Ruwi China Mall is a new addition to the list. It consists of many stores on a single floor ranging from mobiles and mobile accessories to building materials, clothing, camping equipment, and more. The mall also has a food court. Visitors usually require a total of two hours to take an enjoyable stroll through the mall. 
Timings: 10:00 AM to 10:30 PM
Location: 7371 Way, Muscat, Oman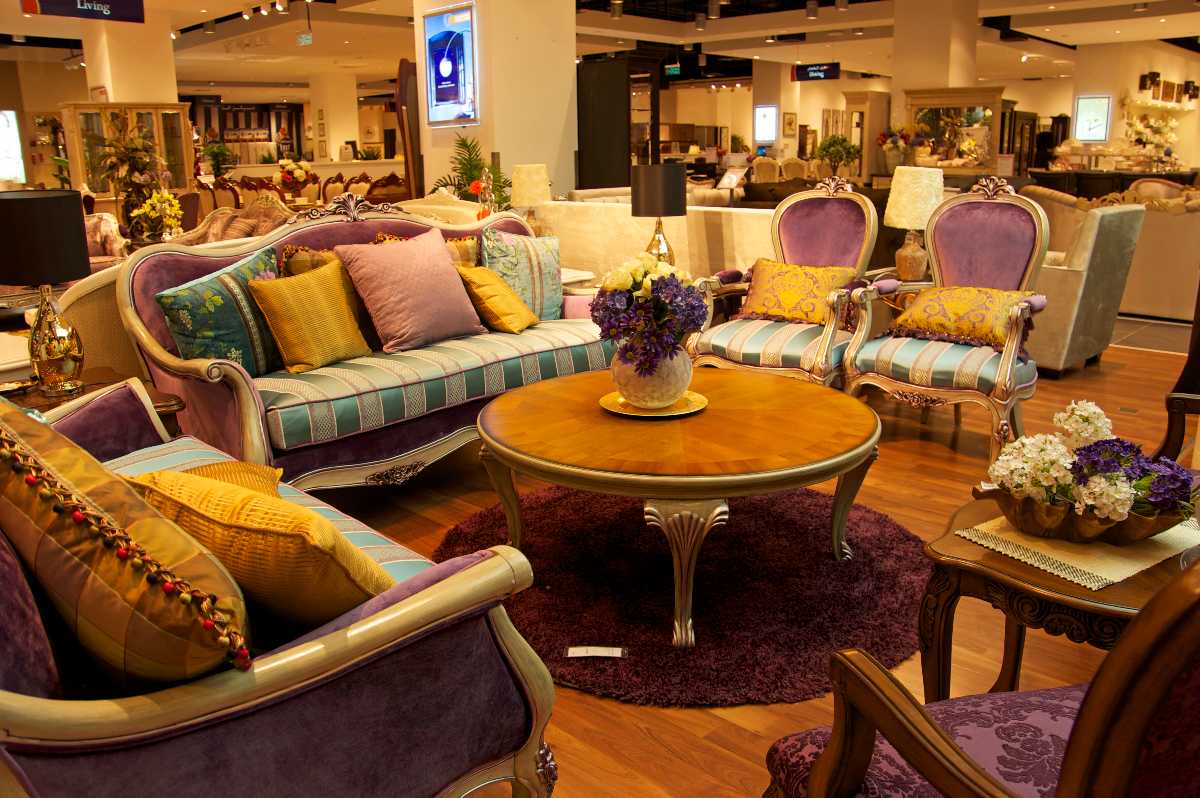 Although a small mall when compared to the more prominent malls in Oman, the Muscat Grand Mall is a popular and bustling hub for most localities. This mall carries out a laidback style among the up and coming posh malls in Muscat. With limited stores and shops to choose from, the mall does facilitate other averagely priced budget brands and stores.
Timings: 8:00 AM to 12:00 AM
Location: Dohat Al Adab St, Muscat, Oman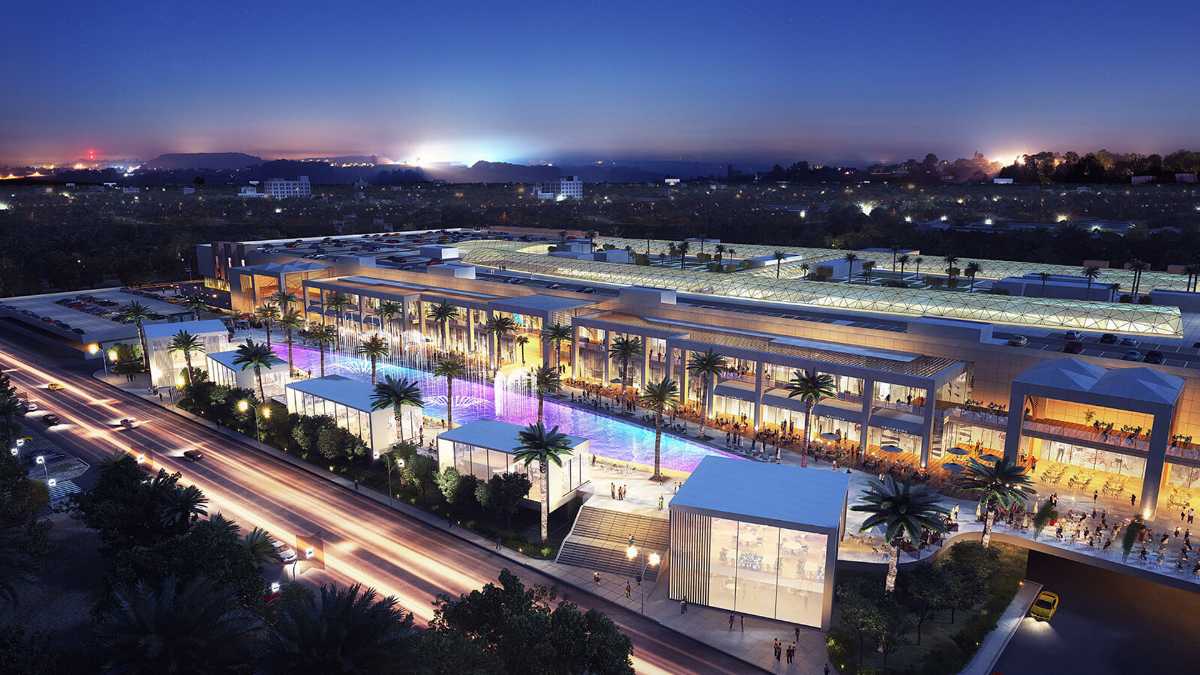 Al Araimi Boulevard is a destination for leisure shopping that has been designed in the lines of Westfield, London. The mall occupies a large area measuring 187,000 square meters spread over two floors in the prime location of Al Khoud within Muscat. More than 200 retail stores are open for business here at present with a family entertainment centre occupying the remaining 6,000 square meters. A 10-screen cinema greets the movie buffs inside the mall with 4D cinema being the main draw. Families find it convenient to do their household shopping at the Carrefour hypermarket and to drop into any one of the casual restaurants to enjoy their dinner.
Timings: Saturday to Wednesday - 10:00 AM to 10:00 PM, Thursday and Friday - 10:00 AM to 12:00 AM
Location: Seeb
These are the top 9 malls in Muscat, check them out and let us know your experiences in the comments below!