Escape to the land of pristine beaches and gorgeous canyons, dotted with villages and oasis; an evening of tranquil might be just what you have been craving for. The bustling city furnishes diverse cultural, musical and cosy venues to explore its vibrant hues. Despite
Oman
being a traditional Muslim country, it's capital city of
Muscat
boasts of multiple bars, pubs, and nightclubs that provide a much-needed escape from the mundane routines of the day. As times change and tourism continues to boom with a massive influx of expats each year, Oman's nightlife has grown significantly.
Here are some of the best places to grab a pint, enjoy some live music, and spend an evening in Muscat:
1. O'Malley's Irish Pub

O Malley's is a traditional Irish pub that is located in the Radisson Blu Hotel. Built where the cellar used to be, it boasts of a large wooden bar and a cheerful ambience that transports you straight to
Dublin
. It features theme nights across the week such as stand-up comedy nights, DJ nights and even bar quiz nights.
Cost for Two OMR 35
Timing: 12:00 PM to 3:00 PM, 6:00 PM to 2:00 AM
2. Al- Ghazal

Al- Ghazal is an English pub in the Intercontinental Hotel. With large screens that showcase various sports, it's a high bar to grab a pint and enjoy televised sports. The menu features English cuisine such as fish and chips and delicious mashed potatoes, adding to the bar's British feel. They have live music on most nights, as well as theme nights such as bingo night.
Cost for Two: OMR 30
Timing: 12:00 PM to 2:00 AM
3. Trader Vic's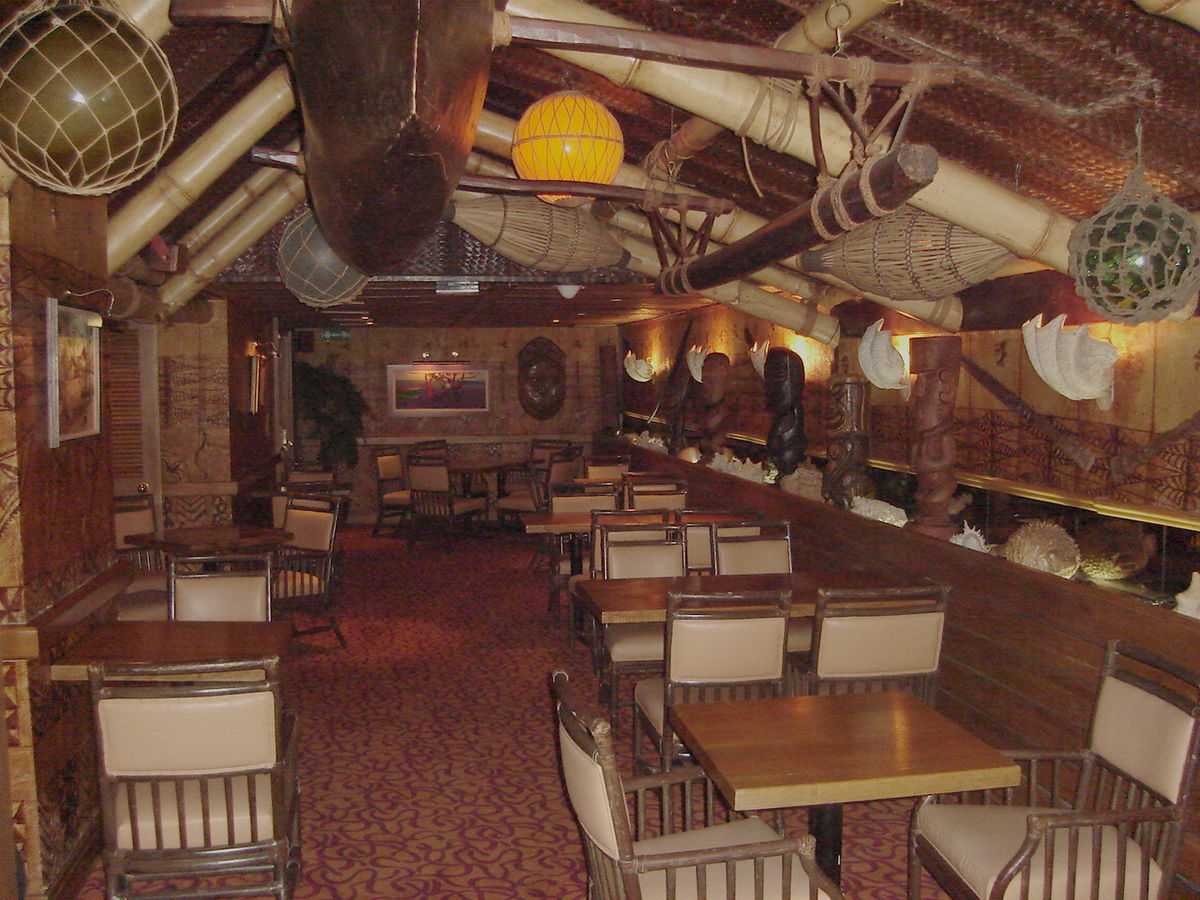 Trader Vic's is a popular chain of restaurants that can be found in Muscat's Intercontinental Hotel. With a dress code of smart casuals, it's known for signature cocktails that are served in quirky glassware. Moreover, they feature live Latin music and salsa nights for those with a spring in their step.
Cost for Two: OMR 35
Timing: 5:00 PM to 1:30 AM
4. Rock Bottom

Rock Bottom is a popular nightclub in Qurm. With an entry charge of OMR 10, the club's modern music and bright lights will make anyone want to bust a move on the dancefloor. It's a great location for singles in the city, and a regular cocktail here would be priced at around OMR 3.
Cost for Two: OMR 40
Timing: 12:00 PM to 3:00 PM, 6:00 PM to 3:00 AM
5. John Barry Bar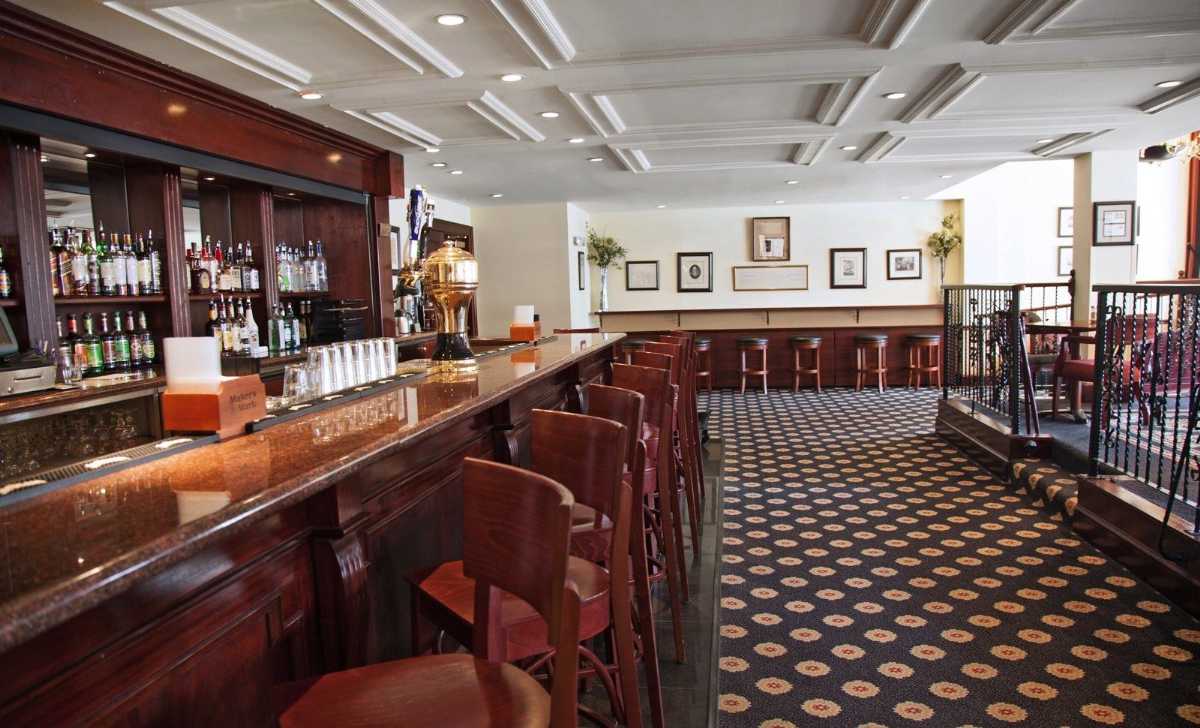 John Barry Bar in the Grand Hyatt is known for its nautical theme, based on the SS John Barry Ship. Their menu features tapas-style dishes that are great for groups, in addition to their communal tables that create significant opportunities to strike up conversations with interesting individuals. The outside seating has sofas that overlook the beautiful Hyatt gardens, creating a romantic ambience ideal for couples.
Cost for Two: OMR 40
Timing: 4:00 PM to 2:00 AM
6. On The Rocks

The Bar 'On The Rocks' is located in the Golden Tulip. Its open kitchen, mixed with their blue-and-white aesthetic, creating a calm atmosphere to grab some drinks and catch up with friends. Their big screen along the wall allows for comfortable viewing of sports.
Cost for Two: OMR 45
Timing: 4:00 PM to 12:00 AM
7. Left Bank

Left Bank, also known as The Bank, is located atop a hill near the Opera House in Qurm. Visitors rave about the gorgeous view coupled with well-made cocktails and contemporary modern cuisine; because of this, it is recommended to book a table outside in advance. Monday nights are Ladies Nights while Sunday nights is Roast Nights, which comes highly recommended.
Cost for Two: OMR 30
Timing: 12:00 PM to 2:00 AM
8. Copacabana

Copacabana is a popular nightclub at the Grand Hyatt Hotel which caters primarily to couples. A strobe light walkway leads you from the hotel to the club and its 150-foot dancefloor. Music is eclectic here ranging from hip-hop and blues to Arabic hits. Keep in mind their smart casuals dress code, because shorts are not allowed inside.
Cost for Two: OMR 35
Timing: 10:00 PM to 3:00 AM
9. Caramel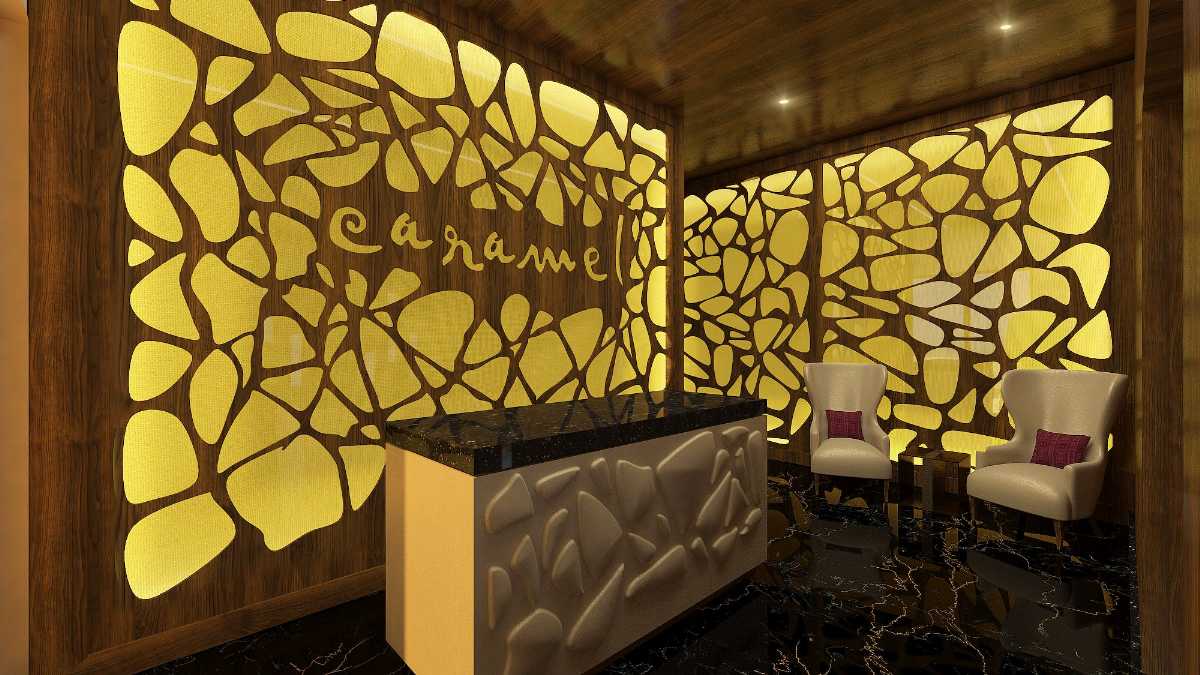 Caramel is a restaurant and lounge in Shati-al-Qutum that attracts the corporates of Muscat for its decadent food options and lavish bar. Cocktails are priced at OMR 4 while a pint is available for OMR 3. The balcony area overlooks the whole city, although drinking in that area is not allowed. Caramel is most crowded on Tuesdays and Thursdays, so bookings are recommended to be done in advance. There's no dancefloor, but the music and ambience of the lounge are enough to ensure a great time with a loved one.
Cost for Two: OMR 28
Timing: 12:00 PM to 2:00 AM
10. Why Not Super Club

Why Not Super Club at the ground floor of Hotel Golden Tulip in Seeb has a big dance-floor and pool tables, creating a fun location at a relatively lower rate than other bars in Muscat. The club doesn't have a strict dress code, but smart casuals are preferred.
Cost for Two: OMR 30
Timing: 6:00 PM to 2:00 AM
11. Club Safari and Habana

Club Safari and Habana are located at the Hotel Grand Hyatt in the Al Khuwayr area of Muscat. Club Safari, as the name indicates, follows a jungle theme. With a resident DJ and a live band every night after 10 pm, it makes for a great place to enjoy a drink and hit the dancefloor. Habana, meanwhile, is a sports bar with pool tables and various screens to view live matches. It appeals to the younger crowd of Muscat and is especially lively during the weekends. A pint here is priced at OMR 3.8.
Cost for Two: OMR 35
Timing: 6:00 PM to 2:00 AM
In Muscat, most bars are located in hotels that have acquired liquor licenses. Hotel Grand Hyatt and Radisson Blu Hotel can be found in the Al Khuwayr area and approximately fifteen minutes away are Crowne Plaza and the InterContinental in the Shati Al Qurm area. Stand-alone bars and restaurants such as Caramel, Left Bank and Rock Bottom, too, are located in Qurm. Thus, these areas are the best place to begin and bar-hop to experience Muscat's nightlife. But, if you have a mode of transportation and are willing to travel, the Golden Tulip in Seeb and the Shangri-La provide excellent alternatives to have a good time.
Things to Remember
Due to the growing number of expats and tourists in the city, Muscat's culture has become lenient, but it is still advisable to remain modest in public and respect their local traditions.
In Oman, most locals do not drink as per their religion, and it is best not to offer alcohol unless you are sure that they drink, to avoid hurting sentiments.
Women are advised to avoid mini-skirts and tight dresses while going out, and men should avoid shorts and other revealing clothes.
While the city is a beautiful place to experience as a couple, public displays of affection should ideally be minimalised.
Contrary to popular belief, Muscat has a great deal to offer; be it a great setting to get post-work drinks and hang out with friends or dance till you drop in a fun and vibrant ambience. So, whether you're looking for a swanky lounge, a dive bar, or all-hours nightclub, quiet night by the beach; Muscat's got you covered!