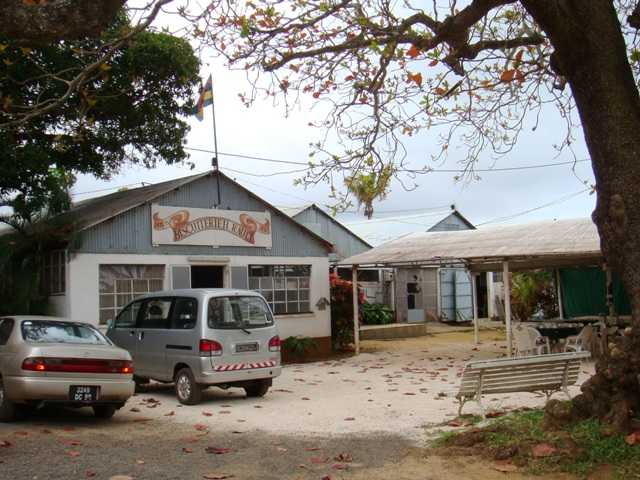 Back in 1735, Mahe de Labourdonnais brought a South American tuber known as manioc or cassava into Mauritius. The sugar estates grew it and used it as cattle feed for the oxen. It was around 1868 when Hilarion Rault, the founder of Rault Biscuit Factory, came up with a recipe for biscuits using cassava as the main ingredient. After getting the necessary support and encouragement from his family members, he launched those biscuits in the local market by the name "Biscuits Manioc". Although the cookies were enjoyed by the people very much, it didn't become trendy as it was perceived as cattle feed.
It was during the First World War when the shortage of staple food in the island made the people turn toward cassava biscuits as it was the only available flour. Very soon, the production rate of the biscuit factory tripled, and hundreds of people worked in the factory night and day alike to make the supply of biscuits to the island possible. Trains were the only supply medium of the biscuits that used to makes trips to the north and south of the island. However, as soon as the war ended, the supply of wheat and other kinds of products started coming to the island and slowly and gradually, people turned away from "Biscuits Manioc".
For many years, the factory underwent a lot of financial and physical damages due to cyclones. As a result of the growth of the sugar industry, planters gave up cassava plantations and turned towards sugarcane plantations as it was the more profitable business. There were even times when the factory only operated for six months in a year due to layoffs; it went on similarly until Madagascar came up with a substitute for cassava supply.
It is since 1995 that people have been visiting the Rault Biscuit Factory, who are interested in discovering more about their traditional method of making biscuits. A total of 5 generations have looked after the factory, and the kept the unique recipe a secret. Each generation has brought in new ideas and creativity to reduce the burden on the workers. Many further improvements have been made to some of the production stages that are developed by the family members. That being said, there is also some equipment that dates back to the factory's beginning, like the traditional oven and the antique scale are still in use.