Boating
Boating is one of the most popular activities at this pristine beach, the mangrove boats being most preferred.
Behind the stalls at the beach is a small river jetty from where boats can be rented for the famous Kilim Geopark and Mangroves boat tour.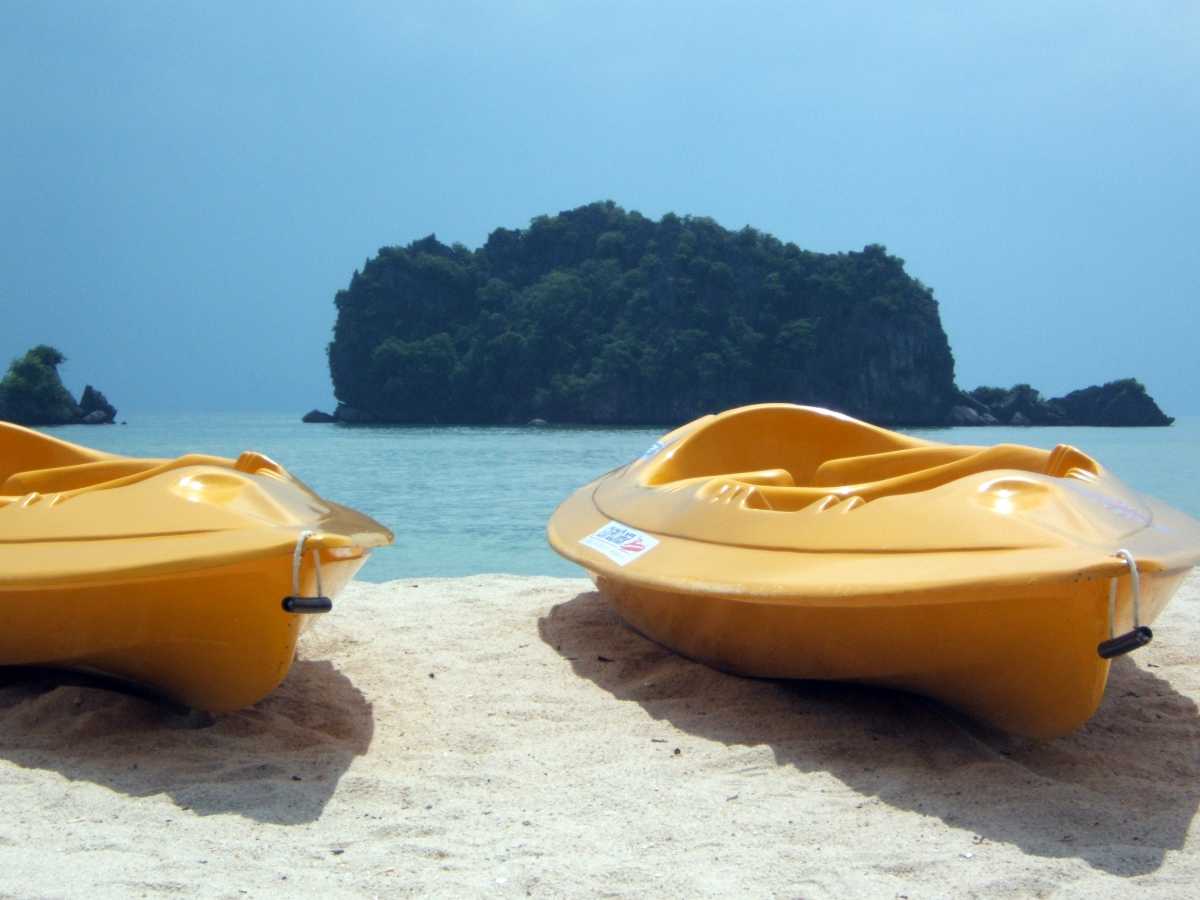 Swimming
The sea at Tanjung Rhu is not too deep, making it ideal for swimming. In case of low tides, a walk to the nearest island is very easily manageable and snorkelling close to the island can help one get the mind-blowing view of vibrant marine life.
Jet Skiing
Along with the boating tours, there are Jet Ski tours mostly provided by the resorts along with a tour to explore the beautiful limestone cave, mangroves, and catamaran sailing.
Sunset and Photography
The calm and clear water of the sea, fine and pure white sand, mini-islands, limestone rocks and wide area with no crowd, gives a perfect environment to shoot and get clicked. There are many couples and solo travellers enjoying the air and waiting for the sun to go down for the magical view of the sky.