Macau is known to be a gambler's paradise and a shopaholic's dream come true. Now, it is emerging as Asia's leading destination for a spa holiday. The spas in Macau are a treat to the senses as the treatments are performed with fragrant elements in tranquil surroundings and soothing music. With several five-star resorts and hotels, there is a variety of exotic and traditional spa services for you to choose from that promote physical, mental and spiritual renewal.
Jotted below are a few of the best spas in Macau for you to unwind - 
1. Banyan Tree Spa Macau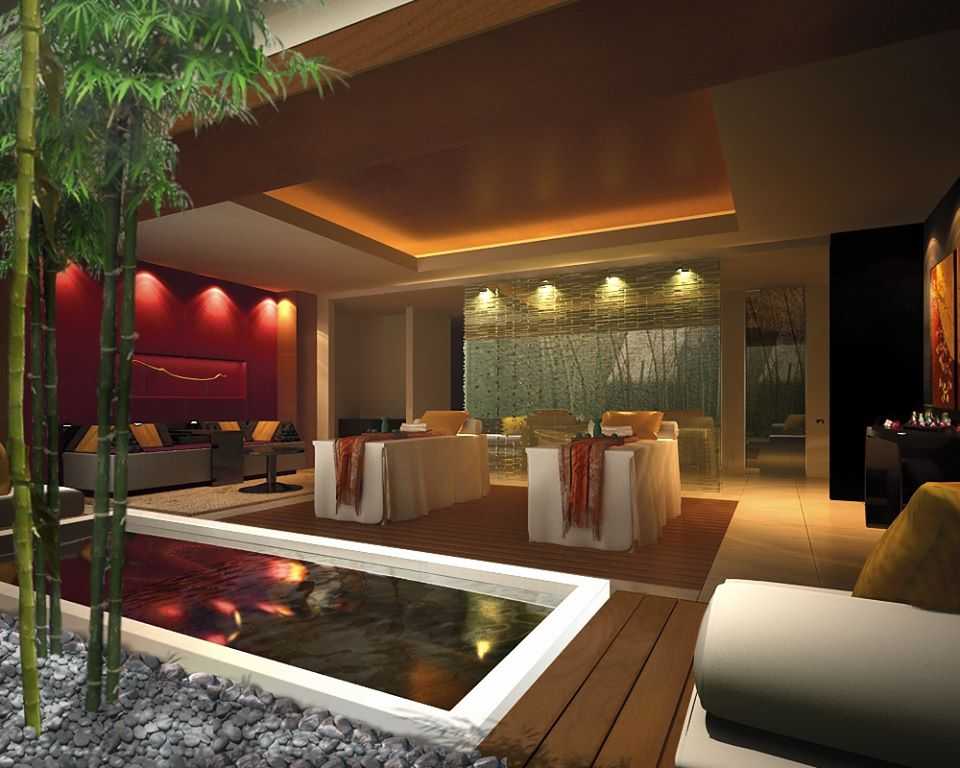 Banyan Tree Spa in Macau is an escape for your strained mind and body to a sensory sojourn. To ensure full privacy, there are large private treatment rooms with exclusive changing rooms. Every single therapist at the Banyan Tree Spa Macau is trained at their own academy in Phuket which promises high-quality spas in Macau.
Banyan Tree Spa Macau has a wide array of services to choose from -
The beauty services include facials, hand and foot massage and hair spa. Duration - 30 to 60 minutes.
Customised spa treatments with separate packages for men and women include body massage, body scrub, body conditioner, facial followed by a calming bath; duration - 90 minutes.
The time-honoured traditions treat you with age-old healing techniques from Indian, Thai, Chinese and Indonesian traditions—duration - 90 to 120 minutes.
A bevvy of tailored massages focusing on the back, hands, feet and shoulders. Intense full-body massages for rejuvenating the tissues and classic Thai massages are also available—duration - 30 to 75 minutes.
For signature treatments, the spa has Royal Banyan that is popular for its Jade face massage, Sense of Place and Master Therapist experience.
The spa has four different types of body scrub treatments and four body conditioning treatments; duration - 30 minutes each.
Location - Galaxy Macau, Avenida Marginal Flor de Lotus Cotai
Timings - Every day 10:00 AM to 11:00 PM (last treatment ends at 11:00 PM)
Cost - From MOP 800 to MOP 2000.
The services are subject to 10% service charge and 5% government tax on the base rate
Must-try treatment - 
For the ones that seek traditional healing, should try the Indian Ayurvedic treatment of Shirodhara where a constant stream of oil is slowly trickled on the head which is followed by a head massage and shampoo.
Another exotic treatment is the Tranquility Rainmist experience that encompasses a foot bath and drops of water falling on the body gently like rainwater.
Amongst massages, the 90-minute Balinese massage is a perfect choice.
2. Isala Spa at Grand Hyatt Macau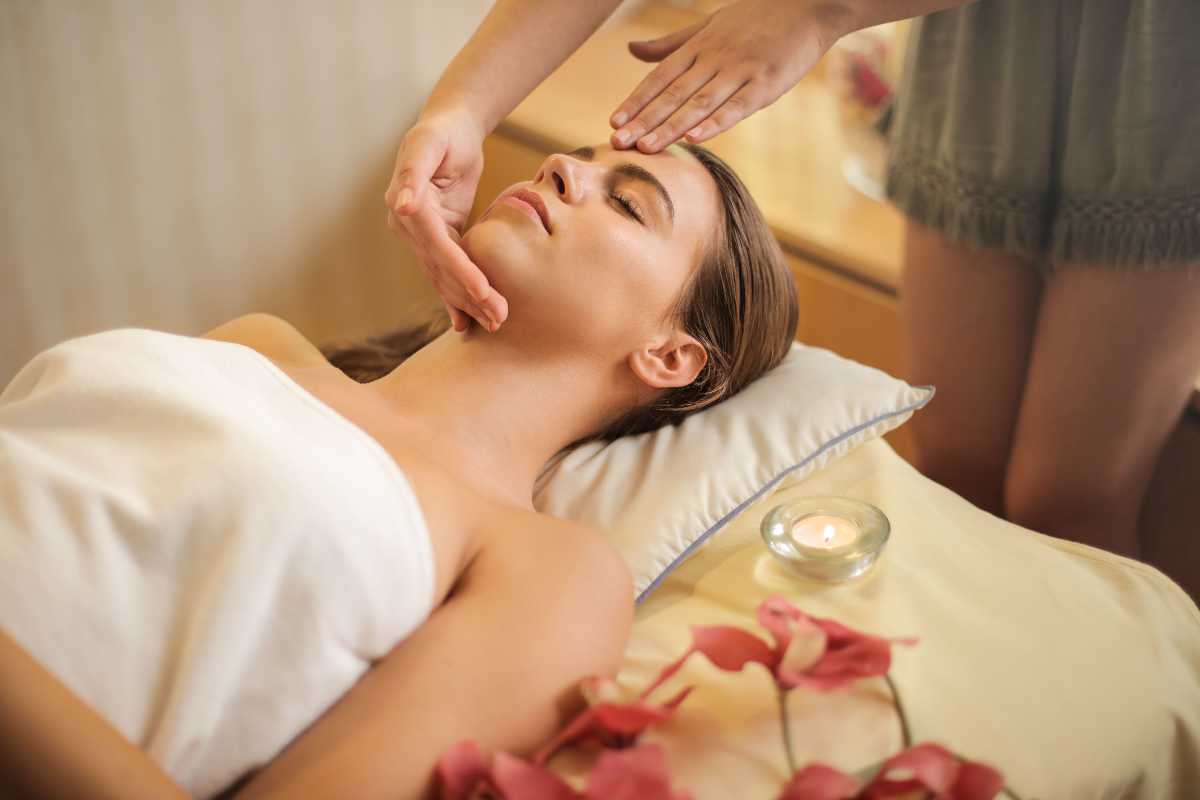 Inspired by calming earthy tones, Isala Spa at Grand Hyatt Macau is one of the serene and welcoming spas in Macau, equipped with whirlpools, steam rooms, freeze showers and relaxation lounges. The treatments are broken down into three categories - Dream (for concentration), Dynasty (for indulgence) and Harmony (for revitalisation). The therapists are trained from Chinese practitioners and are not only adept in traditional techniques but also adopt new methods and modalities for enhanced pleasure.
The spa services at Isala mostly make use of natural essential oils and fruit extracts (usually citrus) in their treatments for better results. The massages (Duration - 60 to 90 minutes) offer aromatherapy, tissue restoration, Jadestone massage and the traditional Chinese Tui Na massage. Alternatively, there are body wraps, body scrubs and exfoliation available of 60 minutes each. If you have less time on hand, collagen facials and express massages are something you can opt for (Duration - 30 minutes).
Location - Estrada do Istmo City of Dreams
Timings - 12:00 noon to 12:00 midnight
Cost - From MOP 900 to MOP 1600
Must-try treatment -
The most sought after treatment at Isala is the Sweet Lychee Scrub (Duration - 60 minutes) and Hydra Facial from the Dream menu (Duration - 60 minutes).
3. Morpheus Spa at City of Dreams Macau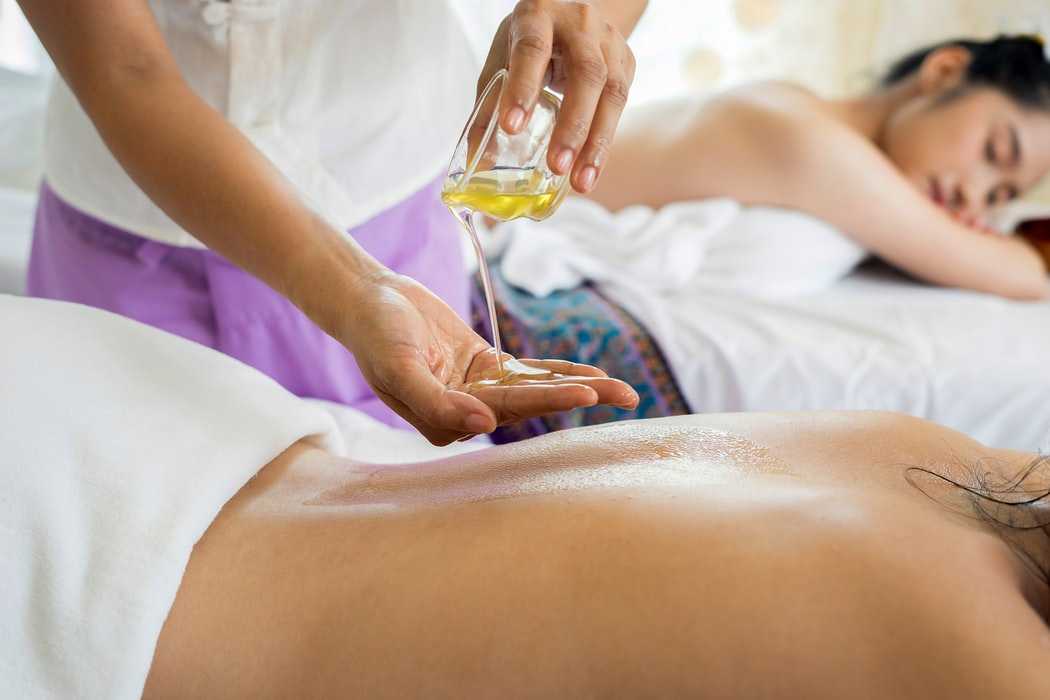 Occupying two floors with only six treatment rooms, two relaxation lounges, The Morpheus Spa boasts of a steam room, vitality pool and Finnish sauna with world-class facilities. Morpheus Spa has special couple suites where there is an indoor Jacuzzi, private steam room, shower and lounge area. Further, the spa butler spoils you with tea, refreshment and snacks. 
Location - Macao Estr. do Istmo, Morpheus, City of Dreams
Timings - Open 24 hours (However, it is advised to check and pre-book your treatment. Reach the spa one hour early to enjoy the wet spa)
Cost - From MOP 580 to MOP 3500
Must-try treatment -
The 20-minute Platinum mask by Margy's Monte Carlo and 90-minute Margy's Monte Carlo Prestige Facial which are popular amongst European royals are a must-try at Morpheus! "Empowerment" for women and "Ascendance" for men are customised services that boost wellness and relaxation.
4. ESPA at Galaxy Resort by Ritz Carlton Macau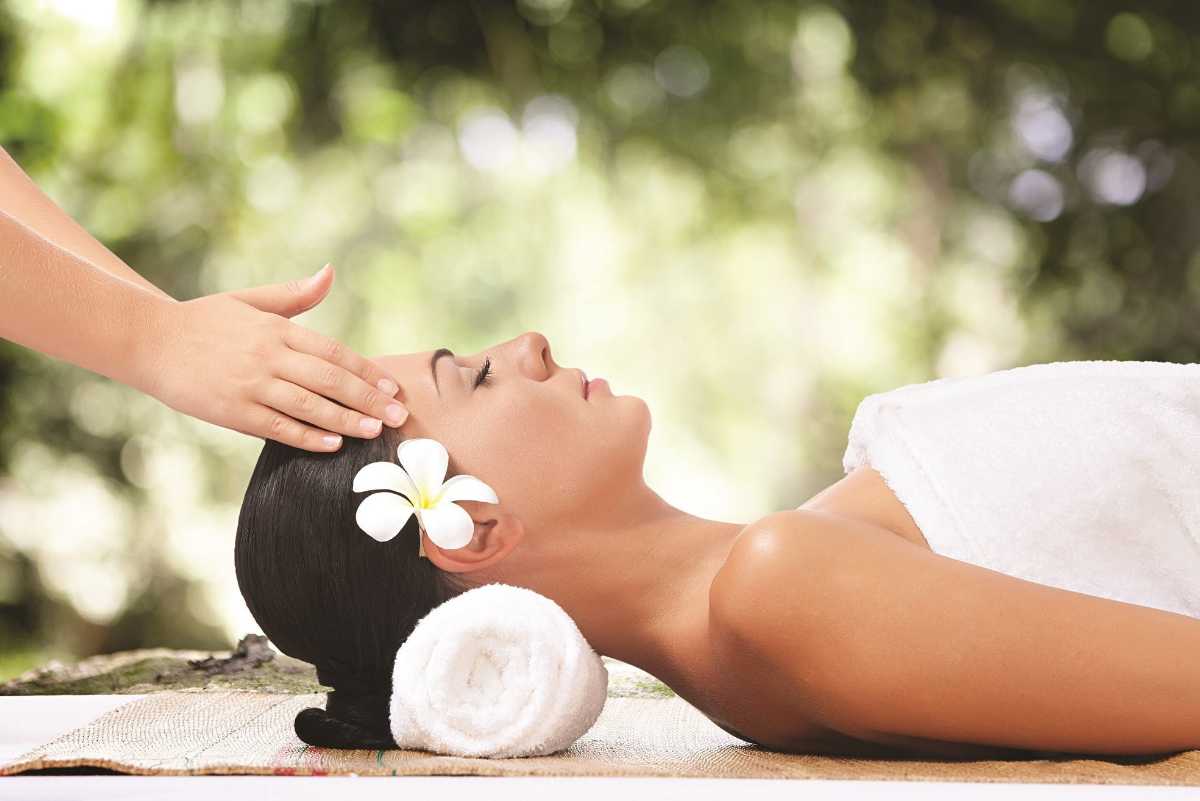 Rooted in Chinese and Portuguese accents, the ESPA at Ritz Carlton, Macau, done up rich timber is synonymous with the superlative of luxury spas in Macau. Here, after the treatment, the guests are lavished with complimentary champagne and caviar canapes in their private treatment suite. With vitality pools, steam rooms and saunas, ESPA is the Mecca of spa services, if there is any. At ESPA, there are ten treatment rooms and three couple suites. However, on the downside, the changing room is common, which might be a privacy concern for a few.
Location - Galaxy Macau, Estrada da Baía da Nossa Senhora da Esperança, S/N, Cotai
Timings - Every day 10:00 AM to 11:00 PM
Cost - From MOP 1300 to MOP 2800 (The rates are different on weekdays and weekends. Do check the prices before booking)
Must-try treatment -
Pearl River Chi is a relaxing way to ease the tensed muscles (Duration - 120 minutes)
Jade Reviver makes the best use of the healing properties of Jadestone and natural oils to wash your stress and cares away.
5. Spa at Mandarin Oriental Hotel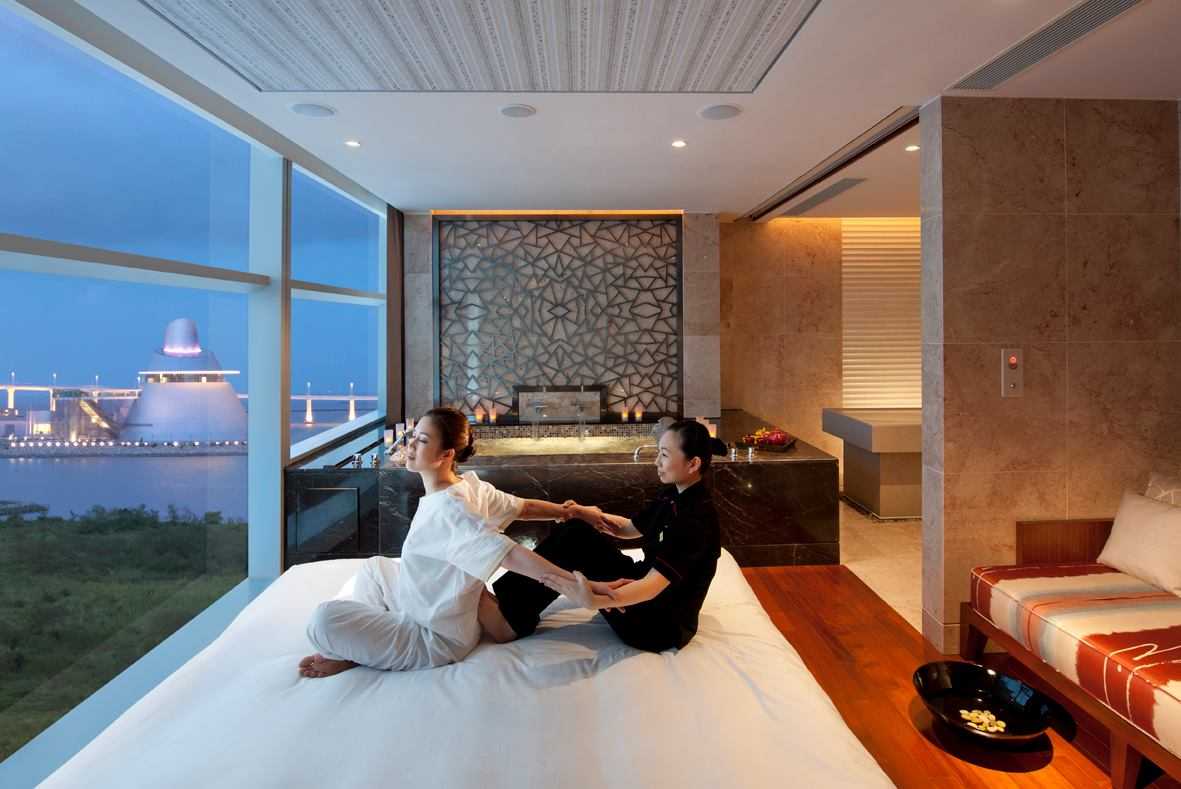 The spa at Mandarin Oriental Hotel is a sanctuary for your senses with a hint of luxury that incorporates Traditional Chinese Medicine into the healing treatments. Overseeing the still bay waters, the spa has a tranquil persona that creates a perfect backdrop for your relaxation. The spa at Mandarin is equipped with four single treatment rooms, three treatment suites with private changing facilities and jacuzzi. Also, there are separate men's and women's heat and water experiences with a vitality pool, amethyst crystal steam room, sauna room and rainforest experience shower.
USP - It is advised to reach the spa 45 minutes before your appointment to enjoy the heat and water complex to soothe muscle tension. After this, you will be escorted to the luxury treatment room for expert consultation followed by a foot ritual. It is only after this prep treatment that the actual personalised treatment starts.
Location - Av. Dr. Sun, Yat-Sen
Timings - Every day 11:00 AM to 11:00 PM
Cost - From MOP 2000 to MOP 3300. The rates are different on weekdays, weekends and public holidays. Do check the prices before booking.
Must-try treatment -
The Macanese Dragon experience is ideal for relieving muscle tension with Chinese Baoding balls followed by full-body Chinese lymphatic massage (Duration - 120 minutes). 
6. Spa at Grand Lapa Macau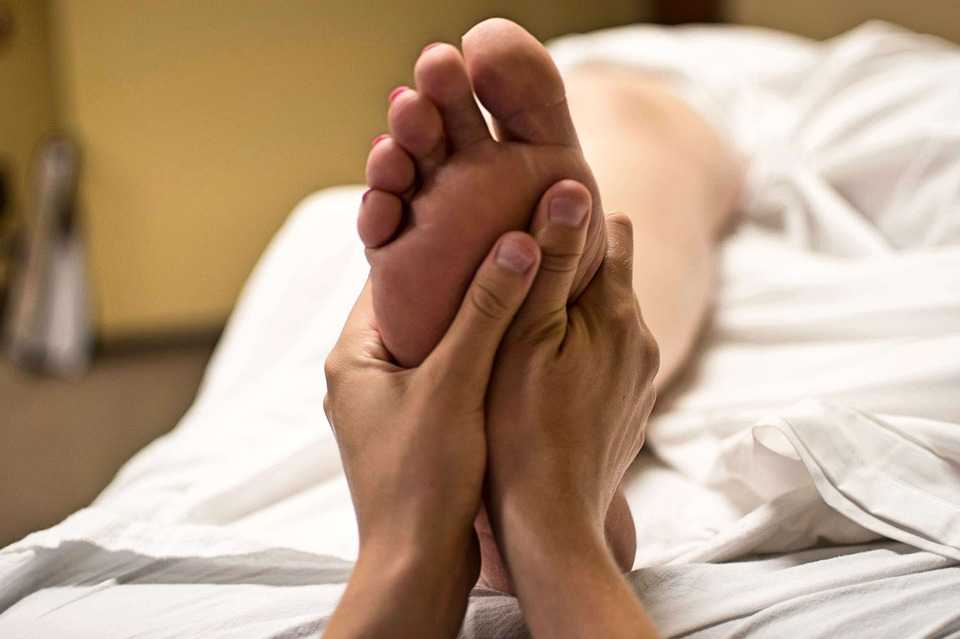 Spa at Grand Lapa Macau features tropical ambience with bamboo trees and natural woody accents all over. This relaxation centre has separate changing facilities for men and women, heat and water facilities. Grand Lapa has great options for couples with two treatment suites attached to a private outdoor garden, jacuzzi and rain shower. From body scrubs to skin polish and body wraps, from aromatherapy to facials, from traditional Thai massages to reflexology and Chinese acupressure, Grand Lapa will have you spoilt for choice.
Bonus - Arrive 30 minutes early to soothe your limbs in the sauna and steam rooms or soak in the vitality pool
Location - 956-1110 Avenida Da Amizade
Timings - Every day 10:00 AM to 10:00 PM
Cost - From MOP 330 to MOP 2200
Must-try treatment -
The 120-minute Macanese Sangria ritual is highly recommended which entails using a mix of fresh grapes, crushed rice, grapeseed oil and rosemary oil as a body scrub.
The scrubbing is followed by a Sangria bath in the outdoor whirlpool along with a Sangria to sip and relish.
Towards the end of the treatment, the guest is lavished with an 80-minute grapeseed oil massage leaving your circulatory system replenished and skin resuscitated.
7. So Spa at Sofitel Macau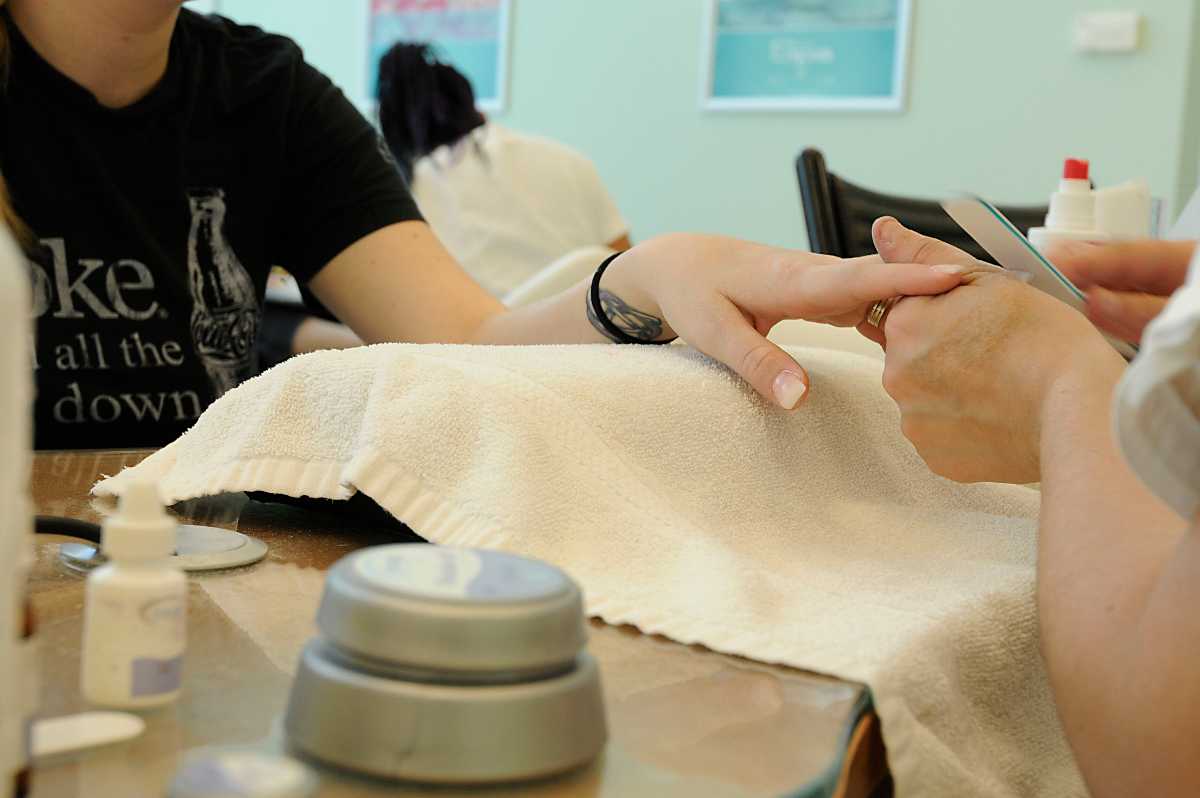 Mellow and modern, So Spa at Sofitel Macau has a rustic personality with honey-coloured woodwork, floral carved ceilings and unique marble fittings. So Spa is one of the popular spas in Macau for a girls day out where they get their nails done as they enjoy some champagne. This spa has a limited menu with a special range for pregnant women. However, the service is impeccable with best quality products.
Location - Sofitel Macau at Ponte 16, Rua do Visconde Paco de Arcos, 999078
Timings - Every day 9:00 AM to 11:00 PM
Cost - From MOP 850 to MOP 1900 (Couple massage starts from MOP 2850. The services are subject to 10% service charge and 5% government tax)
Must-try treatment - At So Spa, one must try the rhassoul clay treatment with Argan oil. The Hammams treatment with a mosaic backdrop is certainly a great experience.
8. Spa at Four Seasons Hotel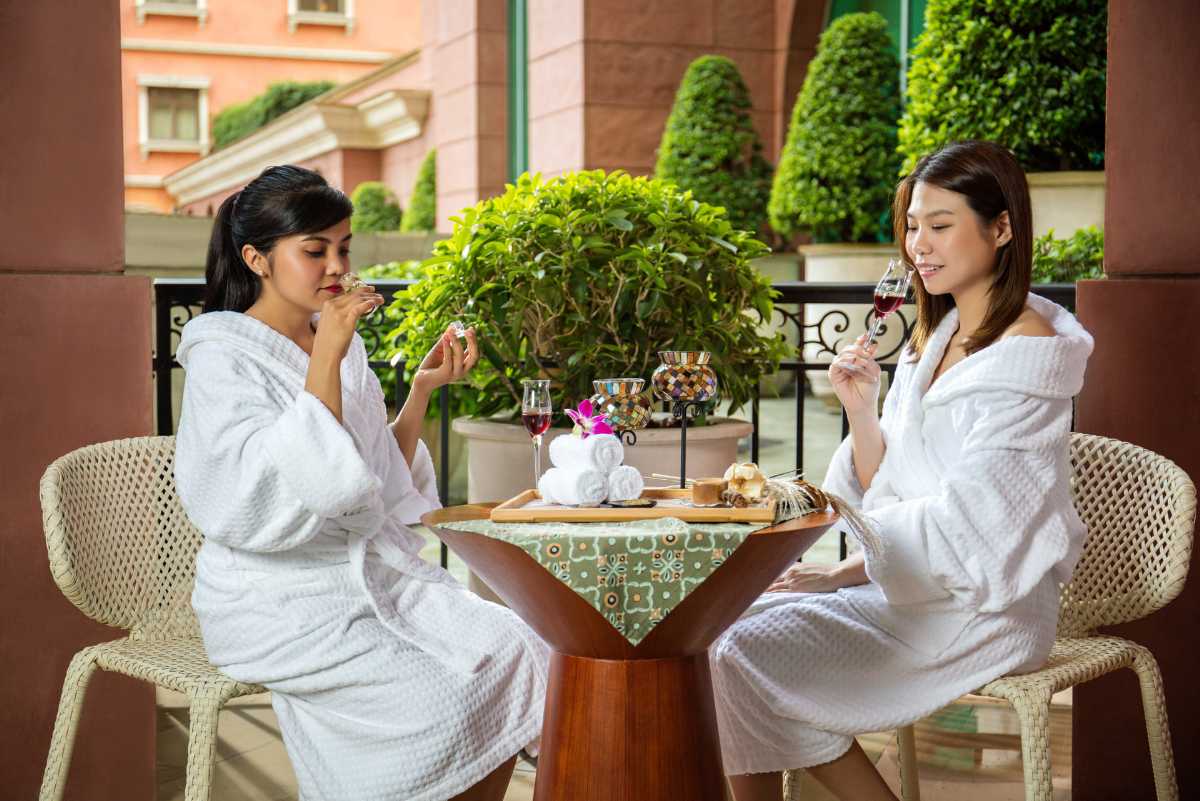 Expect nothing but the best from Four Seasons Hotel in Macau. The spa at the hotel offers spectacular services, personalised for the guests. Not only the spa offers signature retreats, facials and massages but also there is a special arrangement for kids spa.
Location -  Estrada da Baia de Nossa Senhora da Esperanca
Timings -
Cost - From MOP 1100 to MOP 2500. (The rates are different on weekdays, weekends and public holidays. Do check the prices before booking.In-room massage is subject to an additional 20% on the base price.The services are subject to 10% service charge and 5% government tax)
Must-try treatment - Portugal with Love is a 90-minute treatment that involves a full body scrub with scrub salt along with hints of Port Wine essence and a full body massage.
9. Nuwa Spa at Crown Towers in City of Dreams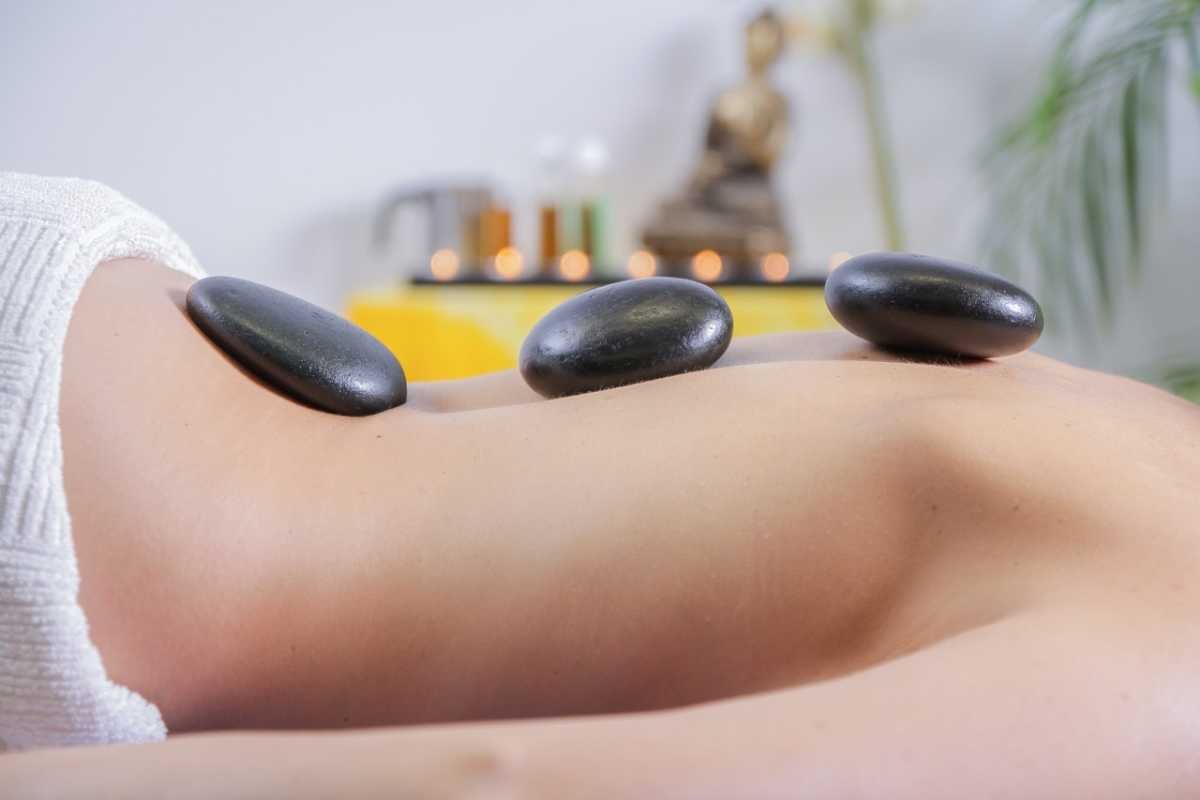 Formerly known as the Crown Spa, the Nuwa Spa is a luxury award-winning spa with a spectacular set up of vitality pools, sauna rooms, hammams, a tepidarium and experience showers. With a diverse spa menu, grooming services and traditional treatments, Nuwa Spa majorly focuses on healing through the energy of stones. 
Location - Avenida de Kwong Tung Macau, China (Level 3)
Timings - Everyday 11:00 AM to 3:00 AM
Cost - From MOP 1200 to MOP 2300
Must-try treatment -
The Shell Massage with lava shells is a must-try.
Also, the Caviar Deluxe Facial is a restorative anti-ageing treatment that reduces wrinkles and enhances the complexion. 
The nourishing body wrap is another triumph that infuses antioxidants into your body and brightens up the skin.
10. Tria Spa at MGM Macau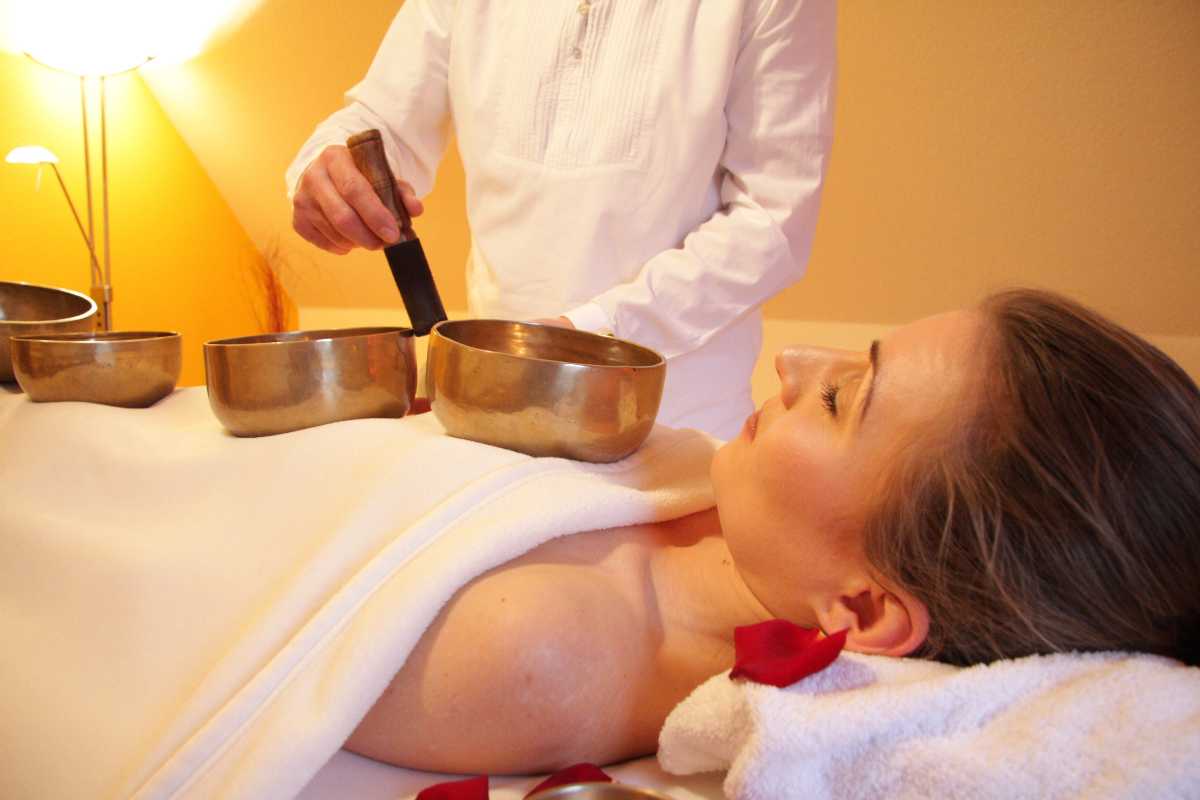 Believing in the triad of beauty, wellness and vitality, the Tria Spa of Macau is the only spa with a SoSound Therapy Lounge that aims to soothe stress, tension and pain. Portuguese and Chinese by design, Tria Spa incorporates Ayurvedic, Chinese and Himalayan rituals for scrubs, facials and massages.
Note - If you intend using the wet facilities before the spa, get your own bathing suit. To use the wet facilities, the guests must be sixteen years of age and above. Cell phones are not permitted in Tria Spa.
Location - MacaoAv. Dr. Sun Yat Sen, 3 MO 3/F Avenida Dr.SunYat Sen Nape
Timings - Every day 10:00 AM to 11:00 PM
Cost - From MOP 580 to MOP 3500
Must-try treatment -
Apart from the "SoSound therapy", the Himalayan Healing Ritual is a surreal pleasure that involves an oil massage with the sound of Himalayan singing bowls in the background.  
Whether you are celebrating your big win at the casino or wish to deviate from the stresses of life, the spas in Macau are at your service to recharge you from tip to toe. Relax - Replenish - Rejoice!