With its huge casinos, amazing bars, and parties that don't stop till the sun rises, it comes as no surprise that Macau is known as the Vegas of China. The nightclubs of Macau have exotic dancers, amazing interior designs, and often host international musical acts. 
Here is the list of top 10 nightclubs in Macau:
Nicole Fashion Club
Sky 21
D2 Club and Lounge
Club Cubic
China Rogue
The ABA Bar and Lounge
Divino Ultraclub
Showhouse
DD3
Premiere Bar 
1. Nicole Fashion Club - For the fun ladies' night
Apart from its large dance floor, Nicole Fashion Club features some of Macau's most popular DJs for its legendary ladies nights. It is also known for its karaoke machines and great music. Catering majorly to a female clientele, the club has plenty of male dancers, and a strict dress code that has everyone dressing up in their finest attire. Nicole Fashion Club is, thus, believed to be one of the most glitzy karaoke bars in Macau. 
Location: Fisherman's Wharf Macau
Timings: 9:00 PM – 4:00 AM
2. Sky 21 - For the sweeping skyline view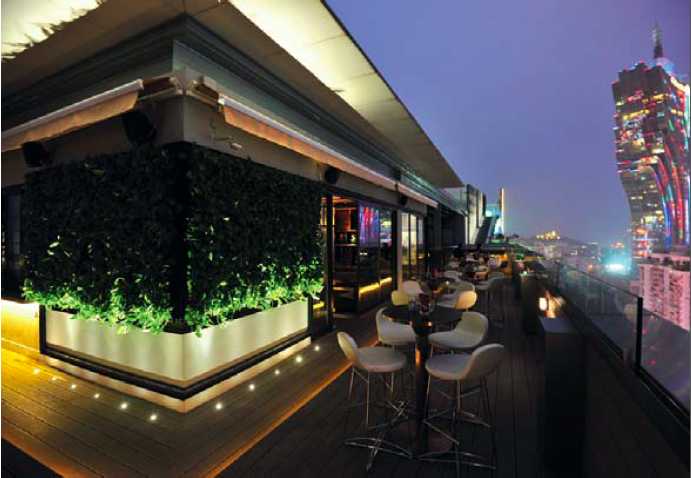 This nightclub spans the top three floors of AIA Tower in the heart of Macau's business district. Sky 21 has indoor and outdoor spaces, private rooms, and burlesque dancers from around the world. Best of all, this nightclub in Macau offers one of the best views of the city skyline with a great party atmosphere.
Location: AIA Tower, Comercial de Macau
Timings: 11:30 PM – 4:00 AM
3. D2 Club and Lounge - For the European nightclub feel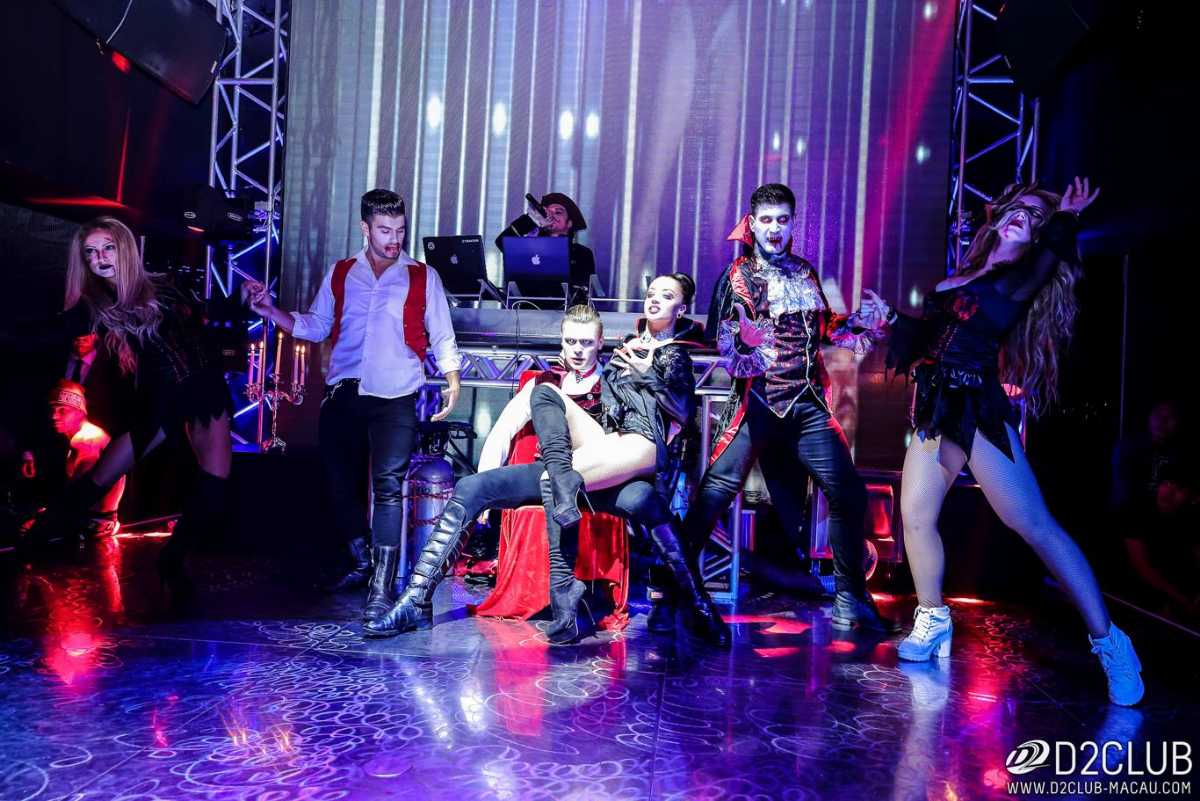 Boasting of a sleek modern design inspired by European nightclubs, D2 ranks high on any Macau nightclubs' list. The service is great and the cover fee includes two complimentary drinks on arrival. It's open till the early hours of the morning and D2 even offers an electric shuttle car to taxi services on the next street at closing time.
Location: Fisherman's Wharf Macau
Timings: 9:00 PM – 5:00 AM
4. Club Cubic - For the gothic nightclub vibe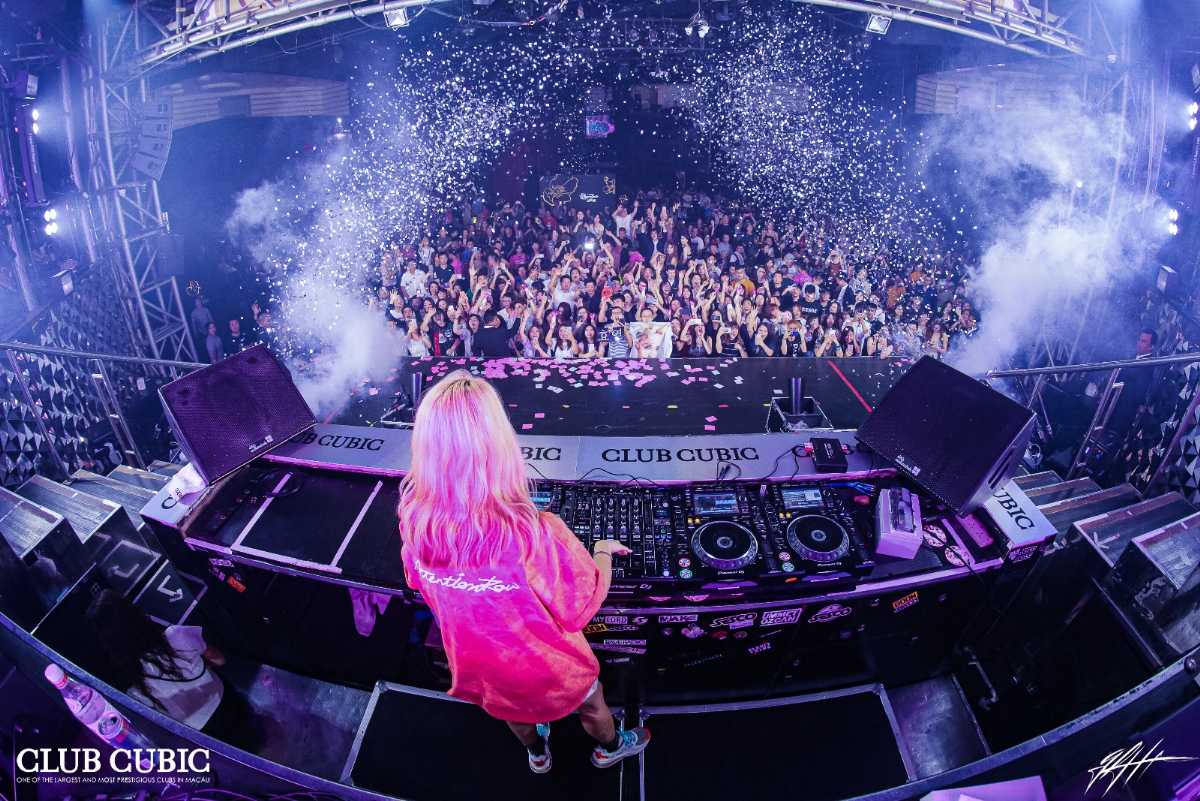 This Macau club is one of the largest nightclubs in Asia. Across its two floors of entertainment space, Club Cubic has a massive dance floor and five exclusive VIP rooms with its own private balconies and karaoke machines. Their black, Gothic-themed bar serves well-crafted cocktails and champagne courtesy of Perrier-Jouet Champagne. They also host international DJs and artists.
Location: City of Dreams, Macau
Timings: 10:00 PM – 6:00 AM 
5. China Rouge - For witnessing Shanghai's glamour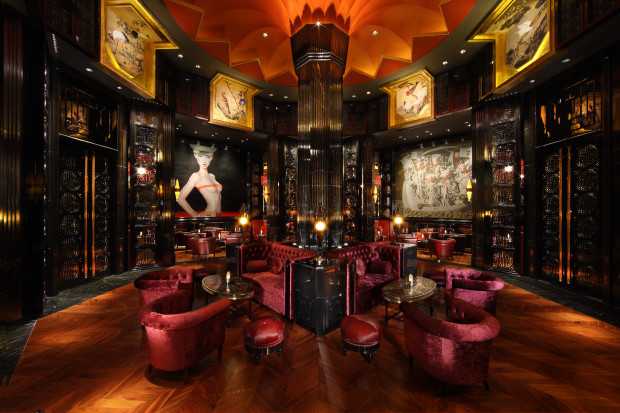 This nightclub in Macau is inspired by the glamour of Shanghai's golden era. Their lounge has an avant garde design of old China with a western twist designed by some of the country's legendary artists. Unlike other locations in the city, China Rouge features a live band and their evening entertainment is curated by musicians from around the world.
Location: Galaxy Macau
Timings: 9:00 PM – 3:00 AM 
6. ABA Bar and Lounge - For a fine selection of cocktails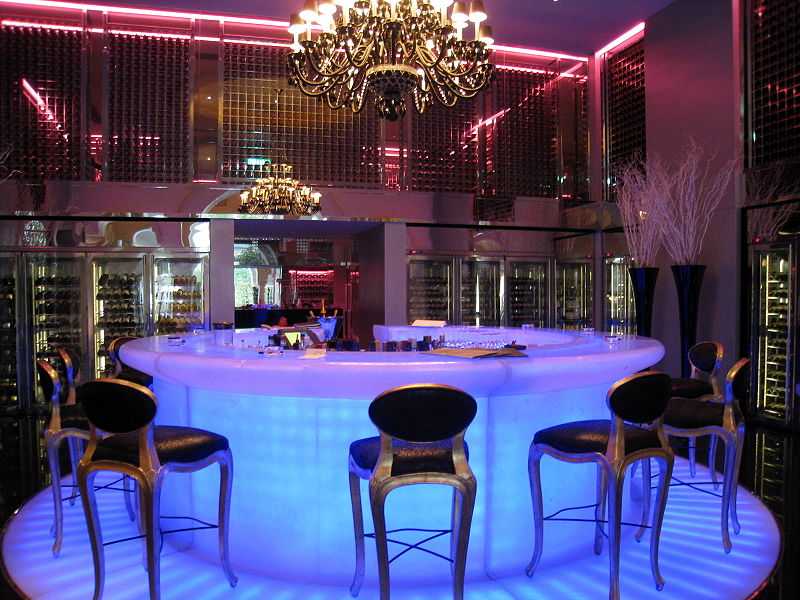 A parlor-style lounge that offers carefully crafted cocktails and a wide selection of wines, ABA Bar and Lounge is a low-key destination to enjoy Macau's nightlife without the crowds and loud music of a nightclub. They feature welcoming satin sofas and live music in a more intimate atmosphere. It's also one of the few places open at sunset to enjoy Macau's breathtaking skyline.
Location: MGM Grand Hotel, Macau
Timings: 5:00 PM – 12:00 AM
7. Divino Ultraclub - For luxurious party experience
Divino Macau International Club, more commonly called Divino Ultraclub, promises a luxurious party experience. With champagne, cigars, an elegant décor and plush leather sofas, coupled with an electric atmosphere, hours will fly by partying here! Of course, all this luxury does make it one of the city's most expensive nightclubs.
Location: AIA Tower, Comercial de Macau
Timings: 9:00 PM – 6:00 AM 
8. Showhouse - For fun dancing 
A massive space decorated with strobe lights that plays host to international DJs, Showhouse is one of Macau's best nightclubs to dance the night away. The drinks are good, but it's better known for its amazing dancers and top-notch service.
Location: Studio City Macau
Timings: 9:00 PM – 5:00 AM
9. DD3 - For late night partying
Not to be confused with the adjacent D2 Club and Lounge, DD3 is also located in the bustling Fisherman's Wharf area. The party picks up at around midnight and goes on well past sunrise. Enjoy their cocktails and Asian cuisine menu while you dance along to local tunes and international hits. Like D2, they feature both male and female dancers.
Location: Fisherman's Wharf Macau
Timings: 11:00 PM – 7:00 AM
10. Premiere Bar - For the live music
Although not a nightclub, Premiere Bar in Macau is considered the place to be on Friday nights and Saturday nights. They have live music till midnight along with serving great wines, spirits, and cocktails. Their elegant interiors and classy ambience make it a great place to begin a night of clubbing.
Location: Studio City Macau
Timings: 2:00 PM – 1:00 AM
Although there is no legal drinking age in Macau, one must be at least 21 years old to enter casinos here. Keep that in mind in case you would like to visit any bars/ nightclubs that are located inside a casino. Also be sure to carry ID! For your night of clubbing, consider starting at a bar after dinner and then proceeding to the nightclubs because parties in Macau usually come alive after midnight.
Give these nightclubs in Macau a shot. Like Vegas, this is a city that never sleeps, and you're bound to have a night of exciting stories to take home!