Halal food in Macau was quite rare until very recent. However, with the influx of tourists and immigrants from India, Pakistan, Bangladesh and Indonesia, Macau realized the urgency to venture into Halal food. Several Halal food restaurants have sprouted in the city since then. Currently, Macau has a fair share of Halal food restaurants, which have tried to maintain quality standards as well as the authenticity of traditional cuisines. 

Here is the list of 10 best places for halal food in Macau:
1. Golden Peacock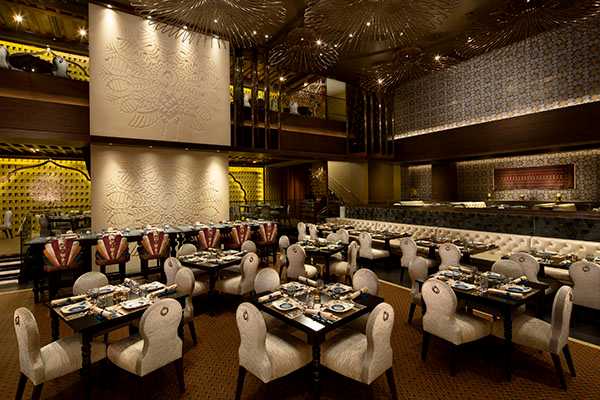 Golden Peacock is an award-winning halal restaurant located in a quiet corner of Macau. Inaugurated in 2013, this is one of the earliest and the most popular halal food restaurants in the city. The food here has been rated as outstanding very often, especially the lunch buffet, which is one of the most extravagant dining options in Macau. The interiors at Golden Peacock are warm and eye-pleasing. The staff is friendly and attentive. 
Location: The Venetian Macao, The Venetian Macao Estrada da Baia de Nossa Senhora da Esperanca Casino Level1, Shop 1037, Macau
Timings: 11:00 AM to 11:30 PM
Must try: Chicken tikka masala

2. Taste of India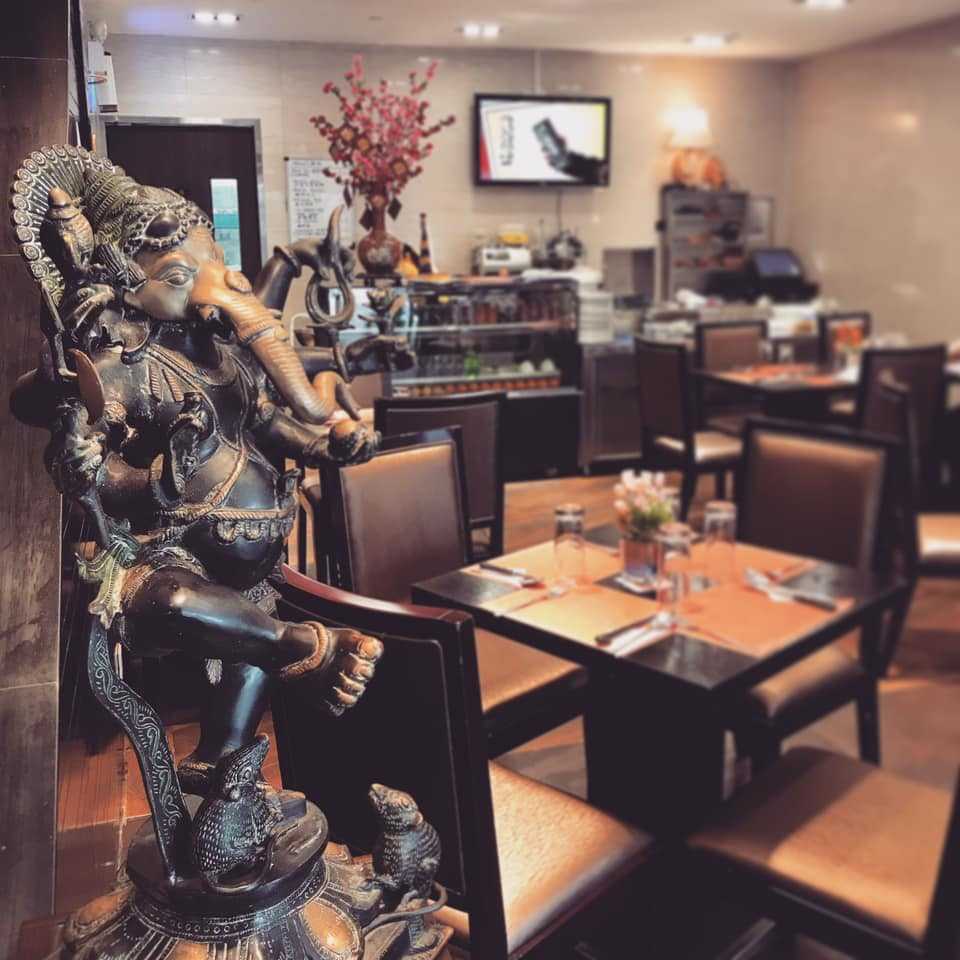 The oldest halal food restaurant in Macau, Taste of India is an important name in the food industry of the city. It is located on a busy street, opposite Sands Casino, which has contributed to its growth. Taste of India serves authentic Indian vegetarian and non-vegetarian food. 
Location: Shop 06-07 G/F, Lisbon I, Macau Fisherman's Wharf, Avenida Dr. Sun Yat-Sen, S/N. Macau 
Timing: Lunch - 12:00 PM to 3:00 PM, Dinner - 6.30 PM to 10.30 PM
Must try: Portugese Seafood Stew, Portugese Vegetable Croquette, Portugese Piri-Piri Prawns, Chicken Tikka, Biryani, Bhuna Gosh

3. Indian Spice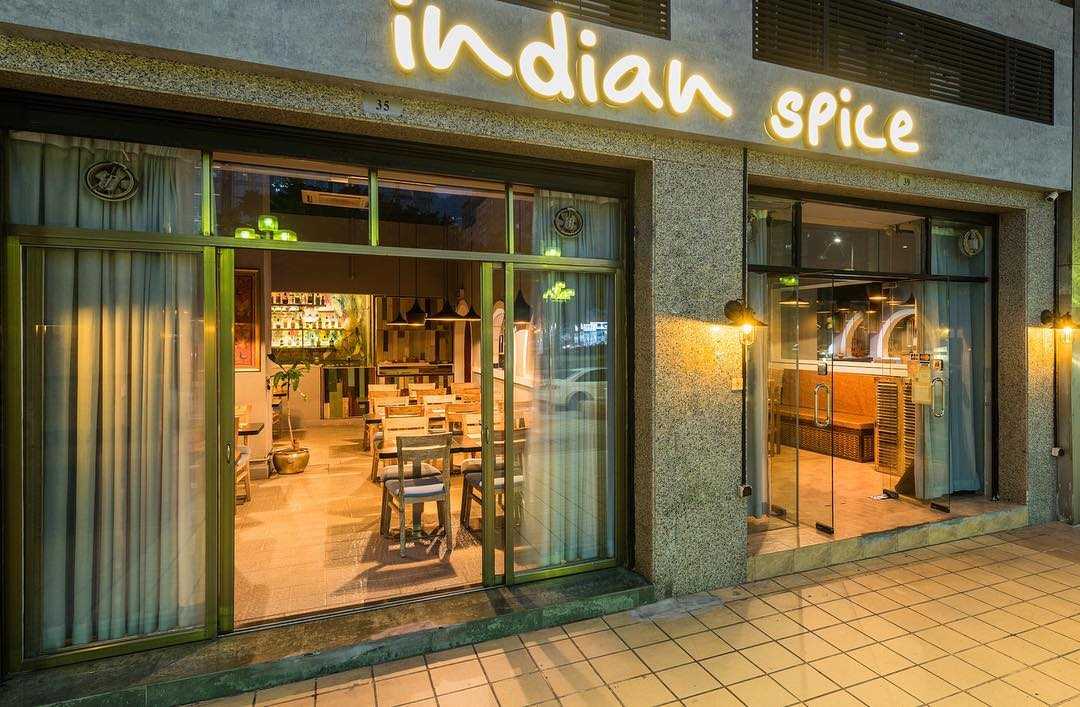 Nestled between Macau Cultural Centre and Sands Macau, Indian Spice serves North Indian, Gujarati and Jain meals. They also take special orders for other Indian cuisines. It is one of the popular restaurants for halal food in Macau as they don't have pork as part of the menu. Most immigrants prefer this restaurant because the staff speaks English. 
Location: 39, Alameda Dr. Carlos D'Assumpção, Vista Magnifica Court BG/RC, Macau (opposite shop-lot of the Kun Iam Statue on Macau Peninsula)
Timing: 12:00 PM to 11:30 AM
Must try: Chicken malai tikka, Tandoori chicken, Tandoori sabzi platter

4. Cafe Panorama

Cafe Panorama is a lavish restaurant, serving varied options for halal food in Macau. It is open all day, for breakfast, lunch and dinner and offers a widespread buffet for all the meals, apart from the a la carte menu. Their cuisines include Indian and Mediterranean predominantly. The best part is that this cafe has indoor seating as well as outdoor and rooftop seating. The terrace seating offers panoramic views and is usually preferred by guests. 
Location: 1918 Estrada de Hac Sa, Coloane Macau
Timing: 7:00 AM to 12:00 AM
Must try: Lamb Rojan, Chicken Biryani 

5. Goa Nights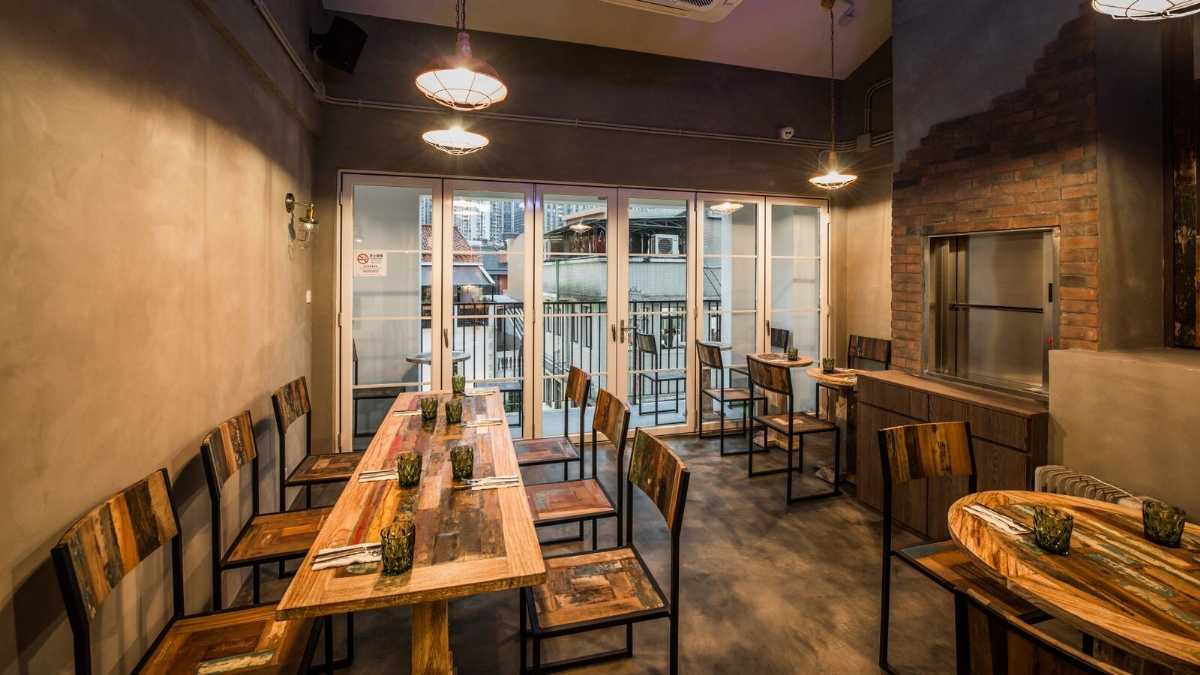 Goa Nights is known for its amazing food and unique cocktails. Although not halal-certified, their menu has a lot of halal, pork-free and vegetarian options available. The cocktails are named after cities, including Lisbon, Mombasa, Cape Verde, Calicut, Goa, etc. The ingredients of each drink are decided in a way that they depict the mood of the city they are named after. Visitors are usually attracted to Goa Nights because of its peppy music. 
Location: No 118 Rua Correia da Silva, Taipa, Macau.
Timing: 12:00 PM to 3:00 PM and 6:00 PM to 12:00 AM (closed on Wednesdays)
Must try: chicken tikka, cocktails

6. Lou Lan Islam Restaurant
Lou Lan is a halal-certified restaurant located in the centre of Macau. The restaurant is run by Uyghurs, the Muslims of North China, who understand the importance of halal food. Thus, the restaurant serves traditional Muslim food with punches from China and the Middle East. The Lou Lan Islam Restaurant is named after the ancient city of Loulan, in Xinjiang, North China. 
Location: Rua do Teatro, Macau
Timing: 9:00 AM to 11:00 PM
Must try: Lamb dishes

7. Gurkha's Taste
As the name suggests, Gurkha's Taste in a Nepalese restaurant in Macau. The restaurant is usually visited by tourists and immigrants from Nepal and Indonesia. The chef himself is a Nepalese, which makes him a pro at the traditional Himalayan dishes. They also serve Indian and Chinese dishes. They have excellent options for vegetarian and pork-free items.
Location: G/F Kong Va Building, 13 Travessa do Pau, Macau
Timing: 8:00 PM to 4:00 AM
Must try: Momos and Thukpa

8. Indian Garden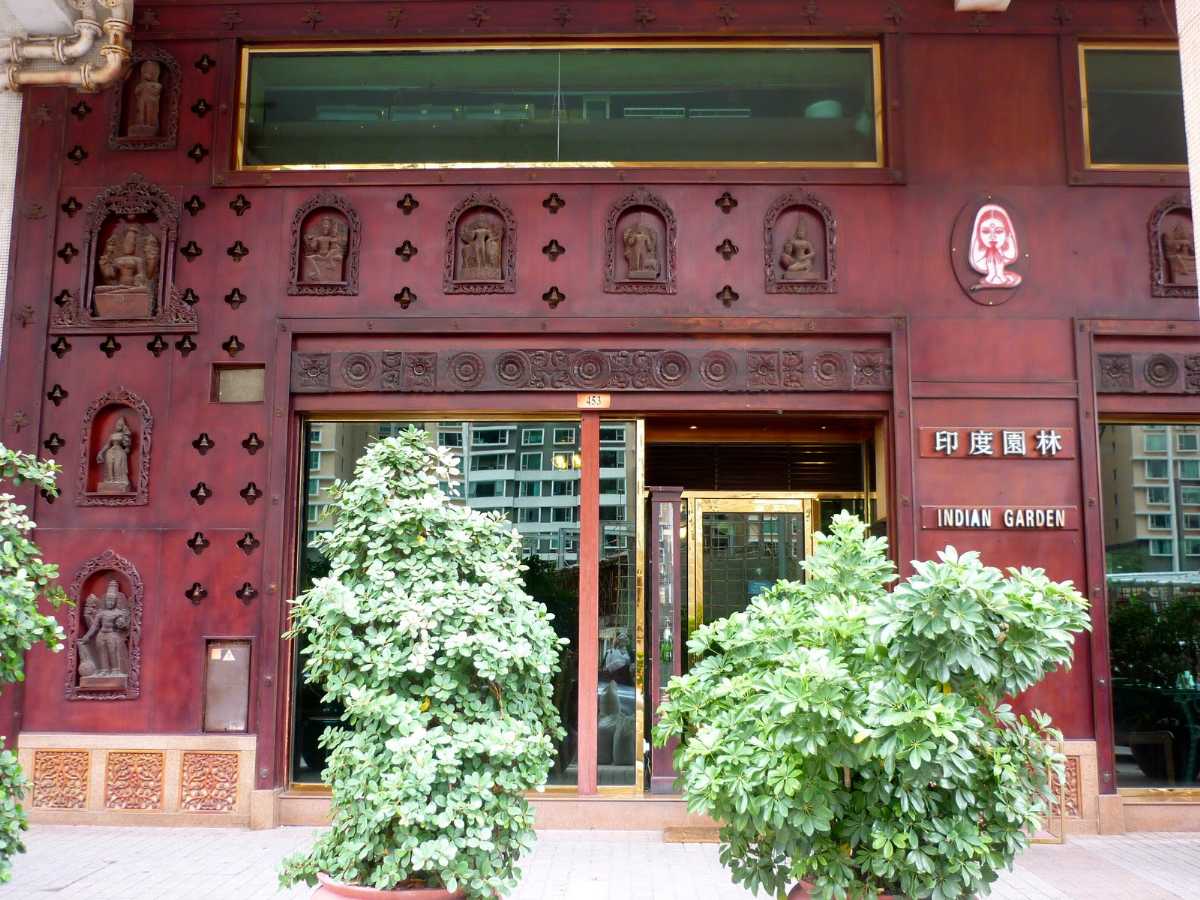 This halal-certified restaurant in Macau is a peaceful one serving authentic Indian meals. They offer a wide range of dishes, including starters, curries, parathas and desserts. According to the Indians in Macau, the food at Indian Garden is as traditional as it can get! This restaurant has successfully maintained the flavour of the cuisine.
Location: Shop 18 GF Block 27, Nova Taipa Garden, Flores, Rua de Seng Tou, Taipa
Timing: 9:00 AM to 11:30 PM
Must try: Seafood curries

9. Aruna Indian Curry & Cafe House
Aruna Indian Curry and Cafe House was built in 1983 and is Macau's first Indian restaurant. This Halal-certified cafe has gained fame to the extent that it is now called "Indian Curry Queen". Known for its curries and North Indian delicacies, Aruna has a chilled out vibe. It is frequently visited by those looking for vegetarian and halal food in Macau. 
Location: Avenida da Amizade 779B, Edificio Chong Yu, Macau
Timing: 11:00 AM to 11:30 PM
Must try: Types of curries with rice, Biryani

10. Three Monkeys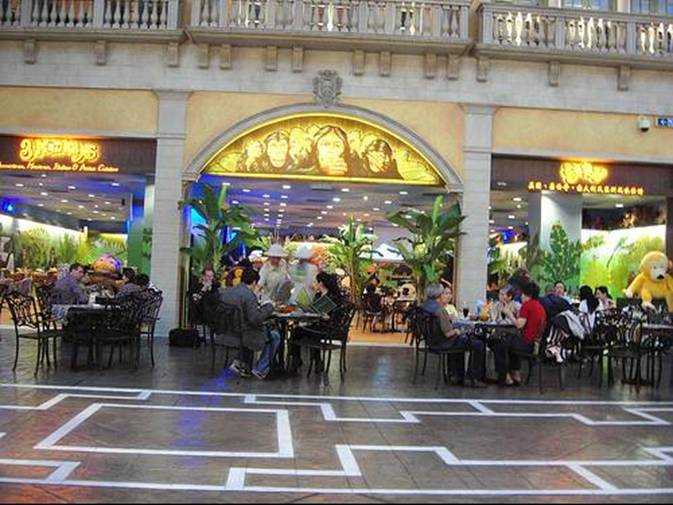 Originally located in Singapore, Three Monkeys also has its franchise in Macau. They serve Indian, Mexican, Italian and American cuisines. Three Monkeys has a vegetarian section in their menu and also serves halal food. This cafe has jungle themed interiors, which attract children. 
Location: Unit 2412A, Venetian Hotel, Cotai Strip, Macau
Timing: 11:30 AM to 3:00 PM, 6:00 Pm to 10:00 PM
Must try: Baked Sweet Potato with Cheese 

Have you visited any of these halal food restaurants in Macau? Comment below and let us know the reviews!