Casino-
The world-class casino in this hotel is one of the largest gambling hubs in the world covering an area of 13 acres. It is divided into 4 divisions namely- Red Dragon, Phoenix, Imperial House and Golden Fish. It has around 850 gaming tables and more than 3400 slot machines where all gambling games from blackjack, baccarat, roulette to poker, fan tan, etc are played.
Gondola Rides-
Bringing Venice closer, their signature and landmark gondola rides have been very well imitated where visitors can take in the surrounding loveliness and relax as they sit back on these narrow boats while the humorous gondoliers who patrol them sing traditional love songs and warble out tunes from the old country. The ride is approximately 15 minutes long and worth every penny and minute.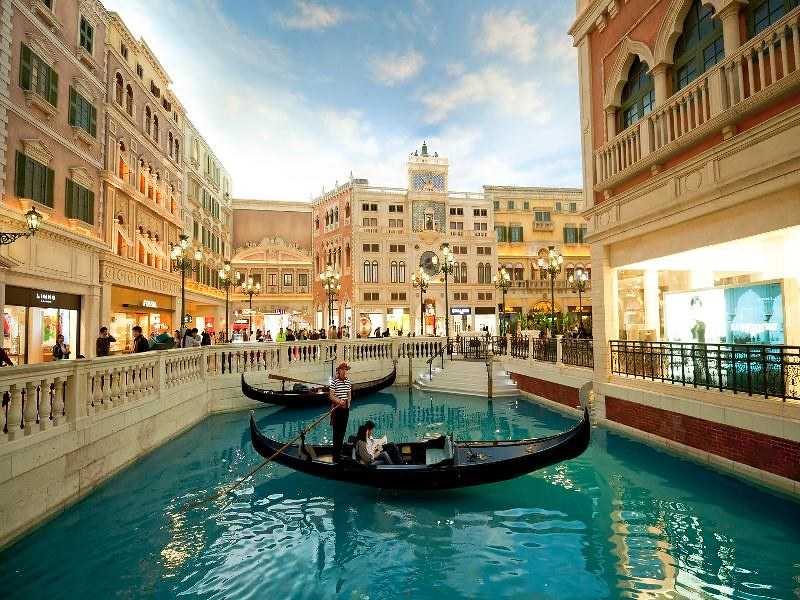 Zaia Show-
Performed by the internationally acclaimed Le Cirque Du Soleil circus group, the uber talented artists evoke incredulous reactions over their unbelievable acts and show concepts. From professional gymnastics, beat tapping music and dances to dramatic and hilarious theatrics, this permanent show is one amazing episode!
Musicians and Streetmosphere Performers-
What makes The Venetian Macao as happening as it is are the musicians and street performers are present from all over the world who can be seen as you walk along. There are piano solos and mummeries on the San Marco Square every hour and various skilled performers along the way, making entertainment available at every step of every moment.