Macau is known for its hip and happening nightlife. As the night begins, Macau's horizon glitters with excitement and heralds an experience to remember. From club crawling to playing poker in the best casinos, from eating at a local restaurant to fine dining, from watching theatrical performances to casual sightseeing - Macau has it all! We have jotted down the best places to be and things to do for a memorable nightlife in Macau!
Clubs and Bars
1. Club Cubic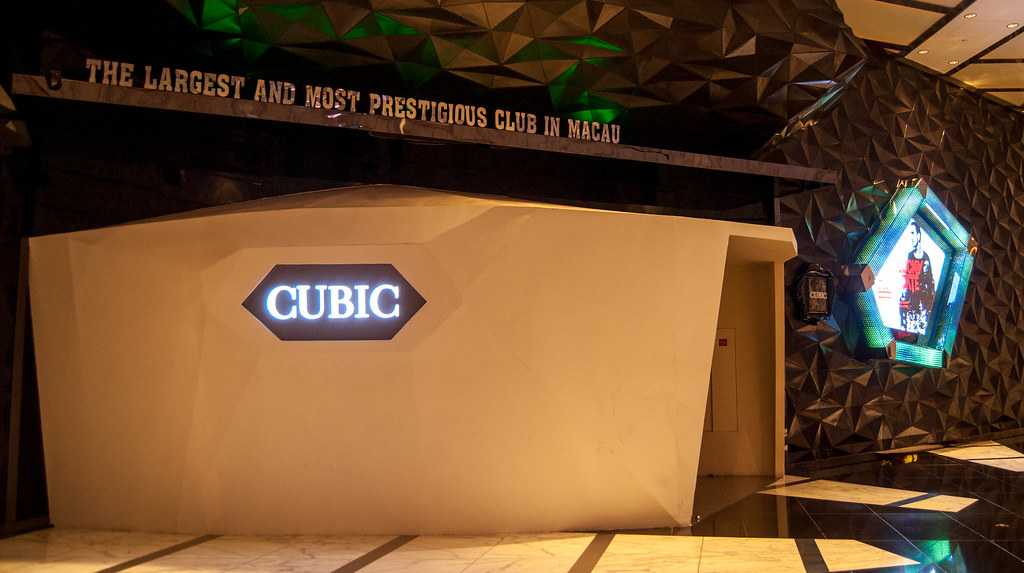 One of the most spacious and prestigious clubs of Asia, Club Cubic has introduced itself as a premier hotspot for nightlife in Macau spanning across thirty thousand square foot. Labelled as the finest bar in Macau, this ultra-luxe bar is a treat to the senses with state of the art lighting and hip music that is played by top DJs. The central stage at the lower level hosts international live performances. Club Cubic's Gothic Bar serves mindboggling mixes of alcohol. If that's not enough, Club Cubic is Asia's first Perrier Jouet Champagne Bar where you can enjoy exquisite champagne. For privacy lovers, there are five VIP rooms that overlook the main dance floor.
Address - MO Level 2, The Boulevard, City of Dreams Estrada Do Istmo
Timings - 10:00 PM to 6:00 AM every day
Price - MOP 300 per head for events and beer is MOP 100 onwards.
2. Sky 21 Bar and Restaurant

Occupying the top two floors, Sky 21 Bar and Restaurant is AIA Tower's crowning glory that oversees the scintillating skyline of Macau. The first level serves Asian delicacies, whereas the rooftop offers fantastic finger foods. The Sky 21 Bar is sophisticated and relaxing as it offers a bespoke dining experience with live music. Also, check out the exciting alfresco menu on the rooftop.
Address - 21 - 22/F, AIA Tower, 251A - 301 Avenida Comercial de Macau
Timings - 5:00 PM to 2:00 AM every day
Price - Cocktails is MOP 100 onwards.
3. Prem1er Bar and Tasting Room

If you wish to get tight as you sip top-quality spirits, wines and beer, head to Prem1er Bar and Tasting Room where you will be spoilt for choice. This watering hole gives out a relaxing vibe where one can sit and relish some sherry in cosy dim lighting. This bar is the ideal choice for a high-end nightlife in Macau.
Address - 86 Rua Direita Carlos Eugenio, Chun Mun Hin, Taipa
Timings - 5:00 PM to 4:00 AM every day
Price - MOP 100 onwards.
4. The Ritz Carlton Bar and Lounge

Looking for an extravagant experience in an over the top lavish surrounding? Search no more! Head to the iconic bar and lounge at The Ritz Carlton, Macau for lively parties and a bespoke booze menu. Do not forget to gorge on the tempting tapas as you relish heady cocktails and signature gins.
Address - 51/F, Ritz-Carlton Macau, Estrada da Baia da Nossa SEnho0ra da Esperanca, Cotai
Timings -
Sunday to Thursday - 10:00 AM to 1:00 AM
Friday to Saturday - 10:00 AM to 2:00 AM
Price - Gin and Tonic is MOP 140 onwards.
5. D2 Club & Lounge

Considered to be the best party place in Macau, D2 Club & Lounge hosts the most alluring parties where you dance to the tunes of internationally acclaimed DJs. This club is known for its vivacious atmosphere and live shows like cabaret, belly dancing, go-go dancing and jaw-dropping acrobatics. Of stylish interiors, great music and glamourous performances D2 Club & Lounge is everything a party animal could ask for.
Address - Fisherman's Wharf Edf. New Orlens III
Timings - 10:00 PM to 7:00 AM every day
Price - MOP 100 onwards.
6. Old Taipa Tavern

If you are fond of the old school tavern typesetting, the Old Taipa Tavern is your jam. The tavern brims with music from the 1970s and is an amazing place to enjoy some beer. It also has an outdoor standing area where the locals love to enjoy a drink or two. The Old Taipa Tavern is jam-packed especially on game nights, making it an ideal option for nightlife in Macau among sports lovers.
Address - 21 Rua dos Negociantes, Old Taipa Village
Timings -
Monday to Friday - 2:30 PM to 2:30 AM
Saturday to Sunday - 1:00 PM to 2:30 AM
Price - Draft beer MOP 50 onwards.
Casinos
7. The Venetian Macau

When visiting Macau, do not forget to visit the iconic The Venetian Hotel and Resort. Owned by American Las Vegas Sands Company, The Venetian is the largest casino in the world that is spread over fifty thousand square meters housing five hundred gaming tables and more than two thousand slot machines along with electronic table games. Located on the famous Cotai Strip of Macao, this casino is known for introducing unique games that are not played anywhere else in the world. The Venetian is not only synonymous with a world-class gaming experience but also as a top choice for a recreational shopping nightlife in Macau along with the finest international delicacies.
Note - The minimum age for the guests to enter The Venetian is twenty-one years. Also, there is no entrance fee.
Address - s/n Estrada da Baia de Nossa Senhora da Esperanca
Timings - Open 24/7, 365 days a year.
Dress code - Smart casuals. No slippers, flip flops or shorts are allowed. Avoid wearing sleeveless too.
8. Lisboa Casinos

One of the oldest casinos in Macau, Lisboa Casinos has been drawing casino lovers since the 1970s. Over the years, Lisboa has been expanded and renovated a number of times. The newest one, Grand Lisboa, is a well-lit lotus-shaped building which can be seen from far. This casino has more than 700 slot machines where you can play small bets starting from two cents. In the gaming room, you can get your hands on Baccarat, American Roulette, Caribbean Stud Poker and Black Jack. Lisboa Casino is a must-visit for poker lovers especially during its poker tournament which is Asia's biggest poker tournament. Also, do not forget to grab yourself a drink at the bar and lounges at the Lisboa Casinos.
Address - Near Avenue D'Amizade
Timings - Open 24/7, 365 days a year
Dress code - No specific dress code. However, wear smart casual to be on the safer side.
9. City of Dreams
City of Dreams is another gem of a casino that is located right opposite The Venetian Macau Casino on the Cotai Strip. City of Dreams is a gamer's paradise with more than a thousand machines and 350 plus gaming tables that host games like Baccarat, Blackjack, Roulette, Caribbean stud, Craps, Three-card poker, Three-card baccarat, Casino war and Fantan.
Address - MacaoEstr. do Istmo, City of Dreams
Timings - Open 24/7, 365 days a year
Dress code - Formal to semi-formal.
10. Pharaoh's Palace Casino

Styled the Egyptian way, the Pharaoh's Palace Casino is Macau's first themed casino situated at the Landmark Hotel. Occupying an area of approximately 17,644 square meters, the Pharaoh's Palace Casino is meant only for its members that operate round the clock throughout the year. This Palace Casino has 114 table games and 383 slot machines. Most popular games for an exciting nightlife in Macau here are Fantan, Baccarat, Blackjack, Roulette, Shares Po and Yuxia Xie.
Note that the smallest bet here is of MOP 50
Address - 555 Avenida da Amizade
Timings - Open 24/7, 365 days a year
Dress code - Smart casual.
11. Star World Hotel and Casino

Star World Hotel and Casino is a luxurious gaming venue for gamblers. With 250 tables and 240 slot machines, Star World Hotel and Casino promise exciting games along with free live entertainment. You can play Blackjack with huge bets and try your luck at the slot machine. However, this casino is most popular for its poker tournaments.
Address - Avenida Da Amizade
Timings - Open 24/7, 365 days a year
Dress code - Neat and tidy attire. Avoid torn, dirty or ripped outfits.
12. The Sands Macau

Located near the city centre, The Sands Macau stands in its own right amongst heritage buildings, museums and enchanting eateries. Spread over 23000 square meters, the luxurious Sands Macau features above 200 gaming tables and over a 1000 slot machines. Bonus? After playing at night, go for a leisurely stroll in the neighbourhood to soak the vibes of nightlife in Macau.
Note - The guest must be 21 years of age to enter the casino
Address - 203 Largo de Monte Carlo
Timings - Open 24*7, 365 days a year
Dress code - Smart casuals. No slippers, flip flops or shorts are allowed. Avoid wearing sleeveless too.
Other Places to Enjoy Macau Nightlife
13. Fire Show at ST Paul


Even after being struck by devastating fires thrice, St Paul Cathedral owns its imperfections with bravery and grace. With only the facade and flight of stairs remaining, St Paul reflects Baroque style architecture along with statues on the surviving wall. Behind the wall, you will find the relics of what the Church used to look like before being ruined. It is advised to visit the Ruins of St Paul during sunset so as to enjoy a spectacular nightlife in Macau at the fire show in the background of the facade.
Address - Adjacent to Mount Fortress and Macau Museum
Timings - The best time to visit is during sunset - a little before 6:00 PM
Entry fee - Free
14. The House of Dancing Water

Written and directed by Franco Dragone, The House of Dancing Water is a wonderful water-based stage performance. Located at the City of Dreams resort on the Cotai Strip, this entertaining extravaganza lasts for 90 minutes. The highlights of this performance are the splendid sets with state of the art lighting and well-trained acrobats who synchronise their movements to the music with great ease, expertise and expressions. The theatre also features circus artists, dancers, divers, actors, and motorcyclists that will leave you mesmerised. Try to book VIP seats for the ultimate experience.
Bonus - If you have spare time, do visit Dragon's Treasure
Address - City of Dreams, Estr. do Istmo
Timings - 5:00 PM / 8:00 PM
Ticket price - MOP 500 onwards, per head
15. Night in Taipa Village


If you want to catch a glimpse of the how Macau used to look back in time, Taipa village is where you should be heading. Reflective of Portuguese and Chinese culture, this quaint village has pastel coloured homes, bright-hued eye-catching buildings, an impressive display of art on the streets and some amazing eateries too. The speciality of the Taipa village is the food that the hawkers sell at night. You must try Portuguese egg tarts, pork buns and Chinese style dry meat. The durian ice cream is to die for! It is a good idea to spend nightlife in Macau exploring this less hackneyed side of the city.
How to reach - Start from The Venetian Macau shuttle bus station. Go walking from the west lobby of the Venetian Macau to Galaxy Macau. Take the escalator (that comes before crossing the street) up to the pedestrian walkway. Within in ten minutes of walking, the walkway will take you to the Taipa Village.
16. Light Show at Macau's Eiffel Tower


The Eiffel Tower Light Show happening at The Parisian is a sheer delight. During the dusk time, the replica of the tower (tallest and the most realistic replica of the Eiffel Tower in the world) is illuminated which is followed by a lavish light and sound show in the night. This awestriking spectacle is something that one should not miss while in Macau.
Address - The Parisian
Timings - 11:00 AM to 11:00 PM every day (last admission - 10:30 PM)
Observation deck fee - MOP 120 onwards.
17. Rua Cinco De Outubro


For the ones who want to have a taste of Macau's culture through street hopping should opt for visiting the night market in Macau. The most famous night market in Macau is Rua Cinco De Outubro, where you will find the best street food, toys, T-shirts and a lot of souvenirs at reasonable prices.
Whether you want to dance the night away, lay bets to try your luck or just enjoy sightseeing, Macau ensures that your time after the sun goes down is lively, enchanting and fulfilling. Remember, nightlife in Macau demands you to eat, drink and make merry!