Macau is a foodie's heaven. While some of its dishes are well known throughout Asia, others are unique to Macanese cuisine. Here are the 15 dishes of Macau that are a must-try for all visitors. 
1. Chop Bun
Pork Chop Bun is considered to be Macau's most favourite snack. Influenced by Portuguese Bifana, Pork Chop Bun is crispy on the outside and juicy on the inside. Due to its similarities with other burgers and buns, Pork Chop Bun is described as the Macanese version of hamburgers. This food of Macau is a soft bread roll filled with pan-fried pork chops. In its original form, no tomato or sauce is added to the filling. Some other ingredients like sauteed onions, lettuce and mayonnaise are added to the bun for flavour. The bun is made tender and moist using butter. 
Where to eat: Tai Lei Loi Kei, Sei Kee Cafe, Sun Hung Fat Cafe, Hac Sa Beach's BBQ Stalls
2. Portuguese egg tart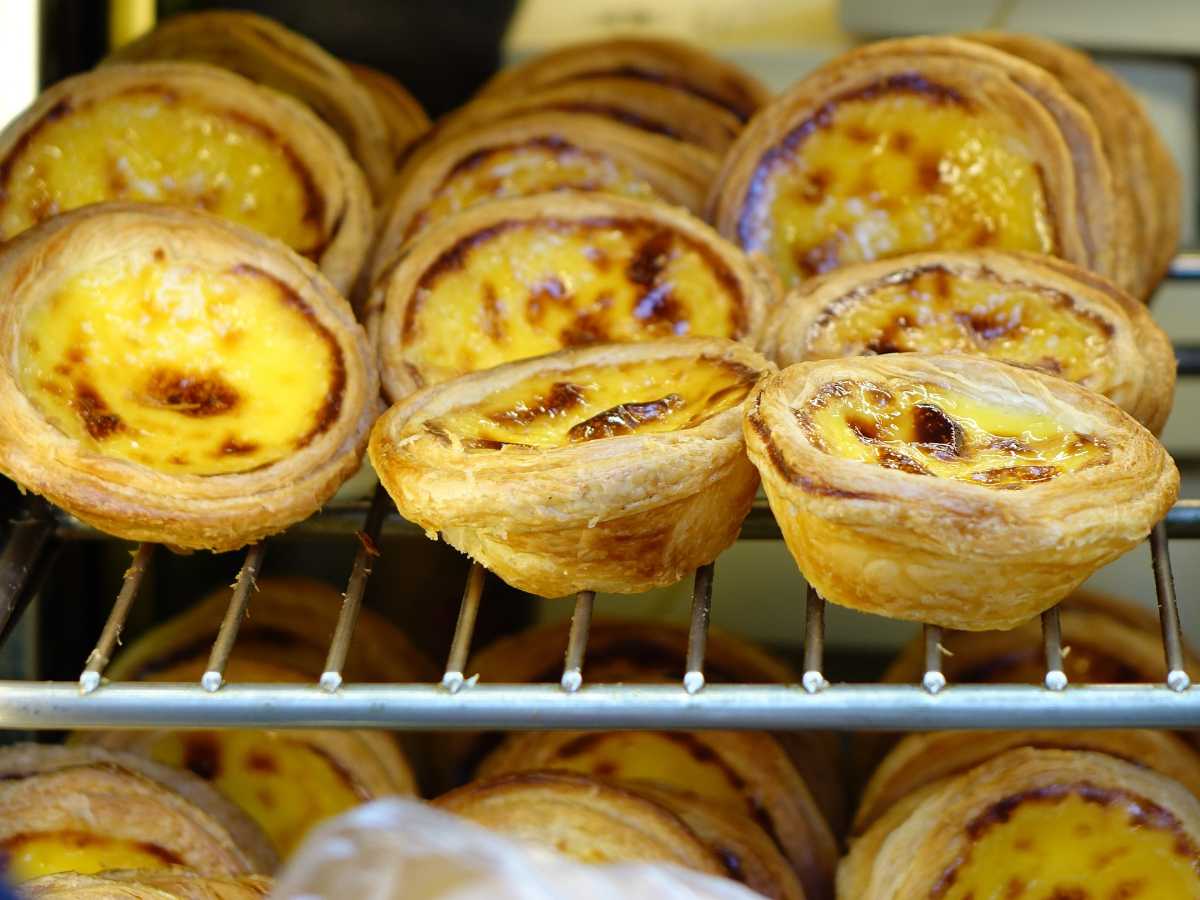 Egg tart is the best Portuguese dessert that migrated to Macau and became a favourite dish. Egg tarts of Macau have a reputation for being the world's most delicious egg tarts. This food of Macau has creamy custard and a crunchy crust. The dessert is different from its Asian counterparts because of the browning of the upper layers, which is absent in Asian cuisines. They taste best when eaten hot on the day they are made. If you visit Macau, buying a box of freshly made Portuguese egg tarts is a must!
Where to eat: Lord Stow's Bakery, Margaret's Café e Nata, Koi Kei Bakery 
3. Portuguese Seafood Rice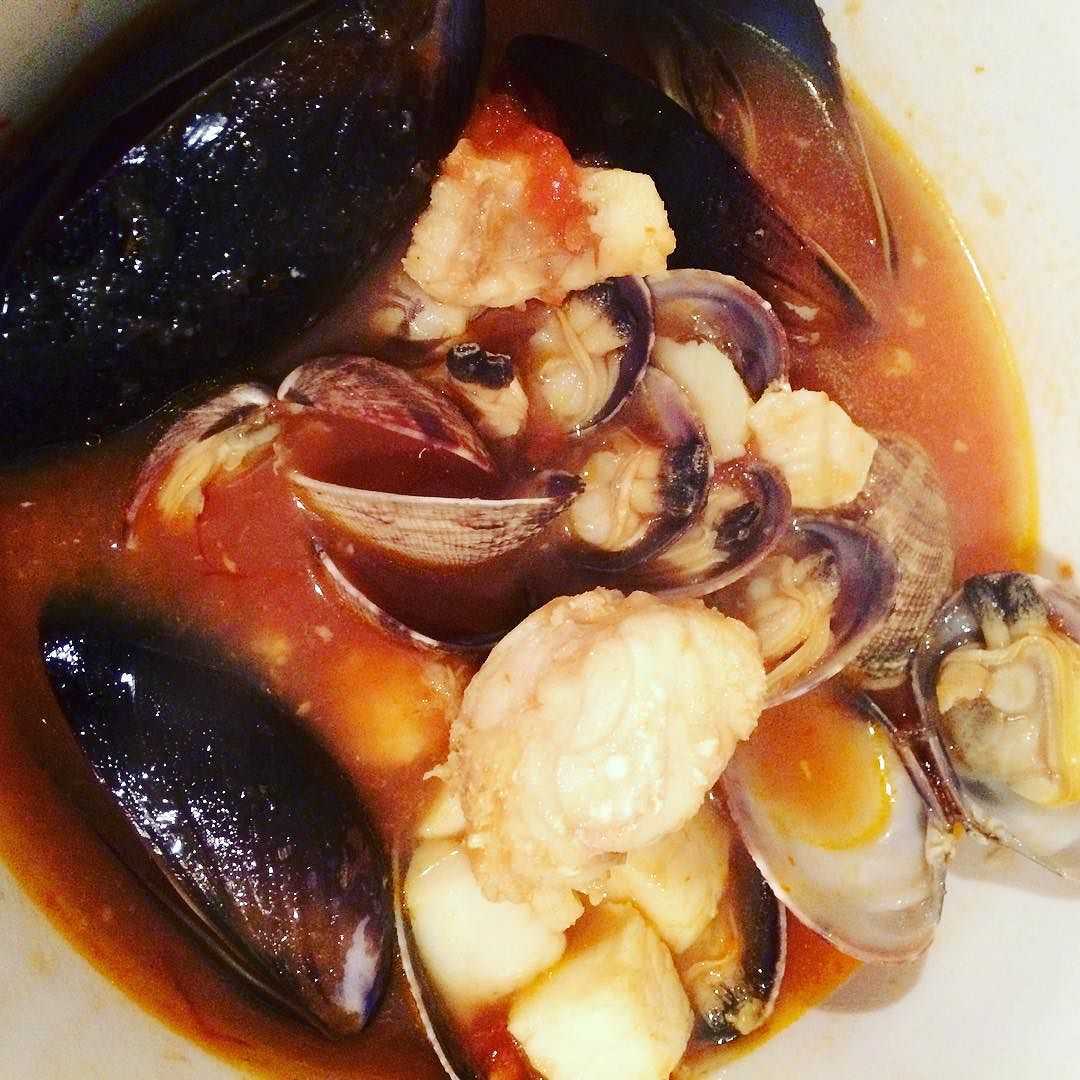 Filled with fresh seafood, Portuguese seafood rice is similar to Spanish Paella. The rice is cooked in seafood broth and sauteed with a variety of ingredients like shrimps, prawns, onions, squids, scallops, garlic, bell pepper, cilantro and spices. The rice is a delectable mixture of tastes and is best eaten when seasoned with olive oil. Grains of rice are selected cautiously, such that they are small in size. The dish is juicy with multiple flavours of the seafood. 
Where to eat: Portugalia Portuguese Restaurant, StarWorld Macau's Continental restaurant
4. Egg Rolls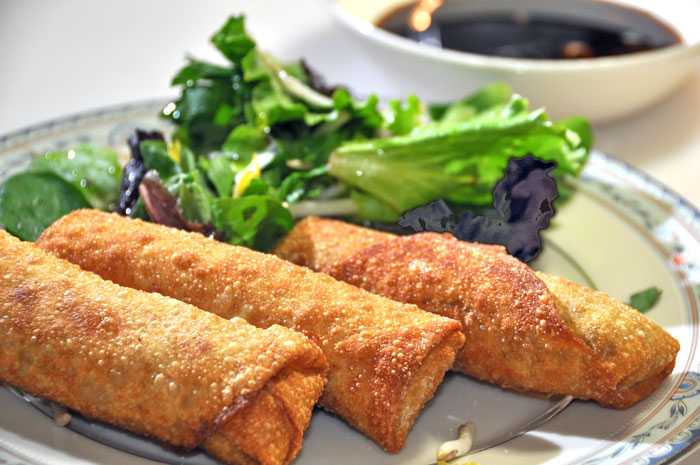 Macau's egg rolls are deep-fried appetizers filled with delicious stuffing. The filling includes a combination of pork, cabbage, mushrooms, carrots, ginger, garlic, rice wine, black pepper, soy sauce and cornstarch. The ingredients are chopped, marinated and later deep-fried to give the flavour. A famous variant of egg rolls is seaweed pork floss rolls, which is a famous savoury food in Macau. It is rolled in seaweed, making it crunchy from the outside and soft from the inside. Tourists often buy egg rolls in boxes for giving them as gifts. 
Where to eat: Choi Heong Yuen Bakery, Koi Kei Bakery, Macau Yeng Kee Bakery
5. Dim Sum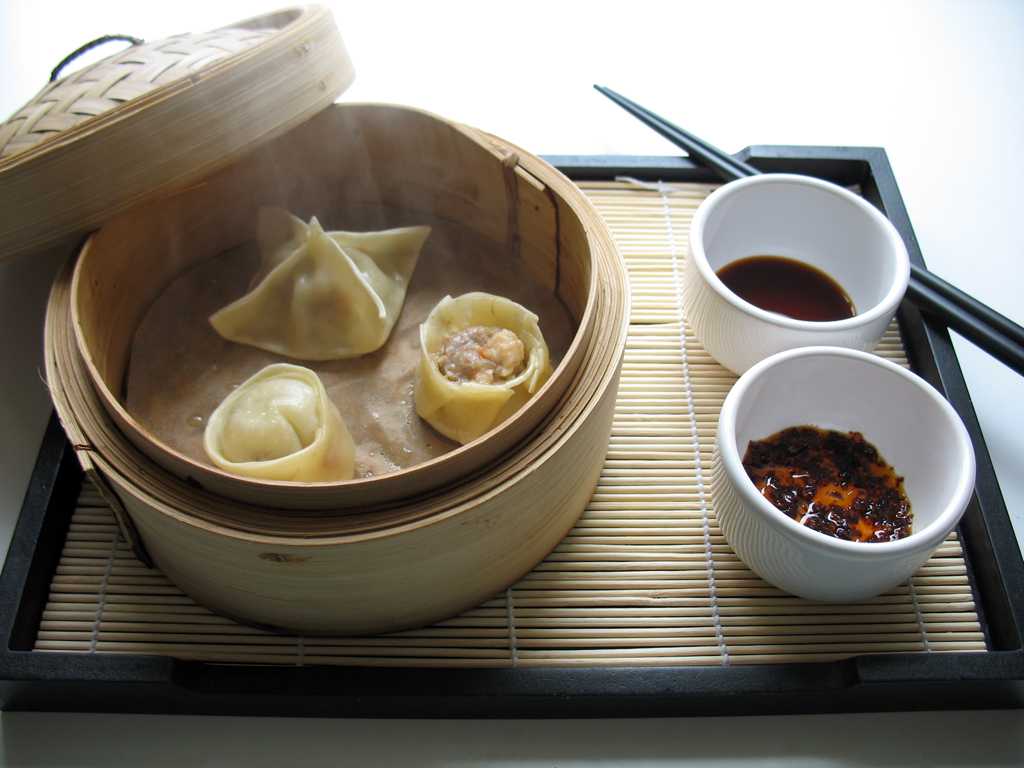 When in Macau, Dim Sum is a must-have delicacy. This snack is available in most of the Cantonese restaurants and hawkers also sell it on streets, as it is the signature dish of their cuisine. Dim Sums were traditionally served with tea, and some restaurants like Grand Lisboa Resort serve this food of Macau in its traditional form. One can also choose from 50 varieties of Dim Sums. Roasted pork buns and goldfish-shaped dim sums are the most famous varieties of all. 
Where to eat: Restaurante de Mariscos Regal Palace Lda, TIM HO WAN, Lai Heen, Zhen Dim Sum, Yum Cha, Tsui Wah Restaurant, Long Wah Tea House
6. Almond Cookies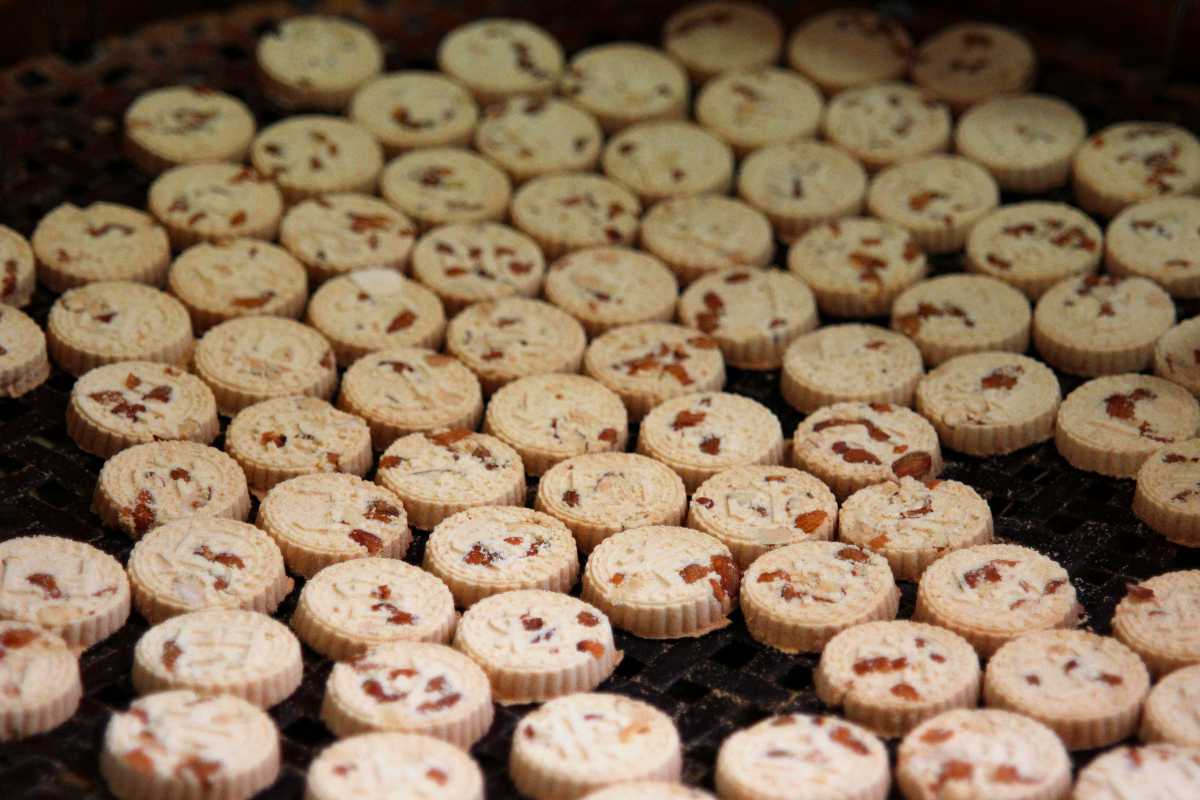 These Macau-style almond cookies are another favourite tourist snack. Numerous cookie stores in Macau sell these tasty treats. Their unique taste and affordable price made them a local speciality. Almond cookies come in various flavours like whole almond, egg yolk, pork floss, green bean mini cookies, black sesame and in salted flavour. Macau-styled cookies are tender, sweet and fragrant. 
Where to eat: Koi Kei Bakery, Pastelaria Chui Heong, Choi Heong Yuen
7. Steamed Milk Pudding
Steamed milk pudding is a delicious traditional Chinese dessert. The dish is quite versatile and can be served either hot or chilled. The pudding is served with ginger juice and is considered to be of high nutritional value. A mixture of egg white, sugar, ginger juice and fresh milk is steamed for half an hour to produce a smooth and tender pudding. This food of Macau is best eaten as a snack. 
Where to eat: Yee Shun Milk Company, Baojian Milk Company
8. Chrysanthemum Tea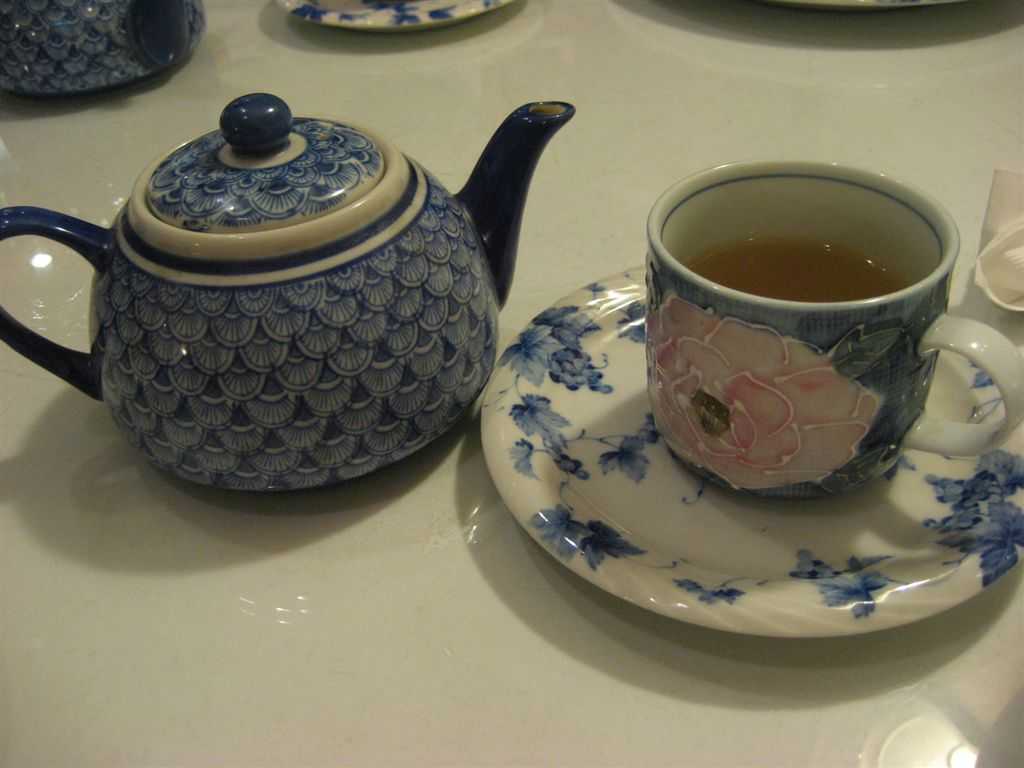 Chrysanthemum flowers are most popular in East Asia, especially in China. The tea is a flower-induced beverage which is regarded as a natural coolant in the humid climate of Macau. The tea is golden brown and is considered to be healthy. It treats itchy throat and cough and relaxes the body. The Chinese chrysanthemum tea is caffeine-free, therefore not causing any side effects like irritation. It also acts as a good detoxifying agent for the liver and helps reduce cholesterol levels in the body. 
Where to eat: Mandarin Oriental, Kafka, Single Origin, Sei Kee Cafe, Pacific Coffee, Chou Kei
9. Durian Ice Cream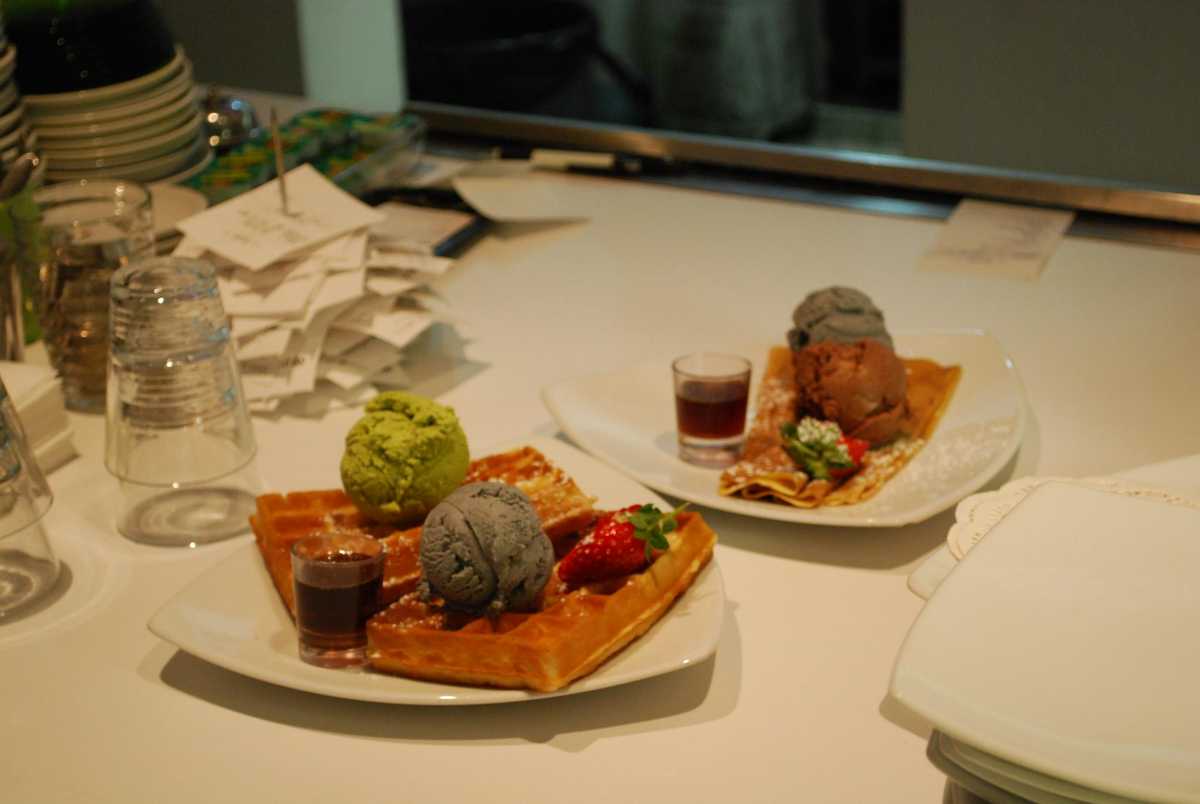 Durian is a popular fruit in Southeast Asia known for its pungent smell. Although it is not native to Macau, the city is one of the largest importers of Durians. The fruit has a spiky-texture on the outside. However, its flesh is sweet and smooth, making it a perfect base for desserts. Gelatina Mok Yi Kei is a famous restaurant selling durian ice cream in Macau. The shop is over 80 years old and sells a variety of durian icecreams. 
Where to eat: Gelatina Mok Yi Kei
10. Peanut Candy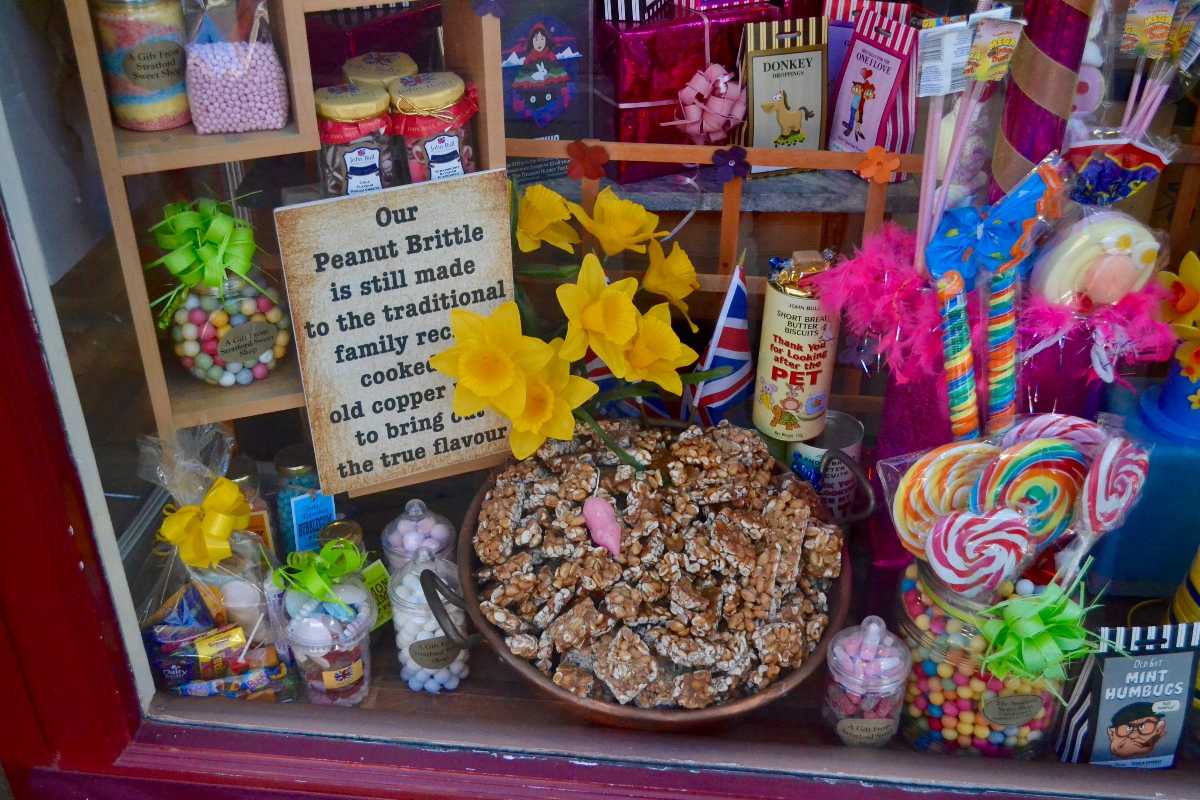 Peanut candy is a traditional Chinese snack, which is a favourite food of Macau among the locals. The candy is also eaten in South Asian countries. In Macau, peanut candy is made as an energy supplement for children. Undoubtedly, the snack is of high nutritional value. White sugar syrup is cooked for a perfectly soft and chewy texture. As a substitute for sugar, some restaurants use jaggery as a healthier alternative. White sesame seeds are also added for better appearance and taste of this delectable food of Macau. The solid is then cut in multiple sizes and shapes and is sold in boxes. Peanut candy is a must-buy souvenir in Macau, so do not hesitate to grab a box for your loved ones. 
Where to eat: Koi Kei Bakery, ParknShop
11. Serradura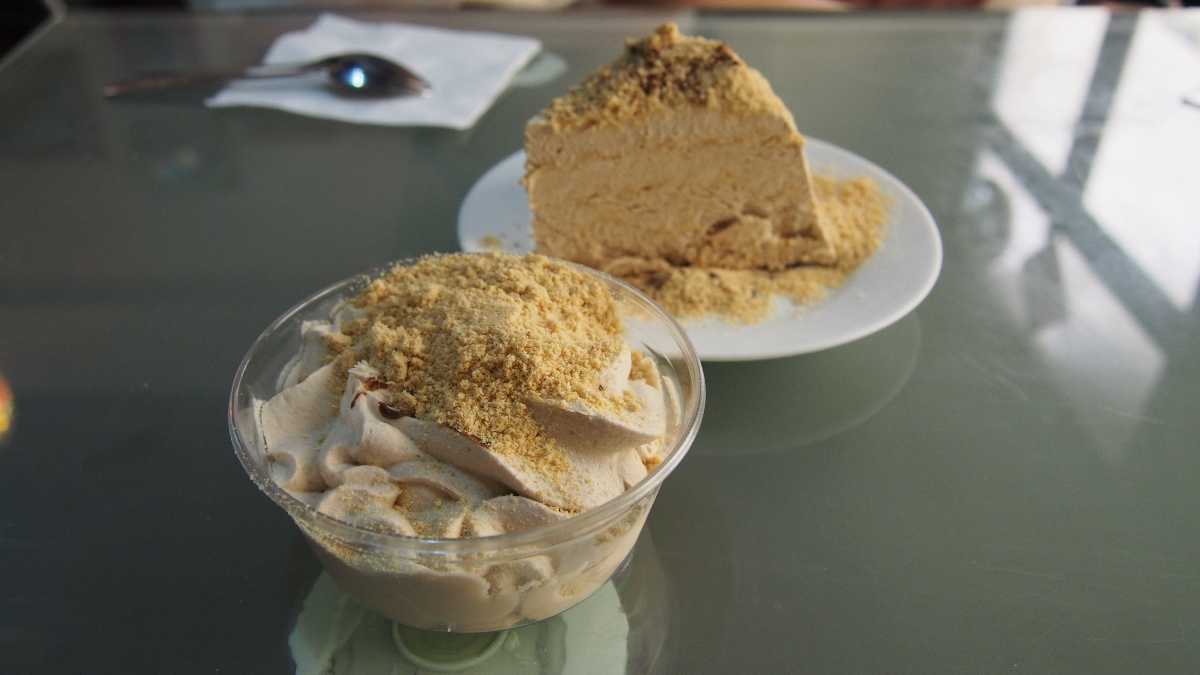 Literally translating to 'sawdust pudding' in Portuguese, Serradura is a famous dessert of Macau. It is named after its texture and coarse appearance. Traditionally, Serradura is a combination of whipped cream and crumbled Marie biscuits, which are usually eaten along with tea. Today, the dessert comes in various flavours like Oreo, nuts, green tea and coffee beans, among others. The cream also comes in various flavours like Strawberry, Mango and Chocolate. This food in Macau is served either in the form of a cake or a pudding. 
Where to eat: Serradura Restaurant, Gelatina Mok Yi Kei, Ou Mon Cafe, Mochi Macau, Fong Kei, Seng Cheong, Lai Heen, Kafelaku Coffee
12. Shrimp Roe Noodles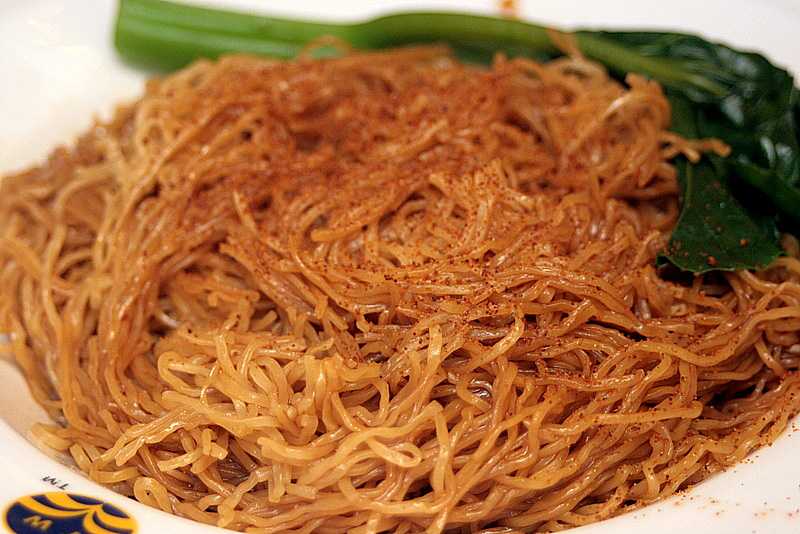 Considered to be a classic Cantonese dish, Shrimp Roe noodles ( pronounced "ha ji mian") is made with a Cantonese speciality- dried shrimp roe. It provides a crunch to the dish as opposed to soggy and smooth egg noodles. Cantonese-style egg noodles are used in this dish. The seasonings are minimal as the shrimp roe is already salty. Lard, shallot oil or soy sauce are used to top the noodles. The dish is eaten on its own or along with a vegetable side dish or wonton soup. 
Where to eat: Wong Chi Kei, Lou Kei, Rua da Felicidade
13. Crab Porridge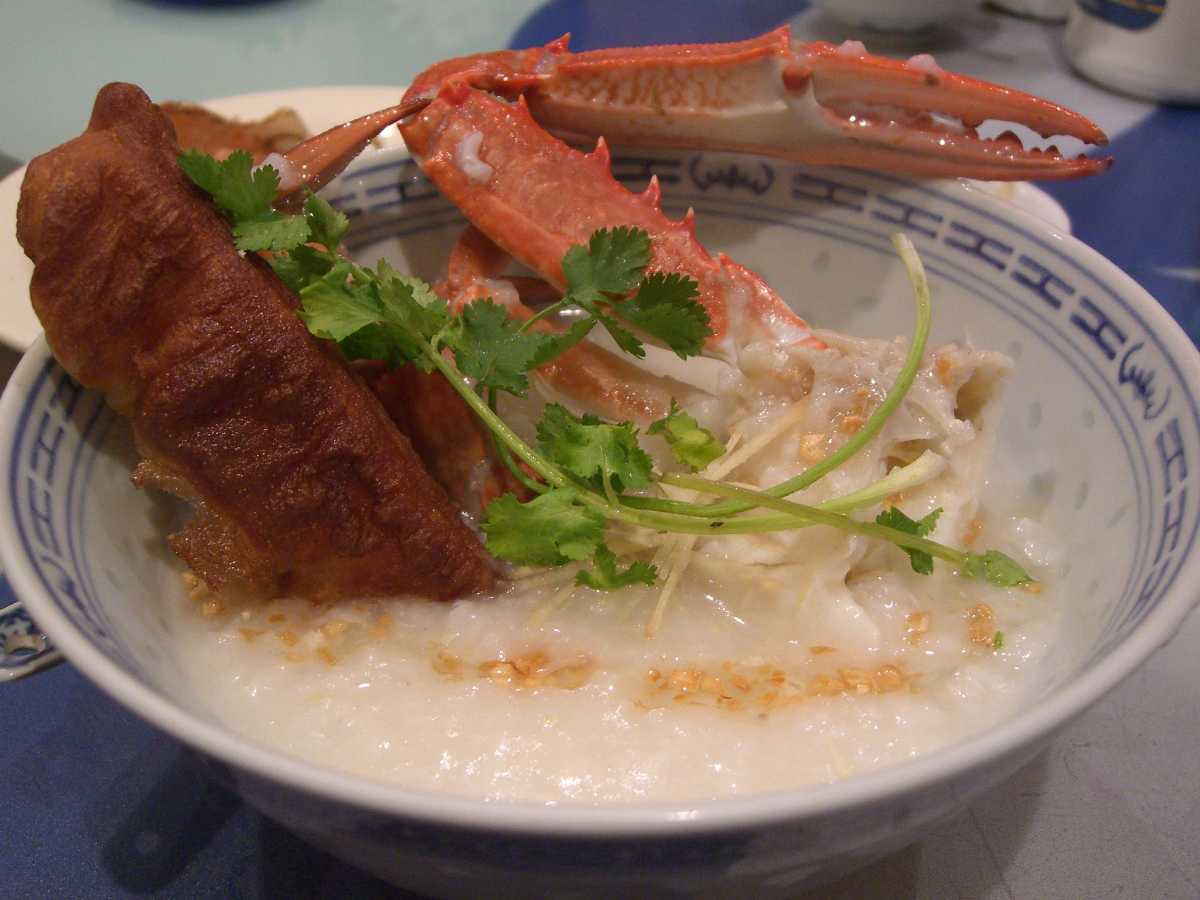 Crab porridge is thick and fluffy in texture. The dish is eaten during the autumn because it is considered to be the season of crabs. Many believe that the dish dates back to the 1950s, when the water around Macau was salty, making it a good breeding ground for the crabs. Pepper can be added to spice up the flavour. Crab porridge is one of the iconic food of Macau and is a must-try for all visitors. 
Where to eat: One Brother Food Restaurant, Seng Cheong, Wong Kung Sio Kung
14. Caldo Verde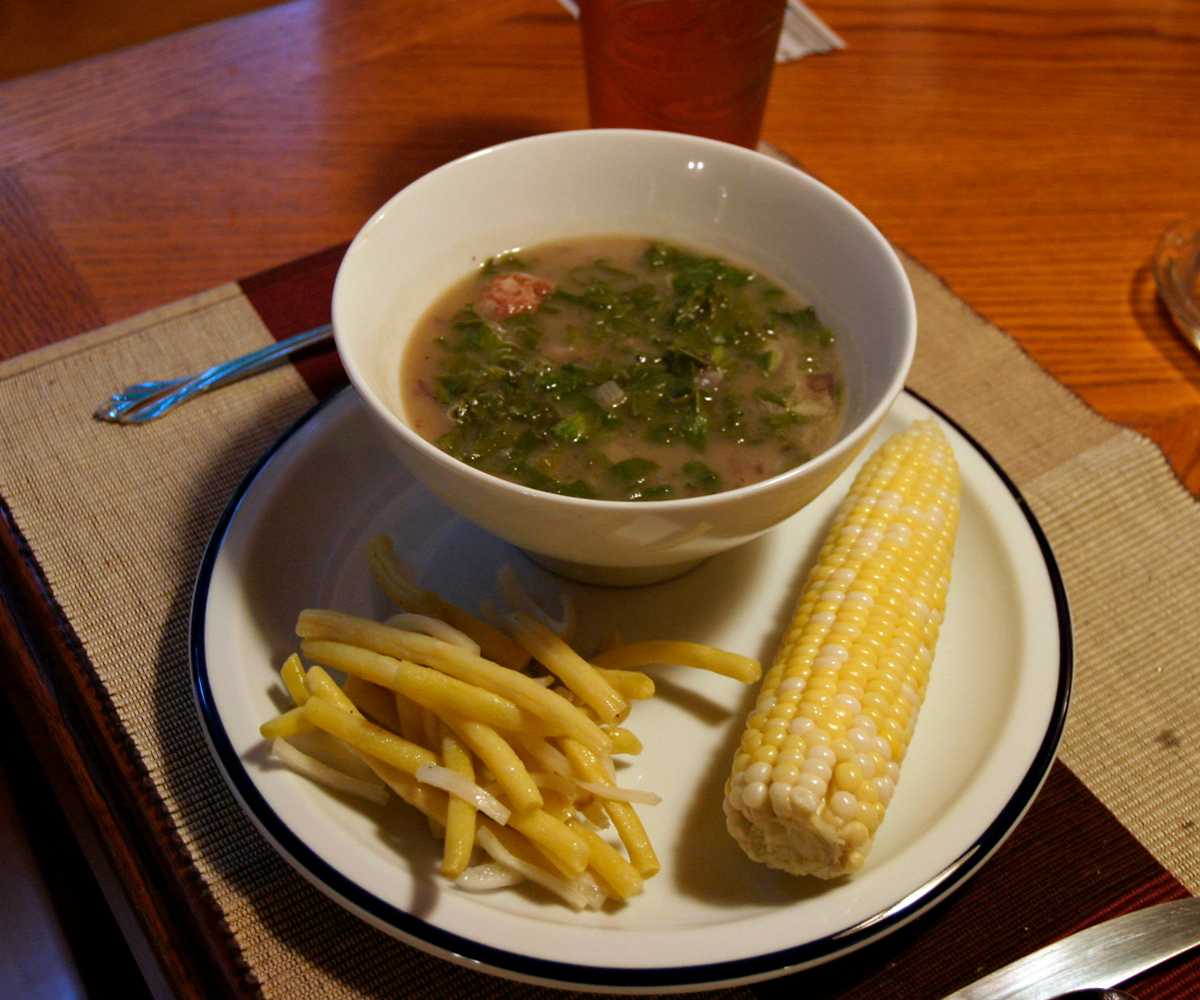 Another delicious dish of the Portuguese, Caldo Verde is soup primarily made of collard, salt, black pepper and olive oil. Garlic, meat and onion are also added to the dish. The soup is accompanied by sausage and cornbread for dipping. Caldo Verde can be made in bulk and stored in the fridge for three days. 
Where to eat: Antonio Restaurant, Espaco Lisboa, Caravela, Carlos Restaurant, Portugalia Restaurant 
15. African Chicken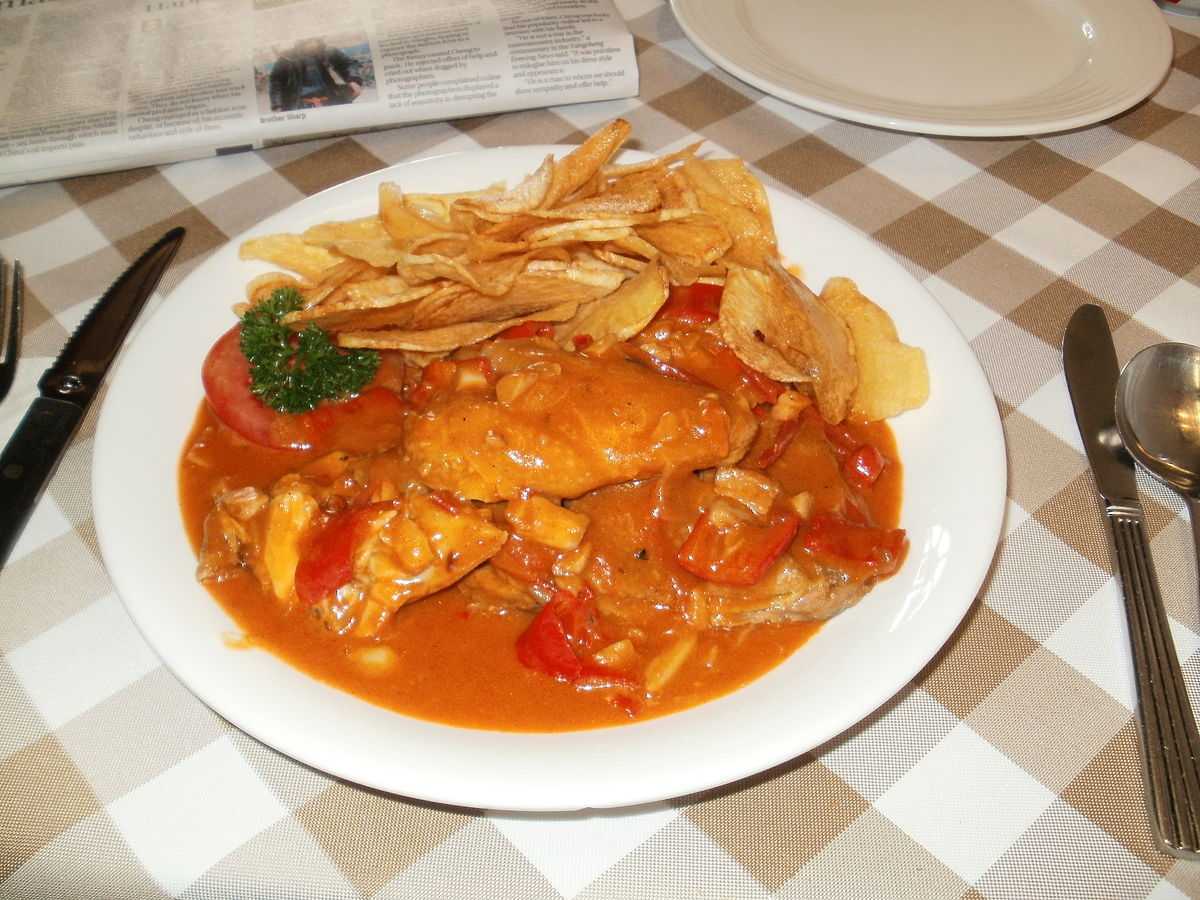 Macau's African Chicken is a fusion of cuisines stemming from different ingredients and cooking styles and is a variant of Piri Piri chicken. The dish was introduced to Macau by Portuguese army soldiers. However, the origin of the dish is contested. While the peanut is from Africa, coconut is from India; spices are from Chinese and pimenta comes from the Portuguese. The chicken is cooked in a rich sauce flavoured with tomatoes, garlic, sweet paprika, wine and coconut. Undoubtedly, African chicken is a delicious Portuguese culinary legacy in Macau. 
Where to eat: Henri's Galley, Restaurant Litoral, Riquexo 
These dishes are gastronomic delights for those who want to experience Macau's culinary heritage. From Portuguese to Indian, these dishes of Macau are influenced by a variety of cuisines. What is your favourite of all?