In the midst of noodles and dim sums, the spicy flavour of Indian cuisine has managed to gain admirers in Macau for its uniqueness and variety. From the fiery street foods like Pani Puri, or dishes like creamy Paneer Butter Masala and seasoned Chicken Biryani, to the desserts like soft gulab jamuns and rasgullas, the extraordinary aftertaste of these Indian dishes are loved by the people of Macau. 

Here are the top 8 Indian Restaurants in Macau:
Goa Nights
Golden Peacock
Indian Spice
Moti Mahal
Aruna's Maharaja Indian Curry and Café House
Cafe Deco
Indian Garden
Taste of India
The Himalayan House
1. Goa Nights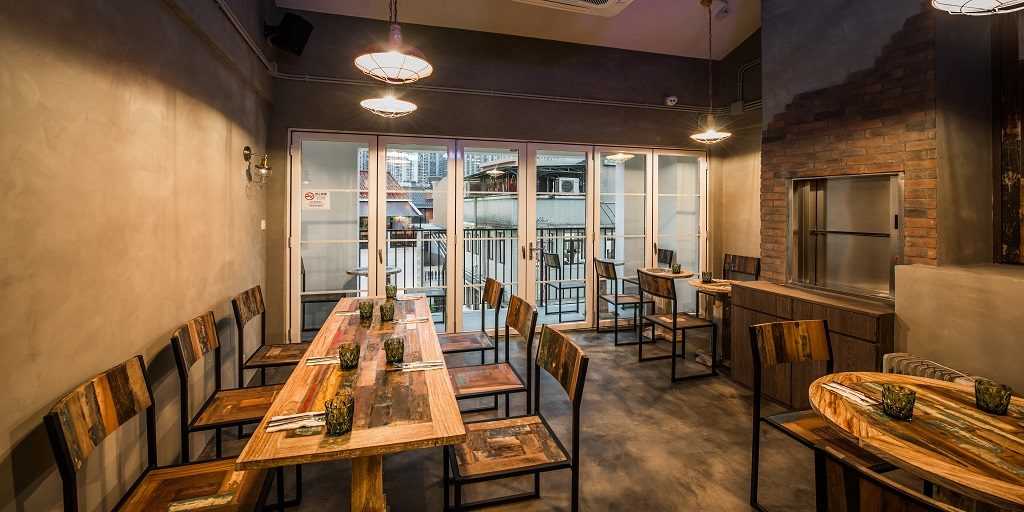 Cradled in the little Taipa village of Macau, Goa Nights is a bar cum restaurant serving the exotic tastes of an Indian kitchen. Everything from its structure and ambience to its cuisine and drinks is a blend of traditional Portugal and modern Goa. Golden lights brighten up the inside of its stellar interior as the friendly staff caters to your hungry taste buds. The staff is welcoming, the setting is rustic, and the atmosphere is full of pep.

Fusing modern and traditional styles, this Indian restaurant in Macau serves the best of desi cuisine, from Goan curry and Paneer Butter Masala to Bebinca and Ras Malai. A surprising feature is its specially tailored cocktail menu. Infusing liquor with a dash of in-house prepared fruit juices, the nine cocktails of its drinks menu are named after the places visited by Vasco da Gama, honouring the incredible quest of the legendary Portuguese sailor.    
Location: 118 Rua Correia Da Silva

Timings: 12 Noon – 3:00 pm, 6:00 pm – 12:00 am

Must try dishes: Lamb Chops and Chicken Tikka Slider
2. Golden Peacock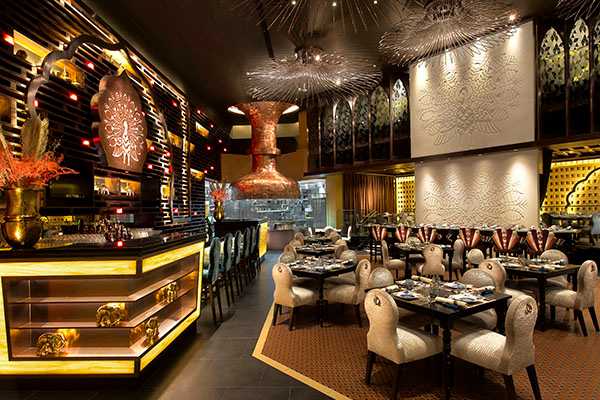 Food served so presentably, just the sight of it will make your mouth water. A hallmark Indian restaurant in Macau, the Golden Peacock has received many accolades over the years for its eclectic cuisine and brilliant culinary techniques. With a modern interior, the menu is both vegan and vegetarian-friendly.

Starting from the appetizing Chandi Chowk Raj Chaat and the savoury Paanch Phoron Murgh tikka, to the spicy Punjabi Cholley and Kashmiri Rogan Josh, you can expect to find all the well-known dishes from each corner of India. Not only do they have a menu for dips and pickles, but they also serve those mandatory assorted Indian bread hot from the clay ovens.
Location: The Venetian Macao Estrada Da Baia de Nossa Senhora da Esperanca Casino Level 1, Shop 1307

Timings: 11:00 am – 3:00 pm, 6:00 pm – 11:00 pm

Must try dishes: Hyderabadi Murgh Biryani, Mumbai Treasure of Passion and Kofee Rasmali
3. Indian Spice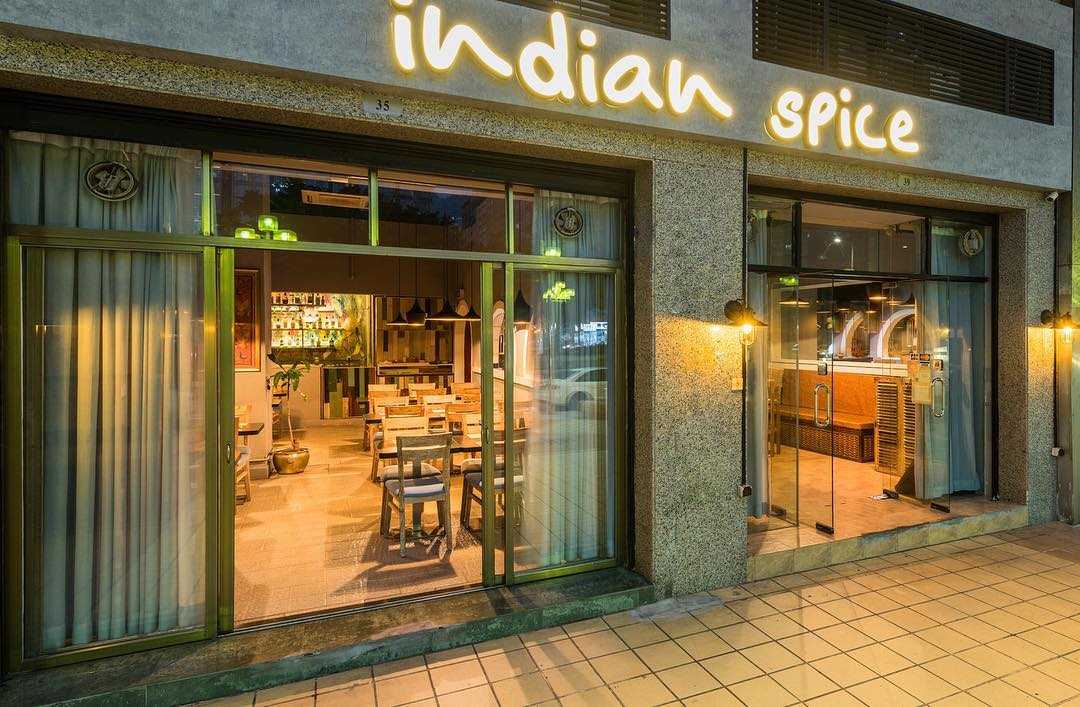 Another popular name amongst the top Indian restaurants in Macau is Indian Spice. With Kun Iam Statue in its vicinity and a pleasant stroll away from the town's happening casinos, the location of this hip restaurant gives it an edge over the others. Best picks from Gujarati, Jain and North Indian cuisines have been integrated into its menu. Giving its customers a chance to customize their dish as per their liking, this restaurant serves its food alongside chutneys and crispy wafers, just like a contemporary Indian restaurant.

As vegetarians dig into their Subzi Pulao and Chana Masala, meat lovers can relish the juicy pieces of their Lamb Rara. From appetizers to its seafood delicacies, all its dishes are prepared with love and served with care. Perfect for a satisfying lunch during a tiring day of touring the city, Indian Spice tempts your taste buds to come again and enjoy that piquant gourmet.       
Location: 39 Alameda Dr. Carlos D'Assumpcao, Vista Magnifica Court

Timings: 12 Noon – 11:30 pm

Must try dishes: Dal Makhani, Prawns Biryani and Paneer Malai Tikka
4. Moti Mahal Indian Food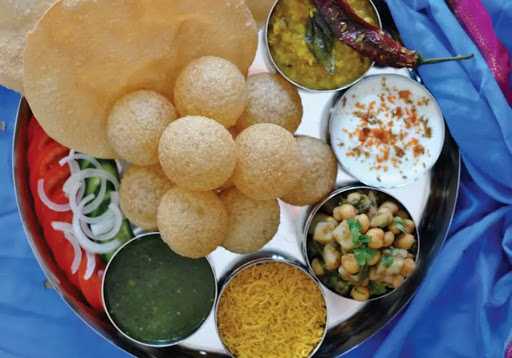 If you are a fan of the richly flavoured and spicy Indian food, then the name of Moti Mahal does not require any introduction. Promising everlasting dining experiences since decades, the franchise of Moti Mahal has extended its outlets beyond India, even to Macau. The menu has been specially tailored by experienced chefs to deliver all possible delicacies popular in different corners of India. Starting from street snacks like Samosa, Pani Puri and Chaat, to the main course of Aloo Gobhi and Malai Kofta, up till the last desserts course of Gulab Jamun and Kesar Kulfi, you will find all best dishes from the Indian cuisine.

Apart from the range of vegetarian appetizers and dishes, you can also find recipes of seafood, chicken and mutton over here. When ordering a thali, or a platter, you will be delighted by the banana leaves covering the plate and the classy presentation of your meal. Mixing the spices, cream and sauces to curate dishes which will make you lick the plate, Moti Mahal is one of the most trusted names for Indian food even far away from India.
Location: C, Em Macau, Rua Um Bairro Iao Hon No 54, Kat Cheong Res-Do-Chao

Timings: 10:30 am – 11:00 pm

Must try dishes: Kadhai Paneer and Mutton Korma
5. Aruna's Maharaja Indian Curry and Café House
Since its inception in 1983, Aruna's Indian Curry has gained recognition for being one of the finest Indian restaurants in Macau. As a matter of fact, it was the first Indian restaurant to be opened in Macau. The brains behind this eatery's concept was Aruna Jha. Specializing in the spicy and tangy recipes from North India, this restaurant is now a chain of four such outlets spread across different locations of Macau. What sets this outlet apart from the rest is its modest decor and homely ambience.

Simplicity is its speciality. Be it its starters like Papri Chaat that remind you of those aromatic food streets of Delhi, or the Bhindi Masala which tastes like the one made by your mom, each recipe served is a perfect mix of ingredients. To make sure the food doesn't feel too heavy on the stomach, the recipe is kept light while ensuring all the spices play their part. You can also grab a book at its mini-library upstairs while you wait for your course.  
Location: Avenue de Marciano Baptista, No. 92, Ed Hung On Centre BL 1  

Timings: 11:00 am – 12:30 am

Must try dishes: Chicken Masala
6. Indian Garden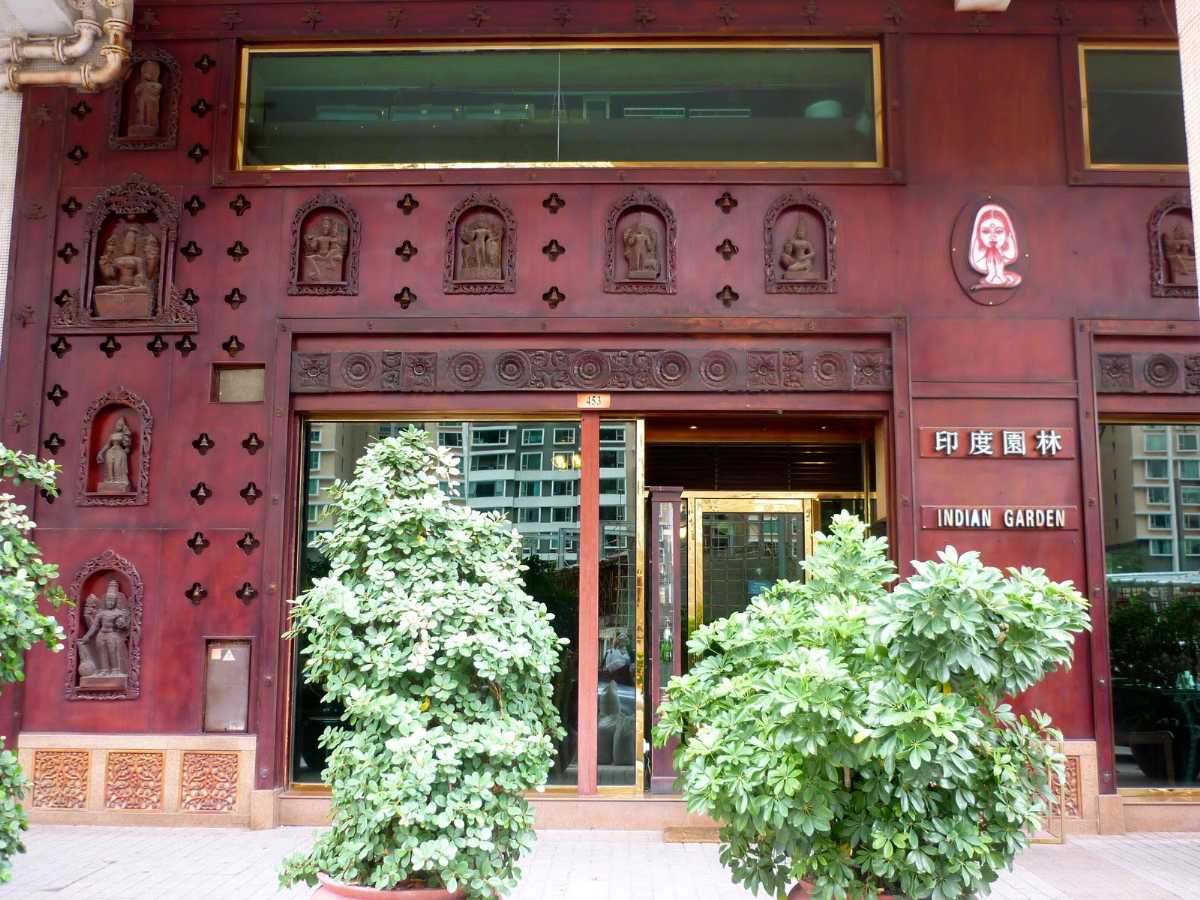 Located in a quiet corner of Macau's chaotic city, just at a walking distance from Taipa Central Park, lies the quaint looking Indian Garden restaurant. Adorned with beautiful statues and little intricate decorations, the antique interior of this Indian restaurant in Macao feels very homely and gives you traditional vibes. As you order your courses from its tailored menu, you can actually watch your dishes being prepared by expert chefs through the see-through kitchen.

Along with Indian cuisine, you can also find beloved recipes from Malaysian, Pakistani and Nepalese gourmet. Halal chicken can be obtained on demand along with pure vegan dishes. It is a perfect spot for an intimate lunch or a happening family dinner.
Location: Nova Taipa Garden., Block No. 27, Shop no. 18, Cheng Du Street

Timings: 9:00 am – 11:30 pm

Must try dishes: Mutton Biryani
7. Taste of India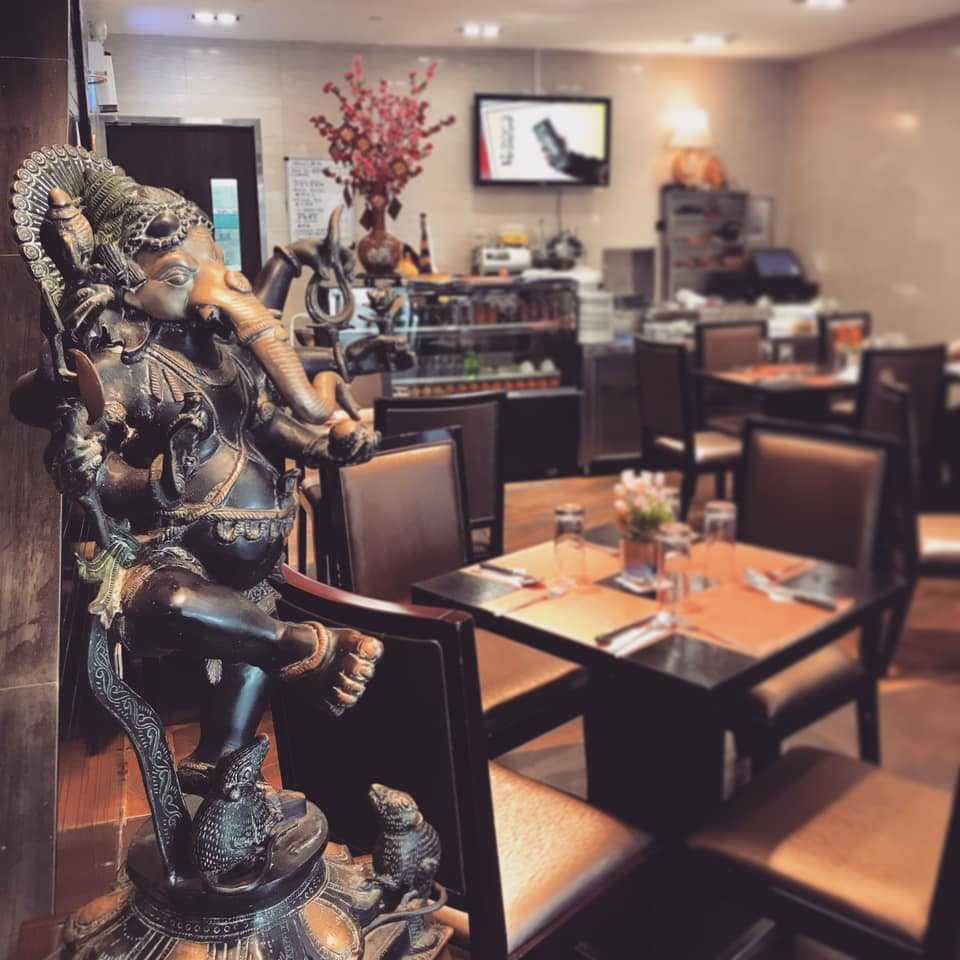 In the middle of Macau's bustling lanes lies the renowned Indian restaurant - Taste of India. With little black chandeliers illuminating its modern decor, you will be delighted by the homely ambience and friendly cadre of chefs bringing you the delectable tastes from North India.

Along with its main vegetarian and non-vegetarian cuisine, Taste of India also prepares Jain food sans garlic and onion. This Indian restaurant in Macau is also certified for serving authentic halal meat. The highlight of this eatery remains its eclectic menu of seafood which comprises of grilled prawns, fish roll and crab curry.
Location: Avenida Sir Anders Ljungstedt, Vista Magnifica Court

Timings: 12 Noon – 3:00 pm, 6:30 pm – 10:30 pm

Must try dishes: Portuguese Prawn and Okra Curry
8. The Himalayan House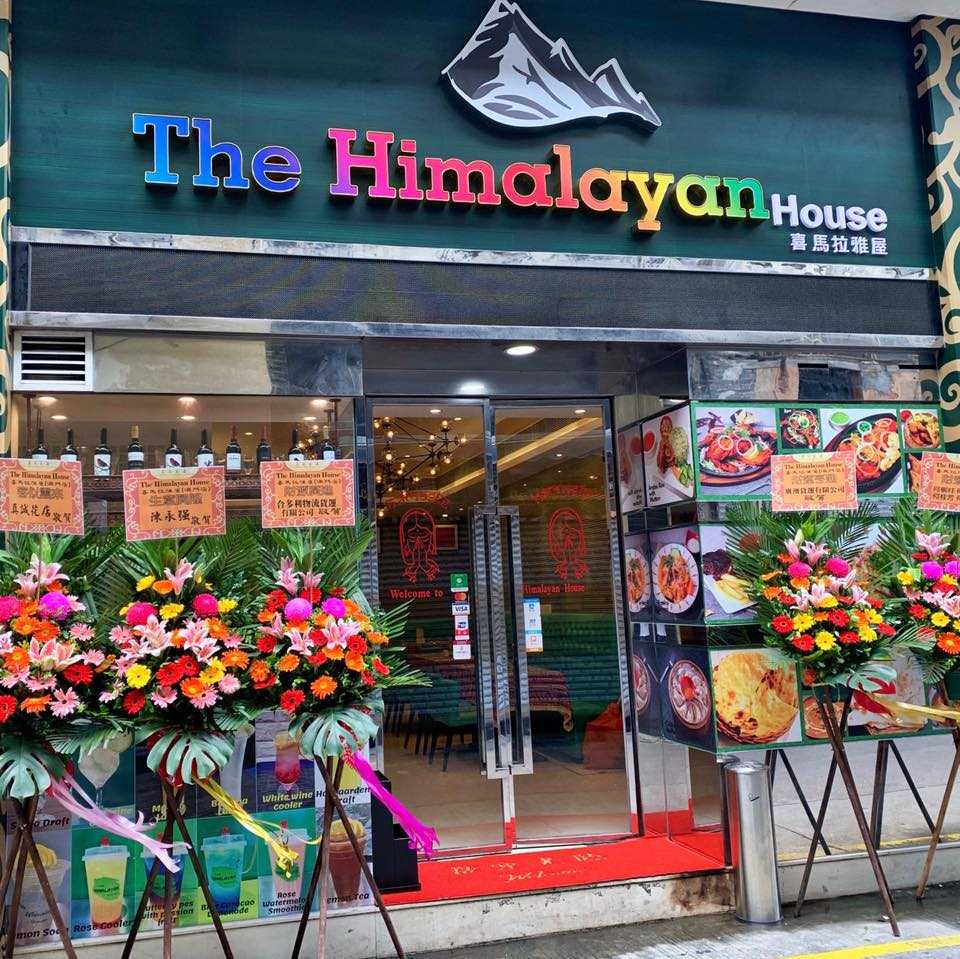 A small cosy joint in the busy Ching Ping lane of Macau is The Himalayan House. Bringing the fresh ingredients and traditional tastes of Himalayan regions, this restaurant presents appetizing recipes from cuisines of India and Nepal. With a modest interior and an attentive staff, the Tibetan and Chinese dishes are selectively prepared here.

The tempting aroma of luscious sauces sautéed with potatoes and other vegetables served alongside fluffy rice and Rotis. You can also dig into its House Salad or enjoy a plate of fried Momos. With a separate menu for refreshing coolers, shakes and cocktails, the food here is satisfying and affordable. It is perfect for a quick lunch or family dinner.
Location: 26 Ching Ping Lane Shop A, Jin Cheung Building

Timings: 12:00 pm – 12:30 am

Must try dishes: Kashmiri Biryani and Chicken Momo 
Everything from the aroma and presentation to the taste and ambience will make you reminisce about your favourite cafes back in India. So next time you plan a trip, you can count on these Indian restaurants in Macau to satisfy your craving for a traditional Indian meal. Bon appetite!