The official currency of Macau is the Macanese Pataca, often abbreviated to "MOP". Since it is pegged to the Hong Kong Dollar, HKD is also widely accepted within the country making it the semi-official currency in Macau.
The Pataca is pegged to the Hong Kong dollar at an official exchange rate of 1.03 MOP to every dollar. However, due to the marginal difference between the two, both are considered to be of the same value in practice and the Hong Kong Dollar is widely accepted in place of the Pataca for almost all transactions within Macau. The Chinese Yuan although not as common as the Hong Kong Dollar is also usually accepted at the larger hotels, casinos and upmarket restaurants but not at the smaller establishments.
Macanese Currency Code:
 MOP
Macau Currency Symbol:
 MOP$
Macau Pataca Coins:
10, 20 and 50 avos, and MOP$ 1, MOP$ 2, MOP$ 5 and MOP$ 10
Macanese Pataca Notes:
MOP$ 10, MOP$ 20, MOP$ 50, MOP$ 100, MOP$ 500 and MOP$ 1000
HK$1 = MOP$1.03
Issuing Bank:
Monetary Authority of Macau
Macau Currency Exchange Rate
The exchange rates of the Macau Pataca with some of the other popular currencies used in the region as of January 2020 are as follows:
| | |
| --- | --- |
| Foreign Currency | 1 MOP$ |
| Hong Kong Dollar (HKD) | 1.03 |
| US Dollar (USD) | 8.01  |
| British Pound (GBP) | 10.48 |
| Chinese Yuan (CNY) | 1.15 |
| Indian Rupee (INR) | 0.11 |
Macanese Pataca Coins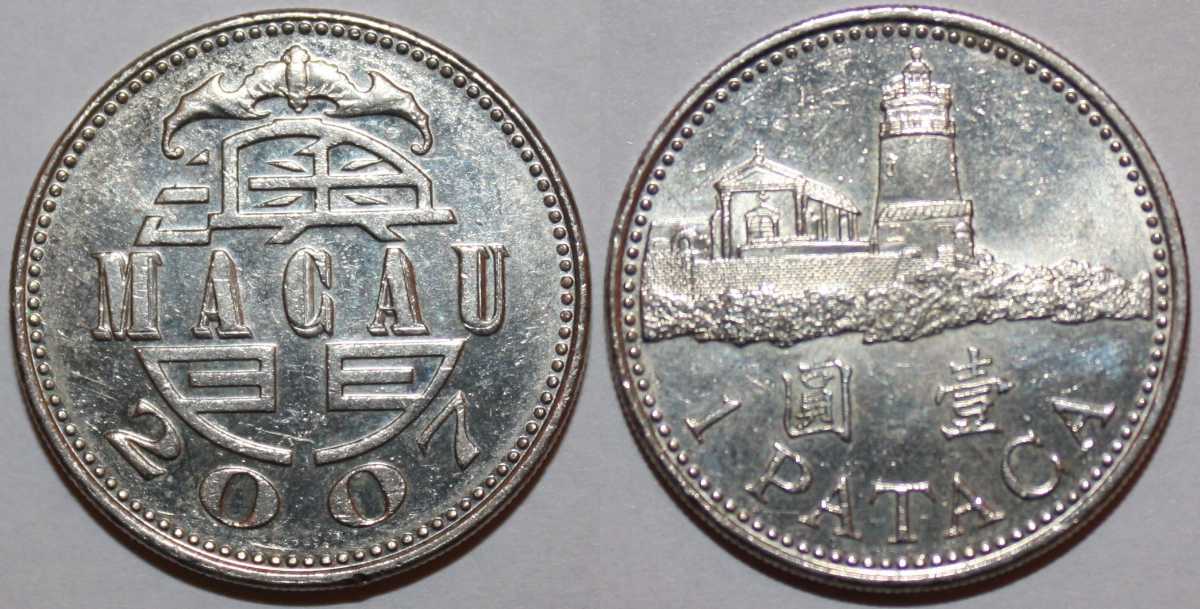 One Pataca (MOP) is divided into 100 Avos (Similar to Paisa in India) and is issued by the Money Authority of Macau in denominations of 10, 20 and 50 avos, and 1, 2, 5 and 10 patacas. The smaller denomination coins (avos) depict imagery that is strongly linked to China and Chinese traditions whereas the Pataca coins reflect a mix of both Macau's Eastern and Western influences and feature prominent Chinese and Portuguese landmarks across Macau.
Macau Pataca Notes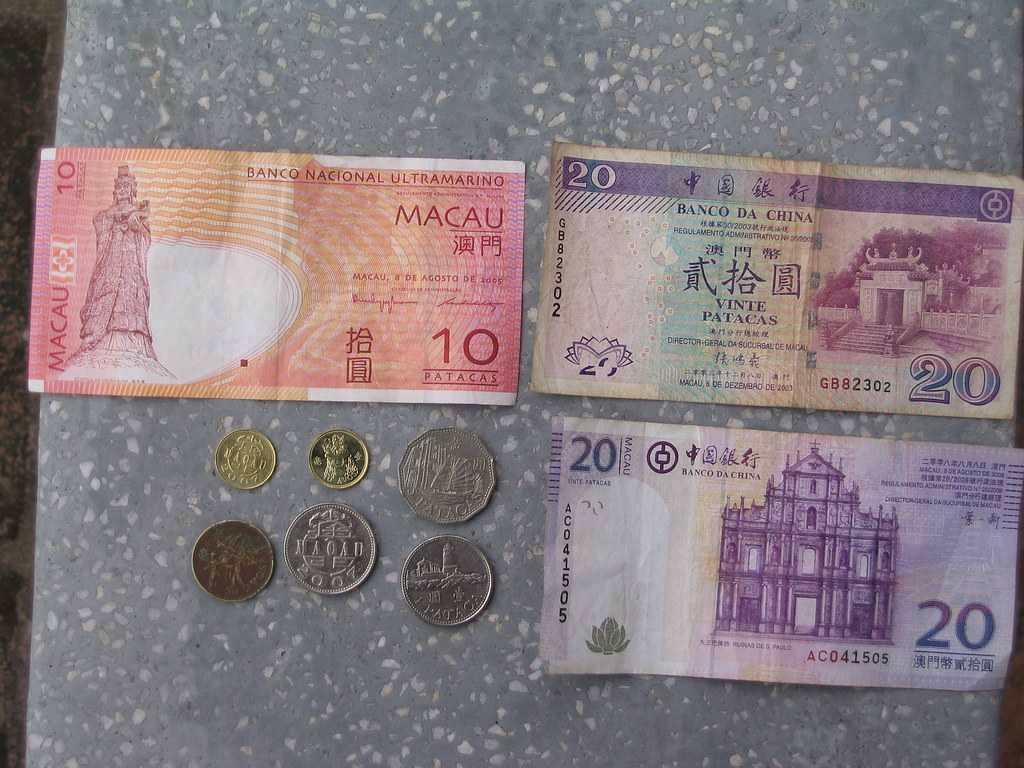 Owing to Macau's colonial past, Pataca banknotes are printed in both Chinese and Portuguese and are issued by the Banco Nacional Ultramarino and the Bank of China in denominations of 10, 20, 50, 100, 500 and 1000 MOP. Similar to the coins, the notes also reflect Macau's multicultural influences and depict popular landmarks in the region.
Currency Exchange Centres in Macau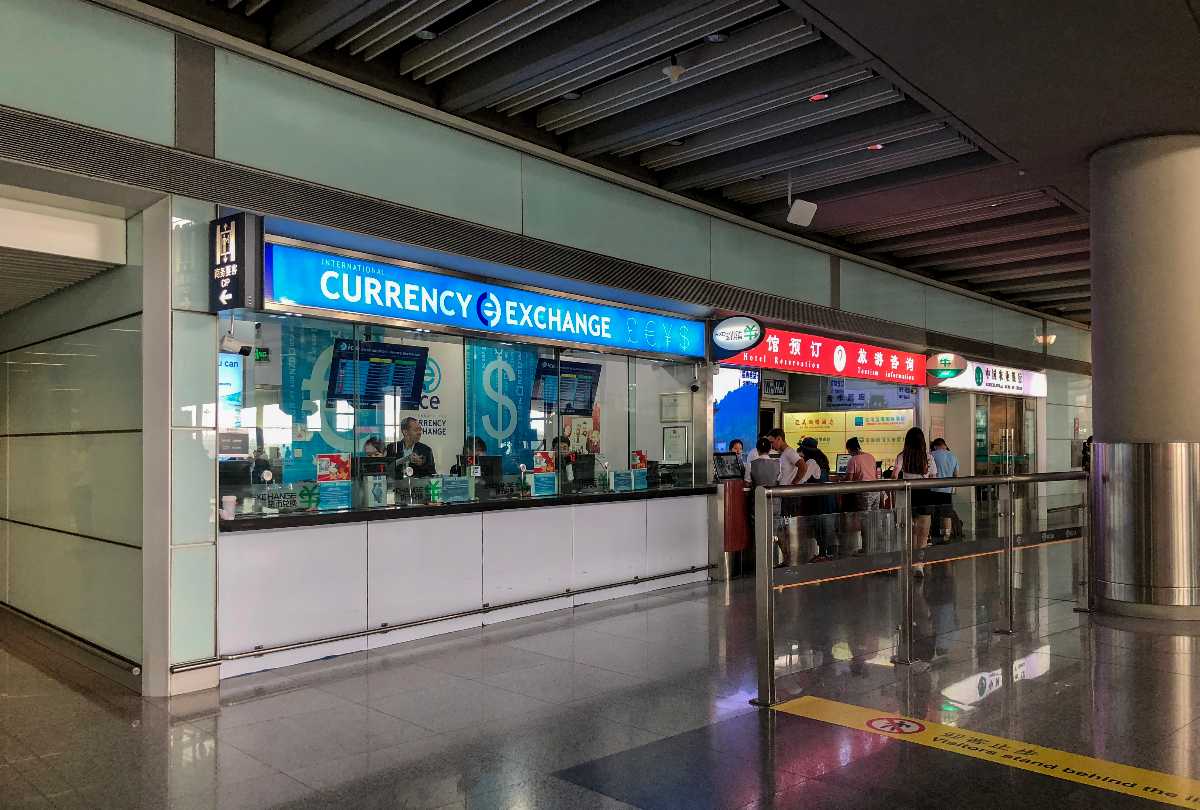 If you're on the lookout for currency exchange centres in Macau, apart from the 24-hour money exchange facility available at the Macau International Airport, currency can also be exchanged at ferry terminals, shopping malls, major hotels and tourist areas.
Just keep a lookout for the sign that reads
"Casa De Cambio"
, literally meaning
"Money Exchange Counter"
in Macau. Hotel Lisboa offers one of the best exchange rates while converting USD into HKD or MOP. 
Being the gambling capital of the world, one can also change their currency at any of the casinos here as well.
Few of the most reputable money changers here include 'Soi Cheong Money Changer' and 'P&W Casa de Cambio' (Parkway Exchange), both having over ten exchange counters located across the region.
On the Macau Peninsula side, you'll find the major currency exchange counters at the following places:
Airport and Ferry Terminal
Senado Square area
Hotel Lisboa and the surrounding area
Shopping street behind Holiday Inn Hotel
Although there are no private currency exchangers on Taipa side of Macau, you can exchange most major currencies at all casinos and hotels.
Money can also be exchanged at all the banks at Macau. However, they may charge a fee or commission apart from requiring you to carry your passport or ID for the purpose.
ATMs in Macau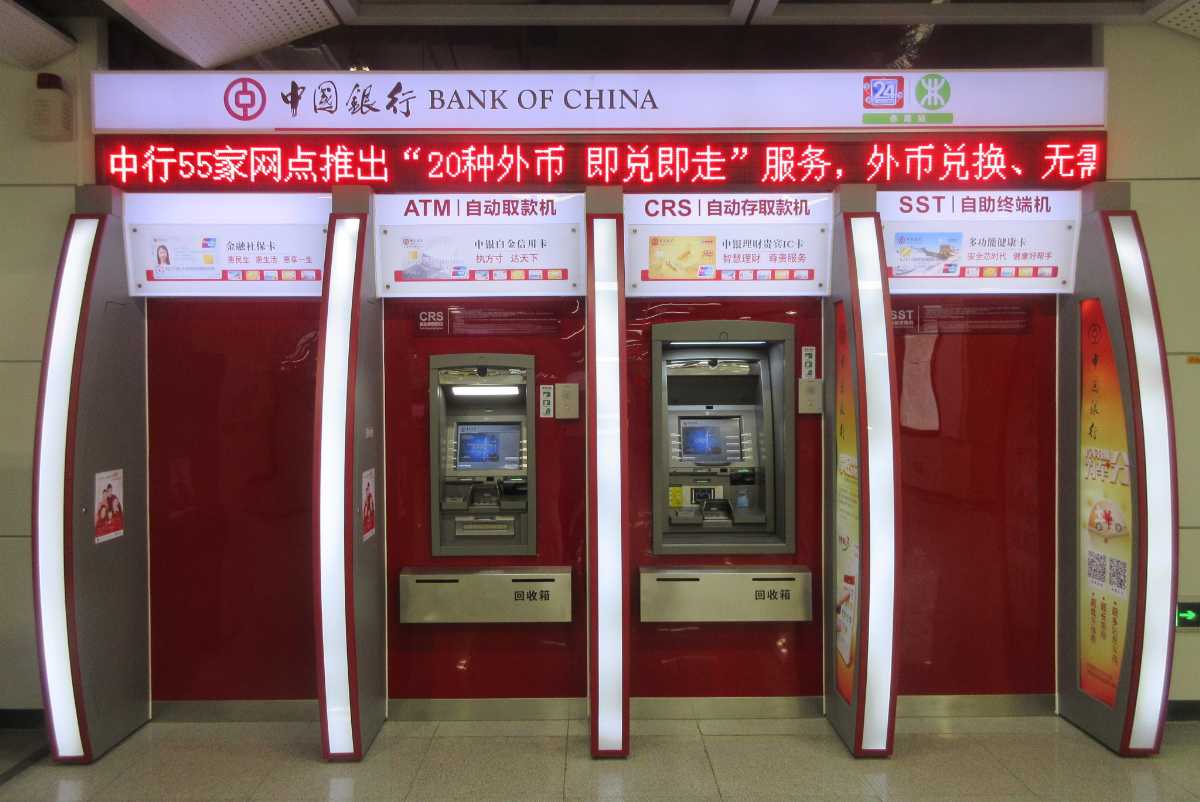 One can procure local Patacas or Hong Kong Dollars from the many ATMs in Macau that offer a choice between the two. Although most international cards such as Visa/Plus and Mastercard/Cirrus can be used for the same, it's always a good idea to check with your bank for any additional fees that may be levied for using your ATM card in a foreign country. China Unionpay bank cards are also widely accepted in ATMs across Macau.
Mainland Chinese payment methods, such as Alipay are also being accepted by some shops for payments. However, other online payment methods, such as Paypal are not yet available.
Credit Cards
Major credit cards including Visa and Mastercard are readily accepted at Macau's hotels, larger restaurants and casinos. Using your credit cards for payments also offers you the best currency exchange rates in Macau. However, do keep a lookout for any additional fees that may be levied by your bank for using your card in a foreign country.
Travellers Cheques 
Traveller's cheques are also accepted at the major hotels, banks, and currency exchange centres in Macau but can be subject to a fee.
Tipping Culture in Macau
Although tipping in Macau is not a common practice locally, a small tip is generally appreciated by bellhops and waiters from foreign tourists. However, do keep in mind that a 10% service charge is already included in the price of most goods.
While visiting casinos, tipping is not necessary owing to the large number of visitors and given the fact that the dealer usually gets to keep 10 to 15% of the winnings. Nevertheless, small tips now and then are generally appreciated, depending on their helpfulness and quality of service. Same applies to the waiters and bar staff as well.
Daily Cost of Travel in Macau
Daily expenses in Macau will obviously be dependent on the kind of traveller you are, your spending habits and your taste for the finer things in life and can range anywhere between under 1000 MOP per day for the budget traveller to above 2000 MOP if you're the one who likes to splurge. The breakdown of the same is as follows:

Less than MOP$ 1000
For the budget traveller, a single dorm bed will cost between 100-200 MOP while a double room in a budget hotel will set you back anywhere between 500-800 MOP. Provided you stick to the local Macanese cuisine and street food during your trip to Macau an average meal will cost you around 30-80 MOP. Opting for buses over taxis will help you save considerably with the average per head ticket prices ranging between 10-20 MOP. Provided you limit yourself to events or attractions having free entry, you will be able to save considerably on entertainment costs as well.

Between MOP$ 1000–2000
If you have deeper pockets, choosing a midrange hotel or casino hotels will cost you around 1100 MOP clubbed along with a midweek deal and a Macanese or Portuguese meal at a decent restaurant for 250 MOP. If you opt for Taxis for commuting around the region, typical fares range between 50-150 MOP and tickets for live music or events will cost you roughly 130 MOP per head.

More than MOP$ 2000
The sky's the limit if you're in the mood to splurge while in Macau with luxury casino hotels costing you anywhere in the range of 2000-5000 MOP. Indulge yourself at Michelin-star restaurants with a set dinner costing you around 1500 MOP and extravagant casino shows for as high as 600 MOP per ticket. 
Do note that your flight charges and the money you'll be spending at the world-famous casinos here will be in addition to all the above.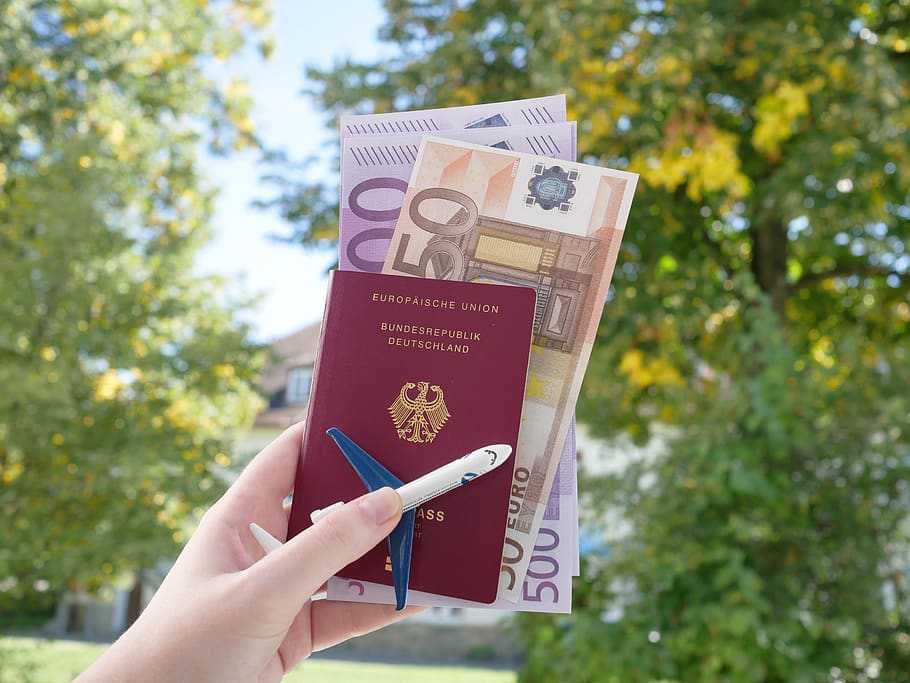 Tips for Currency Exchange in Macau
The Macau Pataca can be a difficult currency to get a hold of outside Macau. Even in Hong Kong, only a handful of currency exchanges near the ferry terminals carry the same. So, it's always better to exchange your domestic currency into Hong Kong Dollars first which is far more easily available and then convert them to Patacas if needed after your arrival at Macau.
Most of the ferries, casinos and larger hotels in Macau are priced at HKD, to begin with, and even restaurants, supermarkets, public transport and most forms of entertainment and other general services will happily accept HKD in place of Patacas at the specified 1:1 payment rate.   
The larger HKD 500 or 1000 notes may not be accepted at smaller shops or by local merchants and cases where the HKD 10 coins and coins with the portrait of Queen Elizabeth II not being accepted are common.
In the case where you use larger HKD notes for transactions in Macau, expect to receive change in either HKD, MOP or a combination of both currencies depending on the type of change the vendor has at the time.
Although dollars and patacas may be used interchangeably almost everywhere, there are two main exceptions. Transactions made at government offices may only be made in patacas, and most casinos will only accept Hong Kong dollars.
Chinese yuan (CNY) are also accepted in some businesses, often at a poor exchange rate, but they can easily be changed to patacas at bureaux de change and banks.

Visa and MasterCard credit cards are widely accepted in major restaurants, stores and the ferry terminal but some merchants may require a minimum purchase amount, usually $100.

Be sure to convert any MOP leftover back to HKD or your home currency before leaving Macau as MOP is not accepted by currency exchanges anywhere else, not even in Hong Kong.
Whether you're visiting Macau to hit its mega-casinos or to explore its rich multi-cultural history, having a basic idea about the currency of Macau is an absolute must to gain the upper hand before laying it all out at the gambling capital of the world.