Much like the city itself, the food of Macau is a unique mix of the 'East meets West; culture; and the multitude of restaurants that are found in Macau beautifully reflect this eating scene in the city. Most of the restaurants in Macau have a complicated yet amazing dichotomy of the city's deep ancient Chinese roots and European influence of the modern age. In fact, Macau is one place where you will find restaurants serving authentic Portuguese food right next to places that have earned Michelin stars for their Chinese food.
Here are the top 10 restaurants in Macau:
1. Urban Kitchen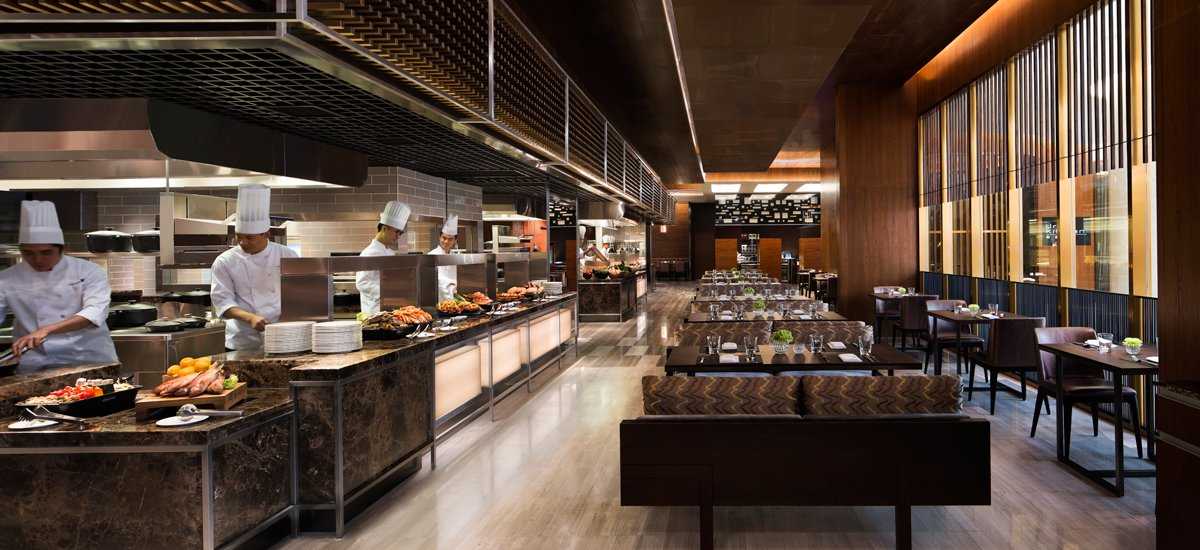 Serving authentic and sophisticated cuisine all day round, Urban Kitchen is one of the best places to dine at while in Macau. The restaurant offers an all-day buffet dining experience, where guests get to taste regional as well as international cuisines amidst sophisticated settings, a classy ambience, and some really amazing service. The buffet area is divided into six different food zones, with each section placed under a specialized and talented chef. From a seafood bar to desserts and soft-serve ice cream stations, and cuisines from Macau, Beijing and Sichuan, Japan and Korea, Portugal and Tuscany, you will find it all at Urban Kitchen.
Location: JW Marriott Hotel, MO Galaxy Macau, Estrada da Baía da Nossa Senhora da Esperança s, Av. de Cotai
Timings: 07:00 AM to 10:30 AM, 12:00 PM to 02:30 PM and 06:00 PM to 10:30 PM on all days
Average cost: MOP 675
2. Lotus Palace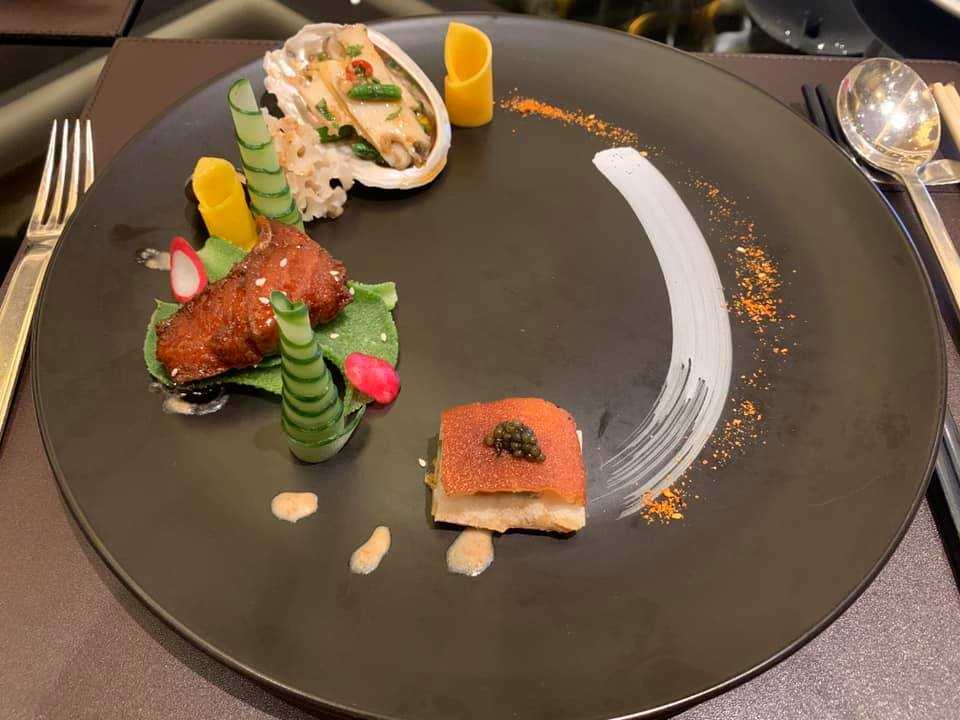 The Lotus Palace is a Chinese restaurant located at The Parisian, which is well known for its Cantonese cuisine that is served with some rather surprising and innovative elements. The dining space is rather elegant and is beautifully done, with great attention to detail, such as dark framed glass panels and decorations with gold flakes. Though modern and smart, this is one of the restaurants in Macau that has managed to hold strong to its traditional roots as well; and selections here range from fresh seafood to signature dim sums, dishes from provincial China to spicy hot pot; as well as pan-Asian and Cantonese classic favourites. Signature dishes here include deep-fried black pepper wagyu beef puffs and fried prawns with creamy pumpkin sauce.
Location: Shop 3316, 3/F, The Parisian Macao, Estrada do Istmo, Lote 3, Cotai Strip
Timings: 11:00 AM to 03:00 PM and 06:00 PM to 11:00 PM on all days
Average cost: MOP 148+ Per Person
3. Yamazato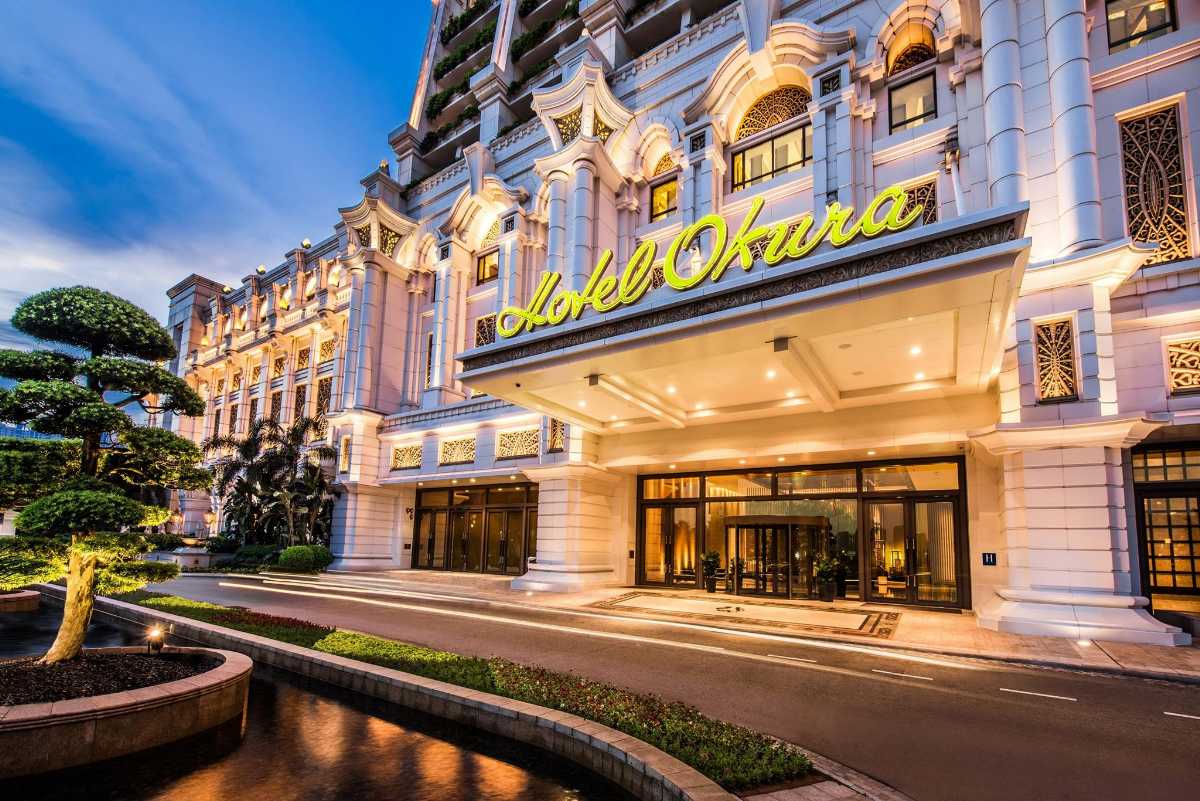 If fine Japanese dining is on your mind for the night, then look no further than Yamazato, as this is one of the best restaurants in Macau to enjoy authentic Japanese food. Located at the Hotel Okura, the restaurant has a zen atmosphere to it, complete with wooden ceilings and minimal Japanese designs. The location of the restaurant on the 28th floor offers some awe-striking views of the city, as you enjoy their kaiseki meals, which are basically multi-course meals which have been prepared using seasonal ingredients and are made using a variety of cooking techniques. Must-try dishes include the Oita bungo beef sukini and the rice bowl with sea urchin and salmon roe.

Location: 28/F, Hotel Okura Macau, Avenida Marginal Flor de Lotus, COTAI
Timings: Noon to 03:00 PM and 05:30 PM to 10:00 PM from Tuesdays to Sundays; Mondays closed
Average cost: MOP 600 for the pre-set lunch menu
4. The Ritz Carlton Café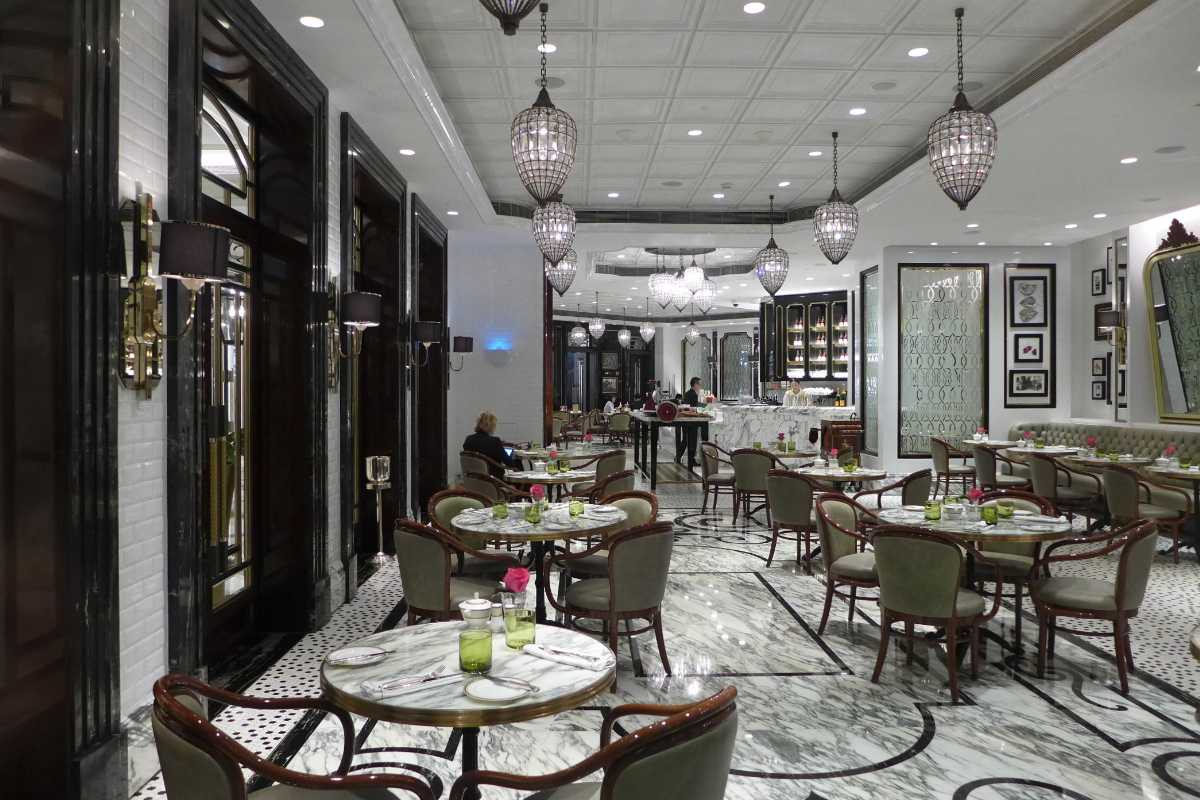 Perfect for special dinners as well as romantic dates, the Ritz Carlton Café lets you experience the classic café culture which is so characteristic of France. The simple yet charming décor and the traditional flavorful food take the central light at the café, and the intimate table set up for groups of two and four only adds to the charm of eating here as you enjoy their signature Ritz Carlton desserts. Must-try dishes here include Sea Bass with Seafood Riso, and beef tartare with artisanal beers & crisp wine.
Location: The Ritz-Carlton Macau, Estrada da Baia de Nossa Senhora da Esperanca
Timings: 11:30 AM to 10:30 PM on all days
Average cost: MOP 400 - MOP 500
5. Terrazza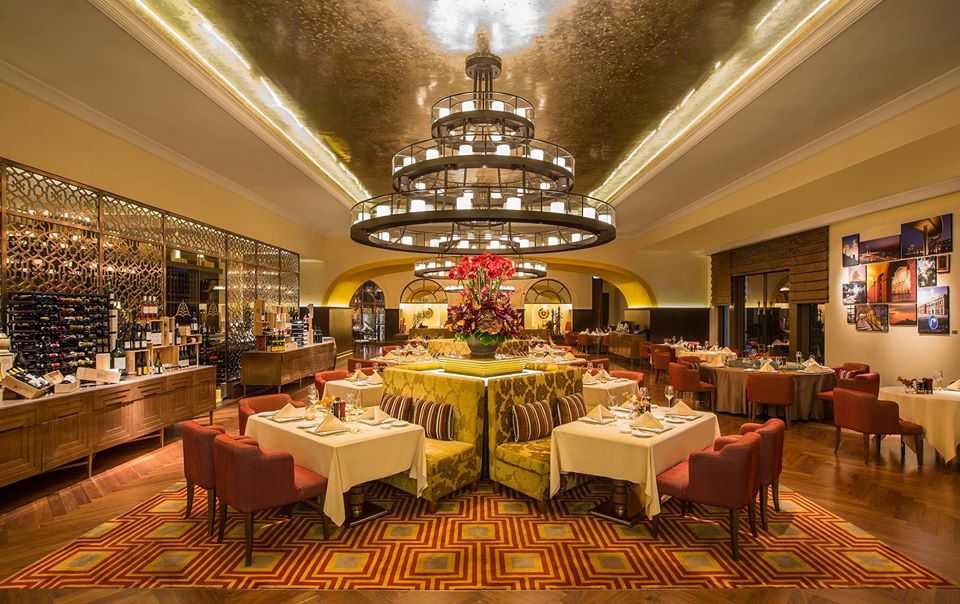 The Terrazza Italian Restaurant in Galaxy Macau has had the honour of being listed in the prestigious Michelin Guide and Ospitalita Italiana and is a feast for all those who love to experiment with their Italian food. The breathtaking views of Cotai that the place offers only accentuates the overall experience of dining here, as does the wine cellar of the restaurant. Popular items on the menu that you should look out for include Tuscan delight with the Paccheri Pasta and Carabinero Prawns, Country Style Suckling Pig and Eggplant Parmigiana.
Location: COTAI, 2F, 201, Galaxy Macau, Estrada da Baia de Nossa Senhora da Esperanca, Macao
Timings: 06:00 PM to 11:00 PM on all days of the week
Average cost: MOP 480
6. Clube Militar de Macau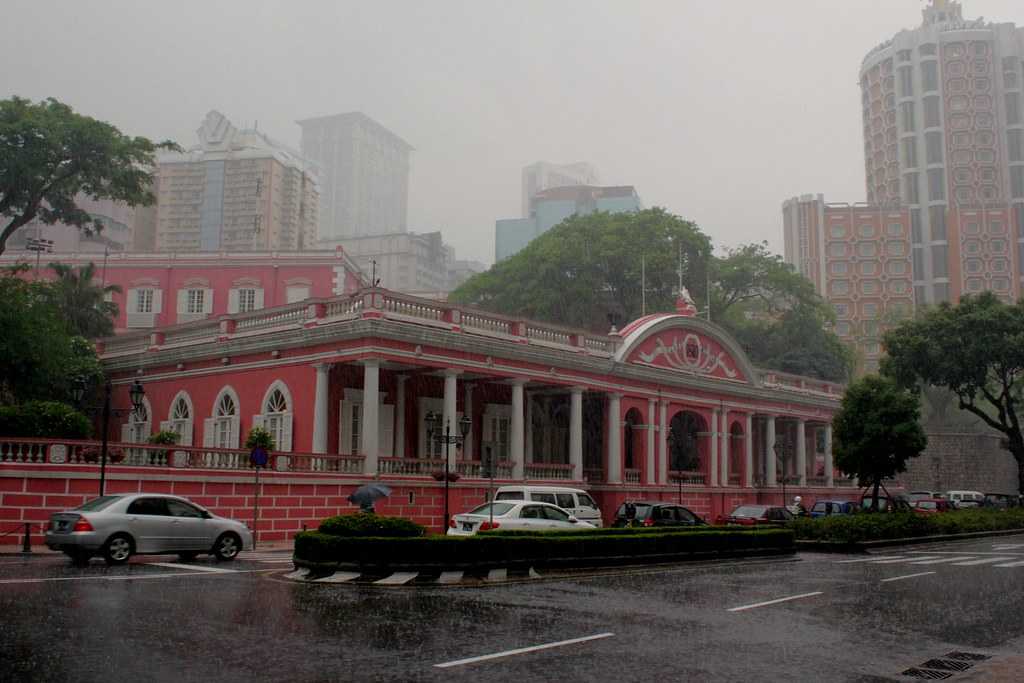 Not only is the Clube Militar de Macau one of the most iconic buildings of Macau, but it also is home to one of the finest restaurants in Macau by the same name. The 150-year-old majestic building is located right behind Grand Lisboa, and its flamingo pink colonial structure never fails to catch one's attention. On the menu, you will find some signature Portuguese classics, including Portuguese duck rice, sautéed clams Portuguese-style and codfish croquettes with black eye bean salad; which are complemented by a variety of wines and cheeses. Their extensive lunch buffet is one of the best deals in town, so make sure you don't miss that out.
Location: 975, Avenida da Praia Grande
Timings:
01:30 PM to 03:15 PM and 07:00 PM to 11:00 PM from Mondays to Fridays
Noon to 03:15 PM and 07:00 PM to 11:00 PM on Saturdays and Sundays
Average cost: MOP 200 - MOP 500
7. Grill 58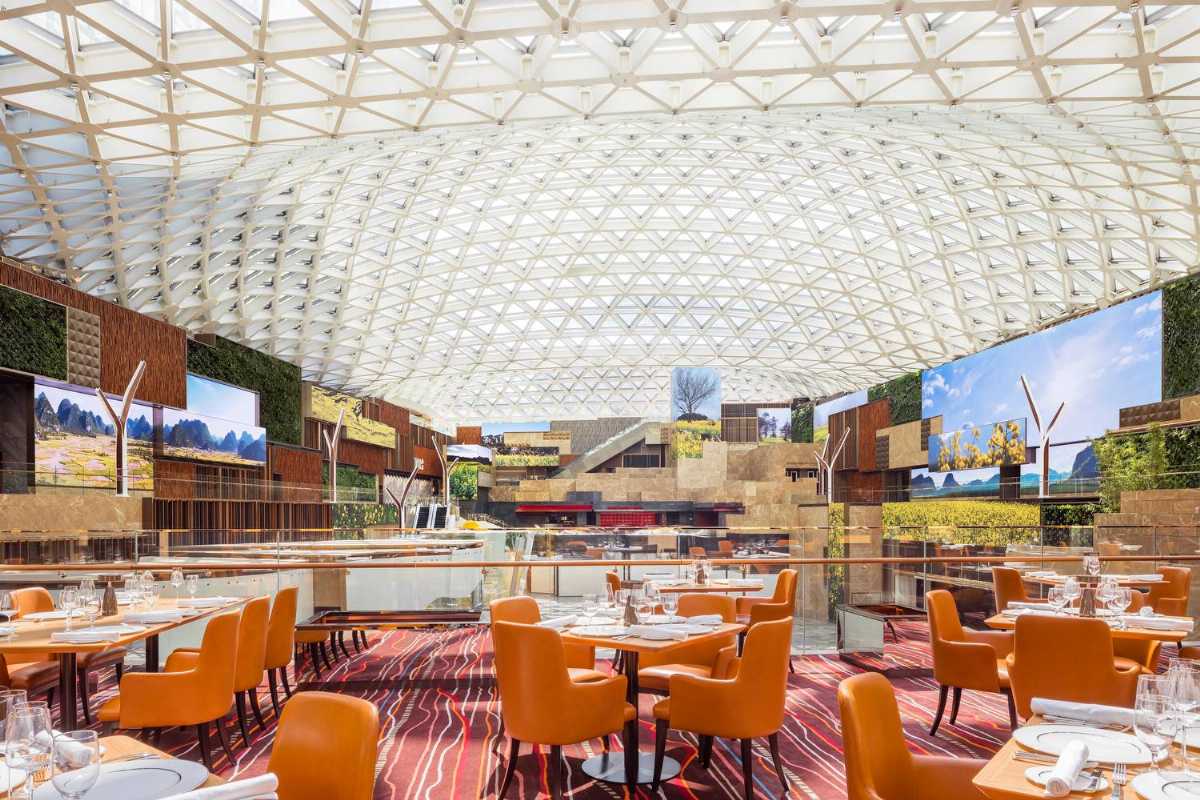 Grill 58 is an open-air restaurant in Cotai, where the renowned Italian Argentine chef Mauro Colagreco is weaving magic with his work. The chef himself has handcrafted the menu; and offers meat which has been sourced from the United States, France, Australia, and Japan, along with seafood inspired by the Mediterranean. All menu items use only local, high-quality products, and the restaurant also boasts of being home to a Himalayan salt meat-ageing room, an extensive 4,000-bottle wine cellar, a teppanyaki counter as well as two private teppanyaki rooms. Must-try items on the menu include tomato and peach carpaccio; cuttlefish stewed with codfish tripe, basil pesto and fresh green peas and the dry-aged Australian OP rib.
Location: Grill 58, Mezzanine, MGM Cotai, Avenida da Nave Desportiva, Cotai
Timings: 11:00 AM to 03:00 PM and 06:00 PM to 11:00 PM from Wednesdays to Mondays, Tuesdays closed
Average cost: MOP 30 - MOP 90
8. Dragon Portuguese Cuisine
One of the best restaurants in Macau that serves authentic Portuguese cuisine, Dragon Portuguese Cuisine is one place that you definitely should not miss out on when in the city. A large number of food aficionados and curious guests are visiting the restaurant each day in large numbers to enjoy their seafood as well as meat. The Portuguese-style Baked Duck Rice is their signature dish, recommended by tourists and locals alike; while the Dragon's Homemade Curry Carb, Portuguese seafood rice, Fried Vegetables with Bacalhau and Grill Sardines and Brazilian Cheese Chicken are also delectable items on the menu.
Location: No.40 Rua da Felicidade
Timings: 12 noon to 03:00 PM and 06:00 PM to 11:00 PM from Mondays to Sundays
Average cost: MOP 200 – MOP 300
9. Macau Tromba Rija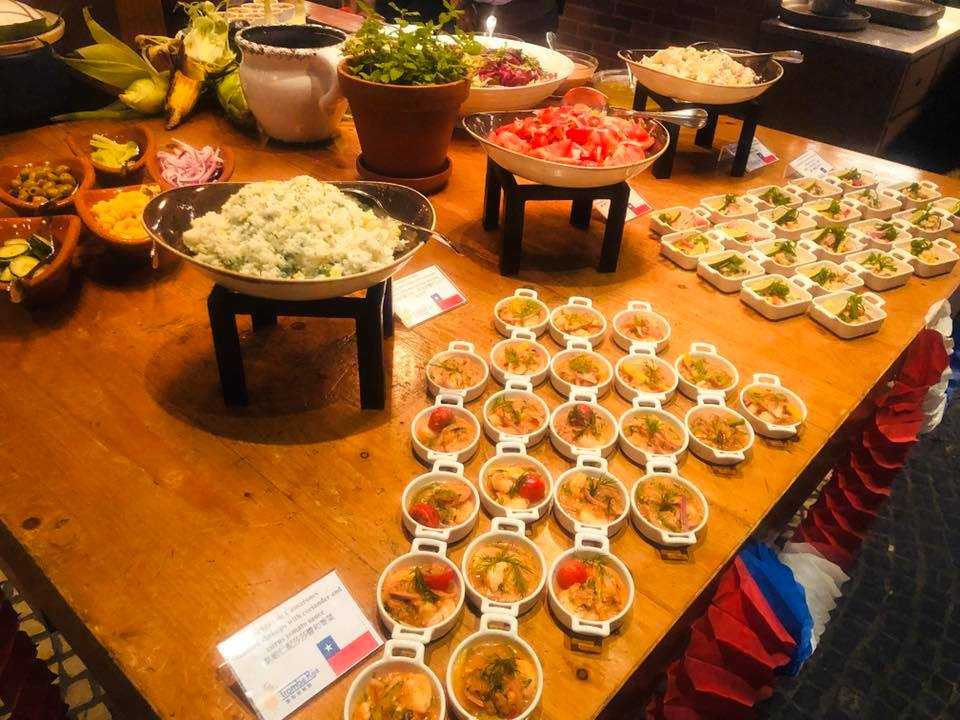 Run by Elisabête and Fernando Real, the Macau Tromba Rija is a formal restaurant that is renowned all around the globe for its spectacular cuisine; though the buffet is indisputably the best dining experience here. This is one of the rustic restaurants in Macau that have been designed in a simple, family-style manner, thus exuding warmth and comfort in all of its settings, which pairs very well with the local Macanese cuisine that is served here. Apart from that, you will also be served with cold cuts, sausages and cheese dishes; and the desserts here are honestly to die for.
Location: 17-97 Praca do Lago Sai Van
Timings: 12 noon to 11:00 PM from Mondays to Sundays
Average cost: MOP 150 - MOP 200
10. Mian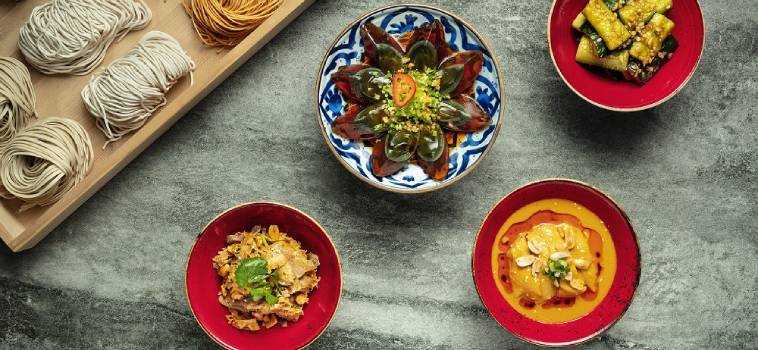 With noodles as its speciality, Mian is a relaxed place where people meet to unwind as they enjoy some of the finest noodles, dumplings and more, along with green, yellow and Sichuan chilli sauce and some gorgeous homemade crispy garlic chilli. Everything that you will see on the menu, right from their homemade noodles to soup bases is made using signature ingredients and recipes, and this extra bit of effort does not fail to leave its mark. Enjoy in the dimly lit romantic atmosphere as you sip on their traditional beverages, ranging from Hong Kong-style milk tea to freshly squeezed juices. Do not miss out on their Barbecued Iberico Pork and Ramen, Grilled Eel Kamameshi and Prawn and Seafood Hokkaido Miso Soup Ramen when at the restaurant.
Location: MO Mian, Level 1 Studio City, Estr. do Istmo
Timings: 11:00 AM to 11:00 PM on all days of the week
Average cost: MOP$ 175
For a place like Macau, which is such a fantastic confluence of different cultures and customs, trying out the different foods here is one of the best ways to enjoy its wonderful culture from a close distance. So when in Macau, make sure that you don't overlook the food aspect and try out as many of these fantastic restaurants in Macau!