With the onset of monsoon, typically in June, Thailand experiences more torrential rainfalls in July. Both northern and southern Thailand lies in a similar temperature range of 24 to 33 oC. It is windy throughout the country with heavy downpour and splashes of sunshine in some regions.


Weather in Thailand in July
Surprisingly, even when the whole country is experiencing high precipitation, the southeastern and northeastern parts of the country still see a lot of sunshine. Not that there's no rain, but it is scarce, making it the best destination to explore in July weather-wise. It is ideal for heading to the drier Gulf coasts like Hua Hin, Koh Samui instead of Andaman Sea islands like Phuket and Koh Chang as the latter destinations are wet. Seas are rough with the onset of monsoon and resorts and guesthouses are mostly shut-down and ferry frequencies reduced. Welcome to the low season in Thailand!


Best places to visit in Thailand in July

1. Hua Hin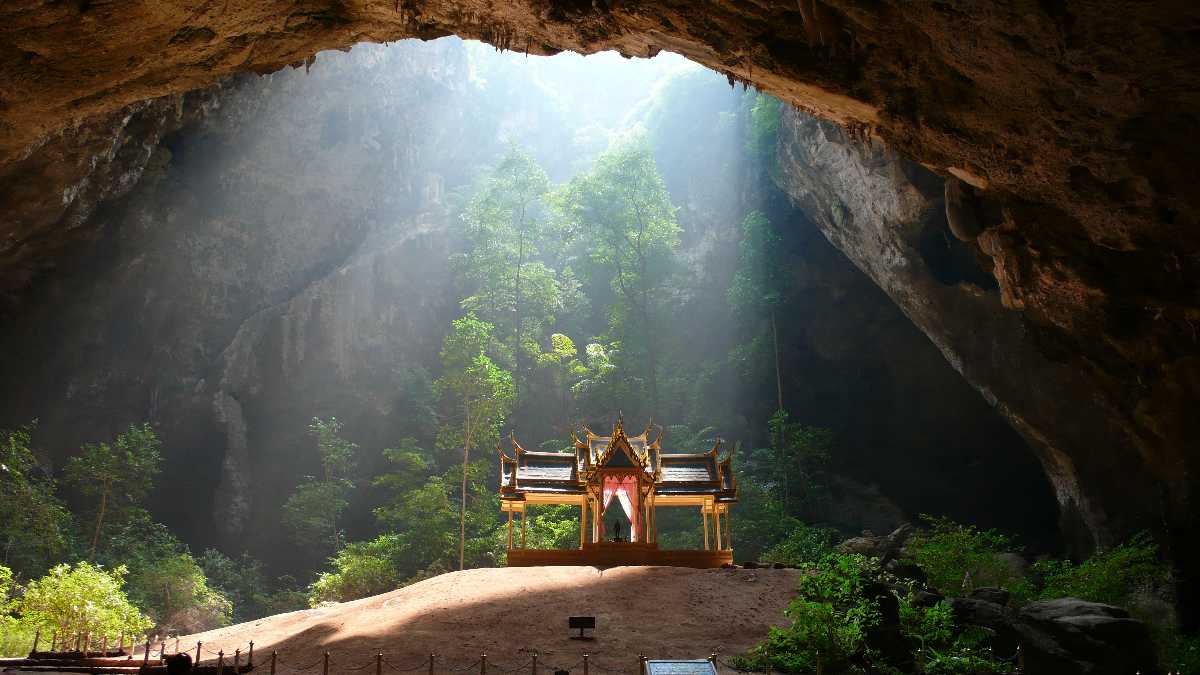 Located in the Gulf of Thailand, Hua Hin is drier than other parts of Thailand with pleasant weather and occasional night showers. Popular among Thais as a romantic getaway, the city boasts a myriad of seaside houses, a couple of classic summer houses, shopping and sightseeing villages, and many more. For all those adventure freaks, Phraya Nakhon Cave would be the perfect place to explore as it is located in a hard- to- reach site, and only an ardent traveller would succeed. The city doesn't disappoint shopaholics with plenty of places like Cicada market, Hua Hin Night Market and the modern theme-based shopping complexes like Plearn Wan Shopping Village and The Venezia Hua Hin. You can head to the Black Mountain Water Park for a fun-filled day or Khao Takiab (also known as Monkey Mountain) to get breathtaking views of Hua Hin. Maruekhathaiyawan Palace, a seaside summer palace and Santorini Park Cha-Am, a recreated Greek island theme park are places worth visiting during your stay at Hua Hin.
2. Koh Samui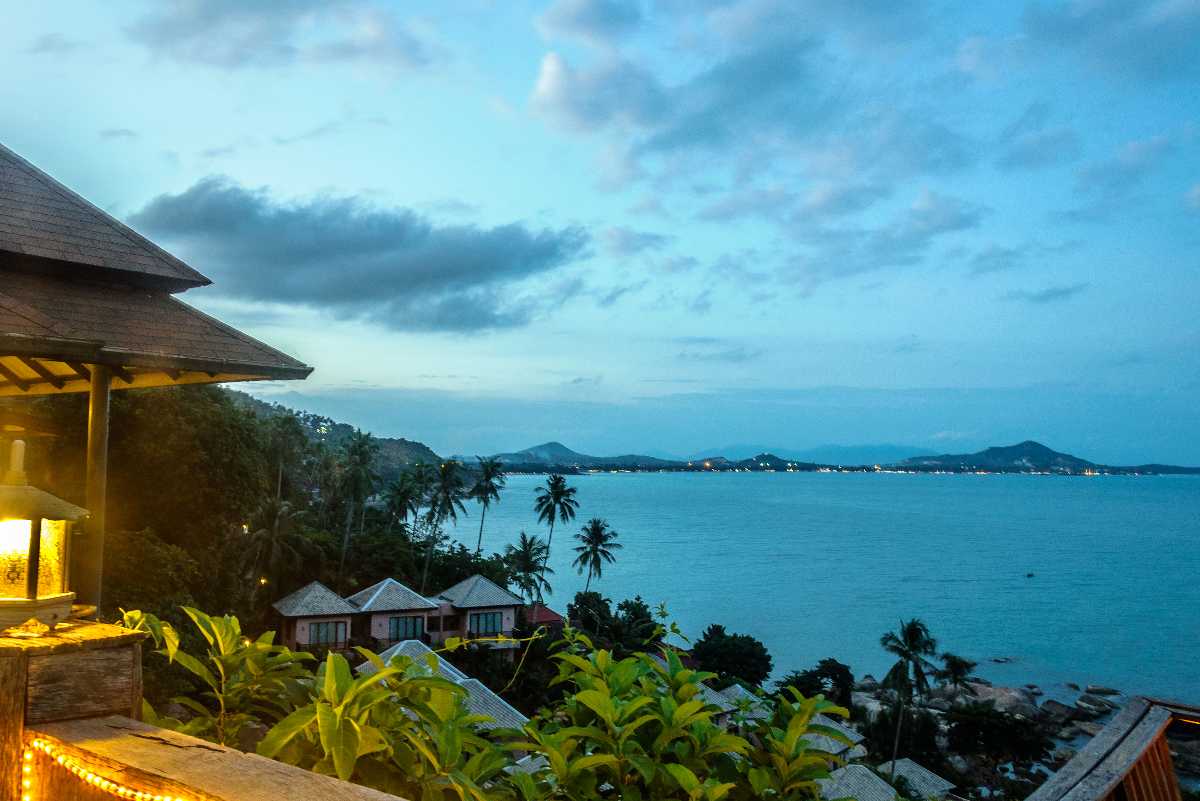 Koh Samui has something to offer for every type of traveller and is one of the most popular beach destinations in the country. In July, the temperature in Samui ranges from 25 to 35 deg. Celsius with the sun still shining for long hours and short bursts of rain in the afternoon. You can choose from a varied range of water activities like snorkelling and scuba diving, sea kayaking, kitesurfing, swimming and many more. One can take a day trip to the pristine archipelago Angthong National Marine Park or trek to the picturesque Namuang Waterfall for enjoying the scenic beauty of the island, or visit religious places like Big Buddha and Wat Plai Laem. Adventure lovers can try paragliding and zipline at some of the famous beaches of the island. If interested, watching the Ladyboy Cabaret shows near Chaweng beach would be an excellent option for a fun-filled evening!



3. Kanchanaburi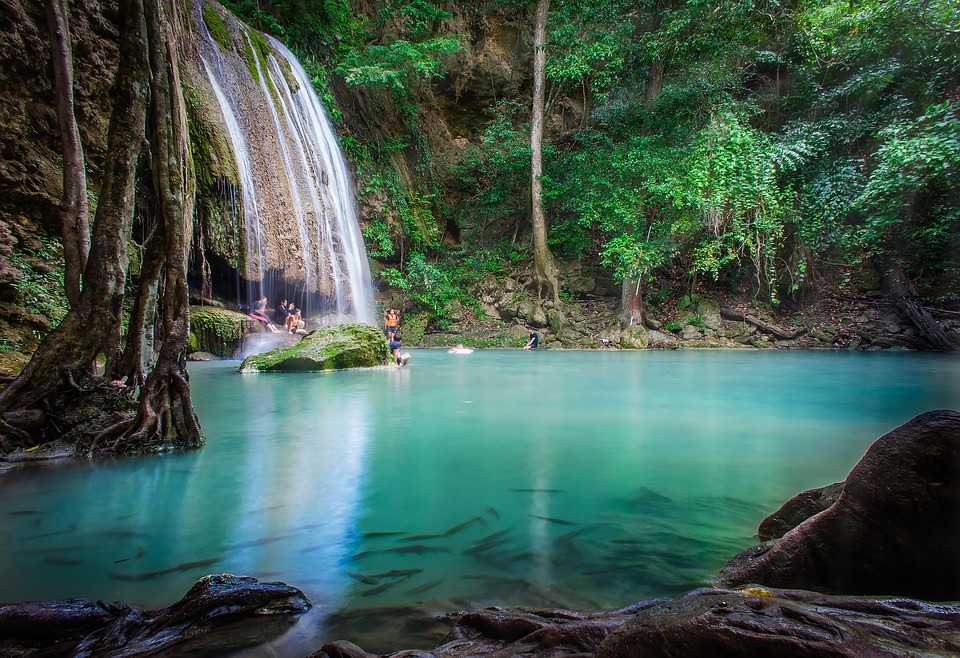 Located at a short distance from the hustling Bangkok, Kanchanaburi is a hub of fabulous waterfalls, national parks and charming landscapes that attracts foreigners and local nationals alike. With the onset of monsoon, the waterfalls gush with water, and flora and fauna thrive, making it the best time to visit this place for people who don't mind the rain. The city is also renowned for its many war memorials and museums of World War II era. Erawan National Park with splendid waterfalls and caves, the mysterious Sai Yok National park, the secluded Huai Mae Khamin waterfall are worth visiting during this season. For those interested in the country's history and sneak peek into the WWII days, head to Death Railway Bridge, Death Railway Museum, Hellfire Pass Memorial Museum, Chung-Kai War Cemetery amongst many others.



4. Koh Tao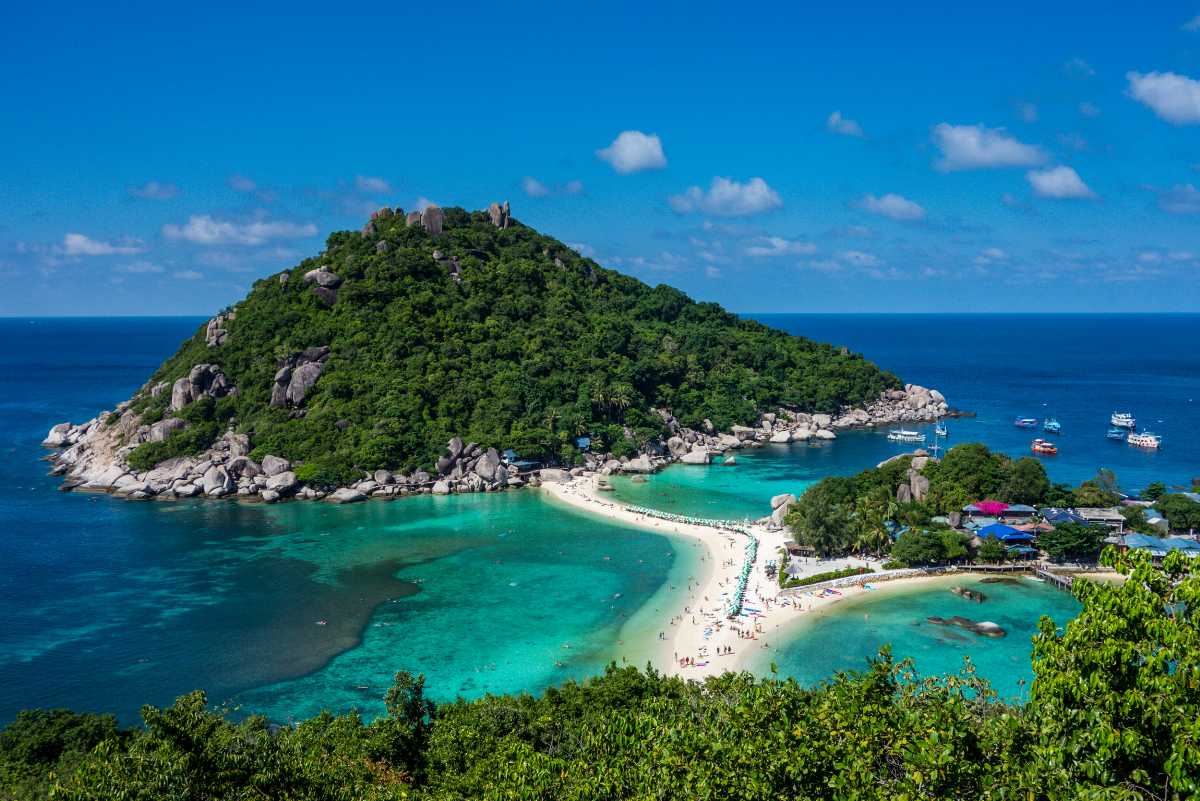 A small yet charming island of the country typically has a hot and wet day in July and remains mostly sunny. This island is one of the best scuba diving destinations of Thailand with several splendid beaches, viewpoints, excellent bars and many other activities for all. Entry is only through waterways as the island doesn't have an airport of its own. You can choose to relax on any of the numerous white sand beaches on the island with clear turquoise waters. Have fun with snorkelling, scuba diving and kayaking trips. Hike the hills to get to incredible viewpoints like John Suwan Viewpoint, Mango Viewpoint, Love Koh Tao Viewpoint, to get spectacular views of the nearby islands and Koh Tao as well.


Events in Thailand in July


1. Pattaya Marathon

This annual event, also known as King's Cup Marathon, is a large-scale event and is held in July every year in Pattaya, Chonburi Province. Athletes from all over the globe participate in this event which has full, half and quarter marathons.

2. Cape Panwa Hotel Phuket Raceweek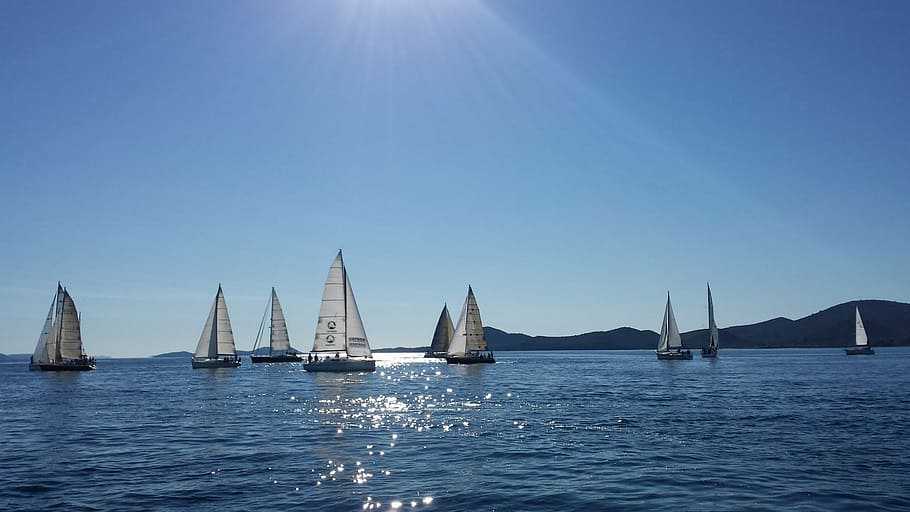 This 4-day event is one of Asia's most exciting world-class yacht-races held in Phuket. Apart from the racing, there will be eerie beachside parties at the 5-star Cape Panwa Hotel.


3. Rambutan Fair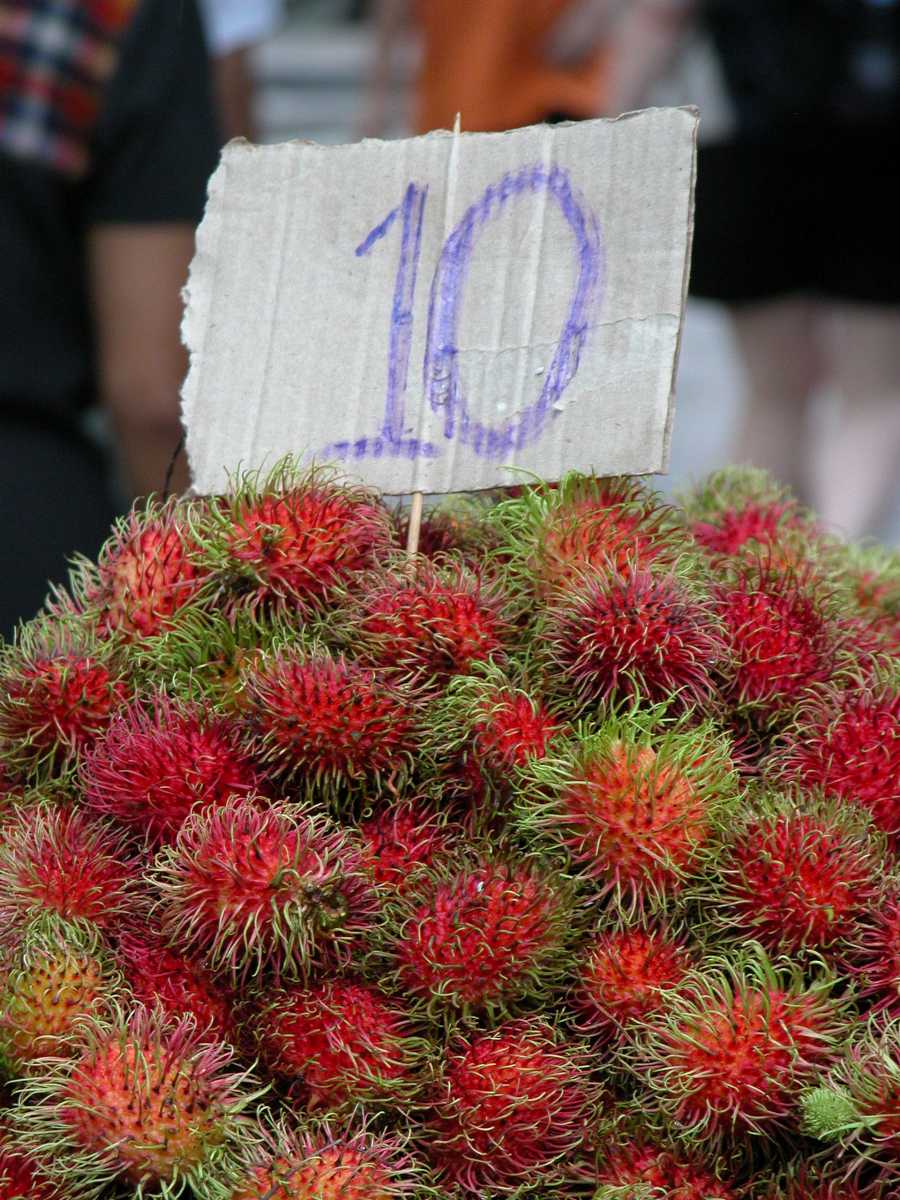 Thailand is the largest producer of Rambutan fruit in the world (55.5%), and the first Rambutan tree of the country was planted in 1926 in Surat Thani. This annual fair is held in the Surat Thani, the major cultivation centre of this tree, to celebrate this delicious fruit. The main highlights of this fair are floats decorated with rambutan and other tropical fruits, trained monkeys which harvest coconuts and exhibits of a variety of local products.



Festivals to Attend in Thailand in July

1. Asanha Bucha Day

Considered one of the holiest days in Buddhism, this day commemorates Buddha's first sermon in which he explained the religion's four noble truths to five of his disciples. It is celebrated on the full moon day of the eighth lunar month (month of Ashada) with ceremonies (puja) held at large temples. A significant number of monks gather to be ordained, which is followed by peaceful candle-lit processions in different parts of the country. People donated food and candles to local temples.

2. Wan Khao Phansa
The day next to the holy Asanha Bucha, Buddhist monks enter into three months of lent where they refuge to temples for studies and meditation. This festival, which also marks the beginning of monsoon along with the Buddist Lent period, is celebrated with great vigour with beautiful candle processions and boat ceremonies.


3. International Wax Sculpture and Candle Procession Festival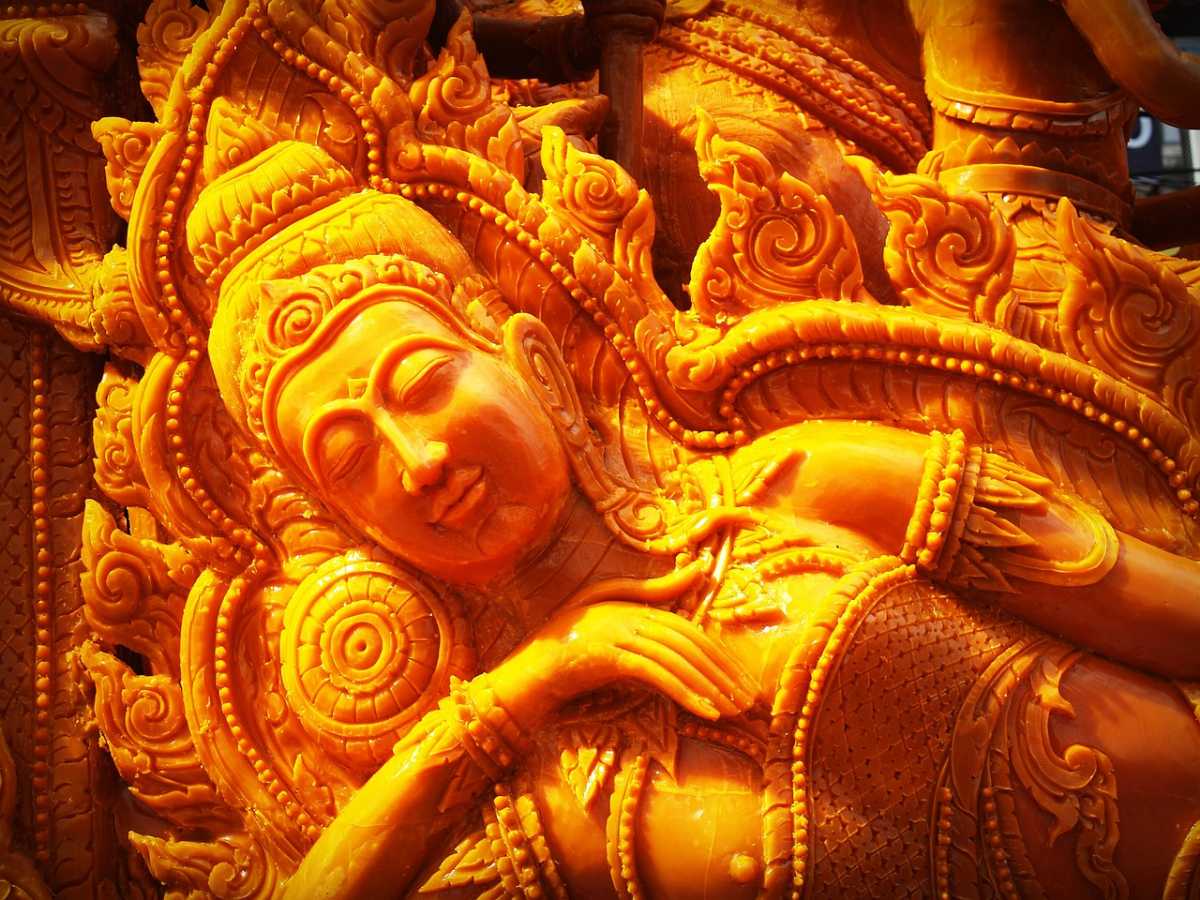 Held in Ubon Ratchathani, this grand festival exhibits processions of elegantly carved classic beeswax candles, with Buddhism, Buddhist traditions and beliefs as the central pillars of this celebration. It is a feast to eyes to watch these huge wax sculptures and ornate candles of varying shapes and sizes.