As literally as it is said and meant, 'the city of angels',
Thailand
is one of the places that hit the top bucket list of almost every traveller wishing to travel the world. In this Theravada land, you'll find magnificent and sacred temples, beautiful beaches and all religious and aesthetic relics that are one of their kind, making this country unique but what adds to this exclusivity are some bewildering facts about Thailand which will make you want to visit this city badly and madly all the more.
Let us start with the facts about Thailand when the European countries were busy conquering the lands all over the world.
1. Also called 'SIAM'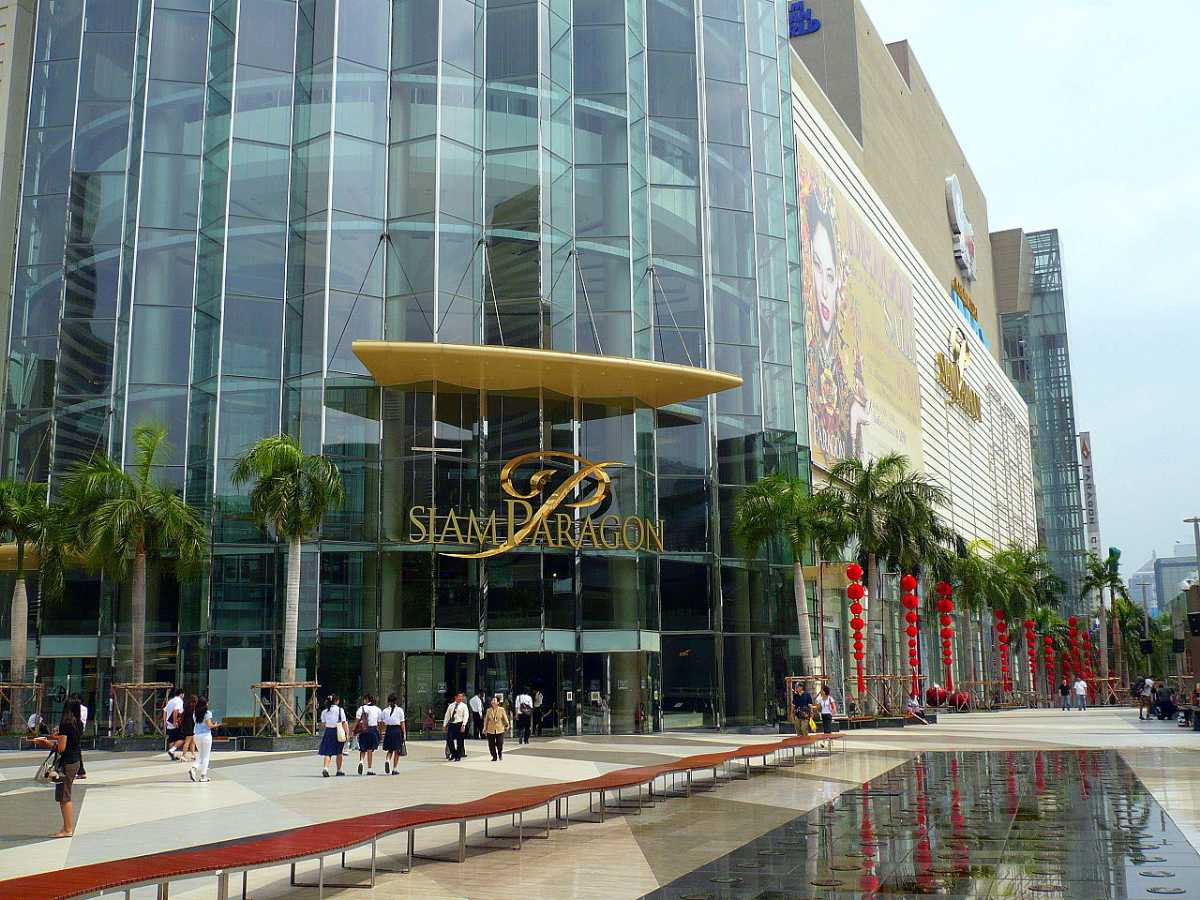 Ever wondered if a country has one more name! Thailand was called 'Siam' before 1949. On June 24, 1939, the name Siam was officially changed to Thailand as a part of developing strategies of the country. From 1946 – 1948, the name was again changed to Siam. Finally, from 1949 onwards, it was renamed Thailand again, which has remained the same till this date. 'Siam' is derived from a Sanskrit word which means 'Syam".  
2. Always Free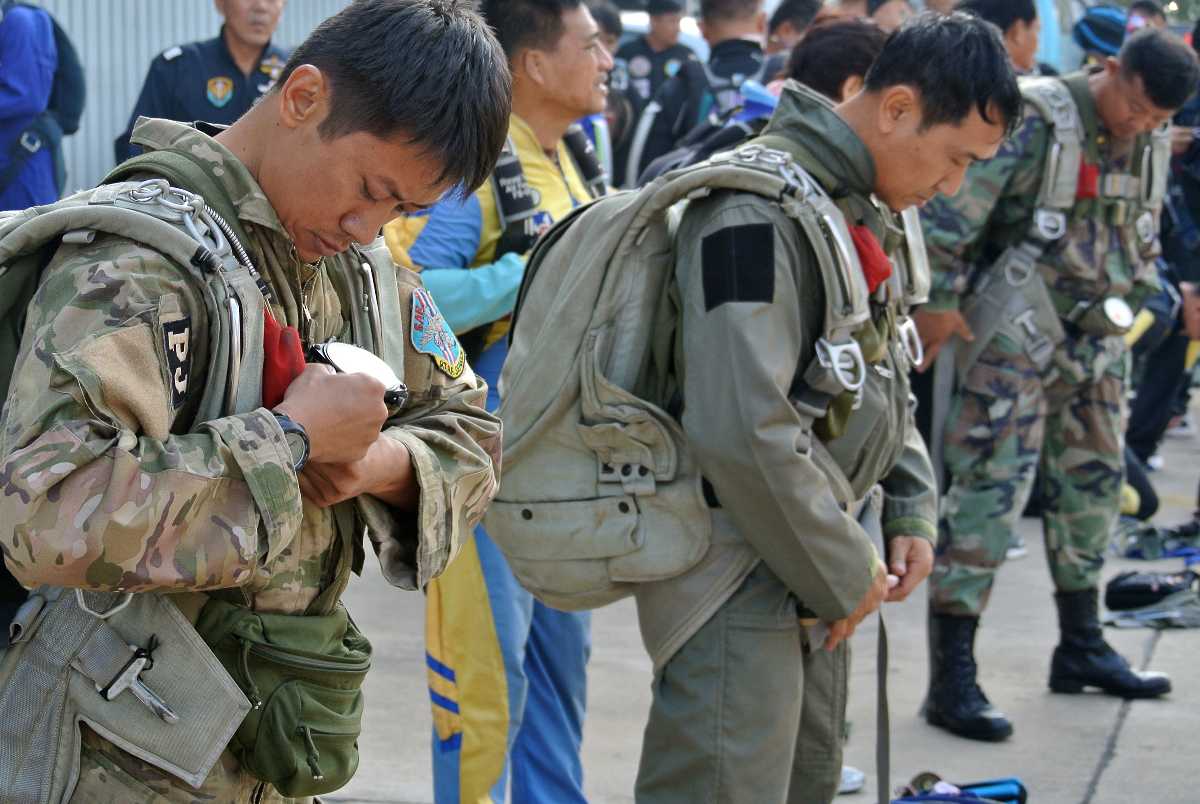 Now, this is one of the facts about Thailand that sets it apart from a lot of countries. It is the only country in north-east Asia, which has never been colonised under any European powers. Thailand has always negotiated throughout the years with two high authorities of that time,
England
and
France
. The British influenced Burma, and the French-influenced the locations like
Vietnam
,
Laos
and
Cambodia
. Thailand was trapped between these both countries who wanted to possess it.
Apart from this, even the Chakkri King of Siam had high diplomatic skills and cautiousness, which helped them to take necessary steps to convince the Western Powers to keep Siam out of their rule.
Although Thailand has lost a large number of territories which are now called Laos, Cambodia, Myanmar and
Malaysia
.
After World War II, Thailand became allies with countries like America and
Japan
, and hence never got conquered.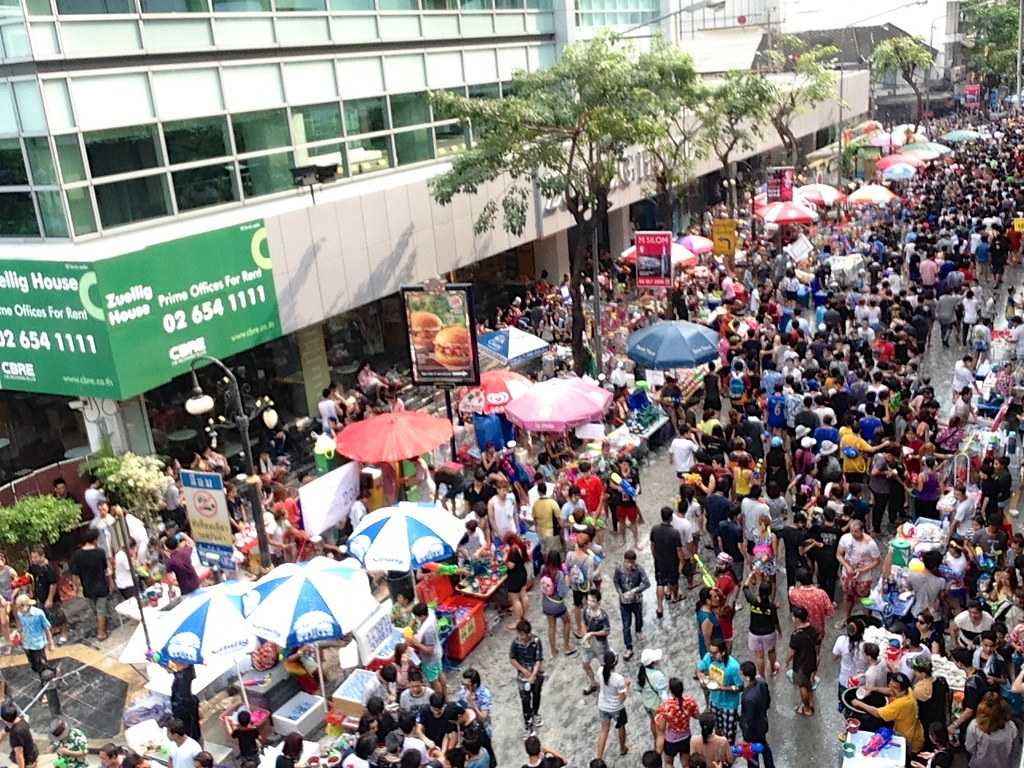 The current population of Thailand is about 65 million people, among which almost 1/10th of Thailand's population lives in Bangkok. Most of Thailand's people are from rural class families, but it always centred around the metropolitan areas. The 'UN' classifies Thailand as an 'Aging Society' because almost 1/5th of the entire population are of and above the age of 60.
4. Venice of the East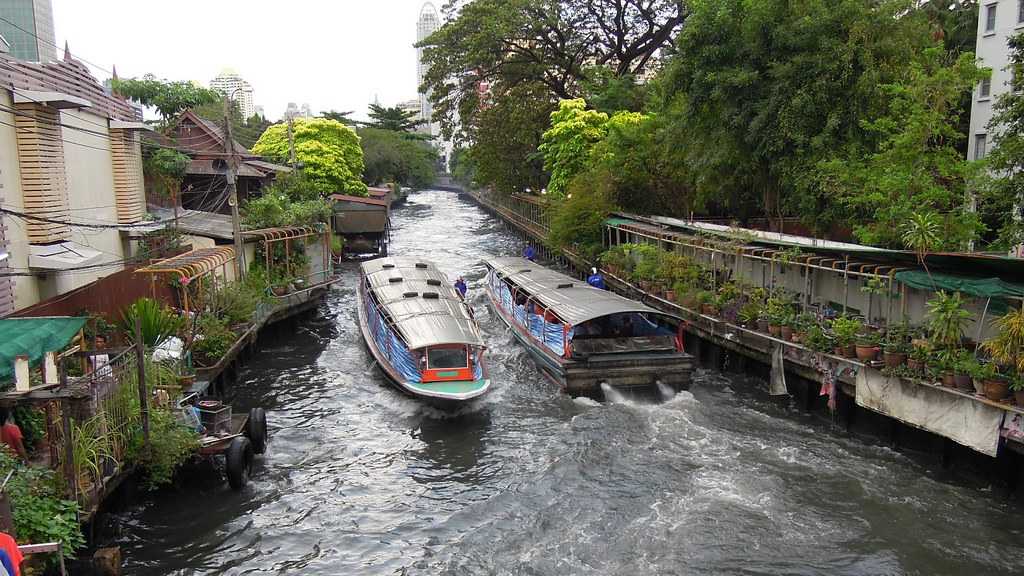 This is one of the facts about Thailand that is known by everyone, during the 19th century, Bangkok was called 'Venice of the East' due to it's magnificent, well carved, managed and maintained canals of those times. The most famous canals of the city are Khlong Saen Saeb which lies at the centre of the town, Khlong Phadung Krung Kasem which is one of the original channels around the
Grand Palace
, and Thonburi, which are the narrow waterways of the city. Even if
Bangkok
is famous for its road transports like Tuk-Tuk, the waterways provide a lot to the importance of transportation in the city.
5. Hottest City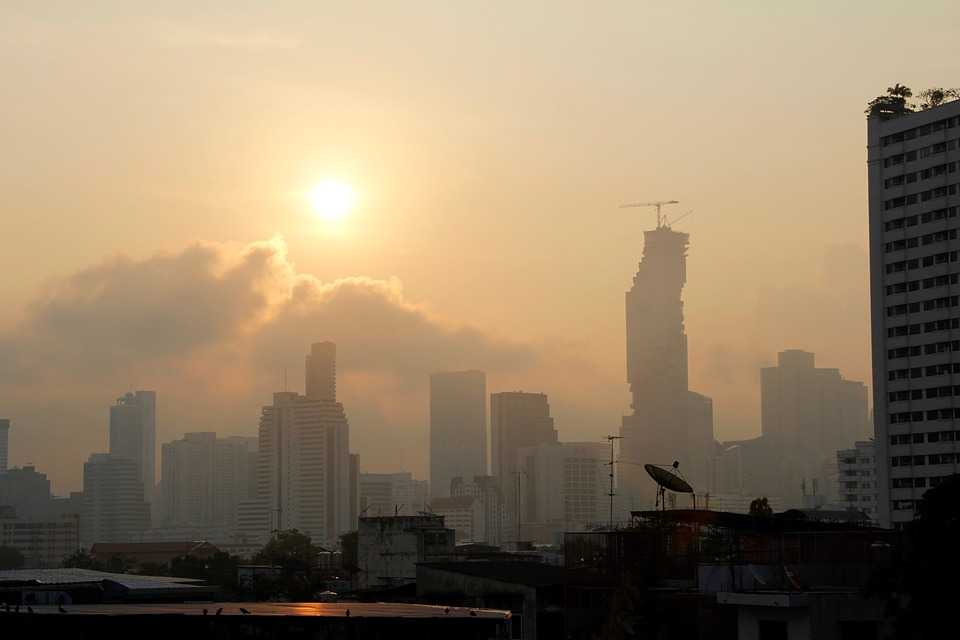 When it comes to temperature and very hot and humid weather conditions, consider the Thai capital Bangkok, one of them! It doesn't have the peak warm temperatures, but we believe the year-round average high-low temperatures, Bangkok is one of the hottest cities in the world. It has an average temperature of about 82 degrees Fahrenheit throughout the year with very high humidity. The weather remains uncomfortable throughout the whole year.
Thailand has three official seasons - hot, cold, and wet.
The hot season runs from March through to June, with April and May the hottest months of the year. 
6. Diverse Geography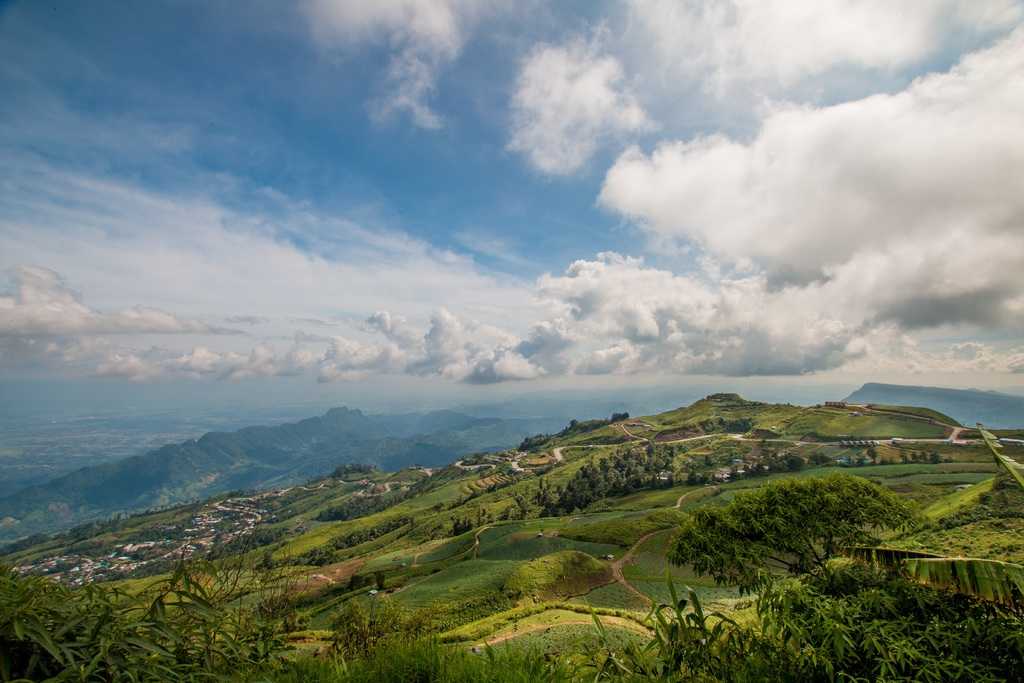 Thailand has a remarkable geographical diversity. It is the 50th largest country in the world. The main geographic features of the country include a central plane, an upland plateau and high mountains. It shares a long mountainous border with Myanmar which stretches from south to north to the Malay Peninsula. Now, this fact about Thailand will make you want to visit this beautiful city right away. 
7. Political System of Thailand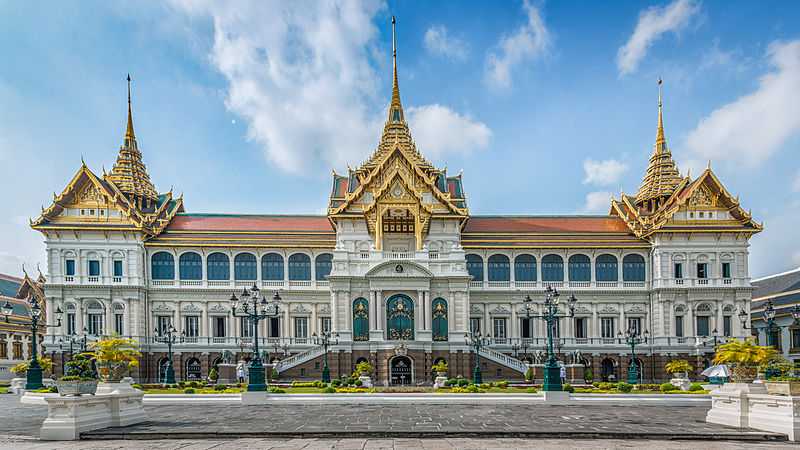 Thailand or the Kingdom of Siam was all these years under the absolute rule of kings. Interestingly after the Revolution of 1932, the complete control was brought to an end, and a constitutional monarchy and parliamentary democracy replaced it.
Military leaders ruled the country after a few democratic intervals. According to the constitution, the king is head of the armed forces, and he is required to be a Buddhist, and the head of government of Thailand is the Prime Minister of Thailand.
The present Prime Minister of Thailand is Prayut Chan-o-cha.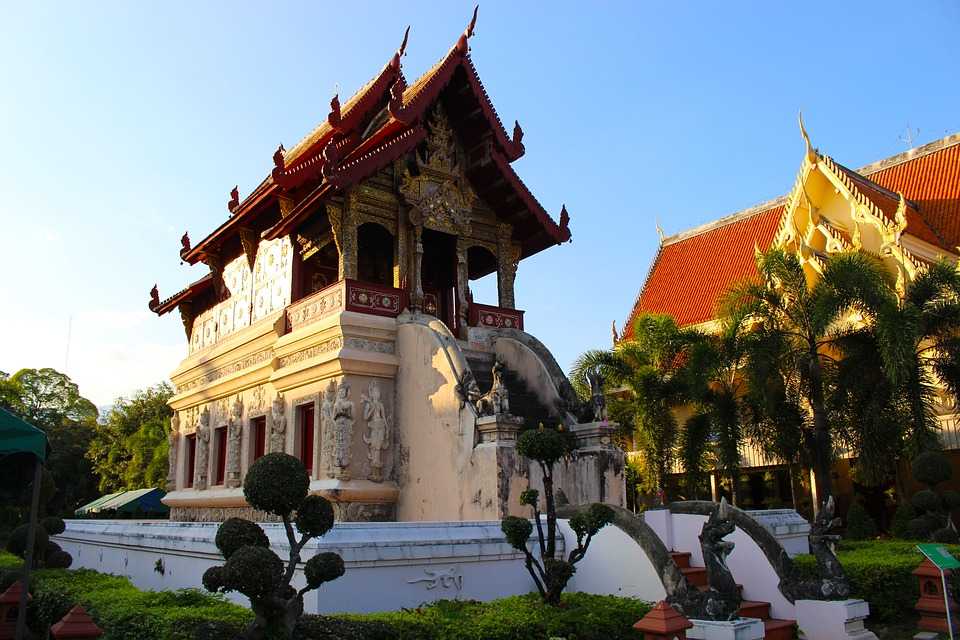 A fascinating fact about Thailand is it has no official religion. Every person in Thailand has the freedom to worship any God or any Religion. If looking into the religion characterisations, the main religion followed by the people are Theravada or Buddhist religion, that is nearly 95% of the total population follows it. The remaining population follows Islam, which constitutes about 4.6% of the entire community. The Christians cover 0.7%, and the rest is divided between Hindu, Jews, Sikhs etc.
9. Monks of Thailand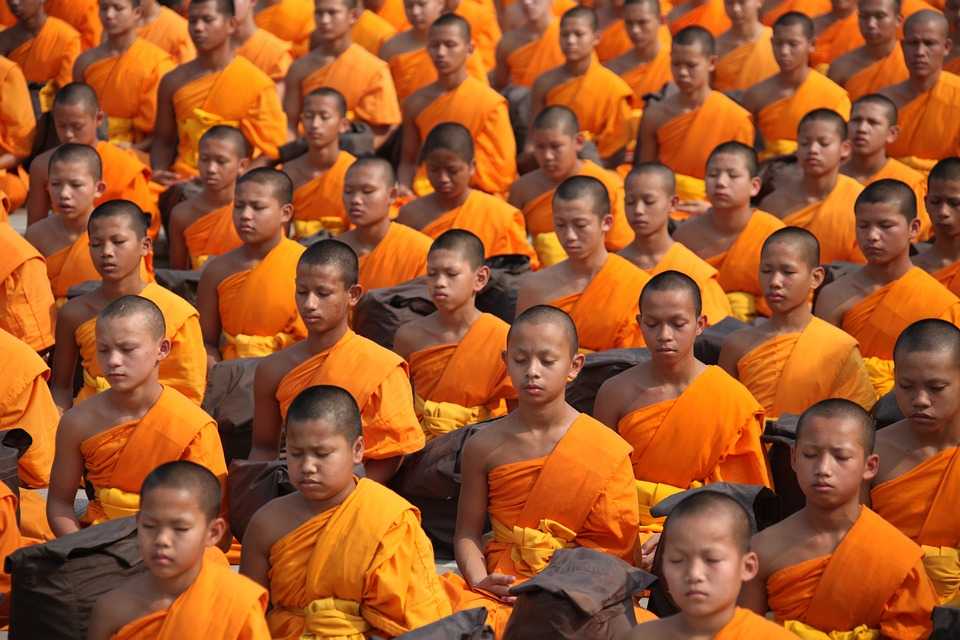 It has always been believed in Thailand that all young men (including the royalties) were required to become monks, even for a short period, before they were 20. The monks live a tough life, starting their day with meditation at 4 am and whole day chanting and meditating.
A monk cannot touch a woman, even his mother or drive a vehicle. There are nearly 300,000 monks in Thailand.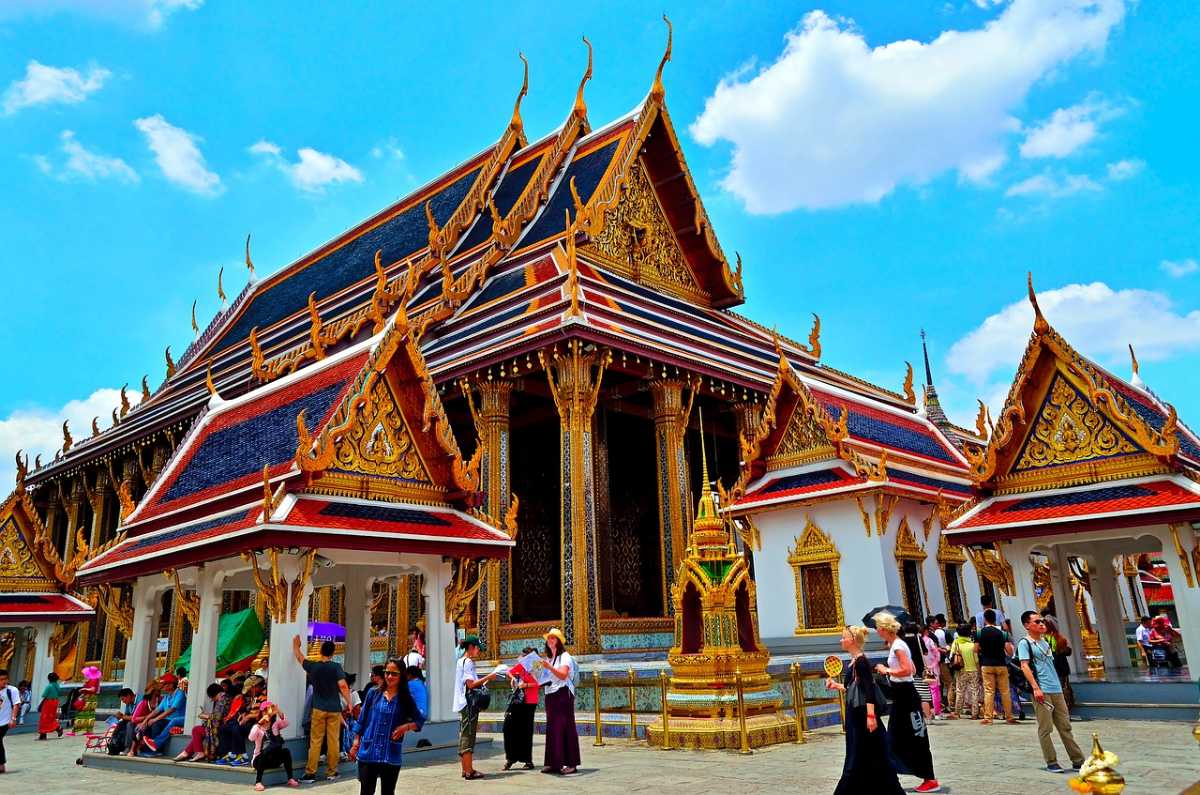 This is not just a fact about Thailand but also one thing that everyone visiting this beautiful country will know of. There are about 35,000 temples in Thailand, all of them having sacred religious importance. The most famous temples are
Wat Phra Kaew
in
Bangkok
as well as Wat Phra That
Doi Suthep
in
Chiang Mai
. The Buddha are mainly made up of bronze, stone, terracotta, wood or ivory.
While visiting a temple, one should cover their shoulders and knees, and they are expected not to dress immodestly. Nobody should wear a sleeveless shirt or a shirt that's been left unbuttoned or clothes that revealing their chest or belly. One should not walk in with shorts, either.
11. Don't touch the head!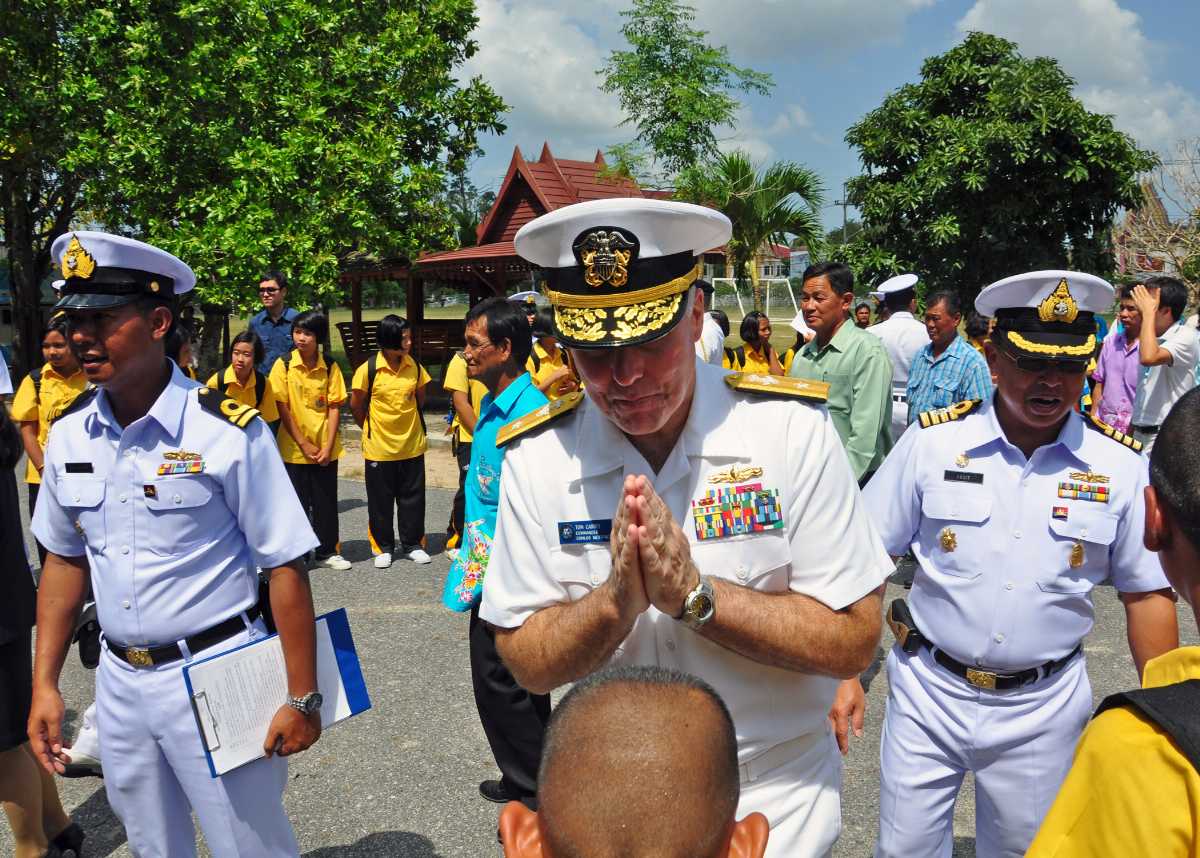 Buddhism plays an essential part in influencing country's culture, and thus, the tourists need to show extreme respect towards the religion. The head of a person is considered the essential body part of Buddhism; hence, it seems very rude if somebody touches the head of a stranger or a statue. One is not supposed to click photographs of a Buddha statue too or point feet towards the same as it is thought to be very disrespectful.
12. Most Expensive Cocktail!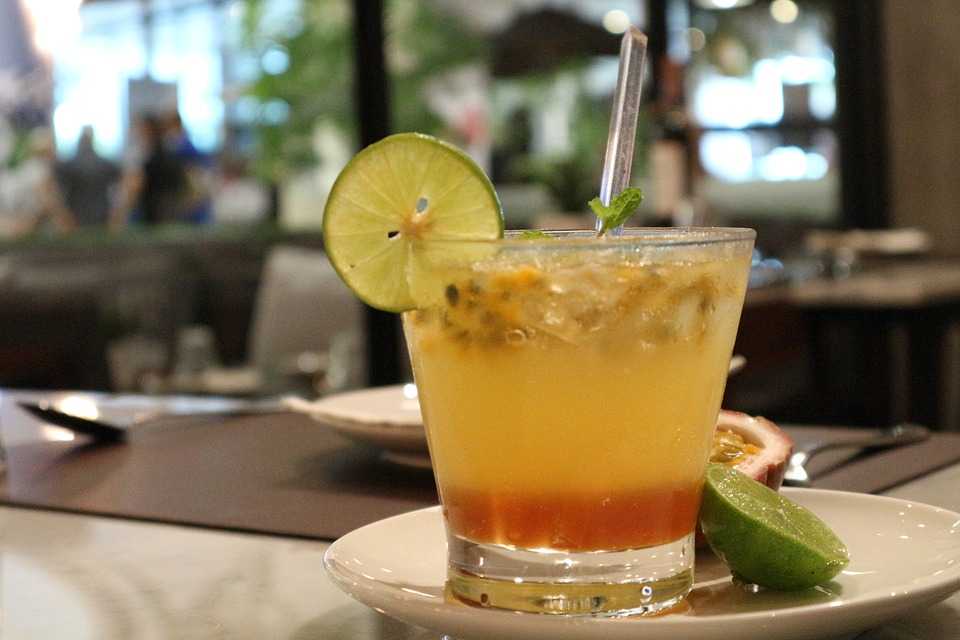 Every country has its own special quirks. One of the coolest facts about Thailand is sure to get visitors excited about travelling to this amazing country. Thailand is the world's fifth most significant consumer of alcohol per capita in the world. One of the World's Most Expensive Valentine's Cocktail is available at the Amari Atrium Hotel in Bangkok. There go the cocktails of this drizzling city! Few of the most amazing drinks that one must try after going to Thailand are Passion Fruit Caipiroska, Tom Yum Siam, Lancastria etc.
13. One of The Largest Exporters of Rice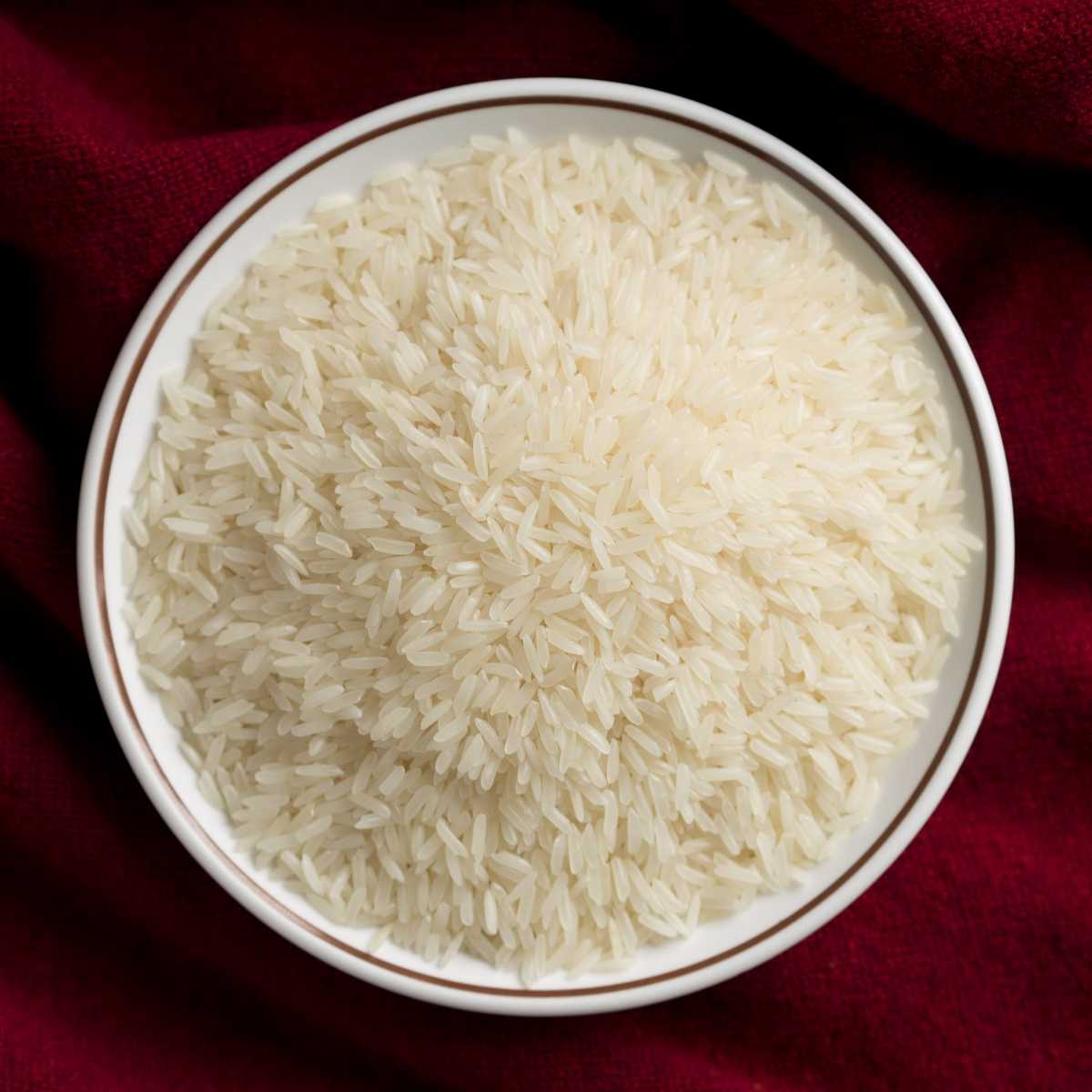 Thailand was the world's second leading exporter of rice, 9.8 million tonnes, behind
India
, at 10.2 million tonnes. Rice production covers a significant amount of the Thai economy. Almost half of the agricultural land of Thailand is of Rice productions only.
14. Origin of Red Bull!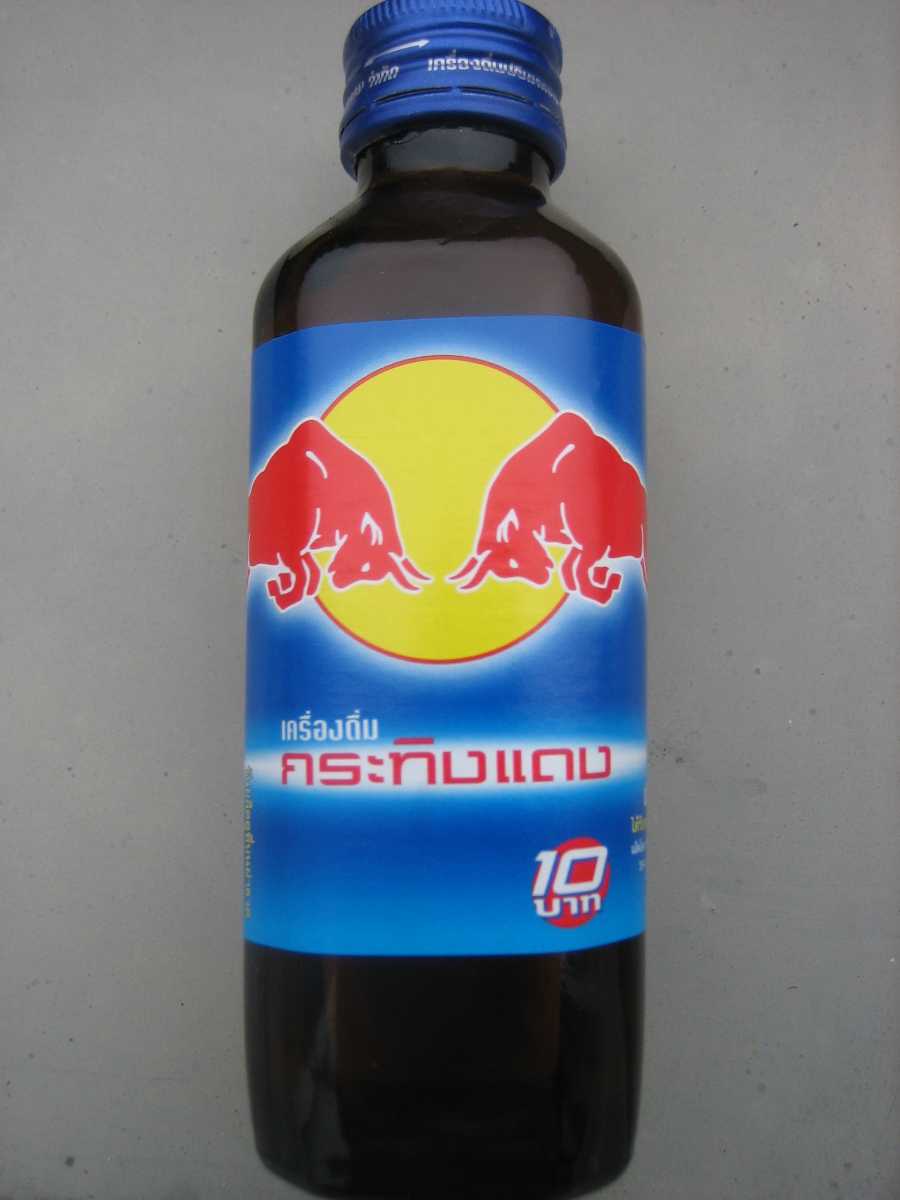 This might be an interesting fact about Thailand. Red Bull is one of the world's leading and oldest drinks that everyone prefers drinking. This drink which gives you wings was prepared by mixing various ingredients by a man in Thailand named Chaleo Yoovidhya. Its the original name in Siam was Krating Daeng, where Krating means a reddish coloured type of bovine while Daeng means red. It has about 3x more potency than the Red Bull we drink today. It is not even consumed one time. Instead, it is consumed in small sips over an extended sitting so that one can keep getting energy.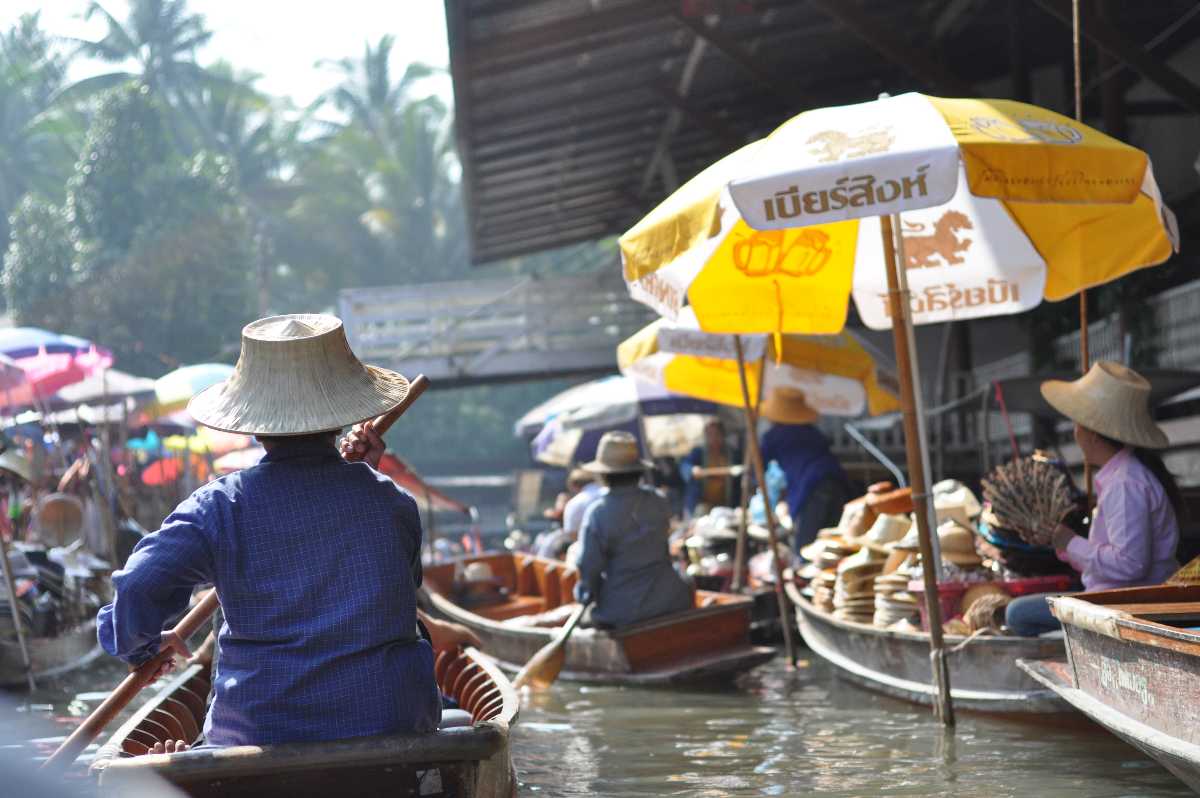 If you ever visit Thailand, floating markets in Bangkok are one of the must visit places. There's not just one or two, but many such markets in Thailand. One of them is the famous
Damnoen Saduak floating market
where there are many boats and wooden houses selling different fruits, snacks, colourful home decor items, ornaments etc.
Others are Amphawa floating market, Talin Chan and Khlong Lat Mayom floating market.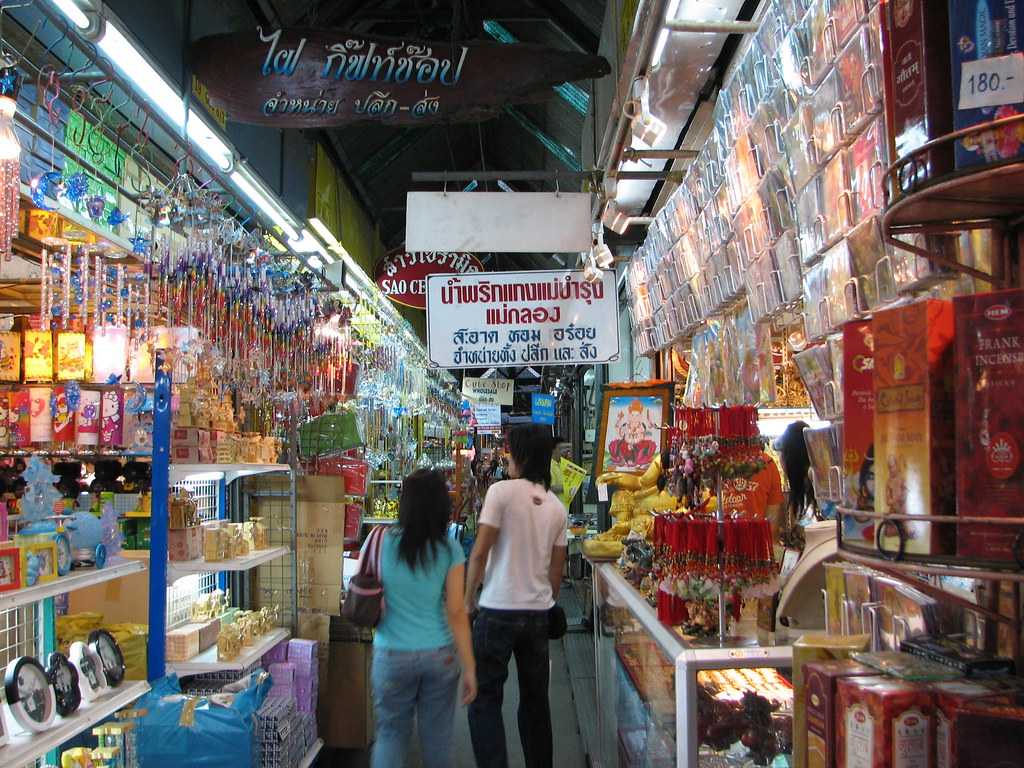 Another fact about Thailand that will give you something to add to your itinerary when travelling to Thailand. The Chatuchak area in Bangkok is known for holding the largest market in Asia, the Chatuchak Weekend Market. It attracts a large number of locals, visitors and foreigners. This market accommodates over 15,000 stalls. You name anything, and you'll get here in Chatuchak! It has a wide range of clothing, accessories, furniture, handicrafts, pets, books, antiques, varieties of food and what not! It's always recommended to visit this super exciting market and bring home all the cool new finds.
Monkey Buffet is one of the famous festivals in Thailand where people offer more than four and a half tons of fruits, vegetables, and candies to the monkeys living around the ancient temple of Phra Prang Sam Yot. It is held every year in Lopburi, Thailand. More than 3000 monkeys live in this area along with humans offering a lot to the country's tourism as well.
18. The City with the Longest Name!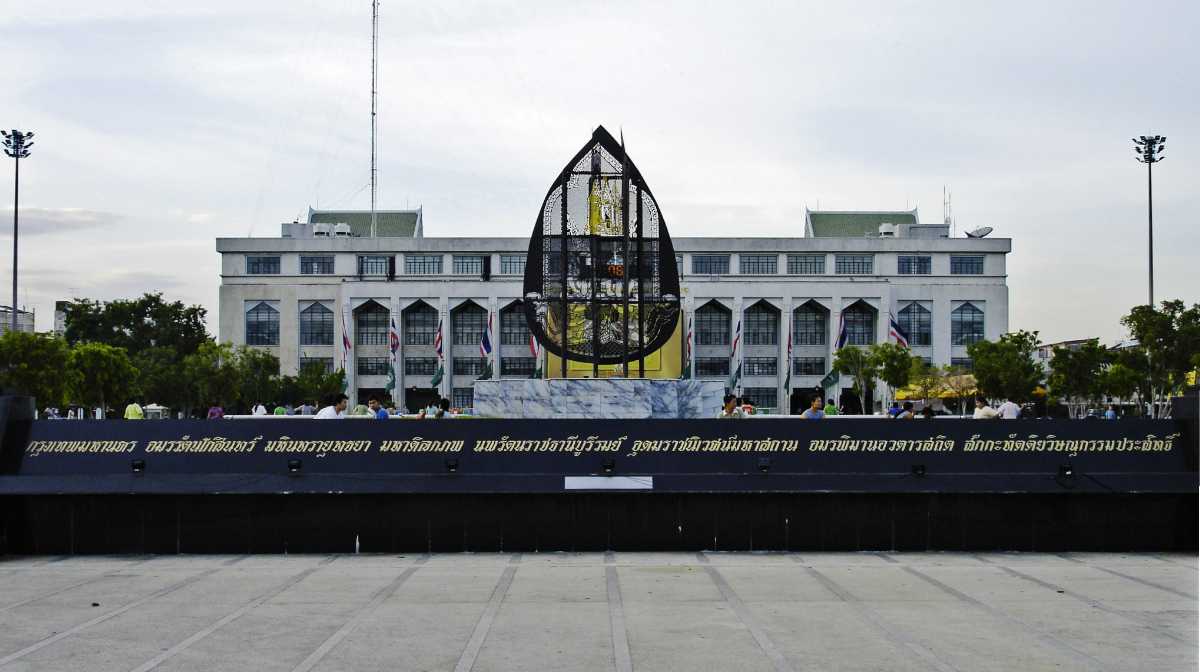 Not this fact about Thailand will amaze you. Did you know that Bangkok is just the short version of the grand name it had? It holds the world record for the longest name of a city - Krung Thep Mahanakhon Amon Rattanakosin Mahinthara Yuthaya Mahadilok Phop Noppharat Ratchathani Burirom Udomratchaniwet Mahasathan Amon Piman Awatan Sathit Sakkathattiya Witsanukam Prasit. No wonder, they had to keep a small name for this city.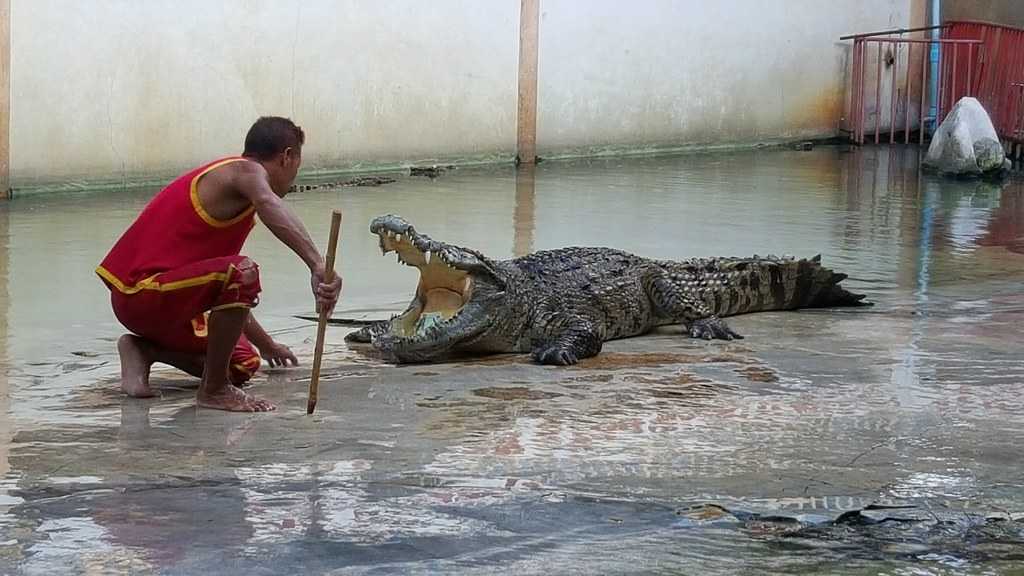 It is exciting to know that in the Samut Prakan province in Thailand, there is Samut Prakan Crocodile Farm which is the world's largest captive crocodile farm with over 60,000 crocodiles residing there and are of nearly 28 species. The park claims to hold the world's most enormous crocodile in captivity, named Yai, measuring 6 m (19 ft 8 in) and weighing 1,114 kg (2,456 lb).
20. Respectful Habits!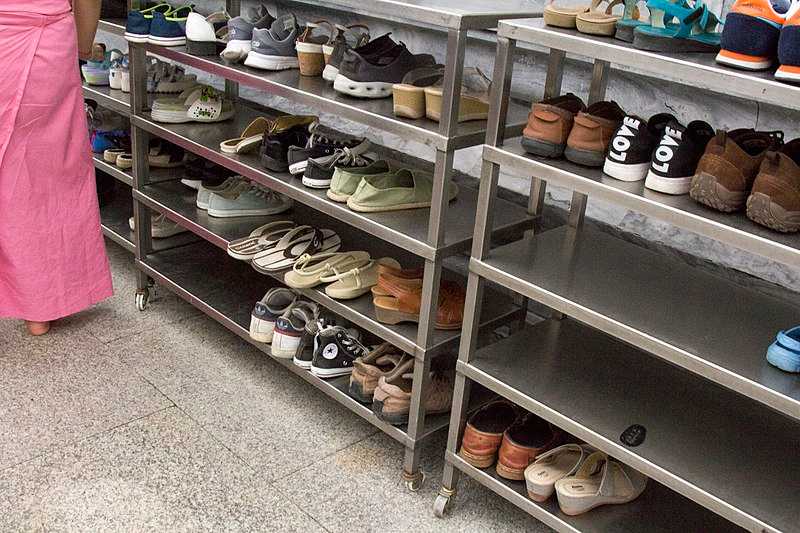 There are a few things that Thais expect as a part of respecting someone. When visiting anyone's home, taking off your shoes is almost compulsory. Even if the host is comfortable with you wearing it on, still it will be considered disrespectful if you don't open them. One should avoid pointing people out in Thailand. Talking loudly in public is also one of the nervous habits one should avoid.
So, what's the delay? Zip your bags, pack your foods and get ready for exploring one of the most exotic places around the world, Thailand. By now you might be thrilled by the exciting facts about Thailand, so grab your passport and book a ticket to this land far east!