Home to many
beautiful beaches
,
temples
and scenic landscapes,
Thailand
is one of the top tourist destinations. If visiting the "Land of Smiles" is on your bucket list too, then these travel tips to Thailand are sure to come in handy. It's always better to be safe than sorry, right?
1. Carry Cash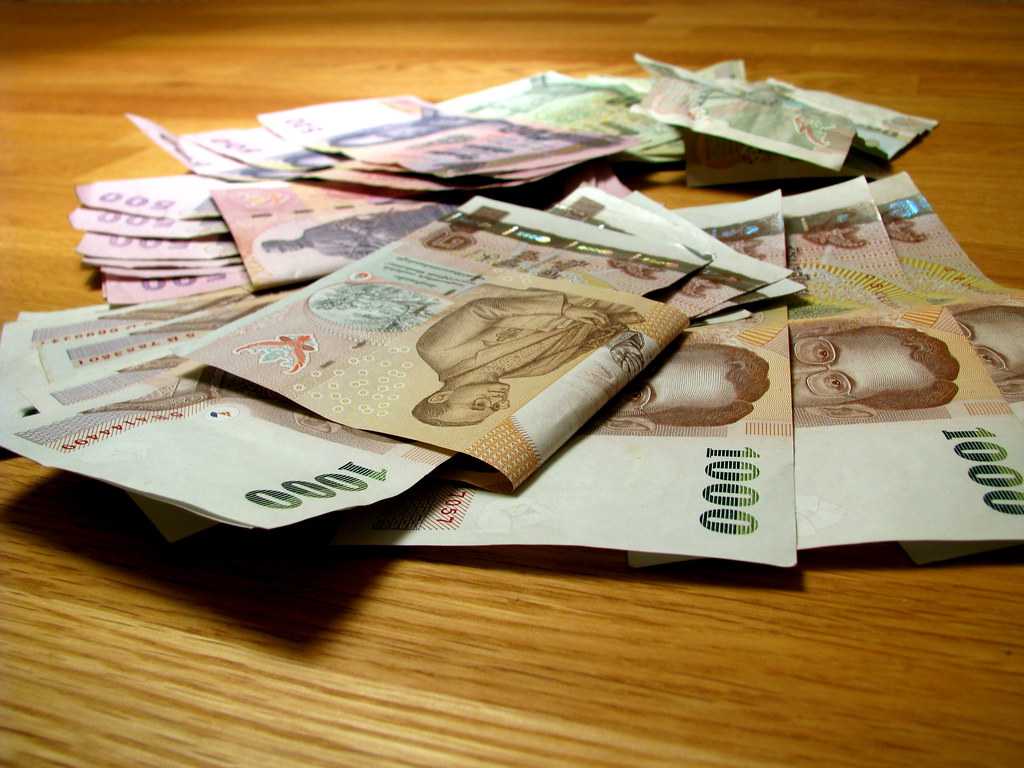 It is highly recommended to carry cash with you while going to the markets of Thailand. A credit card usually doesn't work at many local shops and stalls. Some smaller accommodations also prefer taking cash. Although ATMs are widely available here if you plan to go to some remote or off the grid location, make sure to carry some change with you.  While withdrawing from an ATM, it is advisable to withdraw odd amounts to get smaller change. Also, keep the currency notes properly as Thai people are very particular about it.
2. Wear Sunscreen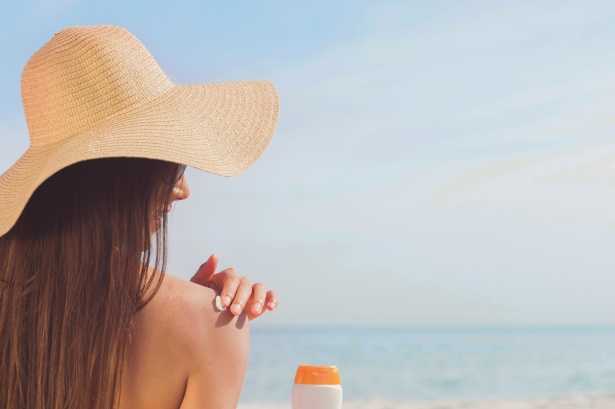 Like every tropical getaway, travel tips to Thailand will never overstate the importance of carrying sunscreen everywhere. Thailand's climate is tropical and the hot season is usually from March until June.You will need to apply loads of sunscreen during this time to protect yourself from the harsh weather conditions.  
3. Visit Thailand During January and February
January and February are the ideal months to visit Thailand since there is less rainfall during this time. Humidity is also low, which makes the trip even more enjoyable. 
4. Packing Essentials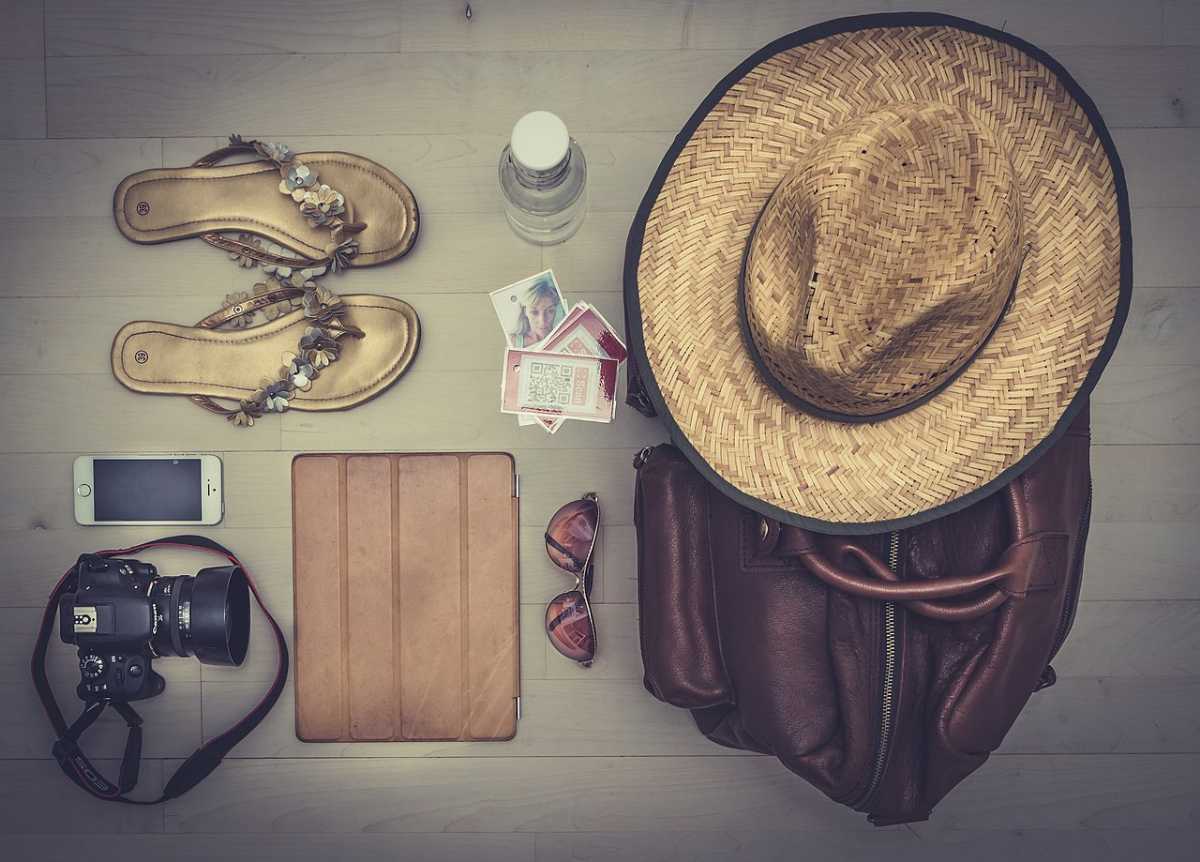 Travel tips to Thailand regularly mention packing your essentials, especially because connectivity across Thailand is not great, so keeping a few things with you will help make your packing list a bit more organised. Here's a list of things you must have in your suitcase before flying off to Thailand. 
• Scarves and stoles - For covering your head while visiting the temples.
• Sunscreen, beachwear, flip flops - For spending a considerable amount of good time on the beaches.
• If you are in the north during January or February, carry a few sweaters since it gets chilly at night.
• Insect Repellent 
• Trekking shoes, torchlight and rehydration sachets.
• Power bank and travel adapter.
• Rain jacket or poncho.
• Padlocks 
5. Getting Travel Insurance Before The Trip
Travel insurance is an essential requirement not just for your trip to Thailand but for all your trips. The medical facilities can be unnecessarily expensive if you don't have travel insurance. It is always better to take precautions when you are travelling to another country. 
6. Keep Your Travel Agent on Speed-Dial
You may have your parents, best friend or spouse on speed dial, but do you have your travel agent on there? Although this travel tip to Thailand may be a weird one, keeping the contact of your travel agent handy in case of inquiries about any place will be a quick fix for all your questions. If facing any doubts about the safety issues of any place, make sure to get in touch with your agent before visiting to know all about the place. 
7. Be Careful While Enjoying the Nightlife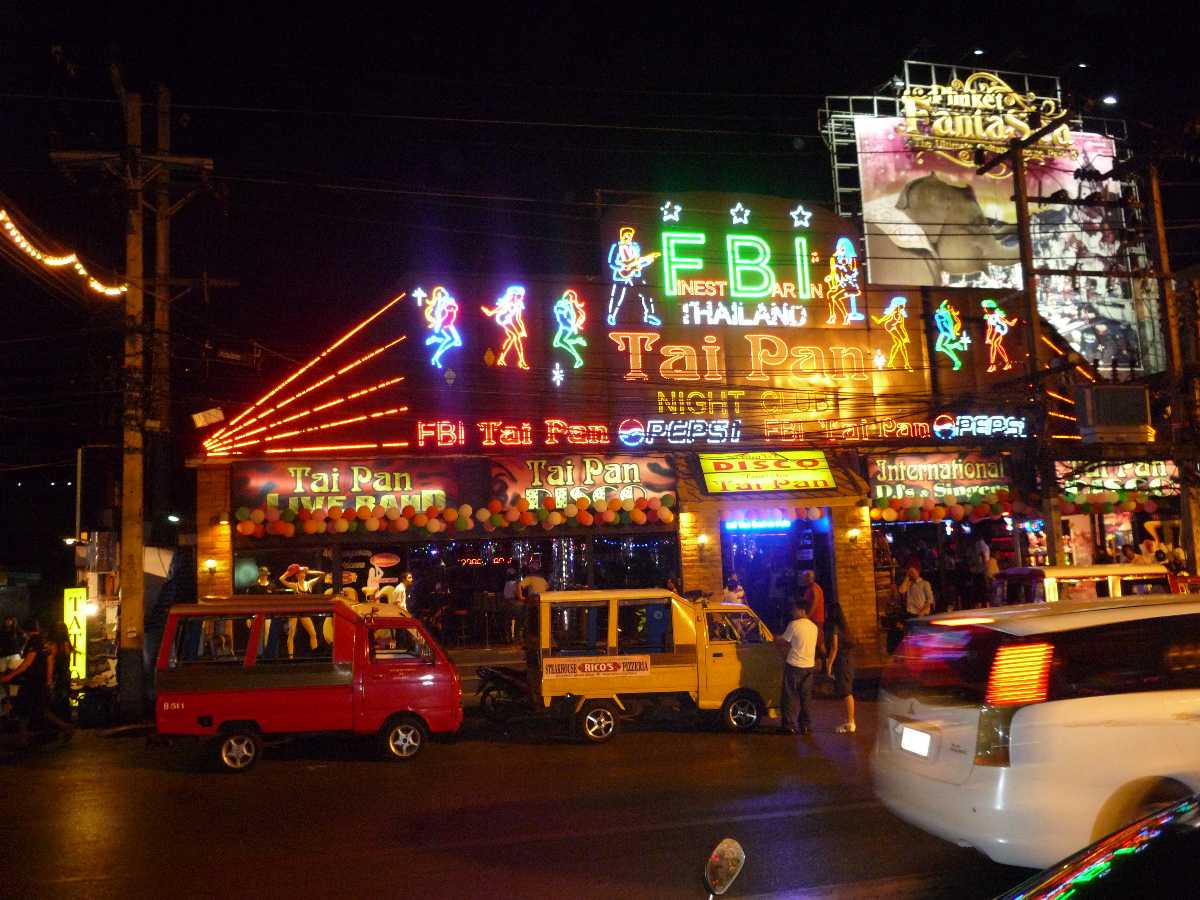 Thailand is well known for its nightlife and some of the travel tips to Thailand will have to be related to being responsible while enjoying the country after the sun sets. While enjoying your time in
Krabi
,
Bangkok
or
Phuket
, ensure that you follow the general safety tips. Do not leave your drink unattended, avoid going to ill-lit areas, avoid getting heavily drunk, etc. 
8. Get an International Driver's License
Driving a scooter in Thailand is a common attraction for many tourists. While we highly recommend you to try this out, make sure to get an international driver's license from your home country beforehand. 
9. Don't Go to Isolated Beaches
Now, this is one of the travel tips to Thailand that might be an important factor regarding your safety as a tourist in the country. Who wouldn't want to experience the quiet of the sea while sunbathing on the beach? But remember a safety tip while going to the beaches in Thailand, do not visit the isolated beaches since there are high chances of getting mugged there. It would be preferable to go to more crowded and popular beaches. 
10. Transportation Tips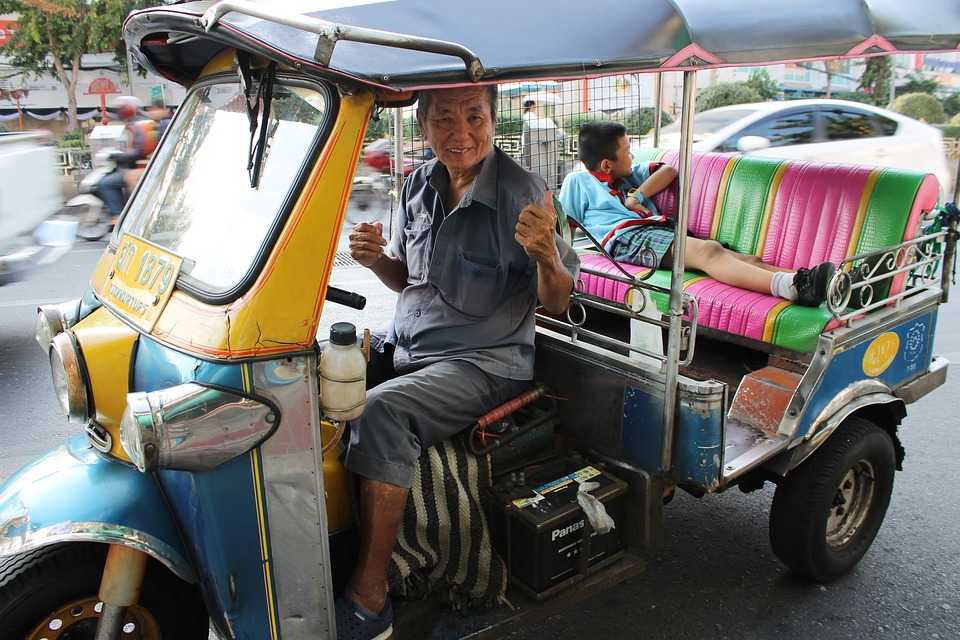 • Download Skyscanner App and use either Bookaway or 12Go website to check for the train, bus or boat schedules. It is a convenient way to get to know the prices, trip duration, timetables, etc.
• For short distance, opt for the bus over train. 
• Ask the price before riding a Tuk Tuk or else you will be unfairly charged upon deboarding. 
• If going in a taxi, tell the driver you are mapping the route to prevent being taken from the longer route.
11. Greeting People in Thailand
Following some simple social etiquette of a country can take you a long way. This is one of those travel tips to Thailand that are just good travel tips to know in general and ones that can be practised wherever you go. Greet people in Thailand with a simple Thai gesture, Wai, which is holding hands in a prayer position and bowing. 
12. Don't Wear Your Footwear Inside Temples
It is a common mistake of tourists to forget to remove their footwear while entering temples. Make sure you do not forget to do this because it will be seen as offensive and may hurt religious sentiments. Various temples offer facilities for storing your footwear while you visit the temple. 
13. Dress Appropriately
While Thailand is not considered a conservative country, remember to cover your head using a scarf or a stole while visiting sacred places. Make sure to go through the proper dress code of a sacred place before visiting. This travel tip to Thailand may also help you decide on what to pack when visiting this country. 
14. Show Respect to Their National Anthem
The national anthem is usually played between 8:00 AM and 6:00 PM. Show respect to their national anthem and stand still with others while it plays.  
15. Vaccinations
The usually recommended vaccinations for tourists are against:
• Childhood diseases like Tetanus, Diphtheria, Measles, Mumps and Rubella.
• Foodborne diseases like Typhoid and Hepatitis A. 
• For those staying in the countryside or going trekking, Hepatitis B and Rabies should also be considered. 
16. Try Out the Street Food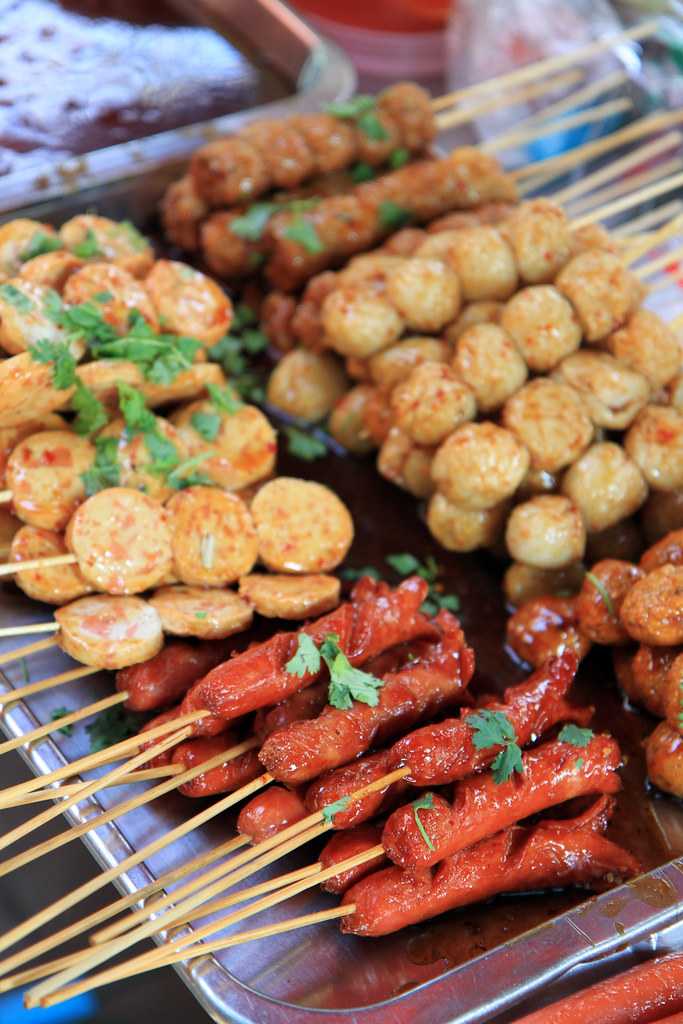 This is not just a travel tip to Thailand but rather a MUST try when here. Thailand is known for its finger licking street food. Don't shy away from indulging in a few street treats while you stay here. This would also prove to be a cheaper eating option daily. Make sure to tell the street vendors not to us MSG by saying "Mai Sai Phong Churot".
17. Notify the Restaurant About Your Food Preference
If you are a vegetarian or a vegan, it is better to notify the restaurant you are dining in before placing the order to avoid any problems. Some restaurants might not understand what vegetarian means so you need to tell them "no meat, no fish, no egg"
18. Dining Etiquettes
Eating with a fork is considered rude in Thailand. So prefer eating with a spoon while dining in restaurants here. 
19. Shopping Tips
• Visit the local markets of Thailand to get an idea of the true culture of the place.
• Learn a few shopping phrases to help you bargain at these markets. (Can you give a little discount?- Lot noi dai mai)
• Carry cash with you since all places do not accept cards. 
20. Nightlife Tips
• It is always better to check with the staff of a nightclub to know about the dress code. 
• There is more to nightlife in Thailand than just clubs and parties. Make sure to check out the night markets, cruises, and cabaret shows too.
21. Rough Budget Ideas
At the end of the day, it depends on how much you are willing to spend each day that decides your overall budget. You can live on 620-1087 THB a day or spend 62140 THB if you want. If you want to keep your budget low, opt for local food, check and compare the rates of the transport facilities. North is around 30-50% cheaper than the south, so keep that in mind while planning your budget.
22. Medical Facilities in Thailand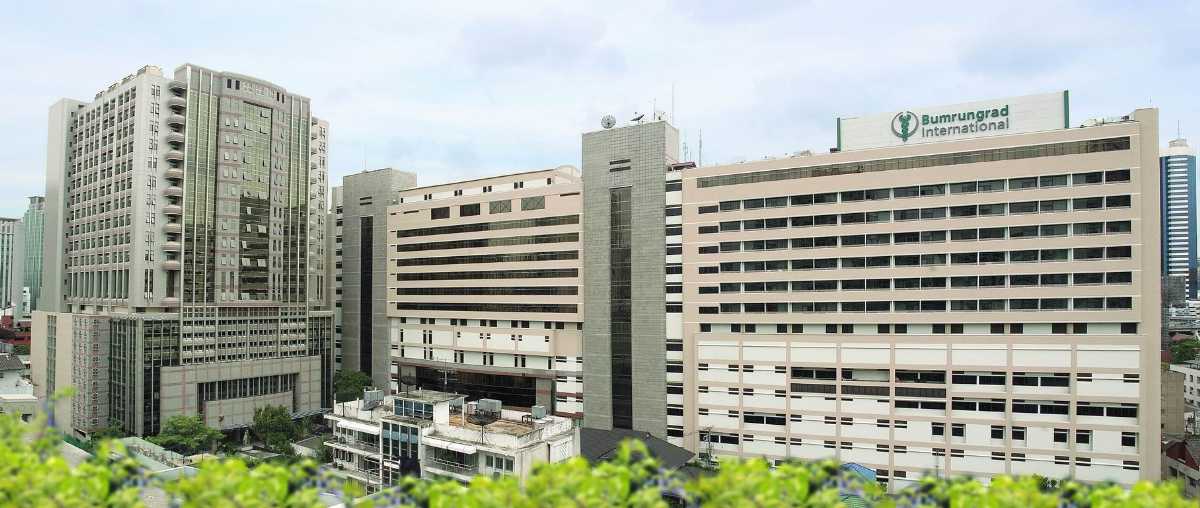 Medical facilities in Thailand are quite efficient and good. But you will be required to pay upfront unless you have travel insurance. Both private and government hospitals are established in large numbers in the country. If you are looking for more advanced procedures to be done by doctors, you can look into medical tourism to understand all about it. 
With these few quick travel tips to Thailand, you are half-way prepared to have a wonderful time in the Land of Smiles.