Pearls often adorn a woman's neck and bring a perfect glow on her face. There's nothing more classy and elegant that exudes her beauty. Where does one go to get their pearls? The pearl cities of
India
, of course! The Gulf of Mannar and the Gulf of
Kutch
were sources of pearls historically, but the truly extravagant jewels were from
Hyderabad
and
Tuticorin
!
1. Hyderabad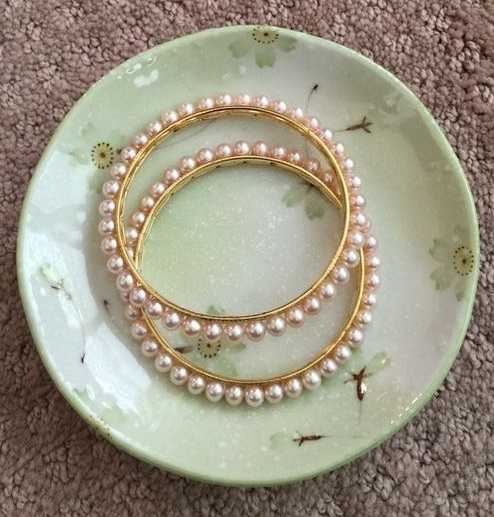 Hyderabad in the state of
Andhra Pradesh
is one of the important metropolitan cities in India. Apart from the growing infrastructure, one thing it was always known for is the freshwater pearls. Hyderabad is situated 300 km away from the sea making it a marvel that it's called the City of Pearls. Well, all gratitude to the Nizams who ruled the city between the 18th and 21st century.
The Nizams were fond of art and culture. They inquisitively explored the craftsmanship of every country they travelled to, and one such discovery of theirs were Pearls. They brought back Pearls of all kinds to gift the women in their family. They showered their begum-jaans with exotic and exquisite pearl jewellery. As the demand for pearls grew, merchants from all over the world, primarily the Gulf, flocked to the city to trade these gems. And this is how pearls became a household name in Hyderabad.
Currently, there are specific designs of pearl jewellery that stand as an ode to the city of rich Nawabs. For instance - 'Satlada' the seven-stringed necklace and the 'Paanchlada' five-layered one. Brides today love gold plated pearls embedded with diamonds, precious emeralds and onyx stones on their special day.
The village of Chandapet, a little on the outskirts of Hyderabad, have for many years now partaken in drilling pearls. They are then bleached, sunned, washed and cut to suit the required shape and size. For all this and more Hyderabad is the Hub. Classic white pearls are hugely popular for which Hyderabad is renowned while black and pink pearls are rare and expensive.
Places to buy pearls in Hyderabad:
1. Koti Sultan Bazaar/Residency market
One of the oldest markets in Hyderabad, this place is known for pearl bangles, chains, necklaces and earrings. Early traders will be able to guide the buyers based on their requirements.
Timings: 10:00 AM - 6:00 PM
2. Laad Bazaar
Also known as Choodi Bazaar, pearl bangles in all ranges are available. For women who love to deck their hands, this is the place to be.
Location: off the historic Charminar, towards Chowmahalla Palace and close to the Makkah Masjid
Timings: 11:00 AM – 11 PM
3. Nampally
This pan-Indian exhibition has clothes, footwear, bags, wallets, jewellery and what not! It is indeed a shopper's delight. Quality pearl necklaces from renowned traders are in-stock.
Location: 1 km away from Basheer Bagh
Duration: 1st January to 15th February
In any local market prices of pearls vary from INR 100 to INR 20,000 depending on quality, artistry and intricacy of designs.
2. Tuticorin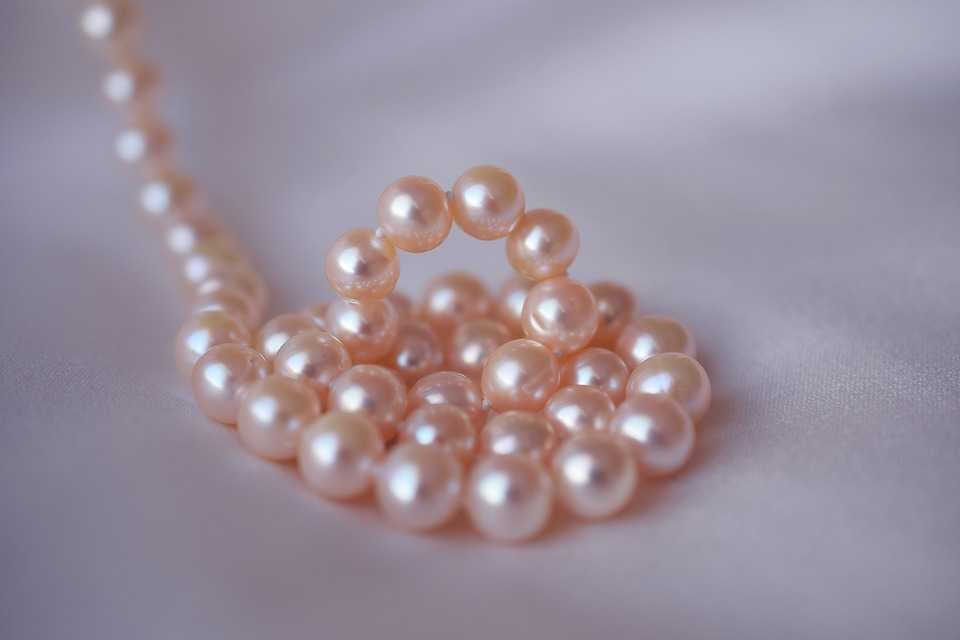 Tuticorin or Thoothukudi as it is referred to by the locals is a port in
Tamil Nadu
. This city down south is called "Pearl city" owing to the prevailing pearlfish. After the Pandian rulers, the Cholas took over the governance of Tuticorin. During this time Tuticorin emerged as a maritime port and attracted travellers from all over. The Portuguese, the Dutch, followed by the English who established the East India Company.
Post this, Tuticorin was known for its lengthy, picturesque sea coast, which became an international trade point in the days of yore for its pearl fishery. Though the extent of pearl fishery has reduced, after 27 years, it has proved to be profitable, earning good revenues for the government.
1. Pearl Marine
Address: 403/A3, South Cotton Road, Lions Town, Shanmugapuram, Thoothukudi, Tamil Nadu 628001
Timings: 9:00 AM – 8:00 PM
Phone: 082203 82944

2. Annai Jewellers
Address: Pudugramam, Thoothukudi, Tamil Nadu 628002
Timings: 8:00 AM – 10:00 PM
Phone: 0461 400 3900
Pearls are believed to bring wealth and luck beyond strengthening relationships and balancing karma. They have healing power and can instantly add sheen. Be it your wedding or a regular workday; pearls can spill the oomph factor effortlessly! The icing on the cake, you needn't run to the corners of the world looking for this beauty. A day of shopping in Hyderabad and rampage along the coast of Tuticorin will be light on the pocket to procure the best of the shore's prized possession.