The vibrant nightlife of the Nawabi city of
Hyderabad
is a treat to the nocturnal beings looking out for some fun. The nightclubs, lounges, pubs and bars are here to ensure to keep the night alive with the delicious food, merry music and fantastic cocktails. There are not just the popular party hubs in the city; there are also a good range of options if you want to be out at night for some fun and do not want to be at a party.
Explore the city and destress yourself with these options to enjoy Nightlife in Hyderabad that will guarantee you an exciting, fun night:
Must-Visit Pubs and Nightclubs
1. 10 Downing Street

Why you must go: Spending time with good company at an English-themed pub certainly sounds interesting. This pub, is one of the oldest in the city, has plush sofas to help you relax after an exhausting day. The interior décor gives you old school English pub vibes. They also have the concept of themed nights every week ranging from Karaoke to Ladies Night. Their Margaritas have a magical effect as you sip them away into the night. This place is not just fit for youngsters but groups of any age group. The vintage element adds a unique charm to the ambience of this place.
Cost for two:
INR 2400 for two people (approx.)
Where:
2 Outlets -
Begumpet
and
Gachibowli
2. Zero40Brewing

Why you must go
One of the best breweries in the city, Zero40 Brewing has opted city's dialling code in its name as the synonymous identity of the city and the pub. The Live Music and the majestic outdoor seating arrangement ensure a promising ambience to chill out here. It is a recent addition to the Hyderabad's Microbrewery game. They offer six awesome beers which you can chug down with their elaborate food menu. Pitcher Perfect Mondays (1+1 Pitchers) will help you fall in love with the place for all the right reasons.
Cost for two:
INR 1700 for two people (approx.)
Where:
2 Outlets - Jubilee Hills
3. Kismet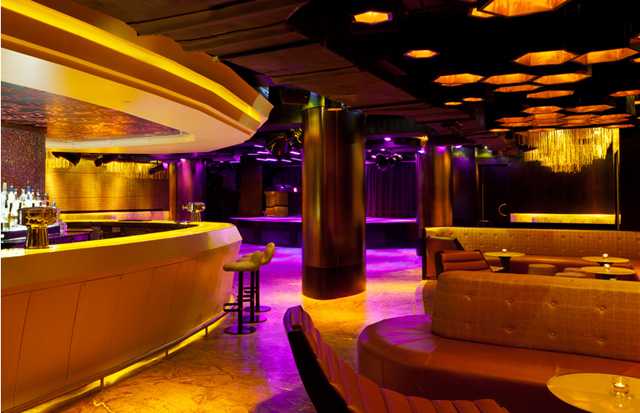 Why you must go:
Whether you want to invite your guests to a VIP lounge or you are a member and would like to enjoy special privileges in the member's private lounge, this place has it all sorted out for you. It is closed on Mondays and Tuesdays. Ladies can have a glamorous night with their girls on Wednesdays and Sundays which are Ladies Nights. Couples can dance the night away on Fridays, Bollywood Nights, with no entry fee for them. Their Berry Martini or Honey Dew can get you in the mood to groove to those beats right away.
Cost for two:
INR 2400 for two people (approx.)
Where:
The Park Hotel, Somajiguda
4. Amnesia Lounge Bar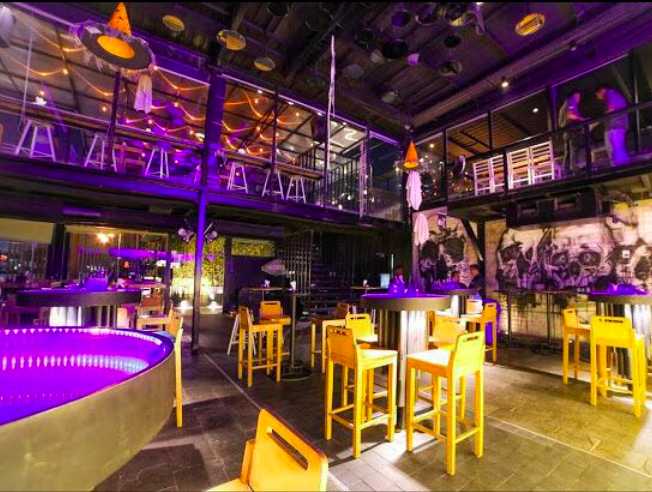 Why you must go: The fascinating open terrace not only gives you the kicks but is also a great spot to click pictures. The Resident DJ will make sure that you make the most of your time on the dance floor. Their extensive Bar Menu will give you a tough time to decide the perfect drink to order here. The lively ambience will make you come back to this place again and again. Bring along a bunch of friends from work to unwind and have a blast!
Cost for two:
INR 1300 for two people (approx.)
Where:
Jubilee Hills
5. The Bar - Novotel Hyderabad Convention

Why you must go: You can let your hair down with the exquisite vibe in this place. The hyper party crowd sets the mood right for the night. There is indoor as well outdoor lavish dining areas. The dance floor gives you maximum feels. With ample space in the club, it never gets too crowded.
Cost for two:
INR 2200 for two people with alcohol
Where:
Novotel Hotel, HICC Complex
6. Glocal Junction


It is a modern-day fine dining cum lounge combined together blended with the elements of global and local appeal. Travelling gives an all-new level of exposure to people. Glocal believes that in today's world people travel and know things yet at the core of their heart, the intricate feeling of belonging to a place locally never fades away. Emphasizing on the new global-local' trend among people, this place gives a touch of 'Glocal' to everything they offer. The 5000 sq. feet lounge has two floors. The comfortable outdoor seating is a great plus to enjoy the night while you sip Glocal cocktails under the moonlight. The in-house DJ and Karaoke nights make the time worth spent here.
Cost for two:
INR 1200 for two people with alcohol
Where:
Kondapur
7. Sky Lounge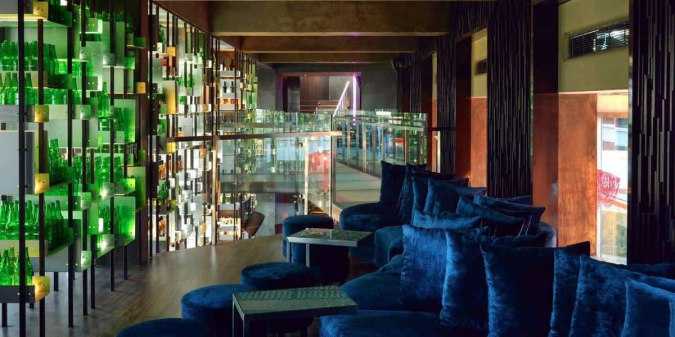 Their belief lies in the fact that life revolves around the art of preparing and serving delicious food. The interior décor done in style has a contemporary feel to it with hues of metallic grey. The Sky Lounge is on the eleventh floor of the building, thus providing a breathtaking view of the city at any time of the day. One must try their special martinis -Big Bang and Nebula Nectar while you munch on their vast range of appetizers. The EDM beats promise a rocking night.
Cost for two:
INR 2000 for two people with alcohol
Where:
Hitech City
8. Heart Cup Coffee

A café, a pub and a karaoke bar, Heart Cup Coffee is an all-in-one hangout spot for you. They serve some of the greatest 'Beertails'. In case you are wondering about a 'Beertail' then you must know that it a cocktail made out of beer. Their amazing shots of Espresso is for that I-am-strictly-a-coffee-person in among your friends. The fun-packed Karaoke nights will get you singing your heart out. They also have Live Sports Screening and Live Music from time to time. They have recently added craft beers too which are a must-try. Their pasta, steaks and burgers are pure delights.
Cost for two:
INR 1800 for two people with alcohol
Where:
2 Outlets - Kondapur and Jubilee Hills
9. Liquids Pub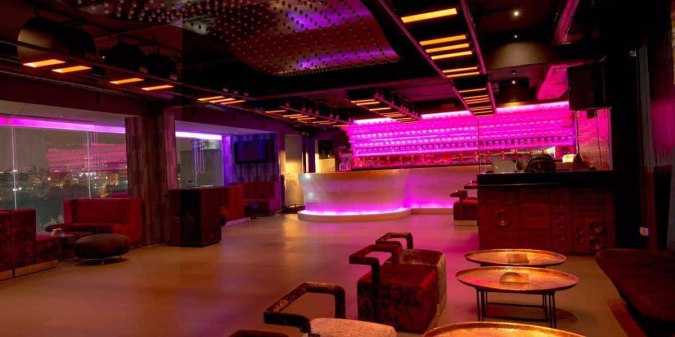 Party hoppers can dance the night away at this uber cool pub in the city. Ladies Night at Liquids Pub guarantee that the girl squad has a fun-filled night without spending a buck. Sip the complimentary drinks and shake a leg while the DJ does all the good work by being the music in charge. The neon lights make up a pleasant ambience. Whether you are going as a couple or with a bunch of friends, Liquids is an excellent hangout spot.
Cost for two:
INR 2000 for two people with alcohol
Where:
Banjara Hills
10. Coco's Bar & Grill

Enjoying Continental or Indian cuisine on the rooftop, seated on the bamboo couches is the reason you would love each and every moment spent here. The lighting here adds a magical touch to the place. Noted as one of the oldest and best pubs in the city, this place has also Live Music from Wednesdays to Sundays. The thatched-roofs, the cosy cushioned seating radiate warmth, setting up an exotic ambience for that long overdue perfect romantic date. Cocktails such as Tango Woo Woo or Costa de Sol are recommended, pair your drinks up with their elaborate section of finger-licking appetizers.
Cost for two:
INR 1700 for two people with alcohol
Where:
Banjara Hills
11. The Air Café Lounge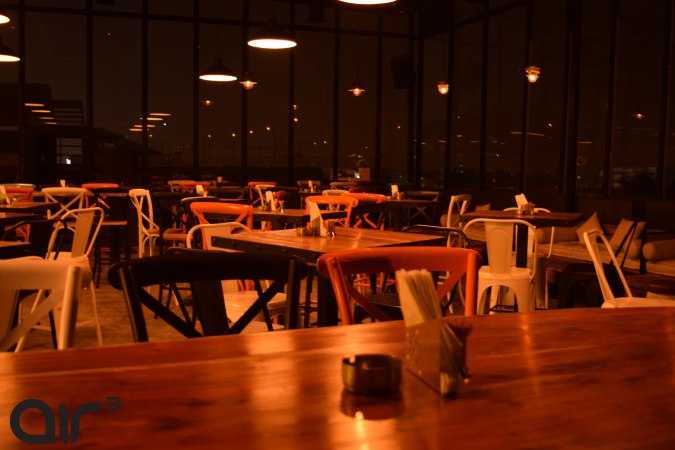 A great place to unwind with the best tunes by numerous bands from all over the country played exclusively for you. Swigging their world-class cocktails under the dazzling stars takes your mind away to a calm place that lets you be yourself and live the moment.
Cost for two:
INR 1500 for two people with alcohol
Where:
Jubilee Hills
Ladies Night
Ladies, this is good news for you. Plan your next night out to any of the pubs on Ladies Nigh and have the time of your life. There are numerous events organized just for your girl gang that you will never run out of options. 10 Downing Street as well as Coco's Bar & Grill host Ladies Night on Thursdays while every Tuesday, Kismet's gives a reason to all the girls out there to celebrate and raise a toast to your girls. Cheers!
12. Other Late-night fun Activities in Hyderabad

There are two kinds of people, one who wants to let their hair down and party hard and another who enjoy the quiet of the night with a dear one. While Hyderabad boasts of a great pub culture, there are also a good many things which non-party crowd can indulge into. If you are a-walk-by-the-lake kind of a person then Tank Bund area is the ideal spot for you. The lighted Buddha Statue in the centre of the Hussain Sagar lake is a mesmerizing sight. The other spots which are also heart-winners at night are Birla Mandir, NTR Gardens and Lumbini Park.

If you are a late-night-snack-munching kind then the Hi-Tech City will welcome you with arms wide open. The plethora of food options is nothing less than heaven for foodaholics. While you are in the Hi-tech City area, do not miss Shilparamam's Night Bazaar. In other areas of the city, eateries serving warm and fresh delicacies in the late night are Ram Ki Bandi (Nampally), DLF Street Food (Gachibowli), Cream Stone Concepts (Banjara Hills), Hotel Rumaan (Moti Gali, Char Minar) and Alhamdulillah Hotel (Nampally).

If you happen to be a-doze-of-history-and-culture at night kind of person, by all means, you must pay a visit to Char Minar at night. If you are fortunate to be visiting the city during the holy month of Ramadan, you are in for a special treat. The dazzle of bangles, the aroma of Irani Chai, the sight of Haleem being served, the vendors being their best in wooing customers, make up for the purest essence of Hyderabad cultural traditions against the backdrop of well-lit Char Minar.


So now you go where to head to when the sun goes down. Make the best of your nightlife in the city of Hyderabad with the wide array of options ranging from parties to late night strolls along the lake. The city never ceases to surprise its visitors with its delicious treats that are available to satisfy your snack cravings at midnight. From Cheese Dosas at Ram Bandi to a delectable plate of Biryani at Hotel Rumaan, Hyderabad is a fun paradise for one and all. Step out into the night and you will see the city revealing its beautiful colours, one shade at a time.