The vibrant nightlife in
Hyderabad
is a treat for the nocturnal people looking out for some fun. The nightclubs, lounges, pubs and bars are here to ensure to keep the night young with the delicious food, merry music and fantastic cocktails. There are not just the popular party hubs in the city; there are also a good range of options if you want to be out at night for some fun and do not want to be at a party.
Explore the city and destress yourself with these options to enjoy the nightlife in Hyderabad that will guarantee you an exciting, fun night:
Must-Visit Pubs and Nightclubs
1. 10 Downing Street

Why you must go: Spending time with good company at an English-themed pub certainly sounds interesting. This pub, is one of the oldest in the city, has plush sofas to help you relax after an exhausting day. The interior décor gives you old school English pub vibes. They also have the concept of themed nights every week ranging from Karaoke to Ladies Night. Their Margaritas have a magical effect as you sip them away into the night. This place is not just fit for youngsters but groups of any age group. The vintage element adds a unique charm to the ambience of this place.
Cost for two:
INR 2400 for two people (approx.)
Where:
2 Outlets -
Begumpet
and
Gachibowli
2. Zero40Brewing

Why you must go
One of the best breweries in the city, Zero40 Brewing has adopted the city's dialling code in its name as the synonymous identity of the city and the pub. The live music and the majestic outdoor seating arrangement ensure a promising ambience to chill out here. It is a recent addition to the Hyderabad's Microbrewery game. They offer six awesome beers which you can chug down with their elaborate food menu. Pitcher Perfect Mondays (1+1 Pitchers) will help you fall in love with the place for all the right reasons and make it popular as a venue for nightlife in Hyderabad.
Cost for two:
INR 1700 for two people (approx.)
Where:
2 Outlets - Jubilee Hills
3. Kismet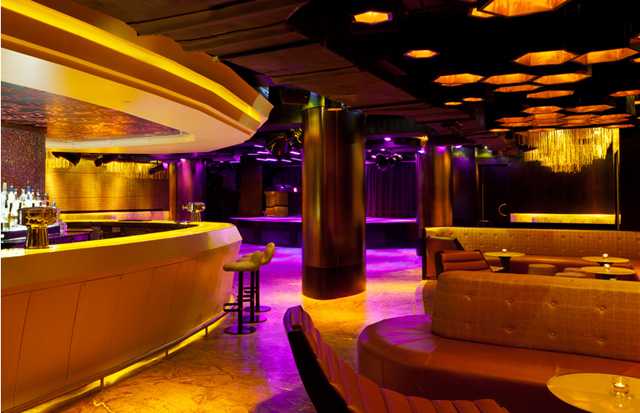 Why you must go:
Whether you want to invite your guests to a VIP lounge or you are a member and would like to enjoy special privileges in the member's private lounge, this place has it all sorted out for you. It is closed on Mondays and Tuesdays. Ladies can have a glamorous night with their girls on Wednesdays and Sundays which are Ladies Nights. Couples can dance the night away on Fridays, Bollywood Nights, with no entry fee for them. Their Berry Martini or Honey Dew can get you in the mood to groove to those beats right away.
Cost for two:
INR 2400 for two people (approx.)
Where:
The Park Hotel, Somajiguda
4. Amnesia Lounge Bar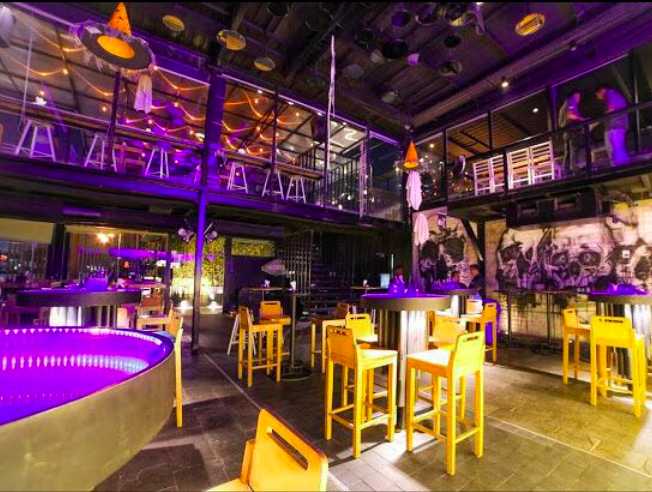 Why you must go: The fascinating open terrace not only gives you the kicks but is also a great spot to click pictures. The Resident DJ will make sure that you make the most of your time on the dance floor while you're indulging in the nightlife in Hyderabad. Their extensive Bar Menu will give you a tough time to decide the perfect drink to order here. The lively ambience will make you come back to this place again and again. Bring along a bunch of friends from work to unwind and have a blast!
Cost for two:
INR 1300 for two people (approx.)
Where:
Jubilee Hills
5. The Bar - Novotel Hyderabad Convention

Why you must go: You can let your hair down with the exquisite vibe in this place. The hyper party crowd sets the mood right for the night and epitomizes the nightlife of Hyderabad. There is indoor as well outdoor lavish dining areas. The dance floor gives you maximum feels. With ample space in the club, it never gets too crowded.
Cost for two:
INR 2200 for two people with alcohol
Where:
Novotel Hotel, HICC Complex
6. Glocal Junction

It is a modern-day fine dining cum lounge combined together blended with the elements of global and local appeal. Travelling gives an all-new level of exposure to people. Glocal believes that in today's world people travel and know things yet at the core of their heart, the intricate feeling of belonging to a place locally never fades away. Emphasizing on the new global-local' trend among people, this place gives a touch of 'Glocal' to everything they offer. The 5000 sq. feet lounge has two floors. The comfortable outdoor seating is a great plus to enjoy the night while you sip Glocal cocktails under the moonlight. The in-house DJ and Karaoke nights make the time worth spent here.
Cost for two:
INR 1200 for two people with alcohol
Where:
Kondapur
7. Sky Lounge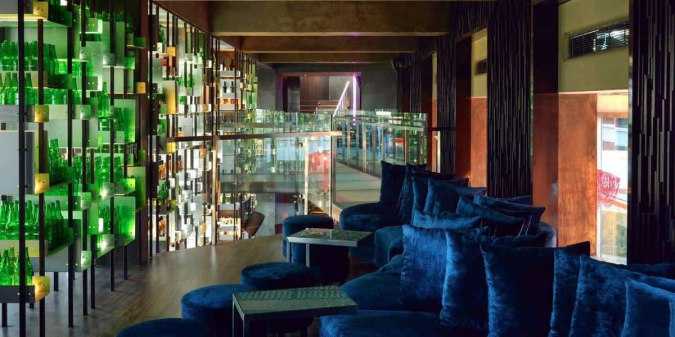 Their belief lies in the fact that life revolves around the art of preparing and serving delicious food. The interior décor done in style has a contemporary feel to it with hues of metallic grey. The Sky Lounge is on the eleventh floor of the building, thus providing a breathtaking view of the city at any time of the day. One must try their special martinis -Big Bang and Nebula Nectar while you munch on their vast range of appetizers. The EDM beats promise a rocking night out while you enjoy the nightlife in Hyderabad.
Cost for two:
INR 2000 for two people with alcohol
Where:
Hitech City
8. Heart Cup Coffee

A café, a pub and a karaoke bar, Heart Cup Coffee is an all-in-one hangout spot for you and typifies Hyderabad's nightlife. They serve some of the greatest 'Beertails'. In case you are wondering about a 'Beertail' then you must know that it a cocktail made out of beer. Their amazing shots of Espresso is for that I-am-strictly-a-coffee-person in among your friends. The fun-packed Karaoke nights will get you singing your heart out. They also have Live Sports Screening and Live Music from time to time. They have recently added craft beers too which are a must-try. Their pasta, steaks and burgers are pure delights.
Cost for two:
INR 1800 for two people with alcohol
Where:
2 Outlets - Kondapur and Jubilee Hills
9. Liquids Pub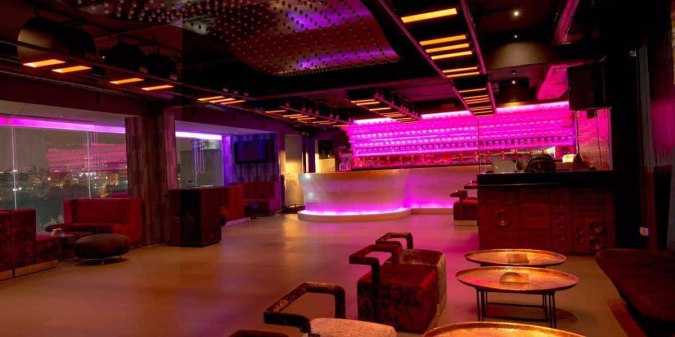 Party hoppers can dance the night away at this uber-cool pub in the city. Ladies Night at Liquids Pub guarantee that the girl squad has a fun-filled night without spending a buck. Sip the complimentary drinks and shake a leg while the DJ does all the good work by being the music in charge. The neon lights make up a pleasant ambience. Whether you are going as a couple or with a bunch of friends, Liquids is an excellent hangout spot.
Cost for two:
INR 2000 for two people with alcohol
Where:
Banjara Hills
10. Coco's Bar & Grill

Enjoying Continental or Indian cuisine on the rooftop, seated on the bamboo couches is the reason you would love each and every moment spent here. The lighting here adds a magical touch to the place. Noted as one of the oldest and best pubs in the city, this place has also Live Music from Wednesdays to Sundays. The thatched-roofs, the cosy cushioned seating radiate warmth, setting up an exotic ambience for that long overdue perfect romantic date. Cocktails such as Tango Woo Woo or Costa de Sol are recommended, pair your drinks up with their elaborate section of finger-licking appetizers and enjoy all that nightlife in Hyderabad has to offer.
Cost for two:
INR 1700 for two people with alcohol
Where:
Banjara Hills
11. The Air Café Lounge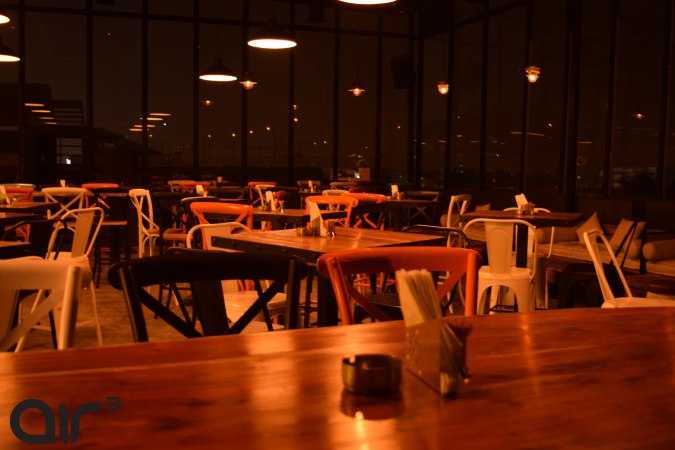 A great place to unwind with the best tunes by numerous bands from all over the country played exclusively for you. Swigging their world-class cocktails under the dazzling stars takes your mind away to a calm place that lets you be yourself and live the moment.
Cost for two:
INR 1500 for two people with alcohol
Where:
Jubilee Hills
12. TOT

Why you must go:
Located in the Jubilee Hills area of Hyderabad, TOT is one of the best night clubs in town which offers a London like clubbing experience. Other than the lip smacking finger food, and different cuisines from all over the world, there are also amazing cocktails for you try. However, the highlight of the club is the several international artists that frequently come here to perform. Some of the popular ones include Justin Mylo, Myris and Shiv etc. With an amazing decor and groundbreaking music, the club gives the other bars a run for their money.
Cost for two
: INR 2000 for two people (approx.)
Where:
Plot 115, Road 10, Jubilee Hills
13. Dirty Martini

Why you must go:
Situated in the Jubilee Hills area of Hyderabad, Dirty Martini is one of the best cafes in town. The most unique thing about this place is that it serves alcohol only three days a week i.e. Thursday, Friday and Saturday. On other days, you can have delicious soup and mouth-watering cocktails. Some of the best dishes include Quinoa Arancini Balls, Spaghetti Aglio Olio and Mushroom Soup etc. You should definitely make a trip to this quaint cafe for a great dining experience.
Cost for two:
INR 1000 - INR 3000 for two people (approx.)
Where:
5th-floor plot, Alcazar Mall, no. 498, Rd Number 36, Jubilee Hills
14. Carpe Diem

Why you must go
:
Carpe Diem is currently one of the most popular places to go clubbing and partying in Hyderabad right now. Boasting of the largest island bar in town, the bar also has very quirky and dazzling lights and flaunts a cosy dark ambiance. Frequented mainly by the youth of the city, Carpe Diem is also considered one of the best places to go party with your bae. They also have an elevated VIP section which has bottle service and table booking in advance. Besides, the decor is luxurious with suede and leather seating. Last but not the least, they have delicious finger licking food to satiate your appetite.
Cost for two:
INR 2000 for two people (approx.)
Where:
724-A, CBI Colony, Road 37, Jubilee Hills
15. Prost

Why you must go:

Prost, also known as Prost Brewpub is one of the first microbreweries to open in the town of Hyderabad. Located in the party hub of town i.e. Jubilee Hills, the place is always buzzing with activity and is visited by both the young and the adult crowd alike. Boasting of a retro theme and a gorgeous old world decor, Prost also has a large seating capacity. Other than beer, you can also try their delicious finger food and snacks.
Cost for two:
INR 2200 for two people (approx.)
Where
: 882/A, Road 45, Jubilee Hills
16. Prism

Why you must go:

Lately launched in Hyderabad's Gachibowli area, Prism is India's first nightclub that draws from an international standard lighting system. Although the USP of the club is it's the lighting system, but the bombastic sound, amazing food and uplifting music are equally good. Boasting of an exuberant capacity, the nightclub has groovy sounds and a magnificent floor where you can shake a leg or two. And while you are at it, do not forget to try there out of the world concoctions, mocktails and cocktails.
Cost for two:
INR 2000 for two people (approx.)
Where:
Opp. Jayabheri Meadows, Financial District, Gachibowli
17. By the Bay
Why you must go
:
Situated on the banks of the pristine Hussain Sagar, By the Bay is one of the latest additions to the glittery hangout places of Hyderabad. With a seating capacity of over 170 people, the cafe cum bar has outdoor seating where you can enjoy your food and drinks overlooking the beautiful views of the lake. The restaurant is spread over two floors and the unique thing about the bar is that the price of the drinks keeps going up and down, like in an actual stock exchange.
Cost for two
: INR 1200 for two people (approx.)
Where:
Besides Water Front, Hussain Sagar, Khairatabad, Necklace Road
18. Tiki Shack

Why you must go:
Tiki Shack is an uber-cool bar and cafe which had a branch in Jubilee Hills in Hyderabad. Currently, it has come up with another branch in Gachibowli which is considered to be even cooler and sophisticated. It has both indoor and outdoor seating space and boasts of a plethora of delicious cocktails and dishes. Abuzz with a live DJ and other entertainment shows, you can visit the place to unwind after a long week.
Cost for two:
INR 1000 for two people (approx.)
Where:
2 Outlets - 1259/A, 5th Floor, Beside Heritage Fresh, Road 36, Jubilee Hills and 5th Floor, Times Square, Vinayak Nagar, Gachibowli
19. Air Live

Why you must go:
Located in the party hub of Hyderabad - the very famous Jubilee Hills, Air Live is one of the favourite hangout spots in town, especially among music connoisseurs. The bar hosts a live music performance every evening contrary to other places that have DJs and electronic music. Besides the fact that the bar is pretty reasonably priced, they also have mouth- watering delicious food that attracts a whole lot of customers.
Cost for two:
INR 1500 for two people (approx.)
Where:
5th Floor, Odyssey Mall, Road 36, Jubilee Hills
20. Stone Waters

Why you must go:

Stone Waters is an open-air lounge in the Jubilee Hills area of Hyderabad which boasts of amazing food, delicious cocktails and all of this under the clear skies with a view. It is especially popular among people who are fond of old Hindi classical music as that is their forte.
Cost for two:
INR 1800 for two people (approx.)
Where:
Shop 1299, B1, 5th Floor, Aruna Arcade, Road 1, Jubilee Hills
21. Karma

Why you must go:
Karma is a beautiful cafe cum bar that is perched on the 8th floor of Shangri La Towers. For the same reason, the place offers gorgeous views of the cityscape and is the most perfect place to relax and unwind after a hectic week, and enjoy a drink with a view. Besides, the place has brilliant live music on some days while on others, there is a DJ or electronic music is played. Other than that, the place is also known for its lip-smacking, finger-licking, sumptuous food.
Cost for two:
INR 1500 for two people (approx.)
Where:
8th Floor, Shangri La Towers, Road 2, Banjara Hills
22. Hylife Brewing Company

Why you must go
:
Hylife Brewing Company is one of new microbreweries in town that boasts of a beautifully lit dance floor on a rooftop. Besides the very delicious beer and cocktails, the place is also known for its very amazing food. The bar is also known for its very vibrant and contemporary decor, that adds to the overall ambiance. Along with a full bar, you can also enjoy the live music playing in the background.
Cost for two:
INR 2000 for two people (approx.)
Where:
800 Jubilee, Road No 36, Jubilee Hills
23. Resign Sky Bar

Why you must go:
Boasting of amazing food and an even better ambience, Resign Sky Bar is one of the most popular places situated in the HiTech area of Hyderabad. The lounge has good music and a full bar where you can sit and have a good time with friends and family.
Cost for two:
INR 1400 for two people (approx.)
Where:
Plot 4/1 & 4/2, 64, 5th Floor, Ohris Cyber Grub, Huda Techno Enclave, Mind Space Centre, Hitech City
24. Zing
Why you must go:

Perched on the sixth floor of the Hyatt Hotel in Banjara Hills area of Hyderabad, Zing is known to offer some of the best fusion food in the region. In addition to that, you can enjoy amazing cocktails, all with a beautiful view of the cityscape and skyline. The rooftop bar also has a glass floor section which lets you take a beautiful look at the floors below. In addition to that, you can also enjoy the in-house swimming pool (for members only) and fresh barbeque.
Cost for two:
INR 1700 for two people (approx.)
Where:
Hyatt Place, Road 1, Banjara Hills, Hyderabad
Ladies Night
Ladies, this is good news for you. Plan your next night out to any of the pubs on Ladies Nigh and have the time of your life. There are numerous events organized just for your girl gang that you will never run out of options. 10 Downing Street as well as Coco's Bar & Grill host Ladies Night on Thursdays while every Tuesday, Kismet's gives a reason to all the girls out there to celebrate and raise a toast to your girls. Cheers!
25. Other Late-night fun Activities in Hyderabad

There are two kinds of people, one who wants to let their hair down and party hard and another who enjoy the quiet of the night with a dear one. While Hyderabad boasts of a great pub culture, there are also a good many things which non-party crowd can indulge into. If you are a-walk-by-the-lake kind of a person then Tank Bund area is the ideal spot for you. The lighted Buddha Statue in the centre of the Hussain Sagar lake is a mesmerizing sight. The other spots which are also heart-winners at night are Birla Mandir, NTR Gardens and Lumbini Park.

If you are a late-night-snack-munching kind then the Hi-Tech City will welcome you with arms wide open. The plethora of food options is nothing less than heaven for foodaholics. While you are in the Hi-tech City area, do not miss Shilparamam's Night Bazaar. In other areas of the city, eateries serving warm and fresh delicacies in the late-night are Ram Ki Bandi (Nampally), DLF Street Food (Gachibowli), Cream Stone Concepts (Banjara Hills), Hotel Rumaan (Moti Gali, Char Minar) and Alhamdulillah Hotel (Nampally).

If you happen to be a-doze-of-history-and-culture at night kind of person, by all means, you must pay a visit to Char Minar at night. If you are fortunate to be visiting during the holy month of Ramadan, you are in for a special treat as the city offers a different kind of nightlife in Hyderabad for those seeking something else. The dazzle of bangles, the aroma of Irani Chai, the sight of Haleem being served, the vendors being their best in wooing customers, make up for the purest essence of Hyderabad cultural traditions against the backdrop of well-lit Char Minar.


So now you go where to head to when the sun goes down. Make the best of your nightlife in the city of Hyderabad with the wide array of options ranging from parties to late-night strolls along the lake. The city never ceases to surprise its visitors with its delicious treats that are available to satisfy your snack cravings at midnight. From cheese dosas at Ram Bandi to a delectable plate of Biryani at Hotel Rumaan, Hyderabad is a fun paradise for one and all.

Step out after the sun sets in City of Nizams and enjoy all that nightlife in Hyderabad has to offer and you will see the city revealing its beautiful colours, one shade at a time.