The capital of Telangana,
Hyderabad
, is the sixth most populated city in India and is home to a bustling multicultural society. Popularly known as the "City of Pearls" and the "City of Nizams", Hyderabad has been the centre of a vibrant historical legacy, ever since its inception by the Qutub Shahi dynasty, to be later on conquered by Mughal Empire and finally falling in the hands of Asaf Jahi dynasty. The influence of this vast royal past shines even today in the culture of Hyderabad, food and iconic architectural structures such as
Charminar
and
Golkonda Fort
which stand as testaments to the city's glorious history. The locals of the town are referred to as Hyderabadis, and they have developed a culture that is distinctly a mixture of both Muslim and Hindu traditions.
Modern Day Hyderabad
Hyderabad is a melting pot of North and South Indian cultures. The culture of Hyderabad is quite distinct from the rest of Telangana and showcases strong Islamic influences inherited from the period of the Nizam rule. The impact of the Islamic culture is starkly visible on Hyderabad's architecture, food, lifestyle and language. This is more evident in the old city, while the new city represents a more cosmopolitan culture. Hyderabad has a rich tradition of literature and fine arts, with many museums, art galleries and exhibitions dedicated to the display of Hyderabadi heritage. Being multicultural, festivals of all ethnicities, be it Diwali, Eid or Christmas, are given equal importance and celebrated with a lot of pomp and brilliance.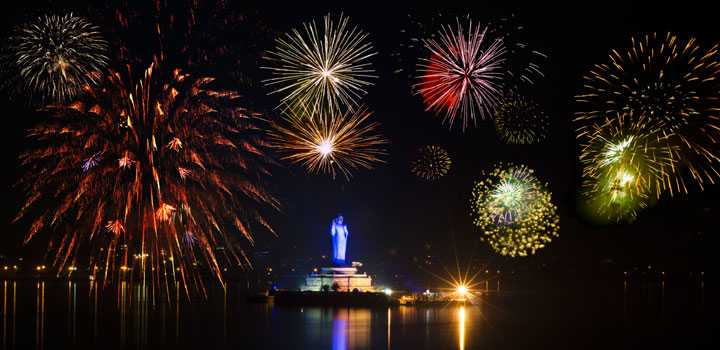 Local Language
Urdu was the official court language of the royals of Hyderabad. It is where Urdu developed in great prominence, and the dialect spoken primarily by the Muslim population was known as "Deccani Urdu" or "Dakhani Urdu". Due to the influence of Urdu, a distinct dialect of Hindi is also spoken in the city. Telugu has been another popular spoken language in Hyderabad for centuries and also serves as the native language of Telangana. Apart from Urdu and Telugu, English, Hindi, Tamil, Marathi and Gujarati is also spoken in the city as their respective speakers also reside in the city.
Regional Clothing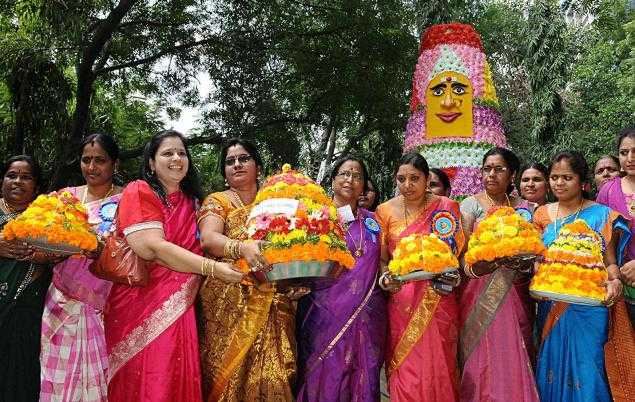 Typically, women in Hyderabad wear Indian sari or salwar kameez. The traditional dress for women, however, is the Khara dupatta, a standing veil and salwar kameez. Men usually wear kurta pyjama and sherwani. A unique style of Hyderabadi women is their strong sense of matching. From bangles to jewellery to sandals and even purse matches perfectly well with the colour of the dress. Pearl jewellery is especially popular among Hyderabadis.
Traditional Cuisine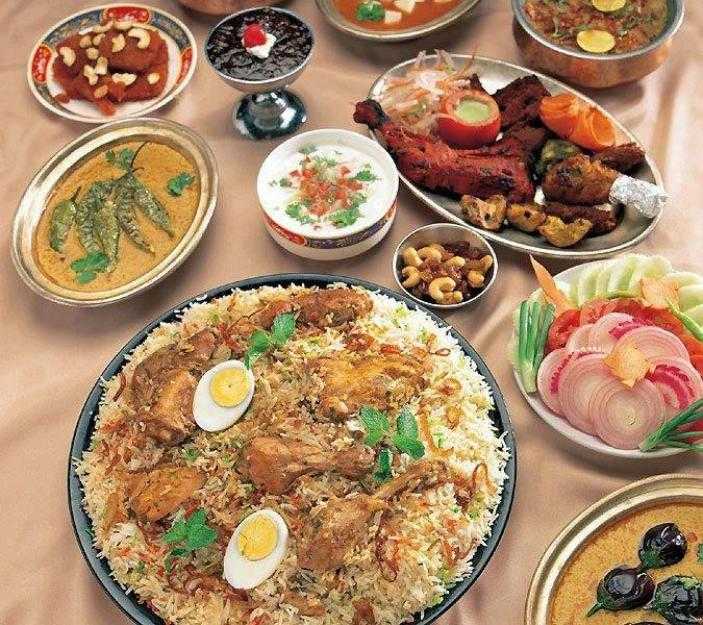 A beautiful blend of Mughal, Nawabi and Andhra cuisines, the Hyderabadi cuisine is known for its delectable flavours, with a profound use of desi ghee, dry fruits, meats and spices. Traditional Hyderabadi Dum Biryani is the most celebrated dish from Hyderabad and is served at restaurants in the entire country. It is made primarily of goat meat and rice and carries a distinct aroma. Nicely garnished with pudina, fried onion and boiled eggs, it is served with Dahi-ki-chutney and Mirchi-ka-salan.
Pheni is a dessert eaten during the festival of Diwali and Ramzan, and Muslims traditionally prepare double ka Mitha and Haleem during the holy month of Ramzan. Irani Chai, Lukhmi, and Naancut Biscuits are other notable preparations of Hyderabad.
Arts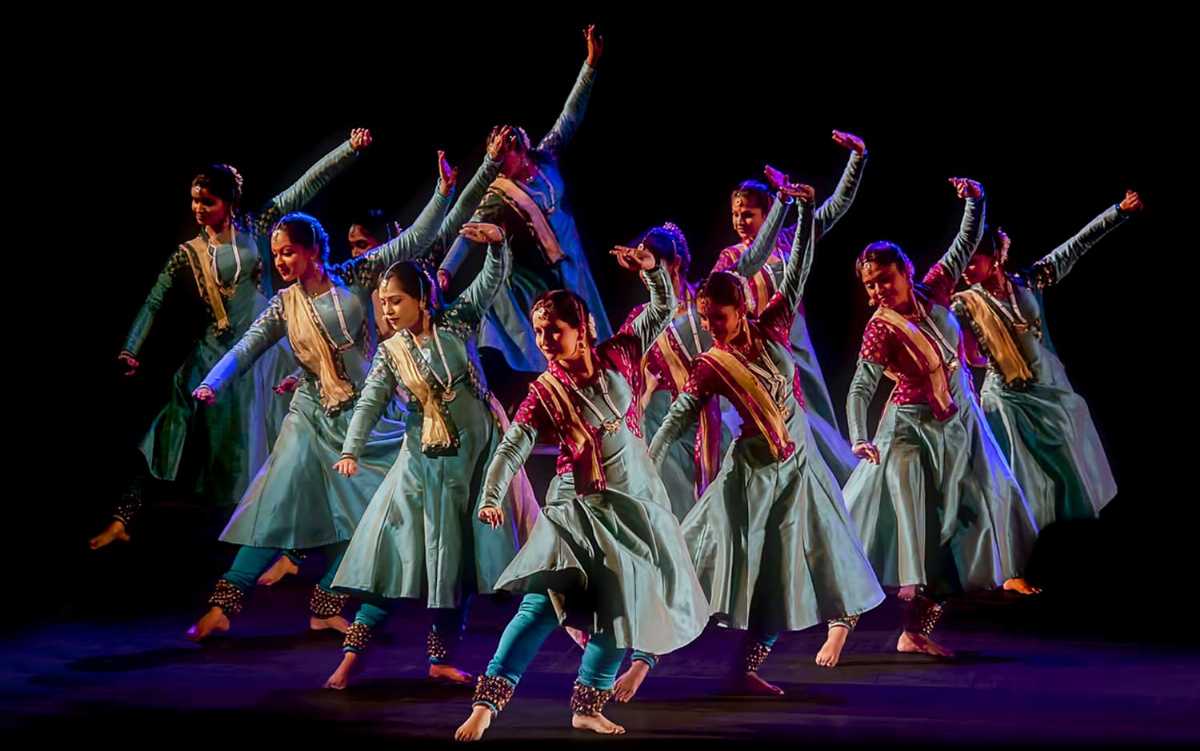 There are many art centres in Hyderabad, which display the splendid heritage of dance and music of the city. Kathak is a popular dance form incepted in the courts Mughals and Nawabs, followed by Kuchipudi, Bharatanatyam and Odissi. Hindustani Classical Music and Carnatic Classical Music are the traditional musical renditions of the city. The arts section of the culture of Hyderabad hosts regular exhibitions showcasing classic Nawabi portraits and contemporary paintings.
Architecture & Design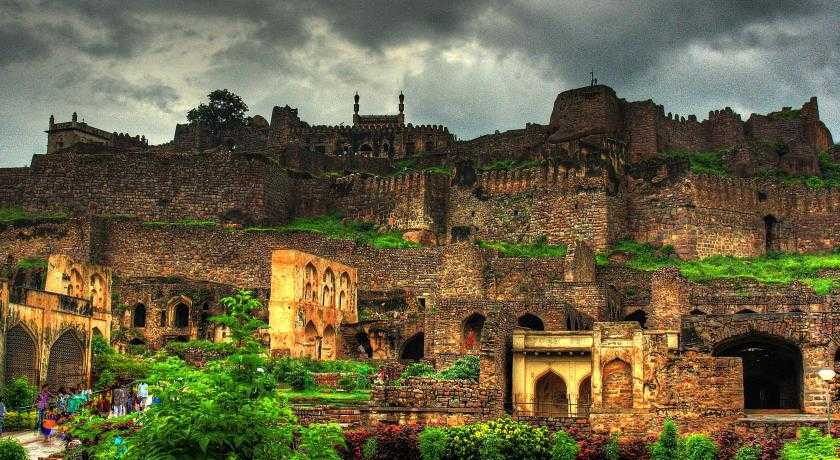 A distinct Indo-Islamic architecture style reflects in the buildings of Hyderabad, making it the first and "Best Heritage City of India". The streets are dotted with various historic mosques and palaces. Charminar, Mecca Masjid, Golconda Fort, Charkaman, Osmania University and Hyderabad High Court are prominent buildings in the city which carry the Qutub Shahi and Mughal styles of architecture.
The Nizams applied European style of architecture in some of the palaces like Falaknuma, Chowmahalla and King Kothi. North Indian architectural styles are also visible in some buildings such as the Birla Mandir, which is a magnificent Hindu temple of Lord Venkateshwara, showcasing a blend of South Indian, Rajasthani and Utkala temple architectures.
Festivities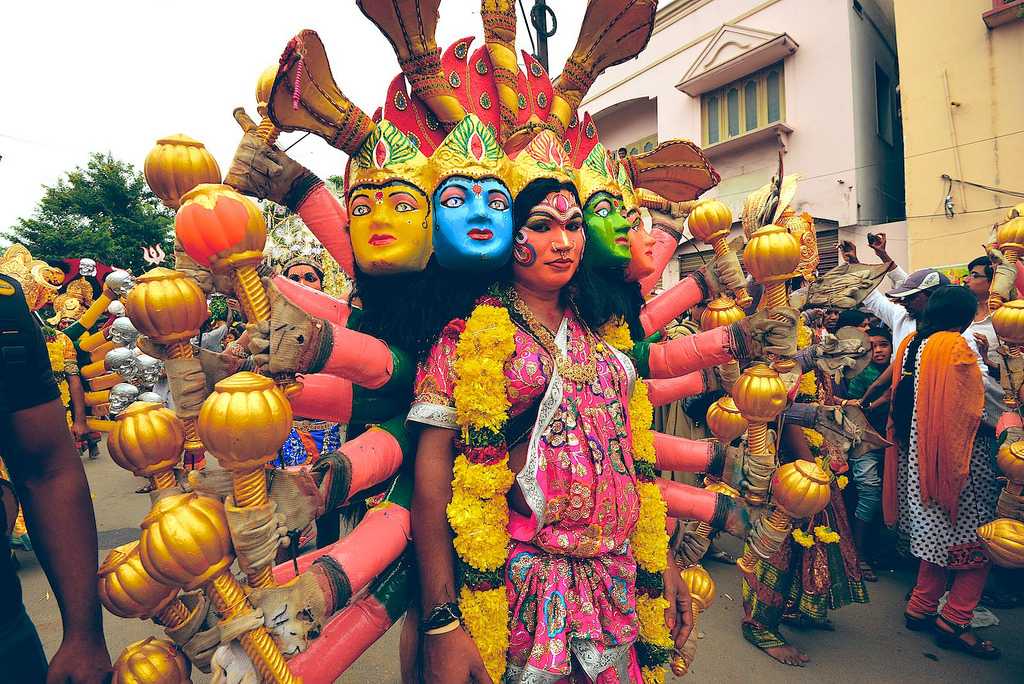 Being a melting pot of various traditions and ethnicities, the culture of Hyderabad has its very own range of festivals. The Deccan Festival is a major regional festival here which takes place annually on every 25th of February and highlights the city's culture, arts, and crafts. The five-day-long festival features Ghazals, Mushairas and Qawwali performers showcasing their talent.
Vinayak Chaturthi is a prominent festival, which celebrates the birth of Lord Ganesha. Observed in March and April and also known as the Telugu New Year, Ugadi is another important festival in Hyderabad. People decorate their house entrances with mango leaves during Ugadi.
Cinema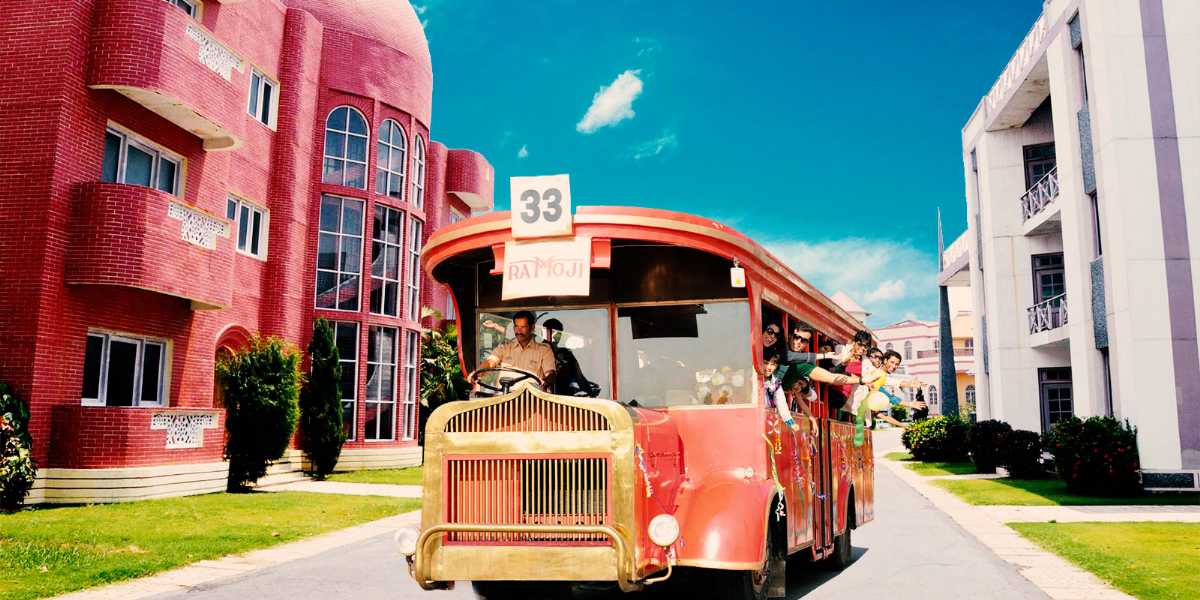 Hyderabad houses the most significant film industry in the world- the Telugu Film Industry, popularly known as Tollywood. Spread across 2000 acres,
Ramoji Film City
it is the largest integrated film city in Telangana and the most massive studio complex in the world, regarding architecture and also holds a Guinness World Record for the same.
It is the major film production centre in Hyderabad and also hosts some of the most prominent film festivals in India such as the Busan Film Festival. It is a popular tourist destination, housing numerous attractions including an amusement park. This wonder is visited by around 1.5 million tourists each year.
Paintings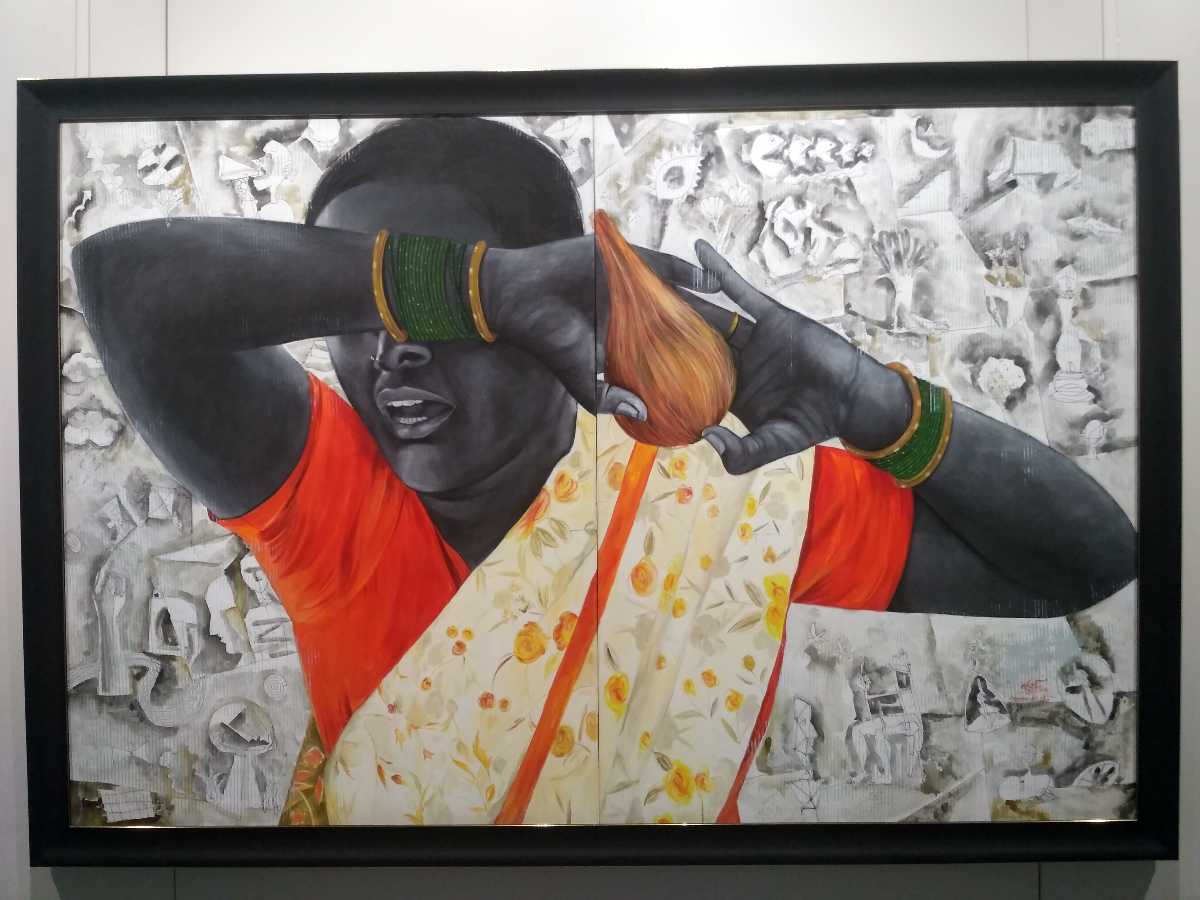 The city is blessed with a vibrant art and crafts scene. Hyderabad was the land where the
Deccani style of painting
originated in the 16th century. It reflected a blend of foreign techniques and was very similar to the neighbouring Vijayanagara paintings. Deccani paintings are marked by extensive usage of luminous gold and white colours or are mostly based on nature, having backgrounds of flora or fauna. This is primarily due to the Islamic influence of the Sultanate. The paintings are a depiction of regional landscape and culture.
Some of these Deccani styled paintings depict some historical events of the region. A popular style of painting in the culture of Hyderabad,
Kalamkari
painting is an artisan textile work that involves painting cotton textiles. The ink is made from bamboo soaked in jaggery and water. The colours come from vegetables, fruits and natural dyes. The entire thing results in a vivid and beautiful painting, which can be bought from any handicraft stores in Hyderabad.
Renowned painters like M.F. Hussain and T Vaikuntam have been associated with the city. Lama Gaud, another well-known painter and Jagdish Mittal, a famous collector of Modern Indian art, also hail from Hyderabad.
Handicraft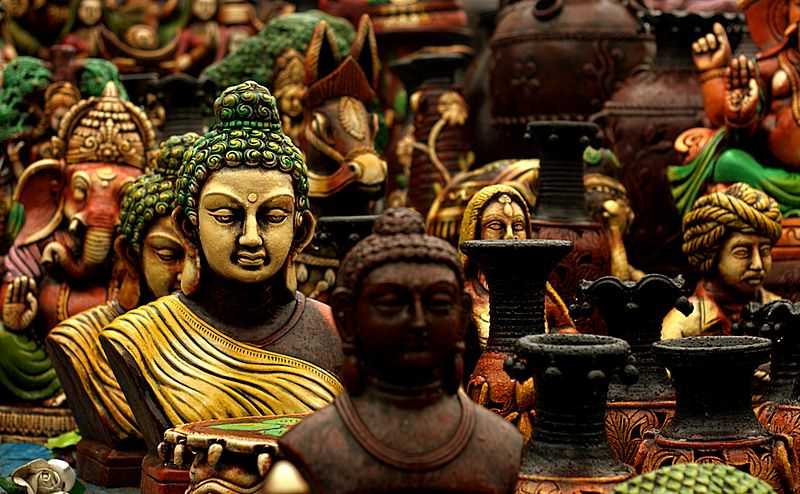 Hyderabad is known for its diverse handicraft market, with abundance in a variety of unique exhibits, be it the exquisite pearl jewellery or wooden carvings of Hindu Gods and Goddesses. Some of these handicraft cultures have been there for centuries and have descended from the older generations. The craft that is known to be the pride of Telangana is the
Bidri craft
.
Today, Hyderabad accounts for the highest production of Birdriware in India. It is told that Iran migrants brought the art to the city. The name 'Birdriware' comes from Bidar, which is a nearby town in Hyderabad. It is basically engraving of silver on metal. This involves the usage of an alloy of copper and zinc, called
gunmetal
. Hyderabad is famous all over the world for its bronze castings. Exquisite skills are required to create these incredible idols.
Another handicraft tradition in Hyderabad is the
Lacquerware
. Cloud work, firework, tin foil decorations and pattern work are all the techniques used in making the Lacquerware. These can be easily found in the Salar Jung Museum and in the handicraft shops around Charminar.
Hyderabad is also known for
silver filigree handicrafts
, which involve precise jewellery metalwork, soldering of various threads of precious metals such as silver. The art provides not only wearable jewellery but also temple decoration items, decorative materials for boxes and jars, trays and other things.
Literature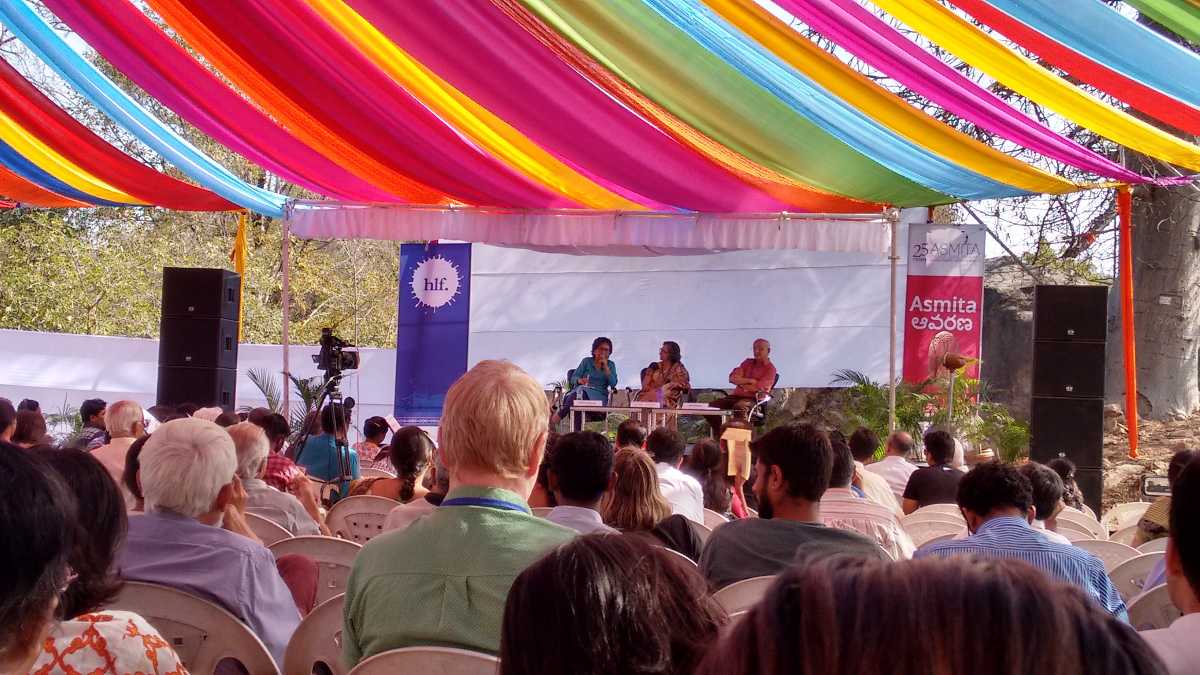 The Qutb Shahs are regarded as great patrons of Urdu, Farsi and Telugu language. Hyderabad witnessed the rise of Urdu literature with some of the earliest manuscripts of Urdu literature written during that time, namely, Deccani Masnavi and Diwan. Regional Marathi, Telugu and Kannada profoundly influence the literature of the region.
There are some hints of Arabian and Persian influences as well, which can be reflected in the poetic meters and the great quantity of renovated words. It was during the period of Nizams that Hyderabad saw massive literary growth. With the printing being invented and started in the city, the first collection of Urdu Ghazals, named Gazal-e-Mahlaqa by Mah Laqa Bai was published, in 1824 AD.
Nizam VII introduced many reforms such as the adoption of Urdu as a language of the court, administration and education. Hyderabad is the birthplace of many great scholars and poets. After the revolt of 1857, many scholars and poets who lost their patronage in Delhi made Hyderabad their homes.
Many scholars migrated to Hyderabad during the years that followed. Sarojini Naidu, who was born and brought up in Hyderabad, was an admirer of the Hyderabadi culture and has described her admiration in her work 'In the Bazaars of Hyderabad'. After independence, many organisations are working on the development of literary work such as Sahitya Academy, Urdu Academy, Telugu Academy etc.
Today, Hyderabad is a cosmopolitan city and is home to one of India's most thriving corporate and IT industries. Offices of multi-national giants like Google and Microsoft are present in the town. No matter how modern the city has become, the culture of Hyderabad still preserves its Nizami authenticity, flavours of its Biryani, the art of making pearl jewellery and the gift of making entertaining movies.