Whether you visit
Pattaya
to sunbathe on one of the coastal beaches or stay in one of the resort hotels, you cannot deny yourself the pleasure of rejuvenating and refreshing by spending time in the beautiful parks in Pattaya.
With the hustle of everyday life, the hectic routines and work schedules, and the constant stress that people are under, stopping by these parks once in a while help to reach some inner peace and content. Many believe that nature has its way of bringing joy and positivity to humans, so here's a list of some of the famous parks in Pattaya that are sure to lift your spirits.
1. Love Art Park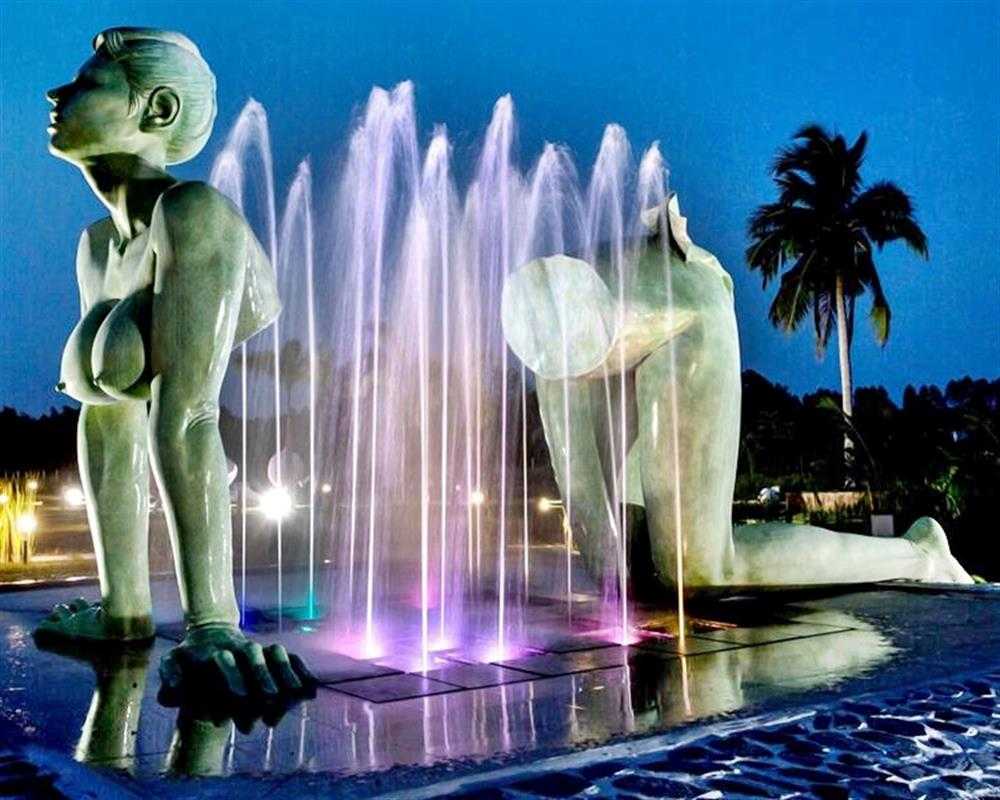 This park was opened in 2015, the park embraces art through massive, and often erotic, sculptures. Built over the course of two years, this park exhibits the work of various artists. The best time to visit the park is in the evening since the exhibits are illuminated, making them look even more exquisite than usual. The sculptures are easily accessible to people who can also climb on them and take memorable pictures. The park hosts Purmoe Art Space, which is an interior gallery to look forward to if you are visiting the Love Art Park.
Timings: 10:00 AM - 10:00 PM
Location: 129/5-7 Moo 8, Na Jomtien
Entry fees:
Adults: 150 THB
Children: 120 THB
2. Lan Pho Muaeng Pattaya Park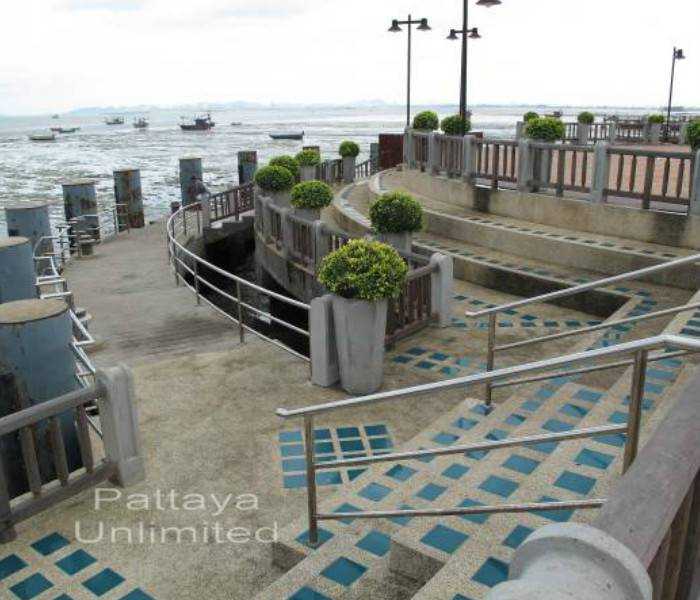 Looking for a day of relaxation by heading down to the beach? This beautiful park in Pattaya offers a great respite by being located on the beach side in Naklua. Surrounded by excellent restaurants and Naklua market, it keeps the visitors happy and satisfied by blending nature and commercial space. The park witnesses various fitness enthusiasts coming over to engage in different types of activities. One can often find joggers, people doing aerobics or dancing along the coast.
Timings: 4:00 AM - 10:00 PM
Location: Pattaya, Na Kluea Road, Na Kluea, 20150, Bang Lamung District, Chon Buri
3. Nongprue Public Park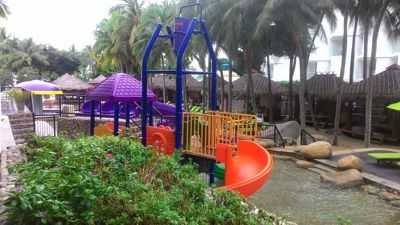 Public parks in Pattaya are places having great exercise stations, large and spacious playgrounds for children and lush gardens. Nongprue Public Park seems to be no different. It provides an excellent space for people to take a walk in nature, get their daily exercise routine covered, or for children to play with their friends. Featuring a lake, manicured gardens and paved paths, it is quite a peaceful place to revitalize oneself.
Location: Chaiyaphon Withi 16 Alley, Muang Pattaya, Amphoe Bang Lamung, Chang Wat Chon Buri 20150
4. Angry Birds Play Park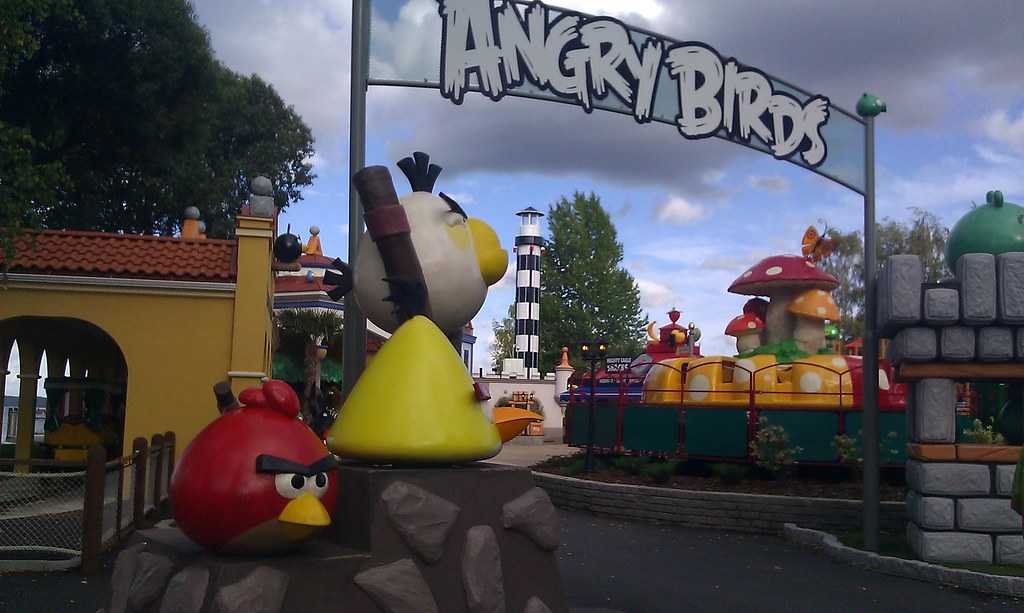 Another lovely beach park, Angry Birds Play Park, is specially designed for children. Based on the famous Angry Birds game, the park features various rides and swings to keep the young ones occupied and cheerful. It's the best place if one is planning to host a playdate or take the children out for a fun day.
Timings: Open 24 hours
Location: Pattaya City, Bang Lamung District, Chon Buri 20150
5. Million Years Stone Park and Pattaya Crocodile Farm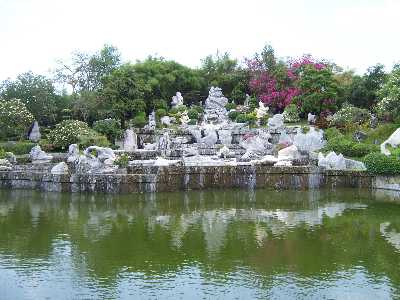 The efforts of over 20 years are evidently visible when it comes to this magnificent park in Pattaya. Featuring age-old stones and crocodile shows, the park has become one of the popular attraction destinations for tourists. Spanning a 70-acre land, the park is just 15-minutes drive from Pattaya. Diverse plant species, rocks and wild animals can be seen inhabiting this enormous park.
Timings: 8:00 AM - 5:00 PM
Location: 1 22/1 Nong Pla Lai, Bang Lamung District, Chon Buri 20150
6. Butterfly Garden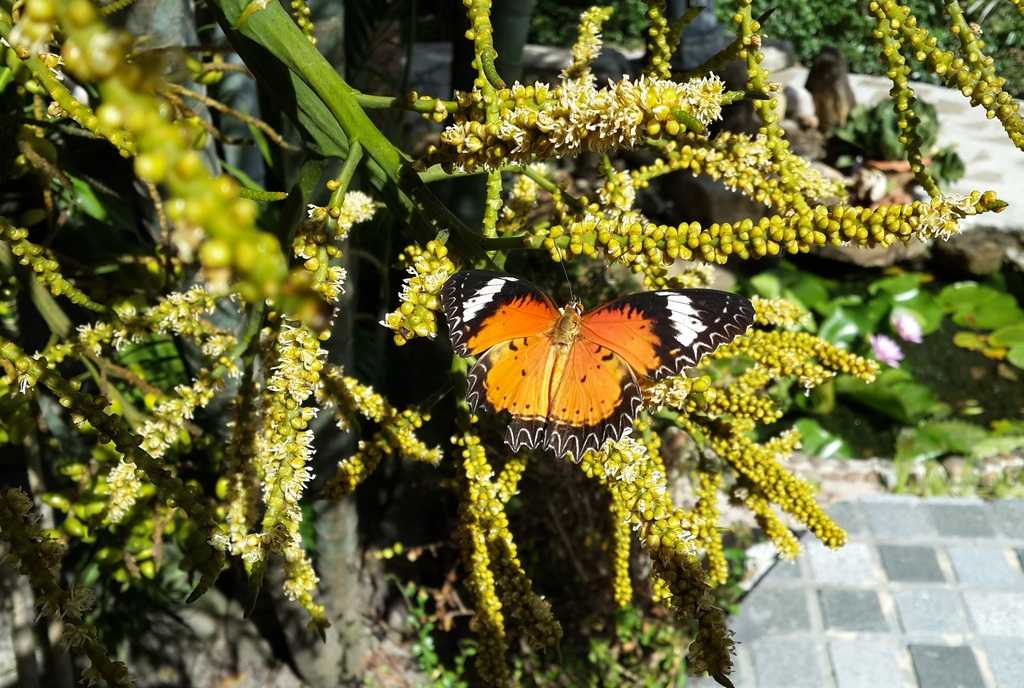 Home to a number of butterflies, the park spans 5000 m2. The flower garden offers breathtaking scenery of thousands of butterflies flying all over the place, proving to a beautiful centre to take children to. With coffee shops and a lake to sit by, the park is a must visit if you are staying in Pattaya.
Timings: 9:00 AM - 6:00 PM
Location: 72, Nong Pla Lai, Bang Lamung District, Chon Buri 20150
7. Three Kingdoms Park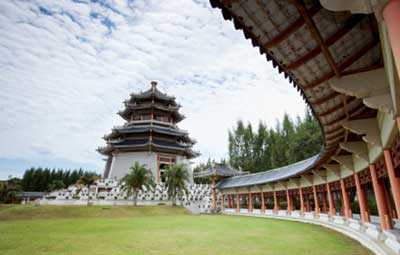 Also known as Suan Samkok, the park was based on 14th-century Chinese novel "Romance of the Three Kingdoms". The essence of this park is to highlight the Buddhist and Chinese philosophies. The park contains 3 pagodas and also features the longest corridor of hand-painted tiles. The tiles beautifully depict the scenes from the novel and bring to life the story behind it. The park's pavilions are filled with magnificent statues. The most prominent statue at this magnificent park in Pattaya is the white marble statue of the Goddess of Mercy, Guanyin.
Timings: 9:00AM-5:00PM
Location: 100, Moo 9, Tambon Pong, Banglamung, Chon Buri 20150
Admission Fee:
Thai Adult: 80 THB
Thai Child: 40 THB
Foreign Adult: 150 THB
Foreign Child: 80 THB
8. Amazon Fishing Park Pattaya

Located at 11km south of Pattaya, Amazon Fishing Park offers a delightful experience to those who love fishing. A little expensive, the place is home to various local fish species. Some of the species that you might catch in the park are:
· Alligator Gar-Fish
· Arapaima
· Barramundi
· Red tail Mystus
· Great White Spearfish
The guides are well-trained and make sure the visitors have the best time possible. To add on to this attractive park, food and drinks are available on the location.
Timings: 8:00AM- 8:00PM
Location: Bang Lamung District, Chon Buri
Cost: 4,500 THB (including transportation, fishing equipment, bait and a meal)
9. Herb Garden Pattaya
Thai flora, lush green lawns, tranquil and peaceful space are things you will find and experience if you visit the Herb Garden in Pattaya. The tropical flowers that are grown here make it a commonplace for flora-lovers. On the first Saturday of every month, a herb market is hosted in the garden, where you can buy a wide assortment of natural herbs and exquisite flowers.
Location: 383/2, Muang Pattaya, Amphoe Bang Lamung, Chang Wat Chon Buri 20150
From a fishing village to being lined with hotels, cabaret bars and high-rise condos, the city of Pattaya has made tremendous progress and development. Amidst the hustle and bustle of everyday life, Pattaya provides several refreshing spots to get those spirits rejuvenated. So next time you're here, these parks in Pattaya will give you some quiet time!