The beautiful city of Pattaya in
Thailand
is one of nature's paradises laced with stunning sandy white beaches, a happening nightlife and some utterly delicious Thai food. Be it Walking Street or the beach, Pattaya has a plethora of restaurants and some fantastic street food which will make your mouth water in a matter of seconds. Thai food is like a multicultural string of ingredients on a plate with a delicious taste and with the city based near a coast, the seafood here is quite exquisite and fresh.
If you want to try the local Thai dishes, we have got your back and put together a list for it all!
1. Tom Yum Goong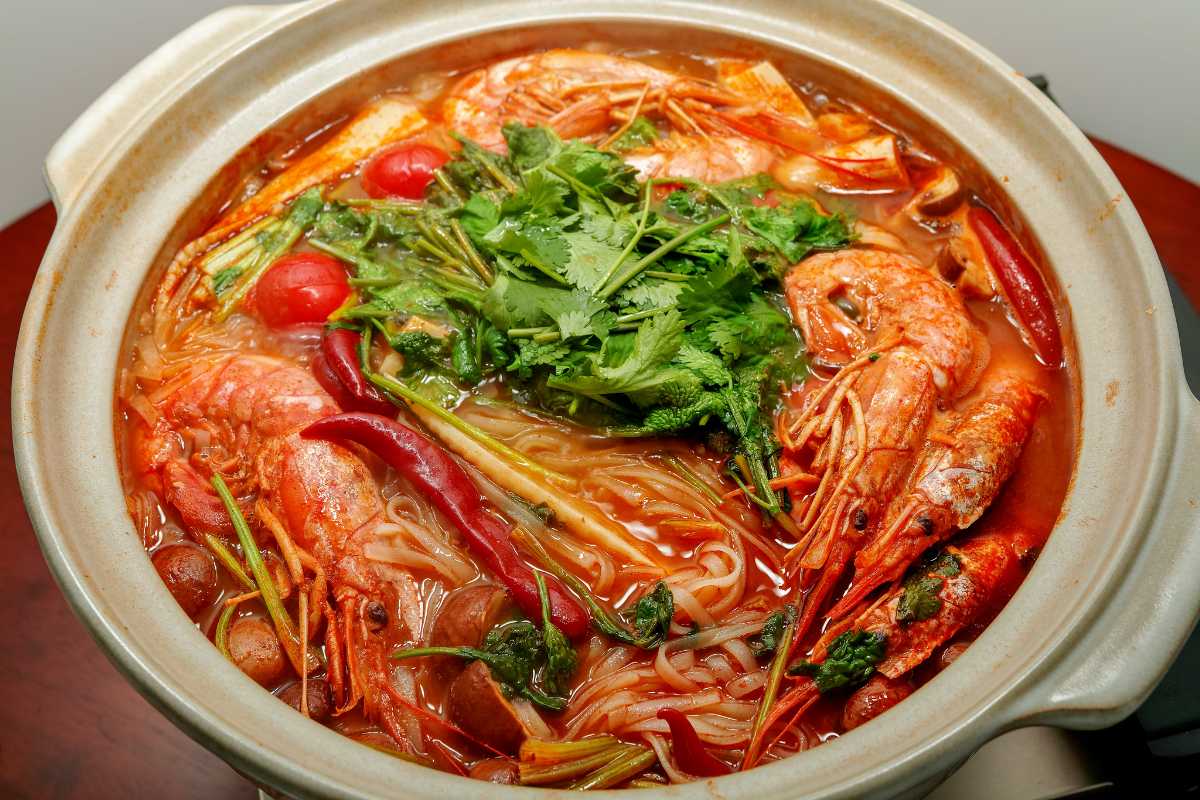 If you are in search of a dish with flavours which smack down and speak Thailand, Tom Yum is the dish for you. With its appealing orange look and tangy taste, this spicy prawn soup will make your taste buds crave for more. Tom Yum Goong is available in many restaurants across the place and is a delicacy because of the fresh prawns and mushrooms used for this dish.
2. Kai Yang with Khao Niao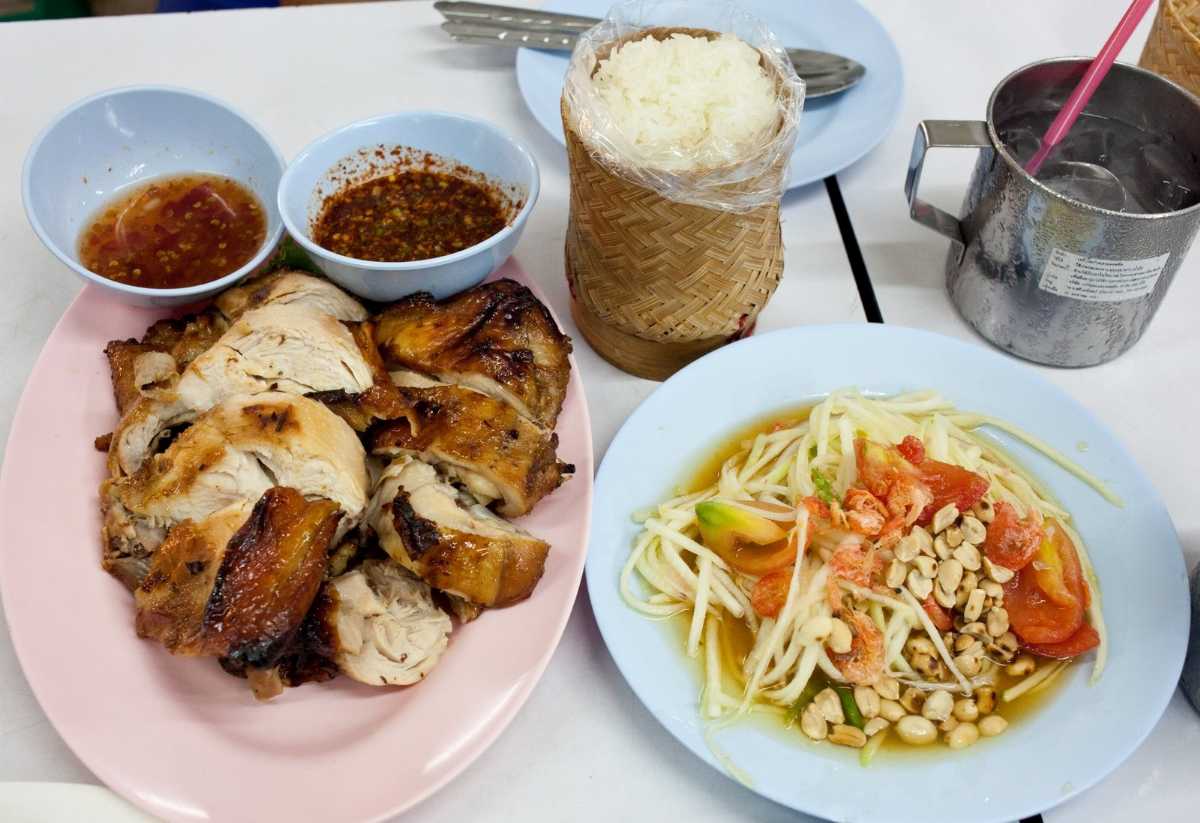 Grilled chicken with sticky rice is never the wrong choice, and this is all Kai Yang with Khao Niao is about. It is popular street food in Pattaya and is a must-try for the ones who do not like spicy food, as this dish has a hint of sweetness in it. The marinated chicken in garlic, lemongrass, Thai soy sauce and fish sauce is grilled and served with sticky rice to enjoy!
3. Kha Niao Mamuang
The Sticky Mango Rice is a traditional Thai dessert with fresh cut up mangoes and a rich flavour. This dish is made with sticky rice, coconut milk, palm sugar and mangoes and is a very colourful addition to the street food lane. It takes to the streets, especially in summer and if you want to try a new kind of desert there, the sticky mango rice is worth a shot!
4. Satay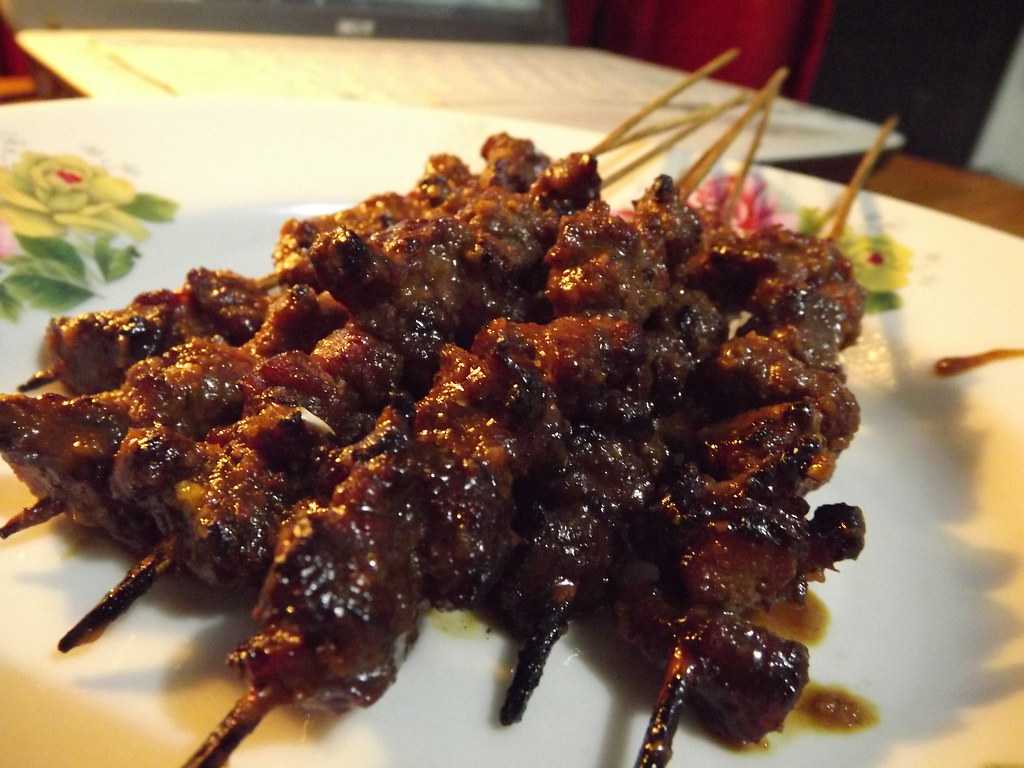 A popular street food in most of the South-eastern countries, Satay consists of juicy pieces of marinated meat on sticks are irresistible. Satay is an almost common sight in the street food corners of Pattaya with pork, chicken and even fish satay available in some places. The juicy and easy to eat nature of this food makes it an instant pick to try out here!
5. Moo Ping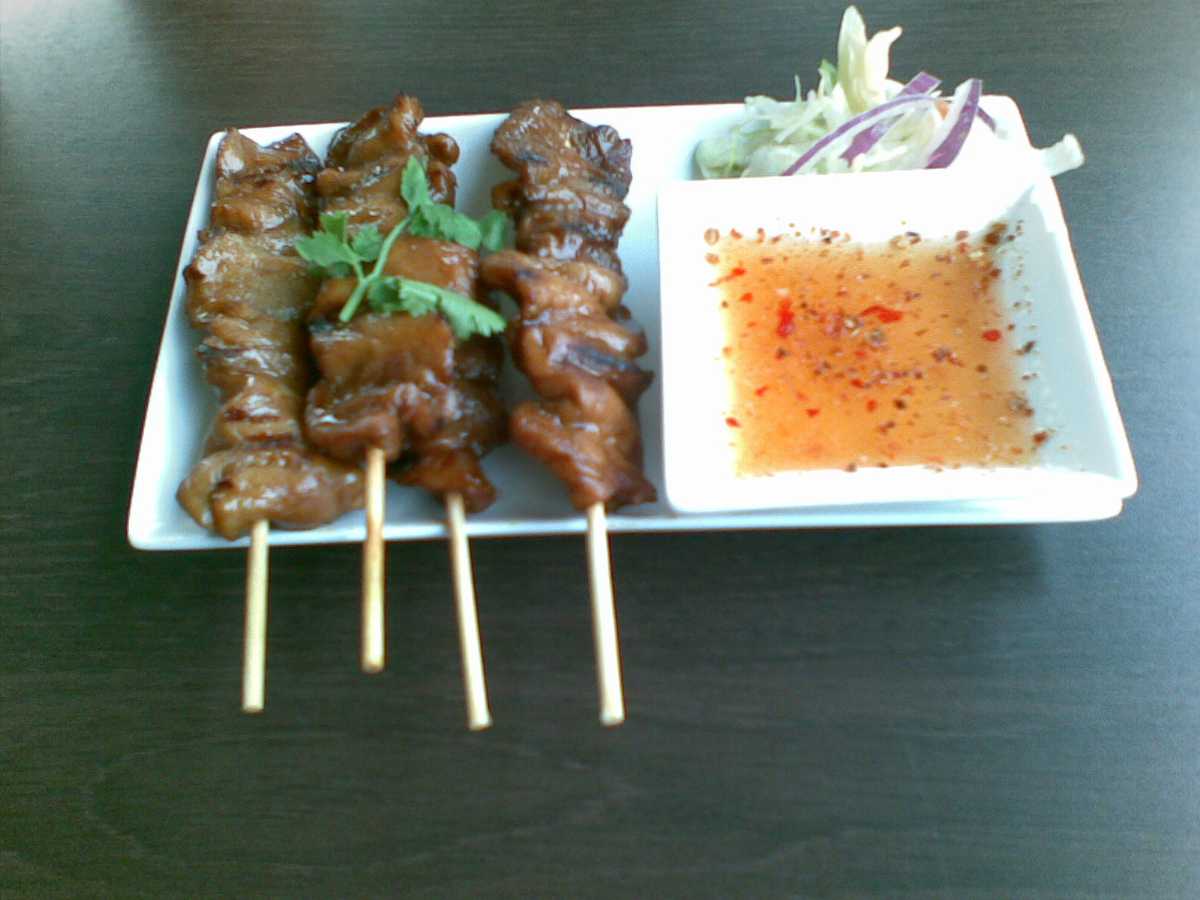 When you are on a walk in the streets of Pattaya, make sure you make a stop to taste the Moo Ping of this place. This grilled pork skewer has a delicious taste and is usually served with sticky rice and spicy, sour dipping sauce. So if you want to grab a rich flavoured quick bite while in Pattaya, make sure you consider the Moo Ping.
6. Pla Pao
Pla Pao might at first seem to be a scary sight for some of the tourists, but it is quite the delicacy in these parts. It is an authentic Thai dish where a fish is grilled in spices and covered with a thick coating of salt to keep the flavours intact and the fish tender. Lemongrass is used to give this dish a sour, fruity flavour, and it is served best with sticky rice and garlic-chilli seafood dipping sauce.
7. Pad Thai
This noodle dish is one of Pattaya's classic street foods with Thai fried noodles in sweet and sour sauce. With thin noodles, this dish is usually made with scrambled eggs, onion, meat – the likes of which are mostly chicken and prawn- and tofu. If you fancy noodles and are in search of a noodle dish, make sure you try Pad Thai.
8. Som Tum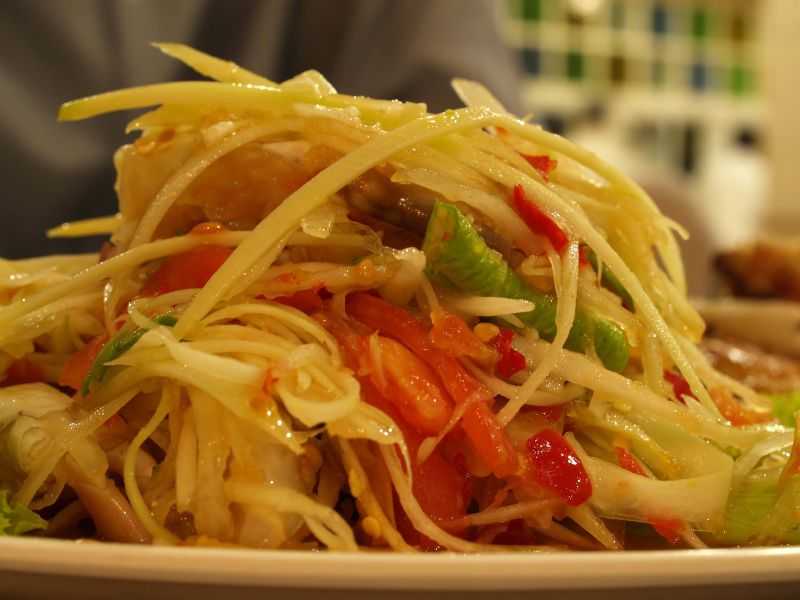 If you are a papaya fan, then make sure you grab a taste of this dish when in Pattaya. Although it receives mixed reactions from the tourists, this papaya salad is a favourite among the locals with its spicy and sweet and sour flavour. Som Tum is available in most of the stalls on the street, so it will not be a problem in case you want to give it a try.
Pattaya has a lip-smacking variety in terms of food, and not just street food. So plan a trip out and dive into the delicious food here!