Malls have a special place in the hearts of the people of
Pune
. Apart from education and Information Technology, malls in Pune are the X factor for the high growth rate of town. Ever since 2010, the number of malls in Pune has risen significantly and is doing so even at present.
Here is a list of the major malls in Pune.
1. Phoenix Marketcity - Largest Mall in Pune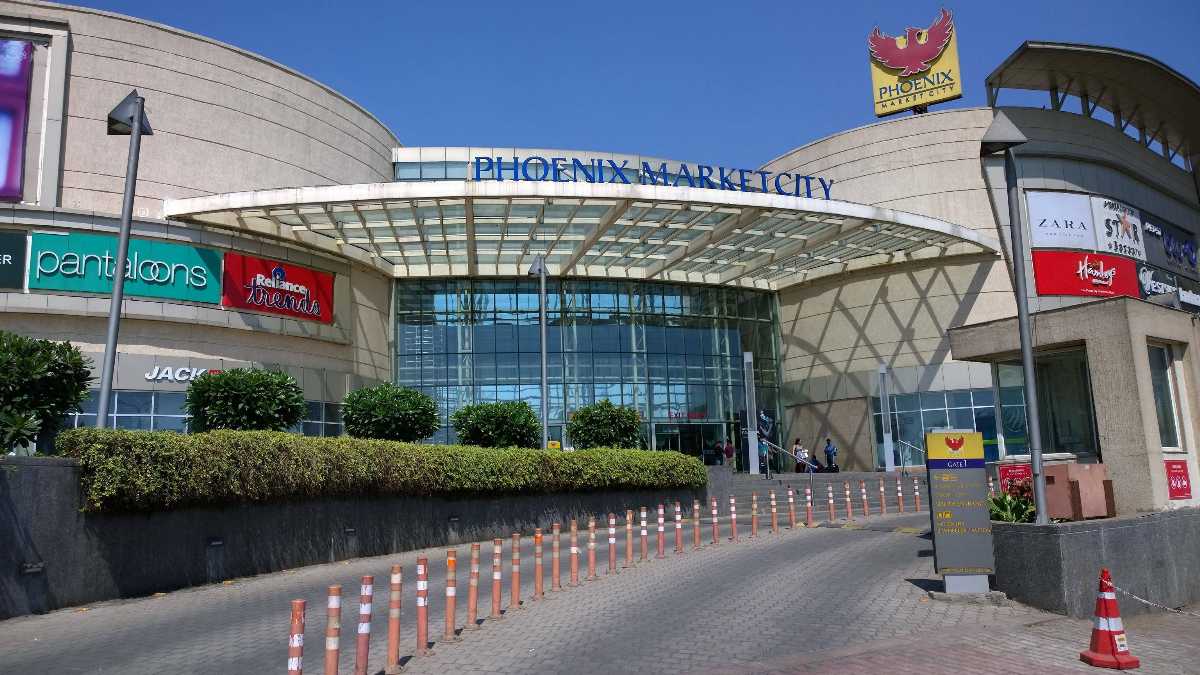 Phoenix Marketcity is one of the largest malls in Pune. Its most significant advantage is that it is located near the airport and has showrooms of international brands, which is why it attracts the bulk of the crowd. Phoenix Marketcity houses some exclusive luxury brands like Superdry, Zara, Aldo, Calvin Klein, Armani Exchange, Accessorize, Amante, Arrow, Carat Lane, Chemistry, Chumbak, Clinique, Fabindia, Fossil, Hunkemoller, iStore, Innisfree, Mango, Mia by Tanishq, Only, Provogue, Label Ritu Kumar, Satya Paul, Scotch and Soda, Steve Madden, Swarovski, and others like H&M, Bata, Biba, Lifestyle, Pantaloons, Westside and more.
Its food court has India's only restaurant working on the conveyor belt concept, named Autobahn. Apart from this, the mall has some of the quirkiest pubs in town like Social, The Beer Cafe, The Forest, etc. It has food chains like Dominos, KFC, McDonald's, to name a few. This mall in Pune has a spa, a multiplex, and an entertainment zone.
Highlights: Exclusive label houses like Label Ritu Kumar, Satya Paul, Steve Madden, etc.
Address: Viman Nagar Road, Clover Park, Viman Nagar, Pune.
Timing: 9:00 AM to 11:00 PM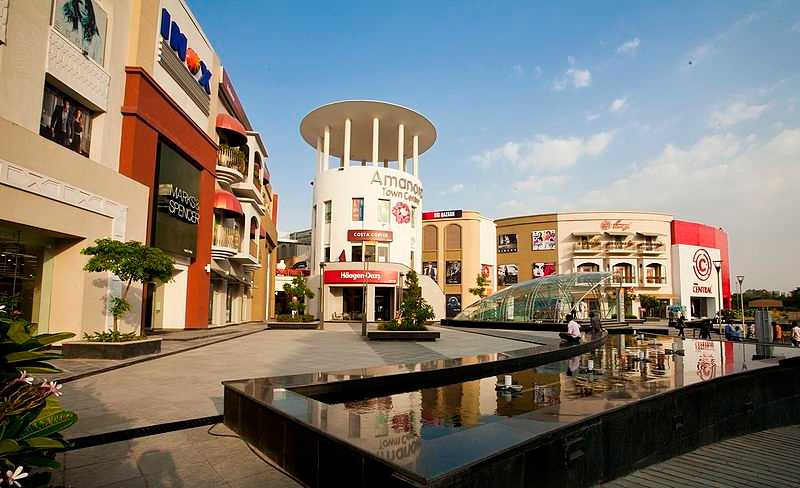 Located opposite Seasons Mall, Amanora Mall is one of the most extravagant malls in Pune. Constructed with intricate, opulent infrastructure and detailed interiors, this mall is a world in its own. The stores that it houses include Pune Central, H&M, Daniel Wellington, Jack and Jones, Mino So, Bata, Home Centre, Decathlon, and many more.
This mall offers a variety of options to satiate its visitors taste buds, including themed cafes like Oh Live!, Tea-a-Holic, Egglicious, Motumal Chaat, Dakshin Rasoi,
Maharashtra
Darbar, Madras Coffee House, Crazy Noodles, Barbeque Nation, Tea Post, The Village, Mad Over Donuts, Starbucks, and many more. This mall in Pune also accommodates automobile showrooms like Harley Davidson, etc. It has a spa, a couple of salons and bars like Agent Jacks, the Beer Cafe and BMG Unplugged.
This mall also has a bowling centre named Amoeba and Inox multiplex. The centre of the mall is a pond which is lit beautifully at night. The outside of the mall has a flea market and the famous "Love Pune" sculpture.
Highlights: Exquisite infrastructure and themed cafes.
Address: Opposite Seasons Mall, Magarpatta City, Hadapsar, Pune.
Timing: 11:00 AM to 10:00 PM
3. Seasons Mall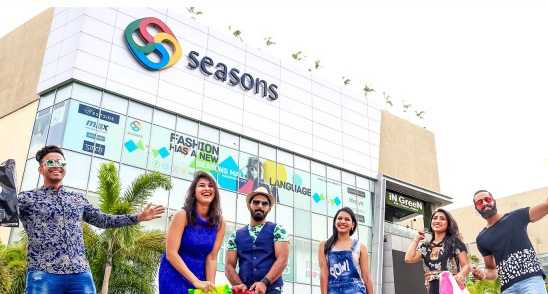 A lavish mall in Pune, Seasons Mall is one of a kind. It has a plethora of shopping and entertainment option for its visitors. Fashion chains like Pantaloons, Lifestyle, Shopper Stop and brands like Ray Ethnic, Max, Go Colors, Bata, Reliance Footwear, Metro, Health and Glow, Venus Traders, Crossword, Archies, Super 99 hypermarket, Cotton Village, Cotton Culture, and many more are part of this mall.
For visitors seeking a delightful gourmet experience, there are food outlets like Waah Marathi, an exclusive restaurant offering typical Maharashtrian delicacies and a special 'Punekar Thaali', Burger King, KFC, Chaat Bazaar, The Noodle Story, Shanghai restaurant, 95 Pizzas and Pastas, Dominos, The Cutlet Factory, The Hang out cafe, Taco Bell, Cream Stone, Gelato and many more. Cinepolis Cinemas is also part of this mall.
This mall also boasts of a spa, a virtual reality zone, gaming zone named TimeZone, a bar called Cuba Libre and an outdoor playing area for children, including a bungee jumping activity.
Highlights: Exclusive fish spa at nominal charges, Downtown Snow World by Essel World.
Address: Magarpatta City, Hadapsar, Pune
Timing: 10:30 AM to 11:00 PM
4. Pavillion Mall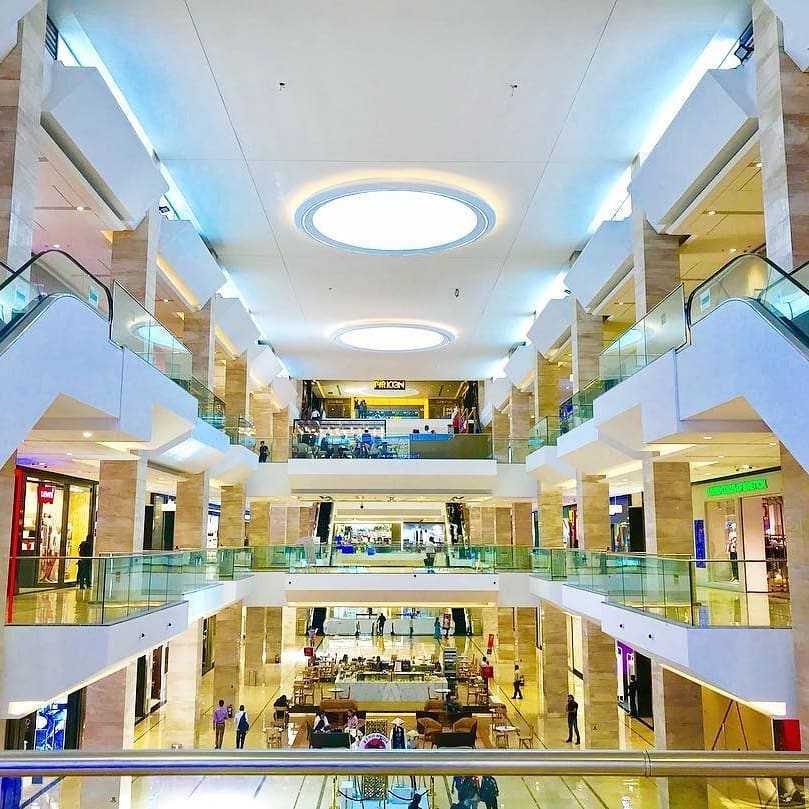 A new addition to the malls in Pune, Pavillion Mall, constructed by the reputed Panchshil Builders, has the advantage of location. It is amidst the famous colleges and hostels in the city, drawing a young student crowd. It houses stores like Lifestyle, Forever 21, Dune London, GAP, Allen Solly, Crossword, Apple, Arrow, Biba, Cover Story, Flying Machine, Hamleys, Levis, Louis Philippe, Superdry, Shaze, Vero Moda, Zara, Zivame, etc.
Its food court has options including Baskin Robbins, Wadeshwar, TGIF, Pune Cocktail Bar, Pune Baking Company, Maharaja Bhog, House of Candy, British Brewing Company, and more. For entertainment, Pavillion mall in Pune has PVR Icon Cinemas.
Highlights: Located amidst colleges and hostels
Address: S B Road, Next to JW Marriott, Pune
Timing: Monday to Friday - 11:00 AM to 9:30 PM, Saturday and Sunday - 11:00 AM to 10:00 AM
5. SGS Mall

Formerly known as Kakade Mall, the first mall in Pune was later taken over the Subhaash Gulati Group and came to be known as SGS Mall. This mall is in the heart of the city, on the busy MG road. It houses fashion chains like Westside and Pantaloons, and brands like Vans, Mochi, Woodland, Adidas, Bata, Go Colors, Men-mom, Marks and Spencer and many more. Small shops for jewellery and dress materials are also here.
The mall has a vast seating area, surrounded by famous food outlets like McDonald's, KFC, Bakers Basket, a couple of juice bars, and also a stage for performances and events.
Highlights: It is frequently visited for footwear shopping, because it encompasses exclusive brands like Mochi, Vans, etc.
Address: 231, Moledina Road, Camp
Timing: 11:00 AM to 9:30 PM
6. Kumar Pacific Mall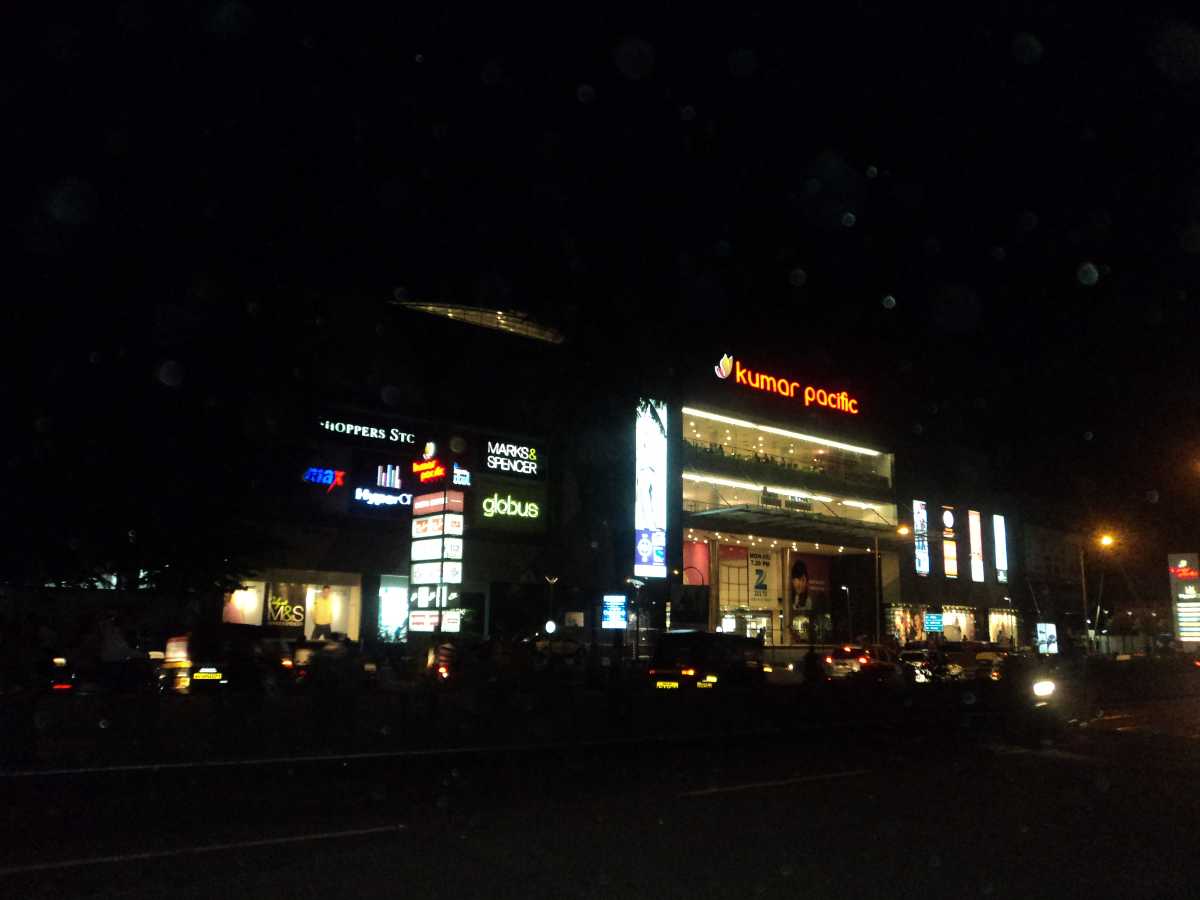 Kumar Pacific Mall is near one of the essential commuting junctions in the city, which is why it draws a lot of footfall regularly. Loaded with stores, entertainment and gourmet delights, this is an incredibly dynamic mall. Fashion hubs like Shoppers Stop, Pantaloons, Max, Bata, Cotton Culture, Mino So, FBB, etc. are found here.
The food court has variable options, including the famous Rohit Wadewala, Subway, McDonald's, KFC, Kailash Parbat, In Green, to name a few. PVR Cinemas is also part of the premises of this mall in Pune. Kumar Pacific Mall has a spa, a tattoo studio, a virtual reality and gaming zone.
Coffee Jar is the most frequently visited cafe in this mall. It is a cosy one, which allows visitors to talk endlessly while being seated on couches and sipping the most excellent coffee.
Highlights: A weekend flea market named Jhakaspur, which offers village themed shopping and gourmet options. Worth visiting for jewellery shopping and having kulhad-wali chai.
Address: Shankar Sheth Rd, Vrindavan Society, Guru Nanak Nagar, Pune.
Timing: Monday to Friday - 11:00 AM to 9:30 PM, Saturday and Sunday - 11:00 AM to 9 PM.
7. Pune Central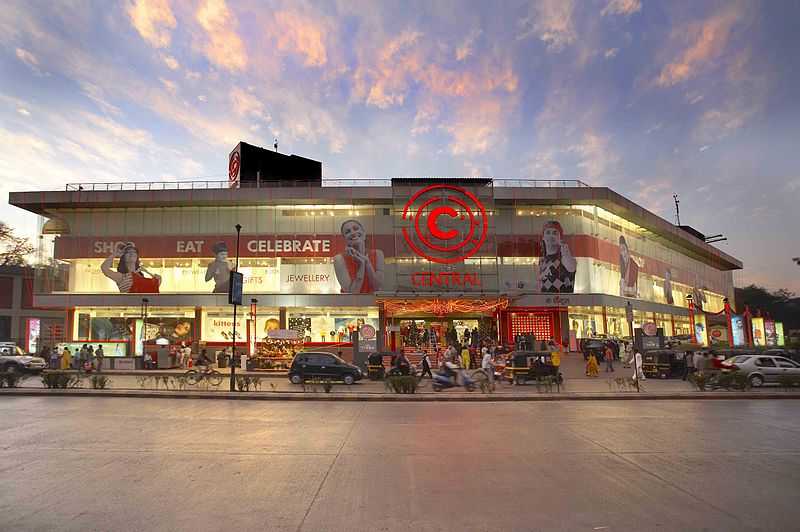 Located in four different areas in Pune - Hadapsar, Karve Road, Koregaon Park and Shivaji Nagar, Pune Central is an exquisite fashion chain outlet. It comprises of various brands like Peter England, Van Heusen, Biba, Aurelia, Global Desi, Voylla, Safari, VIP, Skybags, American Tourister, Jockey, Lavie, Hidesign and many more.
Pune Central is known to have the most extensive variety of clothes, bags and accessories with exclusive offers and frequent sales.
Highlights: Multiple options and the most well renowned brands.
Address: 25/20 unit, Ground MSM Mall, 2, Karve Rd, Khilarewadi, Erandwane, Pune, Maharashtra 411038
Timings: 10:30 AM to 10:00 PM
8. Westend Mall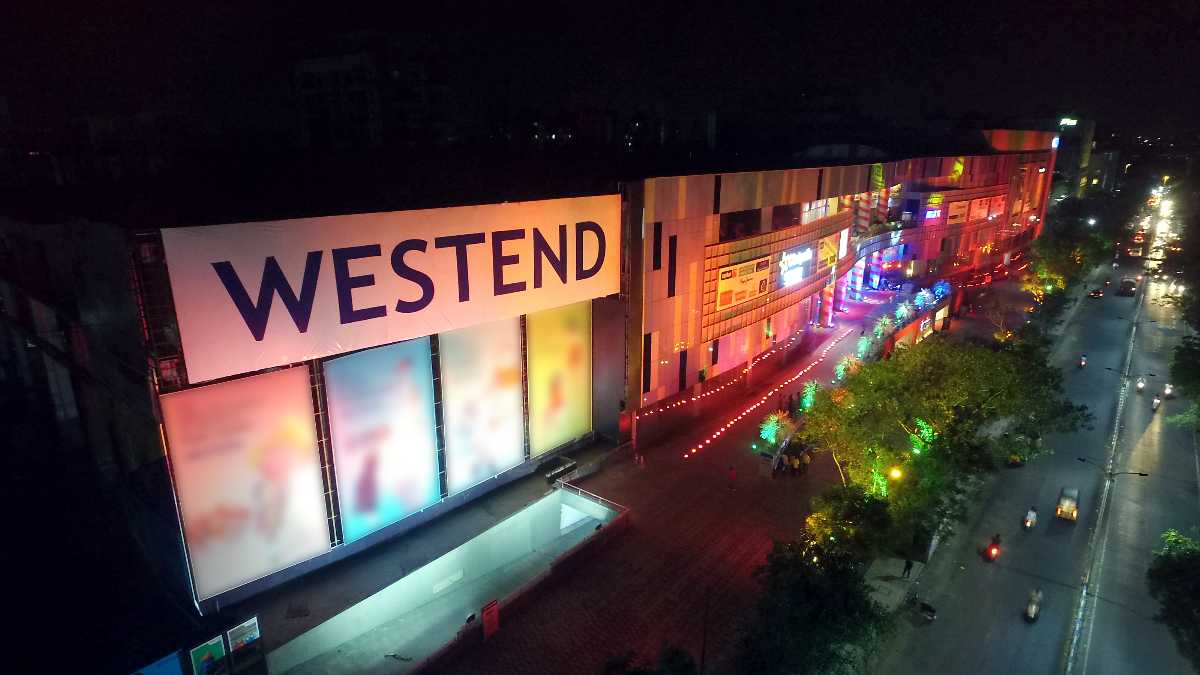 The most recent mall that has opened in Pune, Westend Mall is the biggest one. A vibrant, upbeat and upscale mall, Westend Mall has satiating offerings for its visitors.
From brands like H&M, Tommy Hilfiger, Being Human, Calvin Klein, Baggit, Voylla, Lee, Wrangler, Hush Puppies, Nike, Zivame, Skechers, Organic Harvest, Firstcry, Skinn, Puma, Ray Ethnic, Cover Story, Caray Lane, to gourmet amuses like Starbucks, Pizza Hut, Burger King, Fly High, Wadeshwar, Mexican Rodeo, Tea Trails, Subway, Keventers, Tibbs, and entertainment options including LED: a live entertainment destination, 7D Rider, Cinepolis and Cinemax multiplexes, this mall will leave you spoilt for choice.
Highlights: Biggest mall in Pune with a plethora of options.
Address: Near Parihar Chowk, Aundh, Pune.
Timing: 11:00 AM to 10:00 PM
9. Nitesh Hub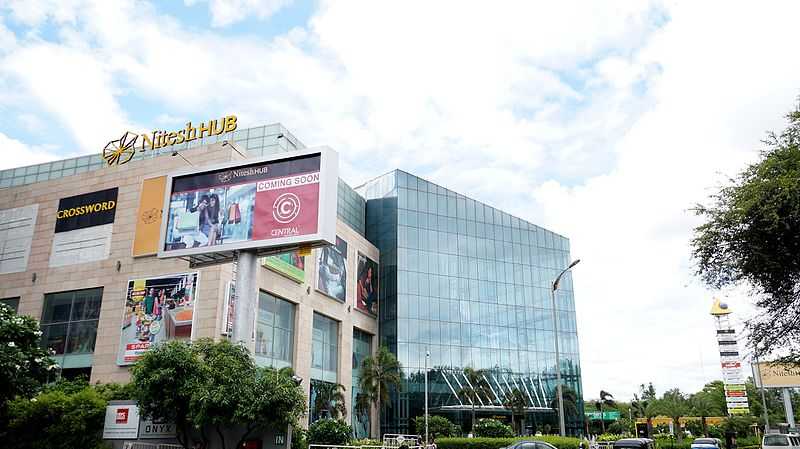 Formerly known as Koregaon Park Plaza, this mall is in one of the poshest areas in the city. Known for a multitude of brands like The Collective, L'occitane, Central, Crossword, Mac, Clinique, OVS Retail, Paris Hilton, Kitsch, Tommy Hilfiger, Swarovski, FCUK, CK, Adolfo Dominique etc., food outlets like KFC, Subway, Mad About China, Indian Tadka, Madras Mail, New Zealand Naturals, Indian Brew House, Rajdhani, and PVR Cinemas, Nitesh Hub is a favourite of many. This mall hosts many upbeat events such as fashion shows, festive parties, fests, etc.
Highlights: Hosts multiple events.
Address: North Main Road, Koregaon Park, Pune
Timing: 11:00 AM to 9:30 PM
10. Royale Heritage Mall (Dorabjee Mall)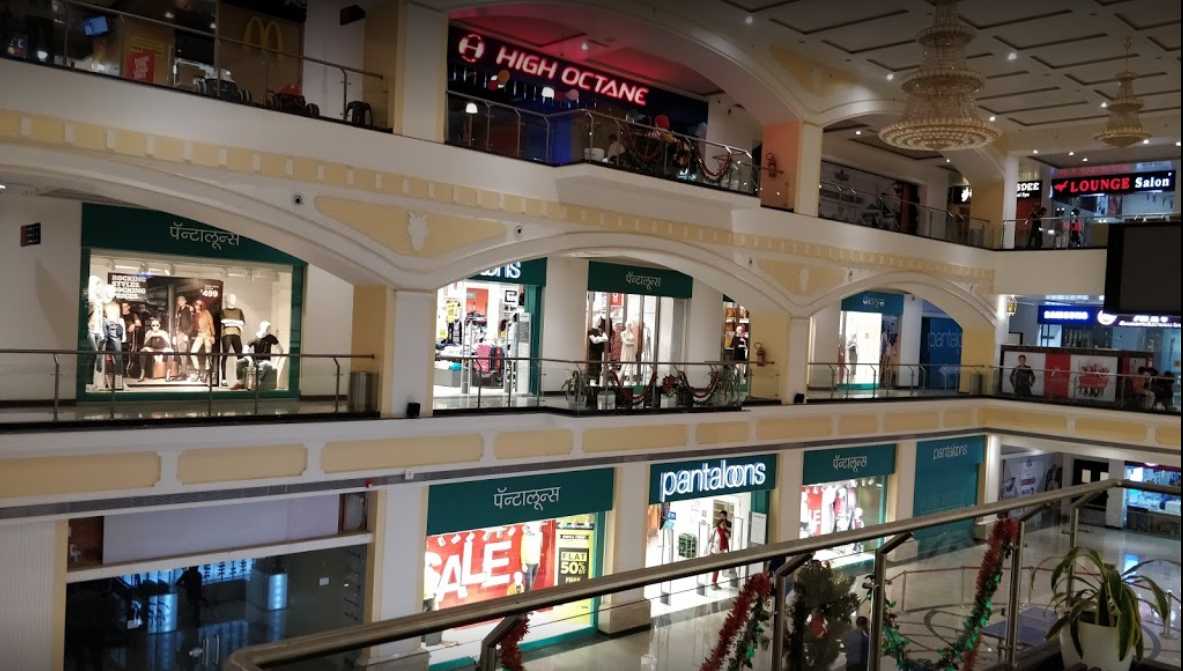 Located amidst a developing township, this mall is a royal one, with beautiful hills in the backdrop. It houses stores like Pantaloons, Silver Leaf, Fruit of the Loom, K.R Jewellery, Max, etc. Amongst other offerings are D'Mart hypermarket, Inox Cinemas, bars like Penthouse, savoury options like Khao Piyo Khisko cafe, Barbeque Nation, McDonald's, KFC and more.
Highlights: Located in an upcoming township, surrounded by hills
Address: NIBM extension, Undri, Pune
Timing: 10 AM to 11 PM
11. Ishanya Mall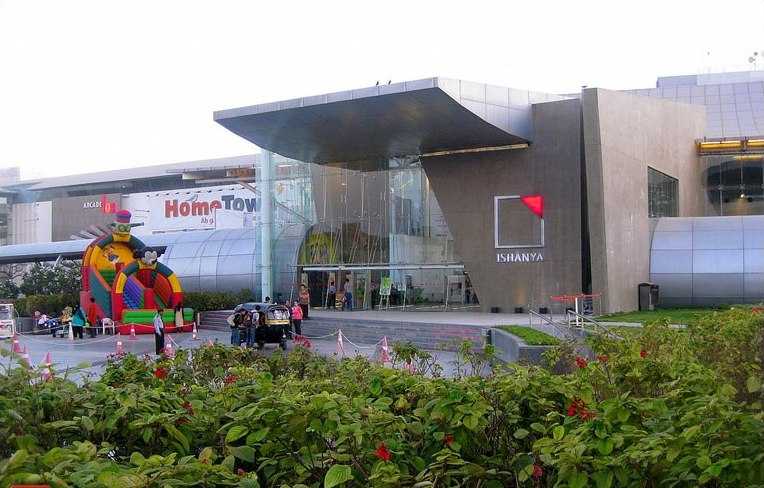 A shopaholic's delight, Ishanya mall is one of Pune's largest and most beautiful malls with a number of popular stores, bars and restaurants. Hometown, Fabindia, Nikon, Chicco and Natural Living are some of the stores in Ishanya Mall.
Smoky's Bar and Cafe Delight are always buzzing on the weekends. If going out in the night isn't your thing, you can always hit up 'Publique' for a delicious and boozy brunch.
Highlights: Live Music every Saturday
Address: Opposite Golf Course, Off Airport Road, Yerawada, Pune
Timings: 10am-9:30pm
12. 93 Avenue Mall

This chic new mall is equipped with business space and a variety of outlets to choose from. It is also located in a fairly central part of town making it easily accessible. This mall has one of the most lavish cinemas in town which also has a great cafe lounge. Their plush office spaces are equipped with state-of-the-art technology to create the perfect work environment.
The Mall has shops like MAX, Lenskart, FBB, DAMart, VIP, Bata, Zudio, Jockey, Leicester Denim, and Market 99 are some of the few brands available to shop here. If you're feeling hungry you can always stop off at KFC, Burger King, Oyalo Pizza, Baskin Robbins, Dominos, Ibaco, Wok Express, Cafe Coffee Day, Rolls Mania. A multiplex, food court, hypermarket, gymnasium, office space, spa & salon make '93 Avenue Mall' of Pune's finest malls.
Highlights: Multiple outlets and entertainment facilities
Address: Kalubhai Chowk near Fatima Nagar Junction, Wanowrie, Opp. CROMA, Pune
Timings: 10am-10pm
13. Nucleus Mall

Known to be one of the oldest malls in Pune, Nucleus Mall is also one of the most frequently visited. Offering a variety of Indian and foreign brand outlets, the mall is also a popular hangout place in the locality. Some of the renowned brands in the mall are Shoppers Stop, Planet M, Jai Hind and more. The mall has been constructed which was previously an open food street called the Chowpatty.
Highlights: Unique men's clothing store Jai Hind
Address: 1st church Rd ,Agarkar Nagar, Pune
Timings: 10:30am-8:30pm
14. Inorbit Mall

Boasting of riveting and popular amenities, brands and food outlets, Inorbit Mall in Pune provides a most celestial shopping experience. It is fully air-conditioned with more than 200 brands and high-end outlets like Adidas, ALDO, H&M, Shoppers Stop, M&S, Max, Lifestyle and more. Boasting of the best, the mall also has a PVR to help you stay entertained while you are here.
Highlights: More than 200 outlets and entertainment facilities
Address: Nagar Rd, opp. CTR Factory, Kargil Vijay Nagar, Wadgaon Sheri, Pune
Timings: 10am-10pm
With so many multi-utility shopping outlets, Pune ensures convenience and comfort to all those to seek shelter in the city. The city leaves no one dissatisfied or craving for more luxury options.