SeyTe Tea is a popular tea brand in Seychelles available in selection boxes and attractive packs in supermarkets. Besides duty-free outlets and departure lounges, it is also available at Whole Sale Points in Praslin, La Digue and Mahe. The popularly delicious tea is manufactured in different flavours like Vanilla, Citronelle and Island Tea.
The latest additions to the tea flavours are mint and strawberry. The tea factory uses state-of-the-art technology to grow, harvest and blend the product. It also continues to use classic and orthodox methods which fascinate visitors and is a huge attraction. The factory also has a 20-minute free tour showing the traditional process of tea-making.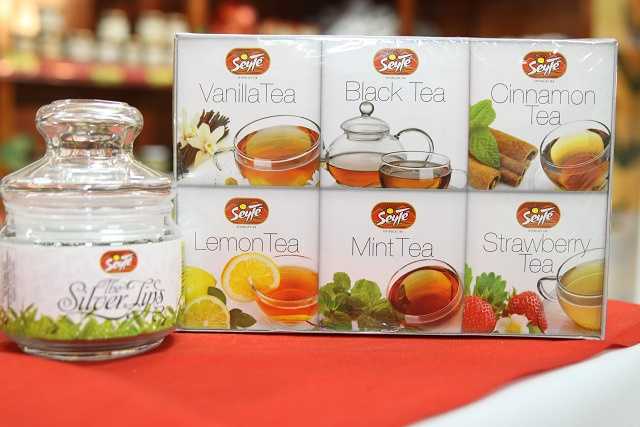 Relax with a cup of the fresh, hot brew at the Tea Tavern Restaurant located at the factory. The breathtaking view from the restaurant may make you linger with a few more cups. You can try different flavours if you want to have more than one cup of tea. Most of the tourists end up shopping for the tea at the factory and buy packs of them to carry back home as souvenirs.