1. Entering the Wadi:
After reaching the premises of Wadi Bani Khalid and having parked your vehicle, you will see the first mesmerizing view of the place after walking for a few minutes. This is because a pool with crystal clear waters is situated close to the entrance of the Wadi. It also happens to be the largest of all the pools present at the Wadi Bani Khalid. From here, you will also get a panoramic view of bridges, seating areas, a restaurant and smooth rocky cliffs in the distance.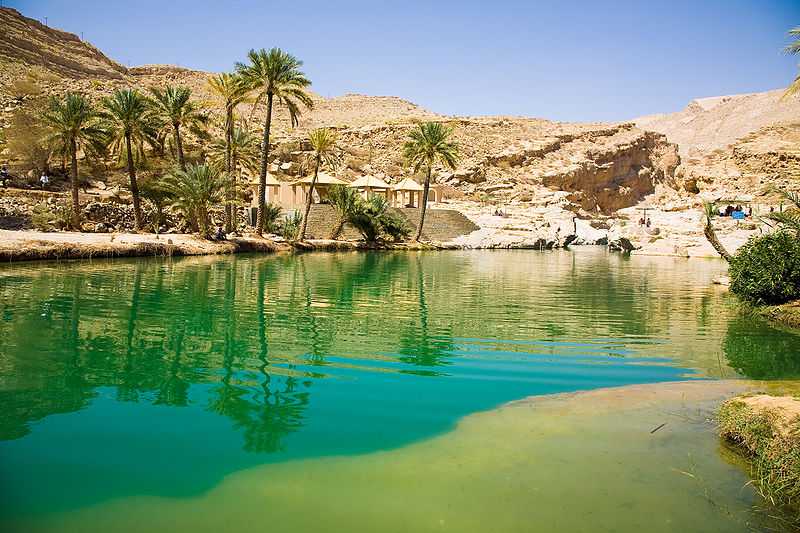 2. At the Wadi (Pools):
It is up to you whether you want to reach the second pool via walk or by swimming in the waters. If you are going on foot, you need to use one of the bridges.
Note:
- It is advised to watch your step while climbing over the slippery canyon rocks and follow the signboards placed by the local authorities.
- Although lifeguards are present at all the pools to ensure your safety inside the waters, you would definitely not want to hit the pools without having an extra pair of clothing.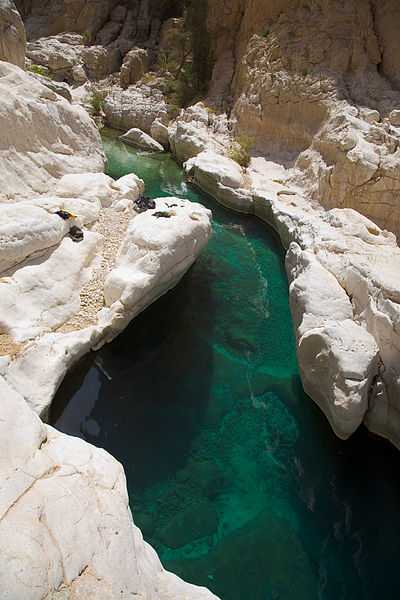 3. Last Leg of the Wadi Exploration:
The last stoppage point at the Wadi Bani Khalid is the
Miqil Cave
, which is situated at a distance of a few minutes ahead of the second set of pools.
Note
: Since the interior of the cave is pitch dark, it is advised to visit the cave only if you are carrying a torch or lighting equipment with you.