1. A package duration of 1 hour would mean total excursion time of 1 hour. The sea walk would last for about 15-20 minutes.
2. Anybody over the age of 10 (except pregnant women) is eligible to participate in this activity
3. Soft underwater shoes are provided free of cost.
4. As your head won't get wet, you are free to wear contact lenses and spectacles if you wish to.
5. You don't need to know swimming to participate in this activity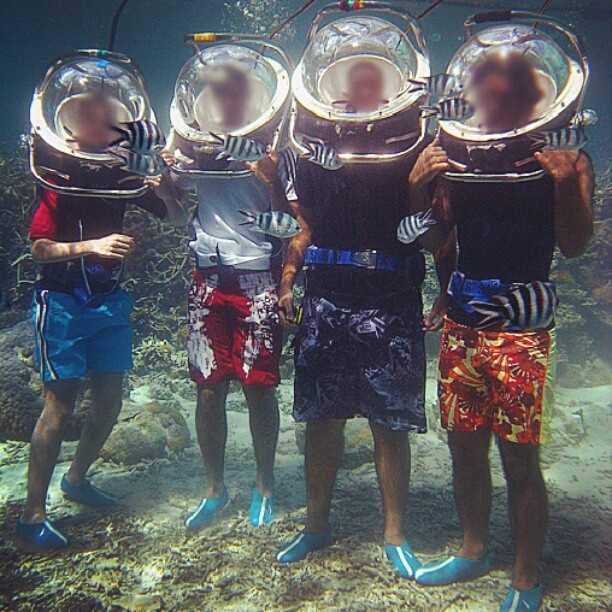 Instead of spending your day lying on the beach, indulge in this rejuvenating activity. Discover marine creatures, play with them, feed them and click pictures too! The underwater solar sea walk will surely make you fall in love with the underwater world.