While most of the cast and crew of House of Dancing Water is trained to be able to play different roles interchangeably, the main performers can be categorised into the following groups/categories-
Characters-
The actors who play the roles of the King, Queen, Princess, the Fisherman Hero, Pirates and other supporting casts including the clowns. Their acting skills don't fail to impress and the emotions are well-displayed to make the viewer feel fully involved in the story line.
House Troupe-
This group consists of gymnasts and sports acrobats, both male and female. Their acts are stupendous and the members belong to uber skilled categories because their performances include complex stunts, requiring unbelievable flexibility and years of practice to master.
Acrobatic dancers-
This group consists of mostly men which a strong background in dancing and gymnastics because their tasks involve moving on the stage in rhythm, fluent dance moves coupled with stunts to enhance the charisma of the show amd to leave the audience awe-inspired.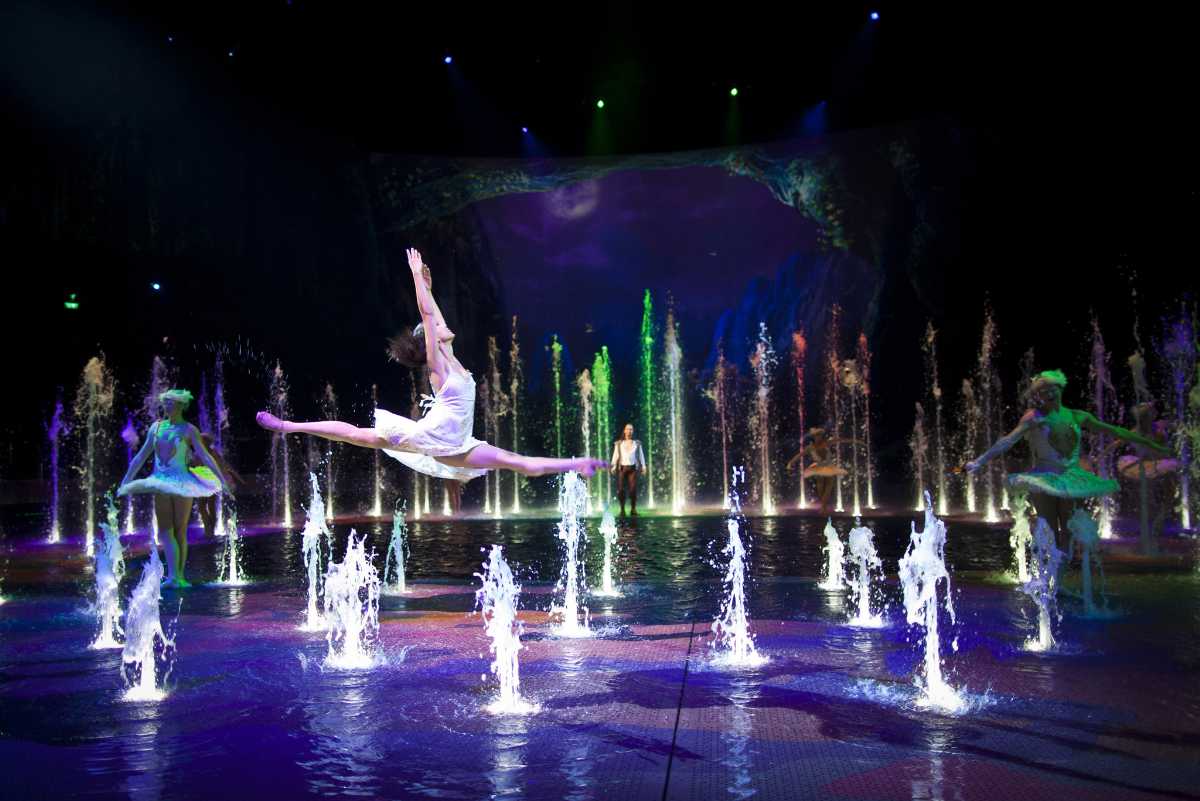 Dancers-
Different from acrobatic dancers, these are pure dancers in terms of their job being limited but not restricted to dancing various dance from like jazz, ballet, salsa, etc as per the need of the moments in the performance. They are the background dancers who generally perform in groups during a musical sequence.
Pyramid-
A group from Tanzania, lifting each other and forming shapes/figures is their specialty hence the name pyramid. They add glory to the dance as well as other dramatic features of the show.