Bridge Pond
The Bridge Pond comprises of various types of mature and huge crocodiles with a wooden bridge over it and a roof of at the top. Here, the food is offered by the staff as the hourly feeding session.
Show Pond
Show pond is yet another attraction for the visitors with shows being performed twice a day. It is where stunts are performed by the crocodile trainers for around 20 minutes.
Bujang Kawi
This is one of the largest crocodiles of the world who belongs to the Porosus species. It was born without teeth, and so, it is kept in a separate pond just next to the Bridge Pond to be taken care of in special ways along with a placard which provides knowledge about the humongous creature.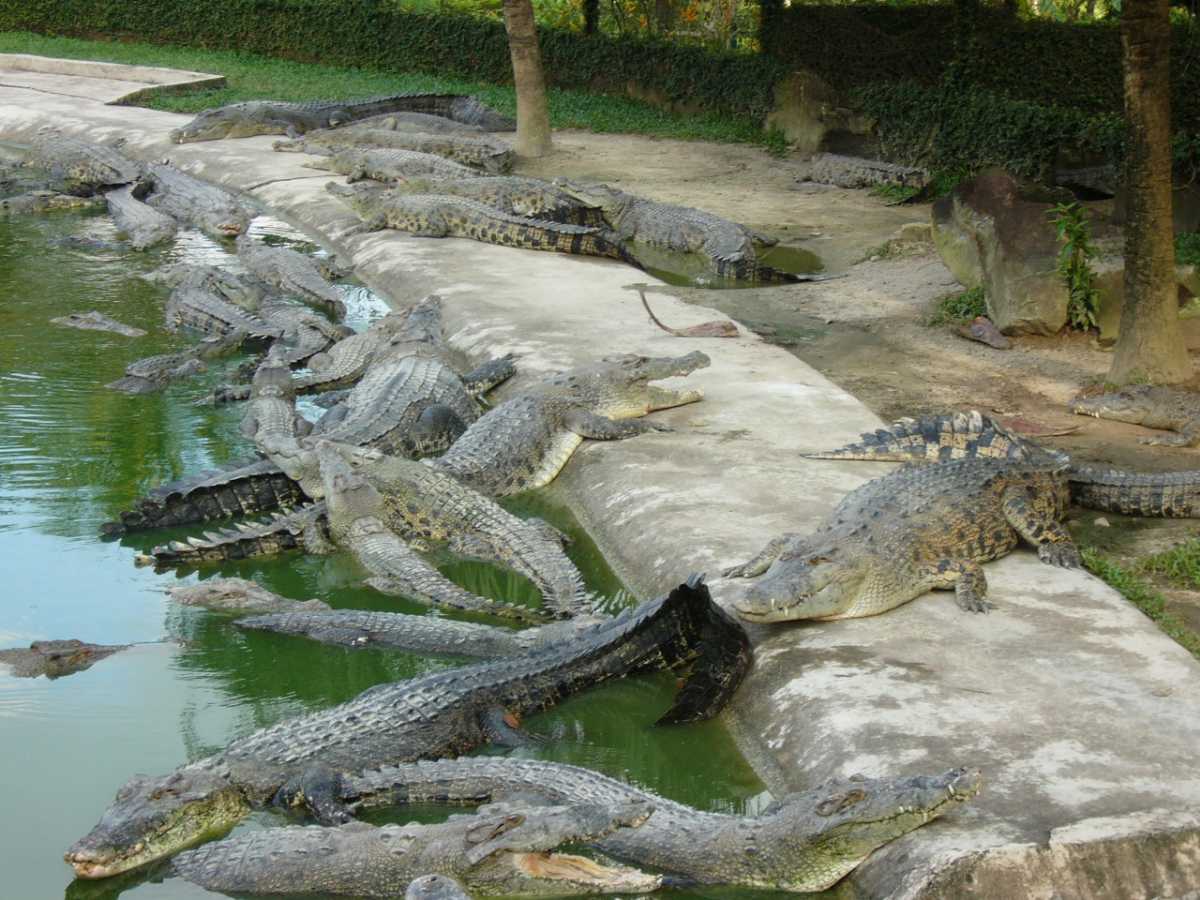 Fishing and Handling
There is crocodile fishing and crocodile handling held along with other attractions like Tomistoma and other special ponds for particular species to be fed and looked after in different ways according to their requirements.
Exhibition Centre
There is an exhibition centre with pictures of various types of crocodiles with features of each to impart knowledge to all those who are interested.
Feeding Crocodiles
Along with so many attractions at Crocodile Adventureland, people also love feeding the baby crocodiles with their food available inside and also with the combos that are provided at the entrance. According to the combo, one is provided with one or two packets of pellet for juvenile crocodile food to feed and interact with crocodiles in their natural habitat.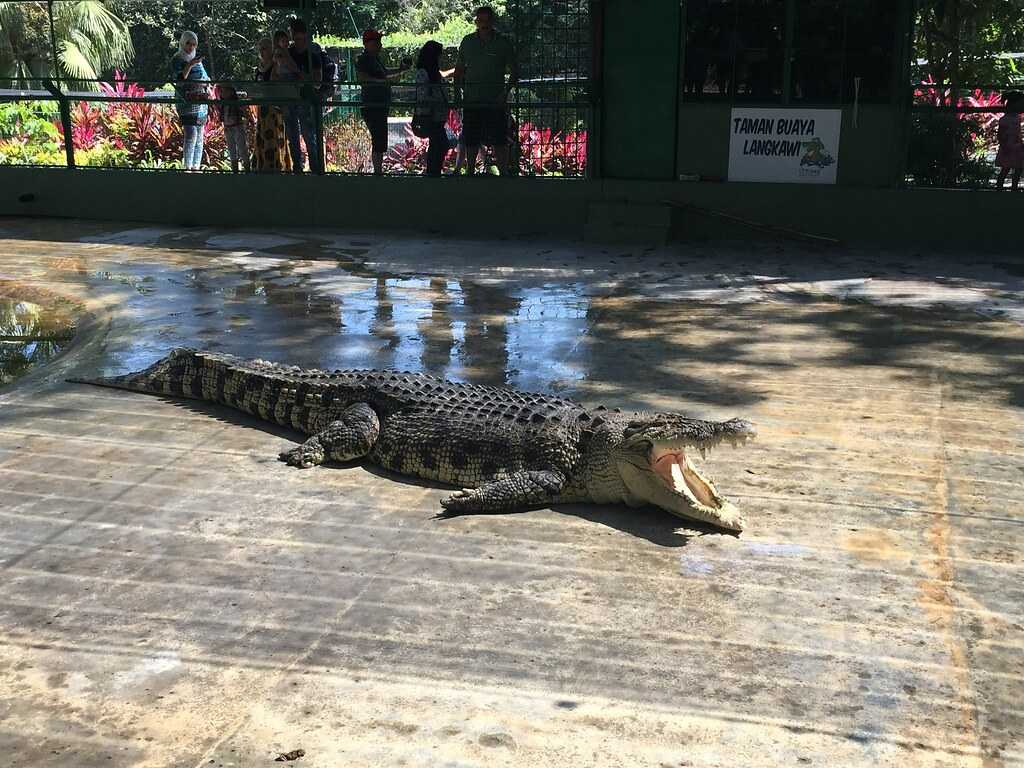 Shows
There are various shows that take place at the Adventureland with different types of crocodiles present in different ponds. From the show of 'Bujag Lang', the giant crocodile at the Show Pond A to its feeding show at the Pond Bridge, from the show of the Thrilling and Aggressive Wild Crocodile at the Show Pond B to the Adult Crocodile Jumping at the Hooking Pond and Crocodile Encounter Education Show, there are many of them at different timings. Some people find it to be cruel as there are mostly forceful stunts performed by the trainers.