Before Nepal was founded, Kathmandu was majorly ruled by the Newars who were ardent worshippers of Goddess Taleju who was believed to be an incarnation of Goddess Durga and the guardian of the kings. She is, therefore, considered to be a powerful deity and is worshipped in the region since the 14th century. The place of worship, Taleju Temple, is proof of this history and has been considered as an essential tourist attraction.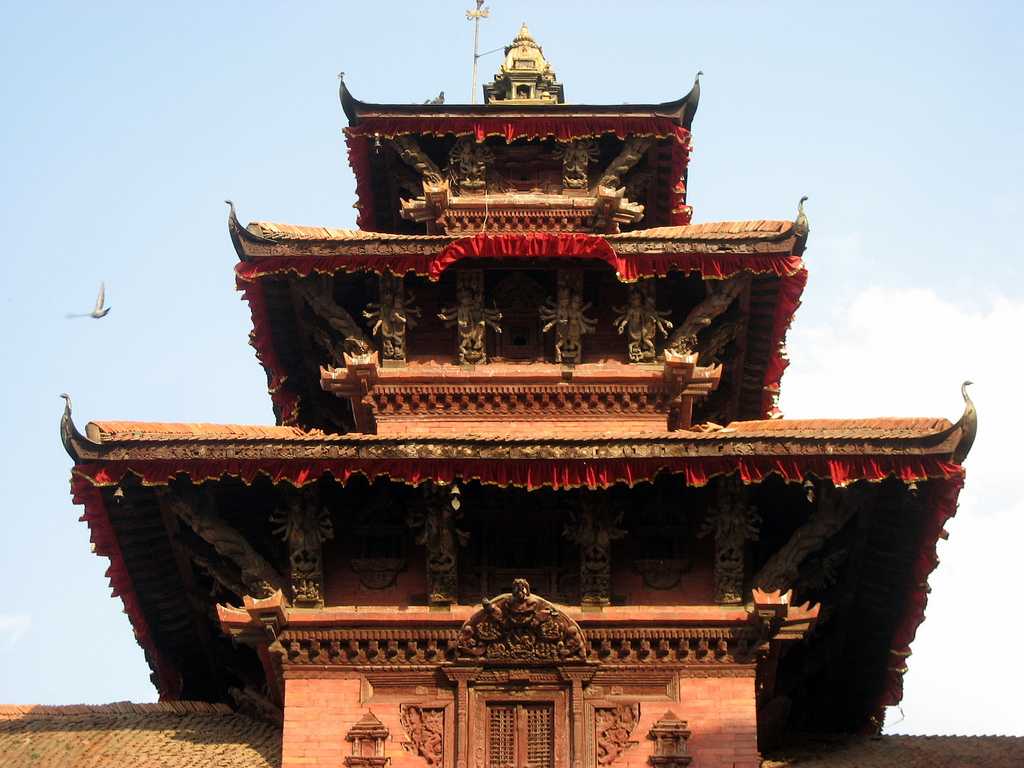 Also known as Taleju Bhavani, Goddess Taleju is a powerful Goddess. She is believed to contain all other Goddesses worshipped by the Hindus in the region. According to a legend, the Gods fought many demons once but later, when they left to rest, a demon named Mahishasura noticed that the Gods were away resting and declared himself the Lord of the Heaven and the ruler of the Universe. All the Gods got tremendously angry when he heard this declaration from Mahishasura. In the rage, they shot beams of bright light from their foreheads. These beams converged a little distance away and formed an eruption of light from which Goddess Durga was born.
In Kathmandu, the Goddess is worshipped by the Newars who ruled the region ages before Nepal was established. She is believed to be the Goddess worshipped by other Hindu Gods and Goddesses too but majorly was the guardian of the Kings of the Malla Dynasty. In fact, the temple was built during the reign of King Mahendra Malla. Legend states that the mantra of the goddess ensured the ruler's succession and victory and therefore after the Shah dynasty dethroned the Mallas, they also started worshipping Goddess Taleju.