The Langtang National Park is a repository of mammalian and avian fauna, the former falling into an intermediate category of the Palaearctic and the Indo-Malayan. While most of the species belonging to the Indo-Malayan group have chosen the lower altitudes as their abode, the red panda is the only fauna belonging to the same group which has found its shelter at an elevation of 4800 metres. Up to 46 species of mammals have been found and recorded in this beautiful park, of which the ones that have been segregated into the protected list of the National Park and Wildlife Conservation Act 1973 are the grey wolf, red panda, leopard cat, clouded leopard, snow leopard, Tibetan sheep, Assamese monkey, and the musk deer.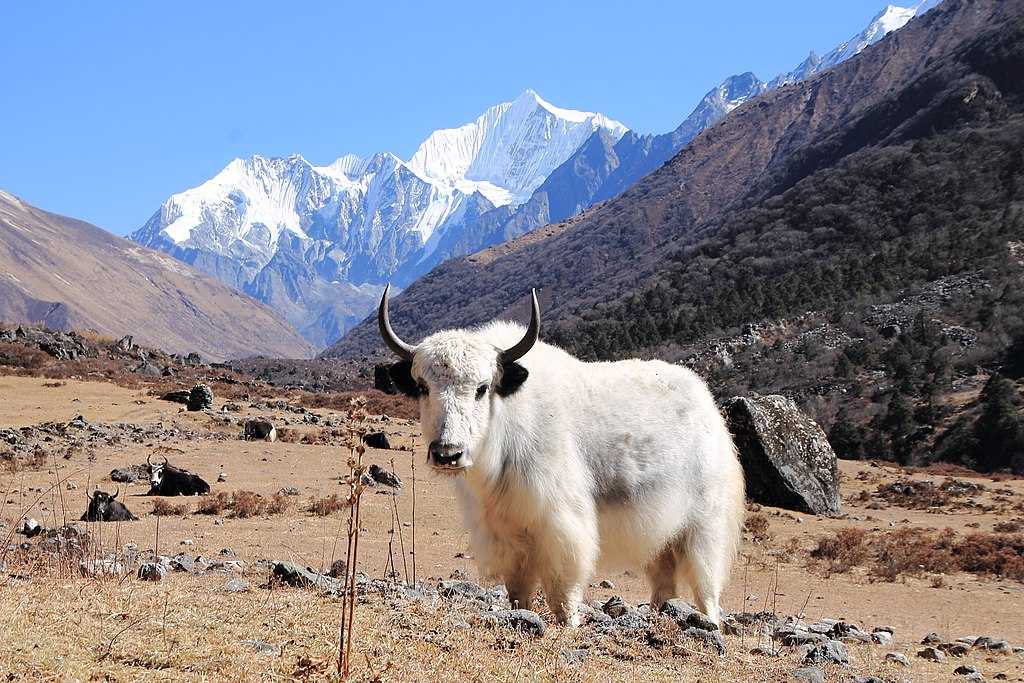 If you are in for spotting snow leopards and their prey, the Himalayan Tahr, visit the upper sections of the Langtang, Lendi, and Yangri Valleys. The red panda, on the other hand, maybe sighted in Ghodatabela and Polangpati, along with the southern sections of Panch Pokhari, Cholangpati, Magnigoth and Yangri areas. To spot the quick foxes thronging the place, climb up to the altitudes between 3300 to 5300 metres. The mighty Himalayan black bear is one of the animals that throng the Thulo Bharu, Briddim, Timure, Thulo Syabru, and Ghodatabela frequently. The ones who are brave at heart may explore the temperate region to spot the common leopard. Apart from these animals, the Langtang National Park also houses the ghoral, found in the Briddim, Bamboo, Sherpa Gaon, and the Timure regions, and the serow, frequently sighted in the lower areas of the Langtang Valley and Ghodatabela.

Mammals are not the only animals found in the Langtang National Park. This resplendent place is also home to over 250 species of beautiful birds which adorn the sky and grace the land with their presence. The National bird of Nepal- Himalayan Monal is the most sought for among the bird watchers. Along with this, the Satyr tragopan falls under the list of protected birds sheltered in the park. For the ones who are solely visiting the park for bird watching, the best places to go to are the Upper Langtang Valley for the Ibisbill, Kyanjin for wood snipes, Gosaikunda for Snow partridges, Lama Hotel and Bamboo for the Yellow-rumped Honeyguide, and Lauribinayak for the gliding Lammergeier. In addition to this, the park is also the breeding grounds of the Himalayan and Tibetan snowcocks, Oriental Honey Buzzards, Tibetan partridges, Himalayan and Eurasian Griffins, and the Red-headed Vulture. The comparatively domestic Ruddy Shelduck, Bar-headed goose, Tufted duck, and the Common Teals along with Mergansers are also sheltered in the wetlands.