Just like
Asan Tole
, Indra Chowk is quite famous for its temples, historical monuments and heritage shops. These places have been around and functioning even before the India-Nepal Trade route was established. During festivals like Dasain, Indra Jatra, Jana Baha and Dyah Jatra colourful processions are conducted by devotees who carry magnificent chariots. The chariots of Kumaris, Lord Bhairav and Lord Ganesh are pulled through the Indra Chowk and pilgrims flock in large number seeking blessings.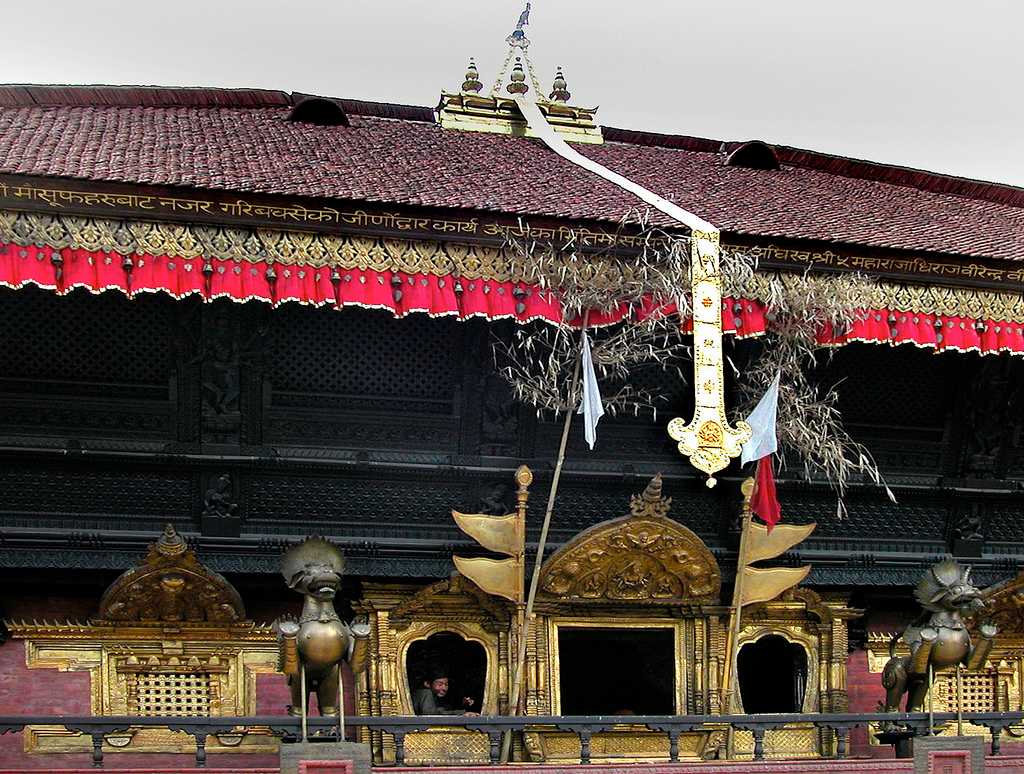 1. Akash Bhairav Temple
The well-known Akash Bhairav Temple is situated on the western side of Indra Chowk. This temple is locally called Aju Dyah located on the first floor of an old building. Inside the temple is a large mask of the God of the Sky - Akash Bhairav - adorned with a stunning silver head accessory. To the north of the square is the Shiva Temple. The calamity of 1934 destroyed the original temple, but one can offer prayers to the deity in the reconstructed dome-shaped temple. To the south-west is another temple dedicated to Lord Ganesh.

2. Raki Bazaar
A unique market, Raki Bazaar, is the only place where one can find the world-renowned glass beads of Kathmandu. It is located to the east of the square and has had glass bead shops since the medieval period. It is believed that merchants from Iraq established Raki Bazaar and began selling glass beads. The name, Raki, is believed to be derived from 'Iraqi'. Exploring this part of Kathmandu is an interesting experience or an adventure even for those who wish to do unusual things on vacations.