There are nine exhibition displays in the museum.
Permanent Exhibition – Human Body
This exhibition allows the visitors to know about the intriguing human body. It displays the inner structures and workings of the human body with the help of latest 3D and 4D technologies.
The Old Laboratory
This gallery was built when the Bacteriological Institute was opened in 1906. It still has ceramic taps of that time and displays the students of Hong Kong College dissecting a rat to know the causes of plague. It also showcases the stations where prominent works of the institute with regard to malaria control and examination of water was carried out.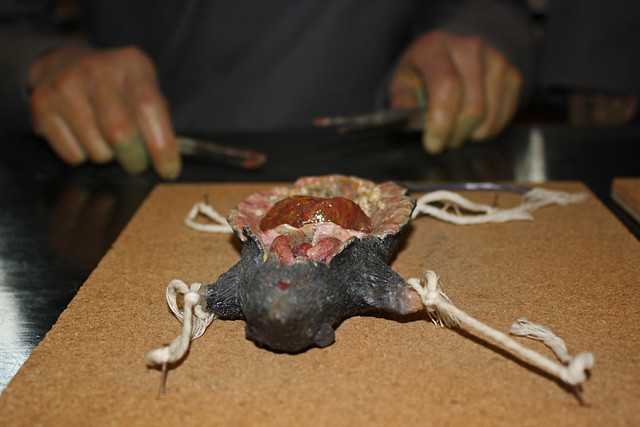 Introducing the Hong Kong College of Medicine
The Hong College of Medical Sciences was founded by private practitioners in 1887 to train Chinese doctors in Western Medicine so that they could use the knowledge to treat people of Chinese community. This display shows the prominent practitioners who not only were the founders of the college but were also good doctors who contributed immensely to the development of medical sciences.

New Exhibition – Health and Medicine in Hong Kong
This gallery portrays the story of history and development of medicine in Hong Kong from the early days of traditional medicine to the present day medical sciences. It is showcased through the help of images, models and objects.
The Spleen in Chinese and Western Medicine
This exhibition explains the anatomical and functional differences and similarities between spleen in Western medicine and Chinese medicine. It is an interesting display as it showcases how both Western and Chinese medicines interact with each other.
SARS Exhibition
This exhibition contains four parts. It consists of the 2003 SARS episode, how Hong Kong took the lead in finding out the virus causing the infection, the immediate and long term impact and the lessons learnt and how prevention of another SARS outbreak could take place. The exhibit also displays the faulty drainage pipe systems which led to the outbreak of SARS in Amoy Garden.
Production of Vaccine against Smallpox
One of the key works of the Old Pathological Institute was to find the vaccine for Smallpox. This display shows the life size model of the doctors involved and that of the calf and the time when the vaccination was being made.
The Herbal Garden
This garden has medicinal herbs and was opened in 2003. It provides the visitors a relaxing and pleasant place to learn about the usage of medicinal plants in medical sciences.
The Herbalist Shop
This exhibition displays how medicinal plants were used in the past by the Chinese practitioners to treat the patients.It displays the specimens of Chinese herbal medicines used, the principals, methods, tools and other apparatus used to prepare them.