Established in 2016 in 'the heart of Dubai', IMG is city's first mega indoor park with world class amenities and entertainment. Situated on the famous Sheikh Mohammed Bin Zayed Road, this cartoon-themed park sprawls across 1.5 million square feet of land and is full of excitement and fun. The adventure park is divided into five zones and provides you with a lot of activities to explore and live 'the epic adventure'. Standing next to the Global village, this entertainment destination is full of live shows, attractive rides, movies and amazing food options. You can meet and dance with your favourite cartoon characters and superheroes or get clicked with them in supercool costumes and poses! Frozen, Disney, Cars and Marvel will attract you and you wouldn't resist yourself from buying the merchandises, DC comics, posters, outfits, books, videogames, superman t-shirts and of course, candies!
Exploring the 'Epic Zones'
IMG Adventure Park consists of 4 already-established zones and 1 still-developing zone that ensures that your experience is the best.
1.
Marvel Zone
- if you get fascinated by just a mention of superheroes, Spiderman, Ironman, the great Hulk, mighty Thor or Avengers, then this zone is going to be your favourite! You can enjoy the 3D view of Hulk Epsilon or go on a mini ride and witness the great battle between Spiderman and the Doc Octopus as he sets on a journey to revenge. Take an Avengers flight on a quinjet and control the ride or go against the gravity and enjoy a drizzling Thor Thunder ride and enjoy the spins!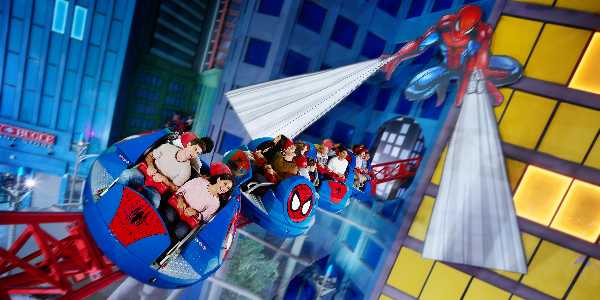 2.
CN Zone
- we all have grown up watching and idolising Ben 10, Powerpuff girls, Dexter and Finn and Jake. The Cartoon Network Zone is a home to several such characters and world's first 5D Ben10 cinema and world's largest Ben10 merchandise store. You can enjoy the riot between Powerpuff girls and the evil Mojo jojo or watch the exclusive 5D Ben10 show. You can also go on an amazing dark Gumball ride or go on an adventure spree in a rail. Fasten your shoelaces as the Lazy Town is going to make you all pumped-up with its activities like climbing, dancing, and tree-house climbing.

3.
Lost Valley
- the dino-adventure zone is full of robotic dinosaurs and roller coaster rides. You can hop on to the Velociraptor and go on a jungle and desert ride or invade the Forbidden Territory and enter the endangered zones on a jeep-train and experience the best of this zone. You can also enjoy the Predator coaster ride and enjoy spinning with the dinosaurs at the Dino Carousel. The Adventure Fortress is full of ladders, climbers, tunnels, nets, slides and bridges and is appropriate for your courageous quest.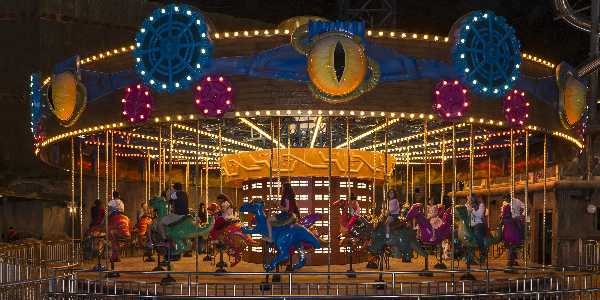 4.
IMG Boulevard
- the Haunted Hotel is the main attraction of this zone. The haunted zone lets you put your courage at test and scares you with its creatures. The ghostly and dark mazes and corridors leave you all spooky. Only people above fifteen are permitted in the haunted houses. It can be very thrilling as well as frightening as the way out of the maze is not easy to find. You can also find several Indian food houses, souvenir shops and candy houses here.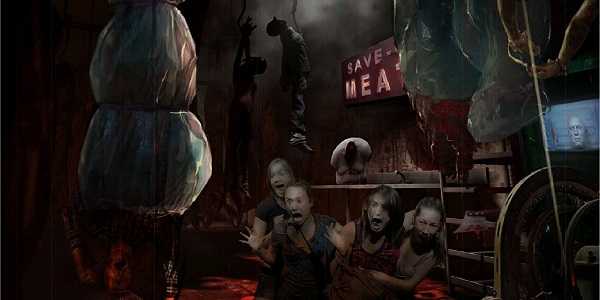 5.
Novo Cinemas
- situated just 15 minutes away from the central city, the theatre is going to be 12-screen multiplex with 7-star comfort and facilities. It's going to be a great option for all IMG visitors and for those who love watching latest blockbusters. It is in the developing stage and hasn't been opened for the public yet.
IMG is a delight for all the foodies
Besides the amazing theme and concept of the park, IMG Worlds of Adventure is perfect for the foodies and taste-lovers as well. You can savour a variety of cuisines and food options ranging from pan-Asian, seafood, Italian, Indian, and Mughlai. The wood-fired pizza, shawarmas, pretzels, burritos, churros, hot-dogs, popcorn, ice-creams and waffles are what you need to taste for sure. Indian food can be found in the Lost Valley where a wide variety of street food and even samosas can be enjoyed. For everyone who believes in the healthy eating, Fruit Station is your go-to spot as you get to eat and drink lots of fresh fruits and juices. The adventure park also sports several Cartoon-themed eating point and restaurants. CN feast, Ben ten café, Candy Place, and Powerpuff ice-cream should be visited for drool-worthy and Instagram-worthy food.

Buying the Tickets
You can book your entry tickets online from-http://www.imgworlds.com/en/planyourvisit/ticket-bookings/ which gives you the access to enjoy rides and theme-park attractions.
The ticket charges are-
Free entry for children heighted under 1.05 metres
AED 237 for persons under the height 1.2 metres
AED 258 for General entry
AED 158 for Senior citizens (persons above 60)
The adventure park is open on all days except during the days of Eid and Ramadan. It can be visited during the following hours-
Sunday to Wednesday: 11:00 AM - 8:00 PM
Thursday to Saturday: 11:00 AM - 9:00 PM