IMG Adventure Park consists of 4 already-established zones and one still-developing zone that ensures that your experience is the best.
1. Marvel Zone:
- Enjoy the 3D view of Hulk Epsilon
- Go on a mini ride and witness the great battle between Spiderman and the Doc Octopus
- Take an Avengers flight on a Quinjet and control the journey
- Go against the gravity and enjoy a drizzling Thor Thunder ride and enjoy the spins.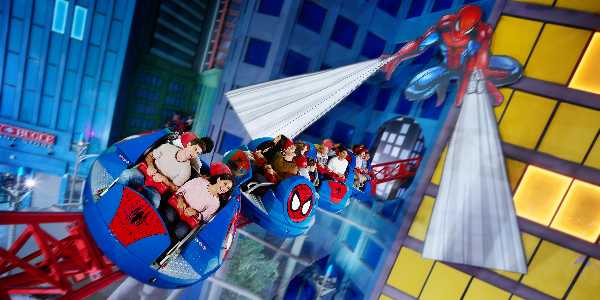 2. CN Zone
- World's first 5D Ben10 cinema
- World's largest Ben10 merchandise store
- Watch the exclusive 5D Ben10 show
- Go on an amazing dark Gumball ride
- Go on an adventure spree in a rail
3.
Lost Valley
- Hop on to the Velociraptor and go on a jungle and desert ride
- Invade the Forbidden Territory and enter the endangered zones on a jeep-train
- Enjoy the Predator coaster ride
- Go spinning with the dinosaurs at the Dino Carousel
- The Adventure Fortress is full of ladders, climbers, tunnels, nets, slides and bridges and is appropriate for your courageous quest.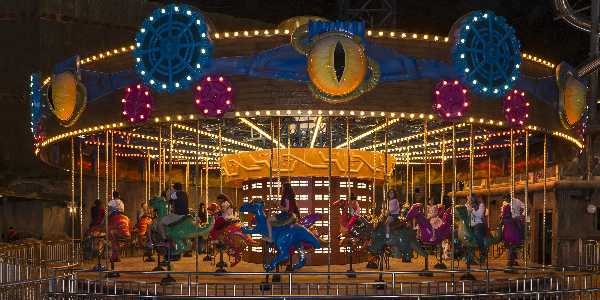 4.
IMG Boulevard
- The Haunted Hotel is the main attraction of this zone. The ghostly and dark mazes and corridors leave you all spooky. Only people above fifteen are permitted in the haunted houses. It can be very thrilling as well as frightening as the way out of the maze is not easy to find.
- You can also find several Indian food houses, souvenir shops and candy houses here.