Conducted in March every year since 1996, Dubai World Cup is the pinnacle of horse-racing competitions in the United Arab Emirates. Each year, the finest horses from all around the world gather at Meydan Racecourse to compete at one of the best international racecourses. The Dubai World Cup offers nine races – eight Thoroughbred races and one Purebred Arabian race. It is a Group 1 flat race for Northern Hemisphere Thoroughbreds (four years and above) and Southern Hemisphere Thoroughbreds (three years and up) for a distance of 2,000 metres.
Dubai World Cup 2019 Dates & Timings:
The World Cup is held in March every year and is set to take place on 30th March 2019. Although gates on race days generally open by 3:00 PM for 4:30 PM races, the gates open at noon on Dubai World Cup night.
Ticket Price
Pricing depends on seating at Meydan Racecourse.
General admissions pre-sale tickets: AED 40.
Sky Bubble (a private dining experience atop the racecourse): AED 1400
Gallery seating near the finish line: AED 1500
Terrace for group bookings: AED 32,500.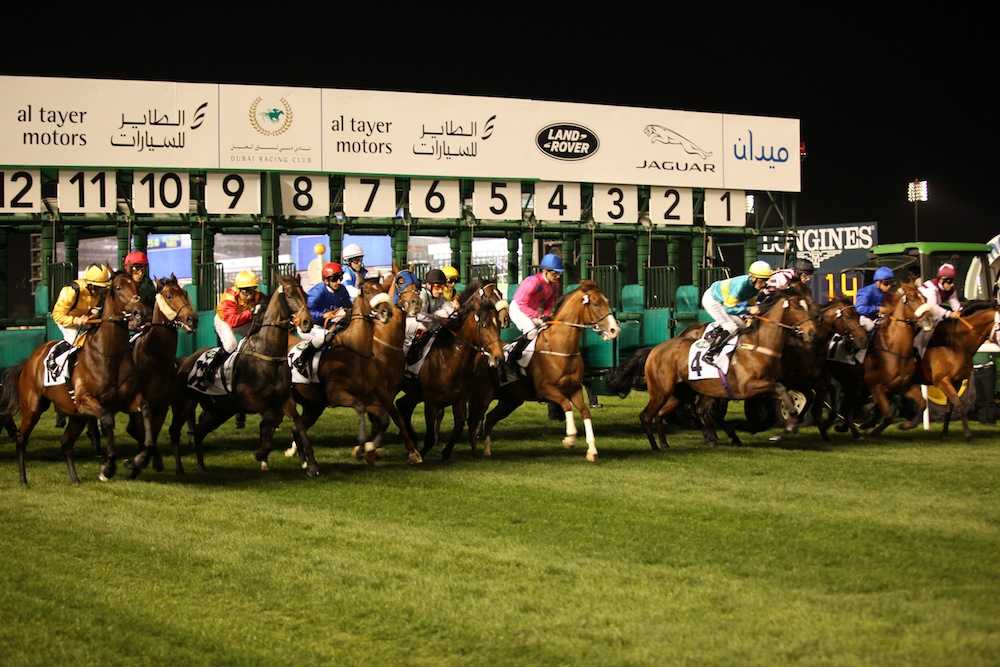 Ticket Booking
Unlike most racecourses in the world, betting and gambling aren't allowed here. Tickets are for entry and food only.

Where to buy:
There is no online ticket booking option. You will have to purchase the tickets physically from the ticket counters near Gate B and Gate C of Meydan Grandstand. The counters are open from 8:00 AM to 8:00 PM from Sunday to Thursday. Children under the age of 12 don't require a ticket.
The Dubai World Cup is operated through the Emirates Racing Authority (ERA). It has become a star-studded spectacle, including an entertainment show that has been headlined by major acts like Jennifer Lopez, Kylie Minogue, Jacket Jackson, and Sia.