1. The Glow Park:
The garden begins to glow and come alive as the sun goes down filling the visitors with wonder. The message of conservation of energy with zero waste and conservation of wildlife was brought home to the audience while season three paid compliments to the rich and varied life underwater.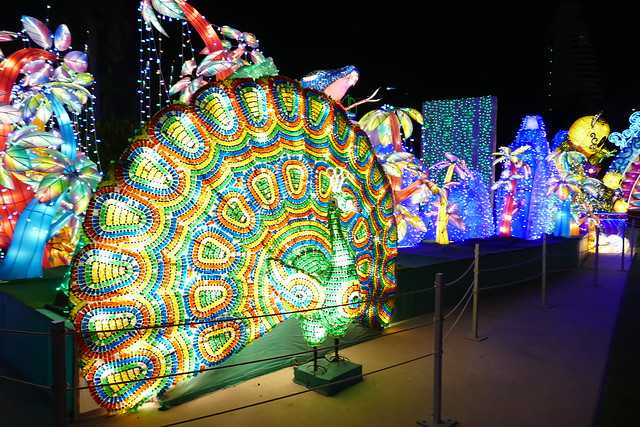 2. Dinosaur Park:
This is the section that the young kids love to visit as it takes them right inside the hideout of enormous dinosaurs. The adults are entertained to see more than 100 animatronic dinosaurs inside the theme park. The latest season has added several interactive activities with the dinosaur lab revealing the life of the long lost creatures. There are multiple dinosaur skeletons displayed at the adjoining museum, albeit in the form of replicas.
3. Ice Park:
Dubai is hot and humid the year-round with its populace never getting an opportunity to find snow on the ground. With recreated snow and life-like ice sculptures carved out of 5000 tons of ice, this is a unique place to visit in the desert.
4. Art Park:
This is a novel addition to the park for season four. This includes unique art pieces reconstructed from environmental materials that were recycled.
5. Colourful World6. Happiness Street:
Dubai has earned the label of 'Happiness Street' internationally under its outstanding development over the years. Garden Glow has recreated the street within its premises as a token of tribute to this astounding feat achieved by the city.
7. Glowing Safari:
It depicts a Safari where the young kids are thrilled to come across glowing animals from all parts of the world.
8. Happy Forest:
This place highlights the flowers and plants along with wildlife sculpted out of recycled materials.