With four floors dedicated to a variety of stores, Terminal 21 is a shopper's paradise.

The Caribbean Lower Ground Floor
On the lower ground floor Caribbean, you'll find the Gourmet Market, some food outlets, along with banks and bookstores.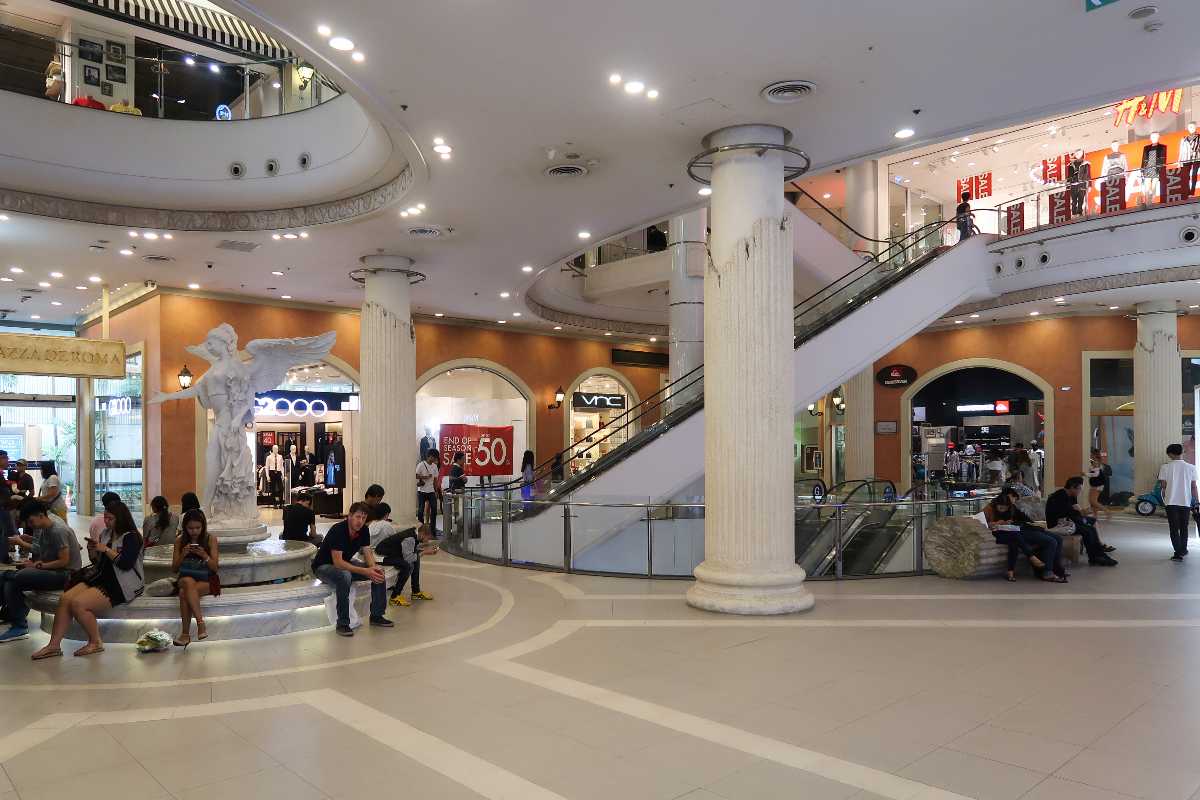 The Roman Ground Floor
On the ground floor Rome, you'll encounter beautiful marble statues and even a sizeable Roman-style fountain. Understandably, some of the more luxurious stores are housed here, such as Lyn Around World, Mango, Levi's, and Espada. Moreover, this is the floor to visit regarding WiFi and currency exchanges.
A Parisian Mezzanine Floor
On the mezzanine floor dedicated to Paris, you'll feel transported to the city of love with its versions of the
Eiffel Tower
and French Arc de Triomphe. This floor is a goldmine for women's attire, selling skirts, blouses, backless bodysuits, and tunic dresses in stores such as Poem, Brandy Melville, Mac and H&M. Bangkok's longest escalator begins here, taking you all the way to level three Istanbul.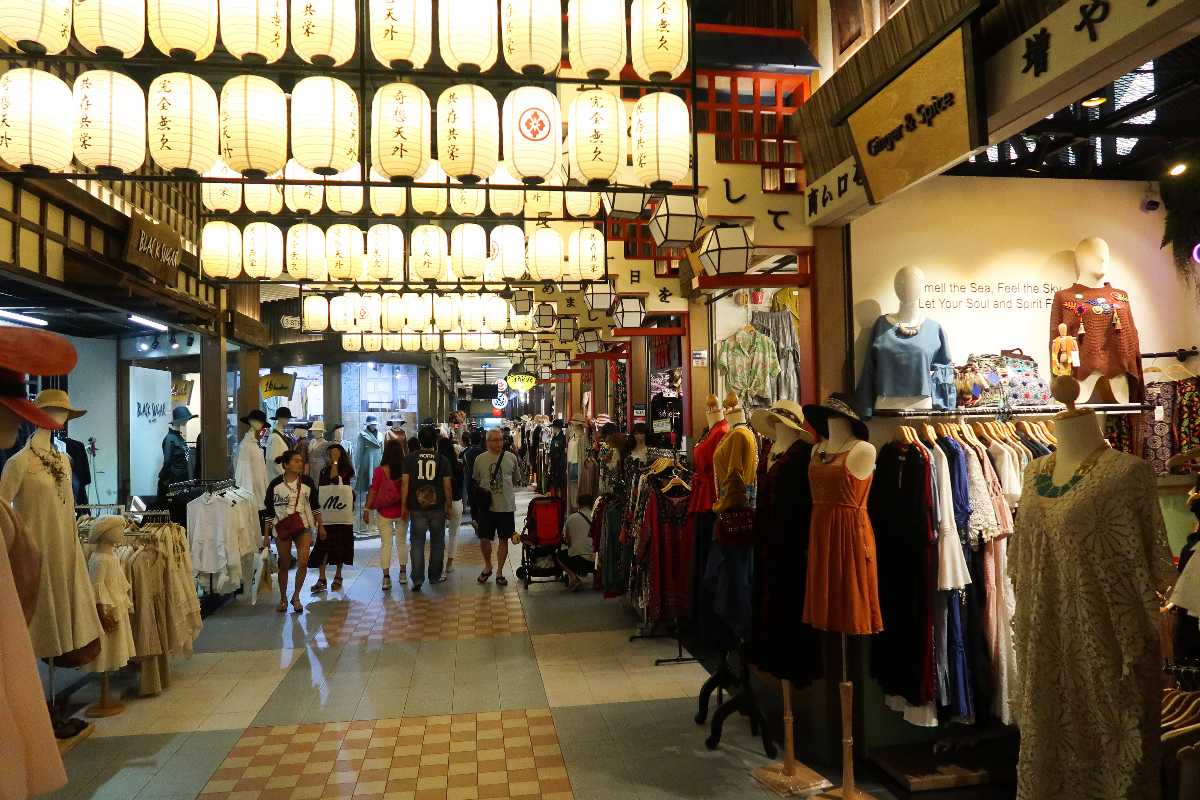 First Floor to Tokyo
On the first floor Tokyo, the stores are modelled after a busy Tokyo market. They are topped off with paper lanterns and charming Japanese statues. The stores here such as K9 (boutique clothing), Wila, Basement of Samantha (a consignment store selling brands like Zara, H&M, MCM) and Black Sugar, are bound to make you feel like a high-flyer. It caters best to women's clothing, especially lingerie!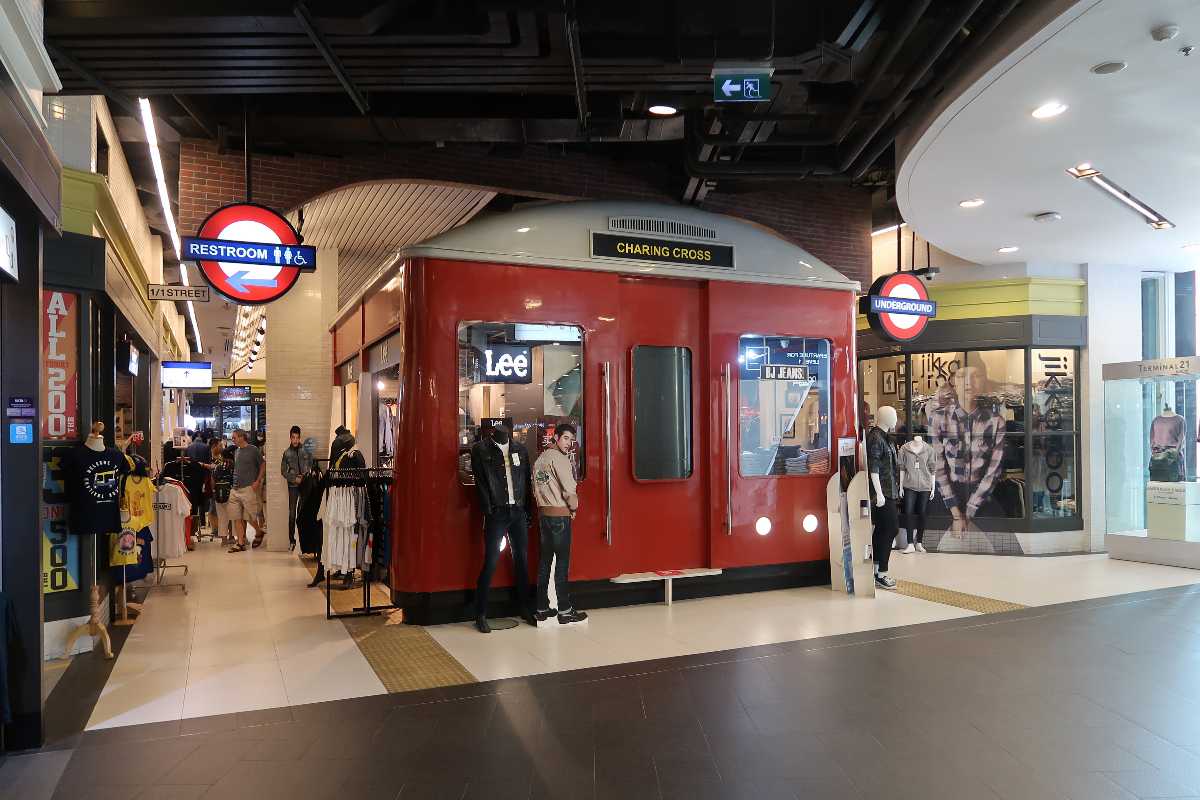 Second Floor - The Male Clothing Section
If women have the first floor for their guilty pleasures, the men will revel at the second floor London. You'll find men's clothing stores (including athletic stores) such as Ton Tip for cufflinks and accessories, Hoops, Cross Road, Human Fight, Sports World, and Hatman Exclusive. Best of all, these stores are separated by the classic red phone booths and double-decker buses of charming London.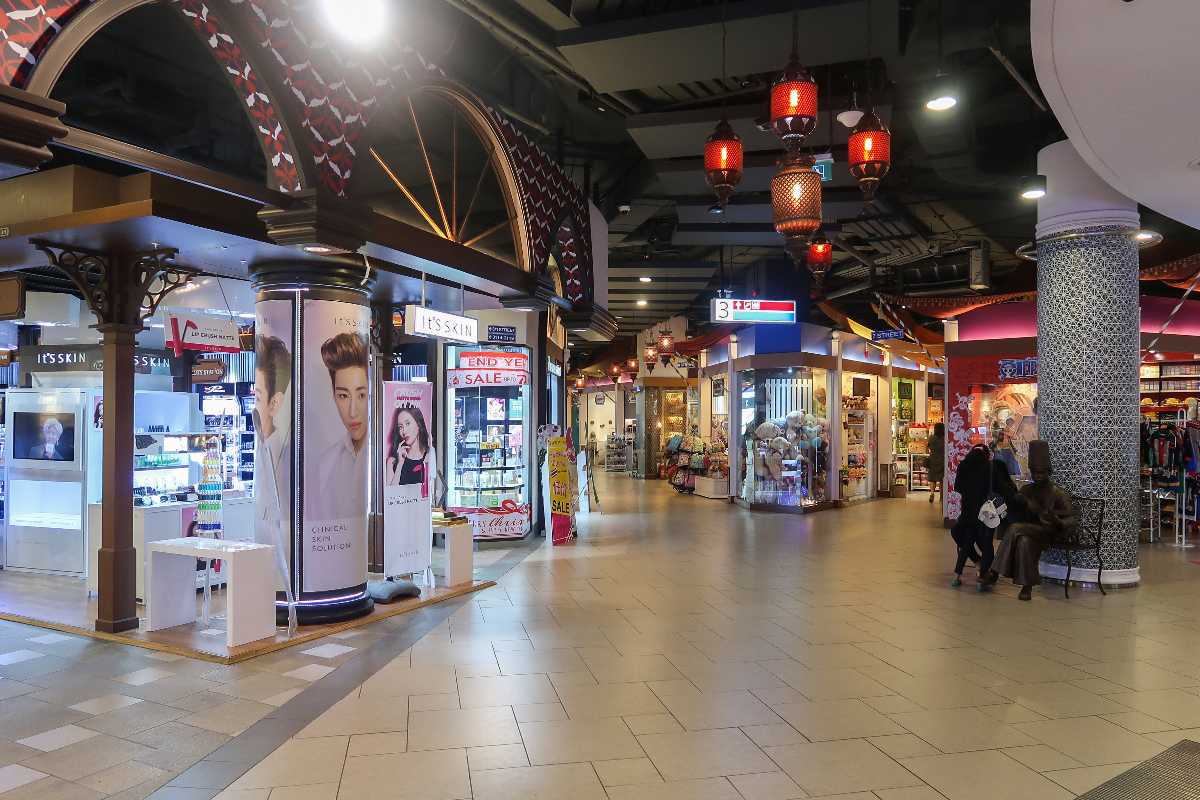 Three Floors to Istanbul
On the third floor Istanbul, you get a wide range of accessories at your fingertips in this Middle Eastern-souk styled floor. You should check out Crazy Horse for leather bags, Rock Me Jewellery, Leather Balcony, Jelly Bunny, and Ballet Shoes since 1959 for the best accessory products. Hats, jewellery, shoes – you name it, they've probably got it here.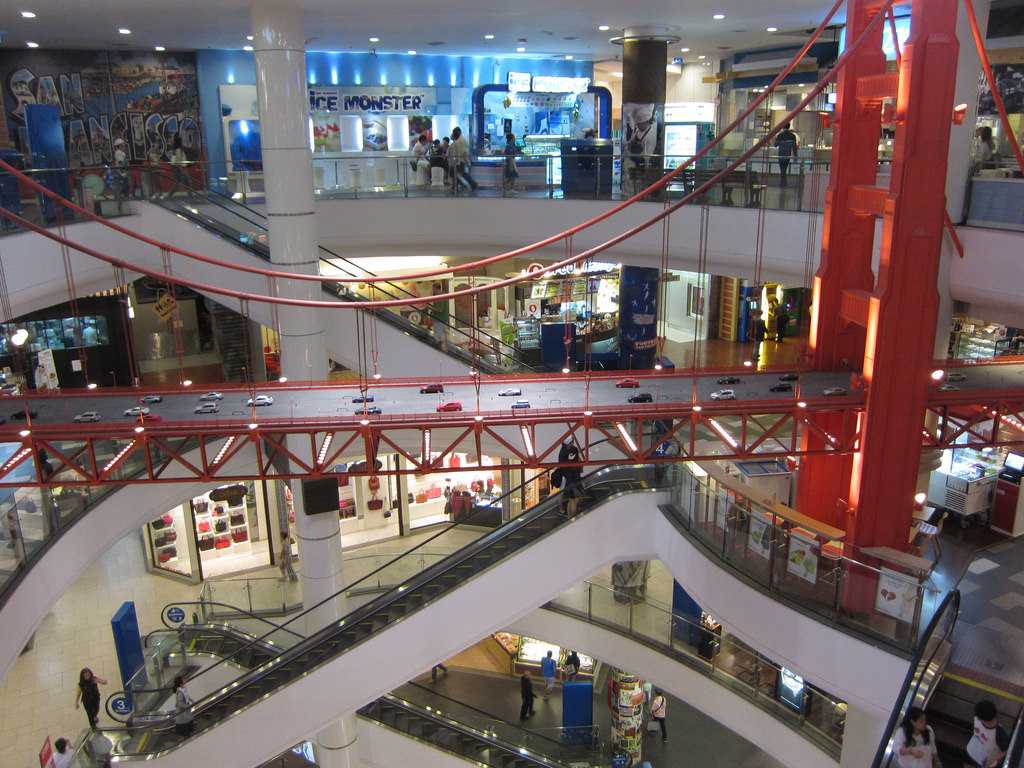 Fourth and Fifth Floors of San Francisco
On the fourth and fifth floor, San Francisco are the mall's many, many food options! This food court serves generous portions at relatively inexpensive, making it a fantastic destination for a quick meal in the middle of a shopping spree.
Sixth Floor Hollywood
On the sixth Hollywood is Terminal 21's entertainment hub. With electronics being relatively inexpensive in Southeast Asia, you'll love the many options of headphones, phones, and even chargers, at prices that won't burn a pocket hole. Moreover, this floor is home to the SF Cinema where you can catch both movies in a glamorous cinema ambience. After all, what's more, exciting than Hollywood?