The limited space of Art in Paradise was illustrated with scenes on the floors and walls by Korean artists. These artists used their previous work experience in other 3D museums to maximise this space. There are many amazing 3D paintings at this museum. These range from 'Coronation of the Emperor' 'stairway to hell', 'ride a flying carpet', to many others. The paintings are divided into various zones here. These include:
Aquarium & Safari Zone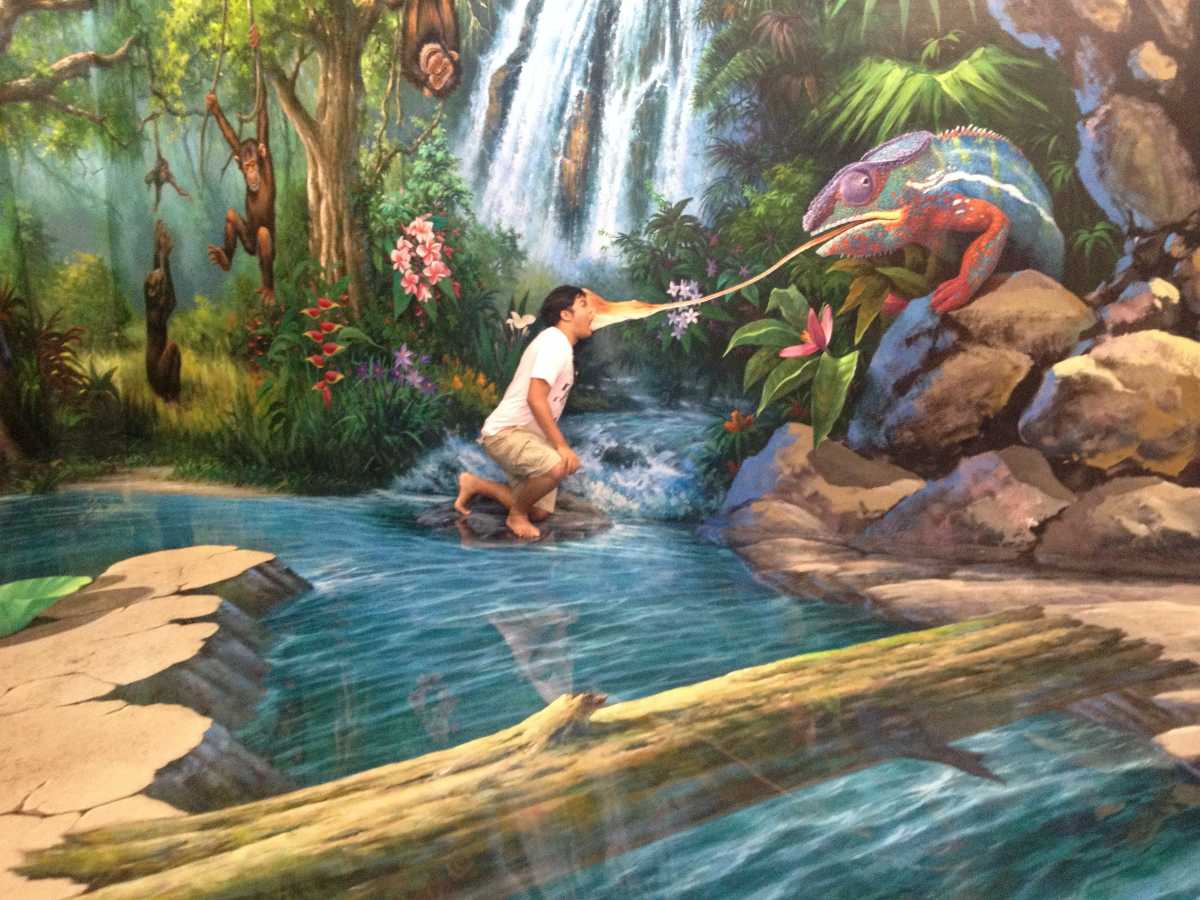 This zone has adventurous pictures where you can walk over leaves in a pond, or cuddle inside a giant cat sprawled on the wall.
Classic Zone:
The Classic Zone has hyper-realistic paintings of the Buddha, Van Gogh and many others who seem to peek out of the walls.
Fantasy Zone:
Fantasy zone has an "Alice in Wonderland" touch to it. It begins with stairs leading into the wall followed by crashing waterfalls, jesters from the wall and much more.
Nature Zone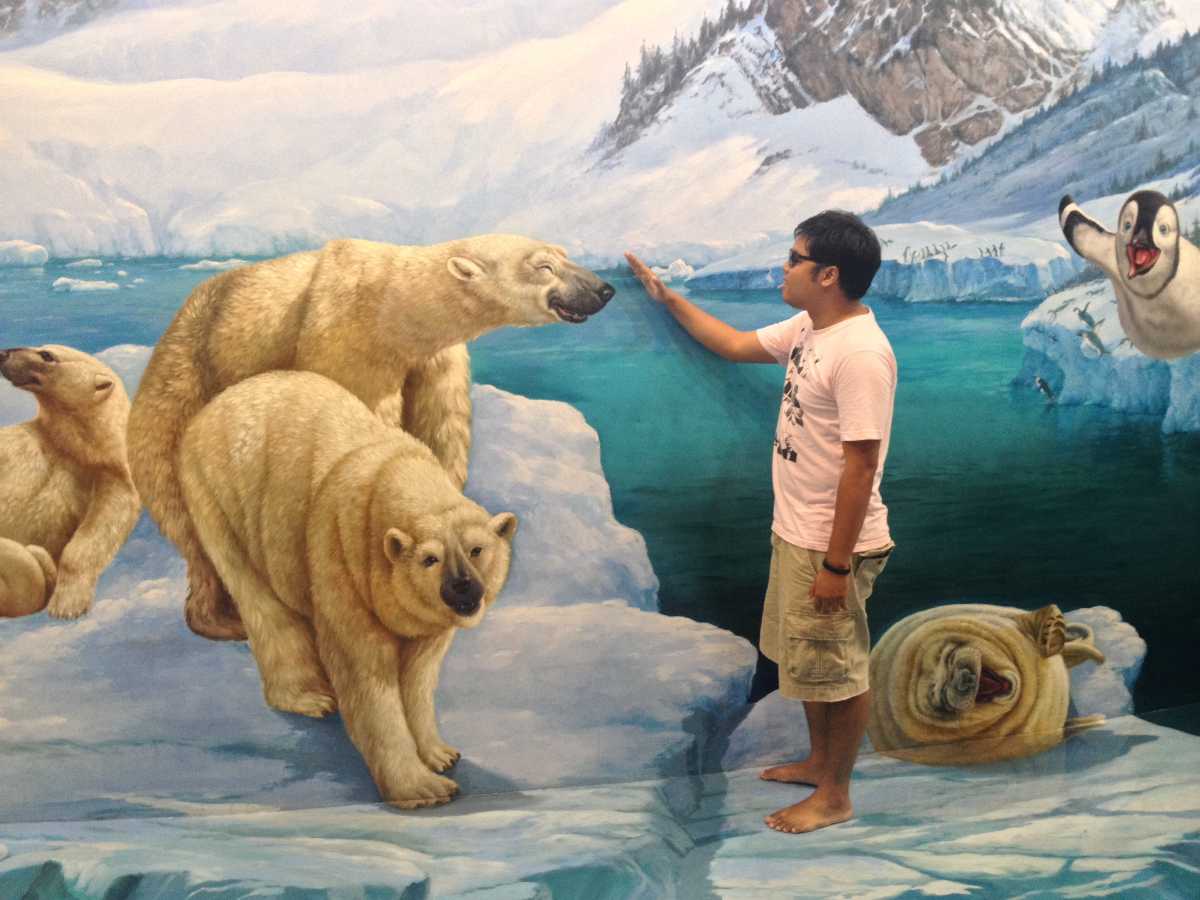 The Nature Zone has some of the most hyper-realistic illusions of Gondolas floating in a canal, flying carpets, rickety ropeways leading to castles to name a few.
Modern Zone:
Modern Zone hosts a general ambience with highlights such as mirrored cubes. Here, visitors that you can pop your head out of; effecting a floating or a Time magazine wall where you can become a part of its front cover.
Interactive Media Zone:
This zone makes use of not just the floor and walls, but interactive LED lights to create some stunning 3D illusions.