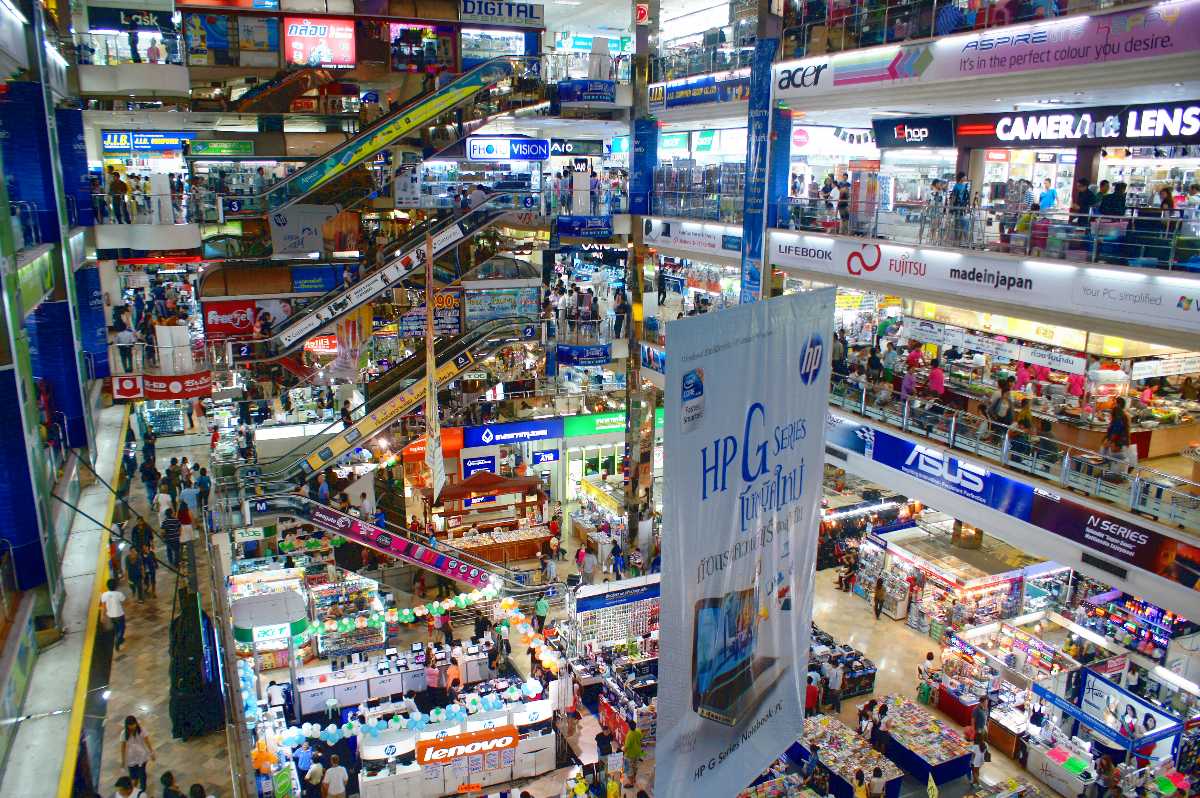 Pantip Plaza houses dozens of stores dealing with a massive range of electronic items such as hardware, software, computers, accessories, secondhand electronics and loads more. Pantip Plaza also avails regular discounts on various facilities such as athletic clothing discounts and phone discounts.
Ground Floor
The ground floor has a few banks and purchase hubs for electronic toys and other accessories such as handbags and backpacks. Prices seem to reduce the more one goes into a particular floor.
First Floor
The first floor is precisely the IT go-to of the Pantip Plaza, with not only stores but repair centres as well. So you could get any broken electronic fixed on the first floor. The first floor is also a great place to shop for cheap brands which are expensive otherwise such as Apple.
Second Floor
With an array of restaurants and camera shopping centres, the second floor is more of a lifestyle shopping arena. Brands such as Canon, Nikon and Panasonic are found across stores such as Camera Cafe, World Camera and Camera Shop.
Third Floor
The third floor is the hardware section. iShop by SPVi is a legal reseller of Apple products, so you could either walk into this store to fix a product or for new purchases.
Fourth Floor
Also known as the Solutions Floor, the fourth floor hosts a range of dubbed office space such as Microsoft along with a food court serving both local and Thai cuisines. The fourth floor also has a co-working area; Syn Hub by Synergy Technology, with its own cafe and decor setup.
Fifth Floor
The fifth floor is the central IT zone with a massive IT superstore. With convenient divisions leading shoppers to their required purchases, this sector is the largest store in Pantip Plaza.