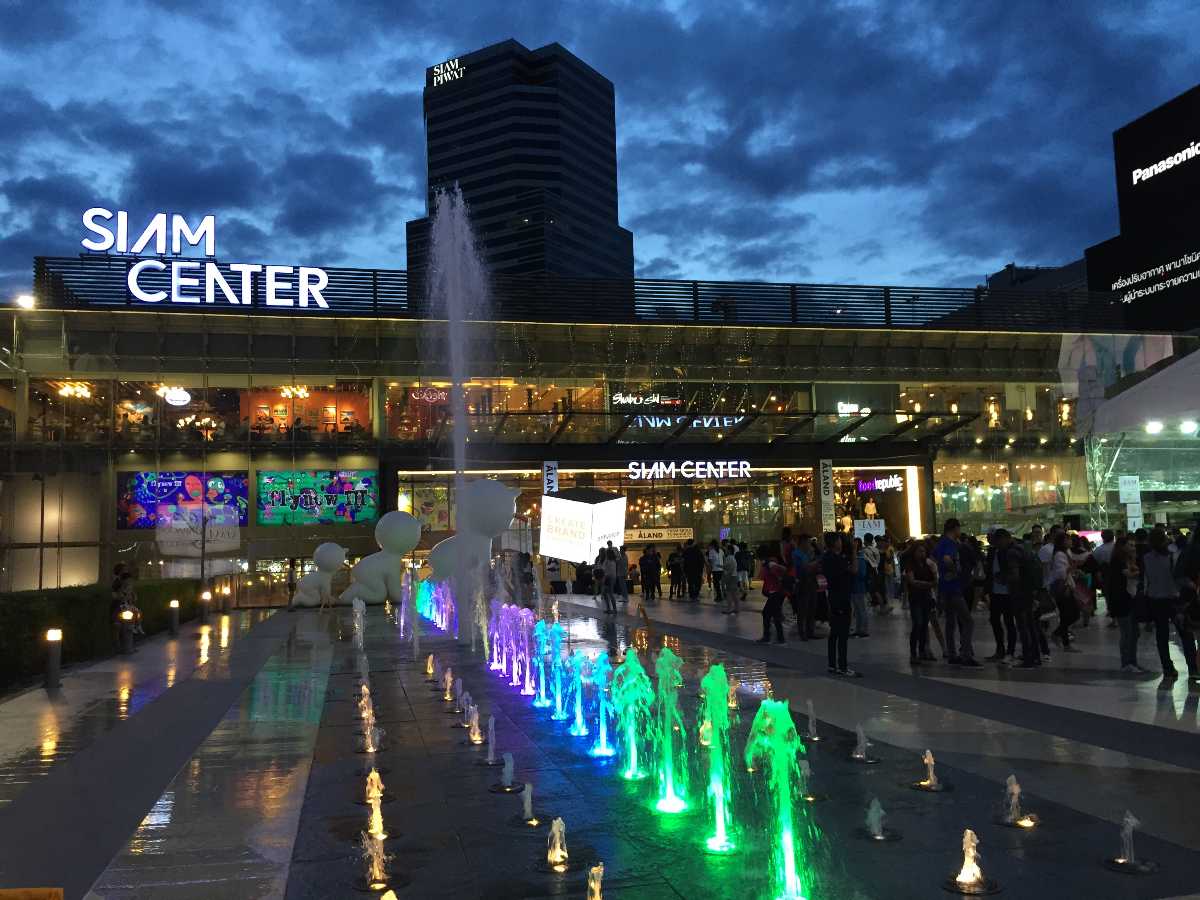 Since Siam Discovery is divided into labs, each lab is designed a section of the customer's needs.
1. Ground Floor - Her Lab
Composing of 4 vast divisions, Her Lab is the complete go-to section for all women shopping necessities. The lab hosts an extensive range of luxury brands across segments such as shoes, bags, clothes, accessories, and jewellery.
Her Lab 1
Footwear and Bags - Some of the top brands available in this section are Ancient Greek Sandals, Geox, Rum and Rose, Kenneth Cole, Raven's Heaven, The White Brand, United Nude, Vanee Lee, Tango and Veja.
Her Lab 2
Clothing and Accessories - One could come across tags such as A Personal Uniform, Coralist, Happly Plug, Motif Official, Giordano Lab and the Eye Bar Lab.
Club 21:
Fashion lines under the Siam Discovery Club 21 are Calvin Klein Platinum, DKNY, Acne Studio, No. 21, Enfold, Victoria Beckam, Toga Pulla and Toga Archive.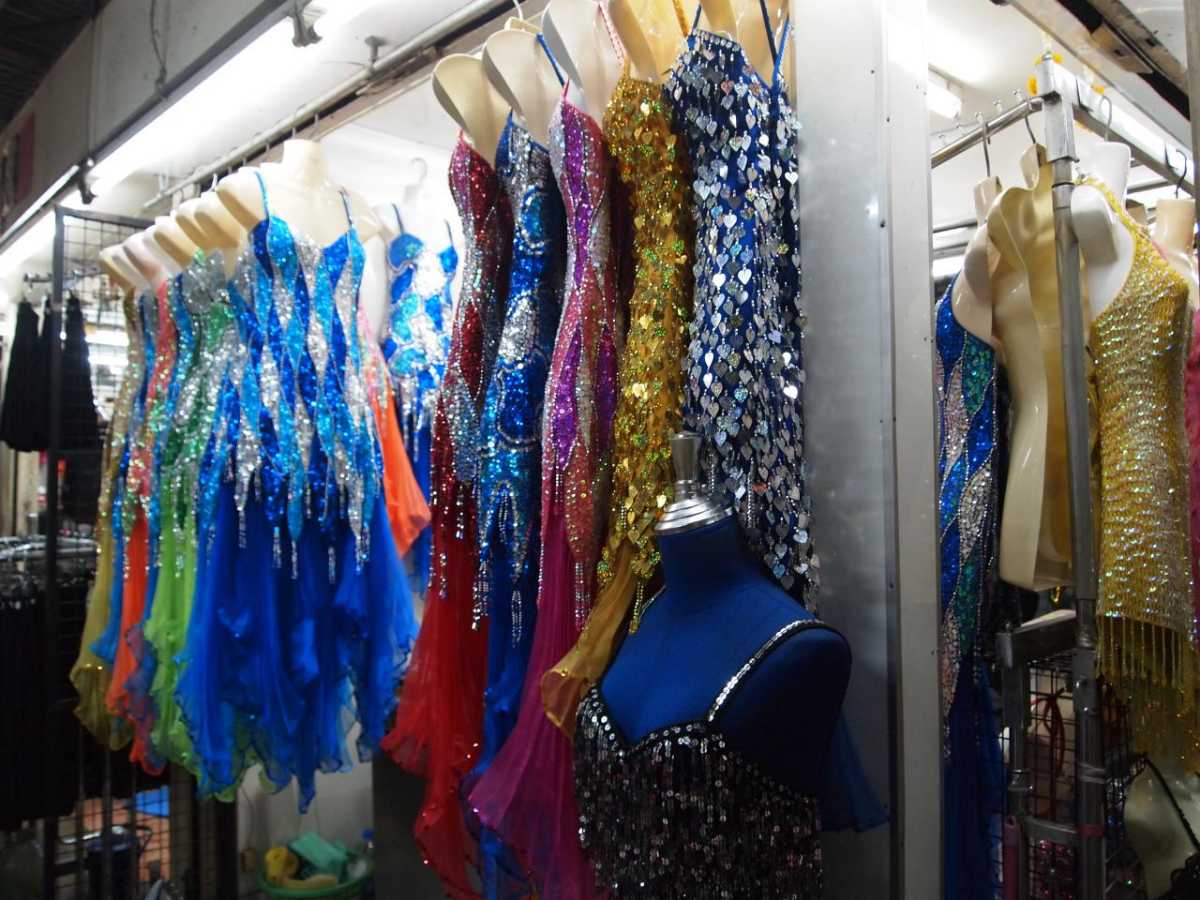 Accessories and Costume Jewellery
- Maison SDL, Triadic Affair, LA Jewellery and Swan Jewellery are the four stores available on this floor.
Her Lab 3
Akira Naka, Alexa Chung, Come, Edit, Essential Antwerp, Frnch, Hyke, Maggie Marilyn, Samuji, Suncoo, Tela and Undercover are some of the noted women's fashion brands at Her Lab 3.
Her Lab 4
This lab comprises accessory and costume jewellery tags such as Carletta Jewellery, Chat, Misis, Nine Jewellery, Pandora, Rebecca Minkoff and Sunglass Hut.
2. Upper Ground Floor - His Lab
His Lab consists of 3 sections divided based on various male shopping necessities.
His Lab 1
His lab 1 is dedicated to men's accessories and shoes with top brands such as Albedo, Brador, Geox, Incase, Kenneth Cole, Mr Tango, The White Brand, Pedro, Samsonite and Zespa.
His Lab 2
Some of the top clothing and fashion lines at this section are Barbour, Boss Orange, Eyesmyth, Folk, Famosa Andina, Homecore, Mr Gentleman, Oliver Spencer, Samsoe Samsoe and Yoshio Kubo.
Club 21:
3.1 Phillip Lim, Alexander McQueen, Blackbarrett, Comme Des Garcons Black, Gosha Rubchinskiy, Off White and Thome Browne are some of the flourishing brands on this part of Siam Discovery. Miansai, Tough and Tumble and Shaving Club are the three accessory stores at the Club 21.
His Lab 3Accessories:
The known men's accessory brands on this level are Beton, Briston, Timex Archive, Troubadour, Yayoi Kusama and Gierre Milano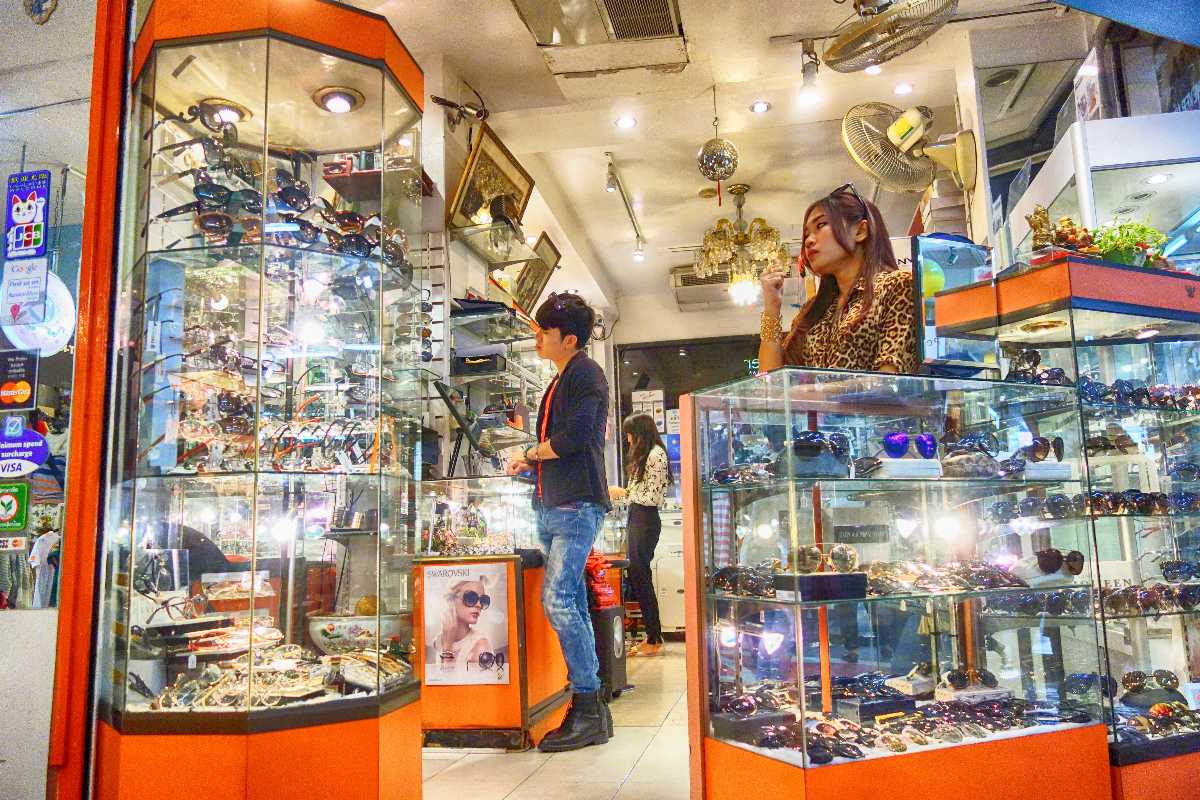 Watches:
You could lead your exclusive watch shopping at some of the best brands such as Adidas, Aviator, Diesel, Emporio Armani, Fossil and Victorinox Swiss Army here.
Luggage:
If you are here to shop for a travel vacation, then this is the spot, to begin with! Local and international brands such as American Tourister, Caggioni, Kamiliant, Pierre Cardin, Polo World, Rapin, Travelogue and Tzipizi are available at His Lab 3.
Skin Lab
Well, they do have a lab within a lab. For treatments, regular skin maintenance and even beauty necessities, you could drop by at any of the following stores: Aliz and Paulin, All About You, Biotherm Burt's Bees, Clinique, Derma Juize, Eco Store, Kose, L'oreal, Manuka Doctor, Origins, Zenze and quite a few more.
Fragrance Shopping
Men and boys, you could drop by at any of the following top brands for the perfect perfumed shopping spree: Armani, Burberry, Bvlgari, Calvin Klein, Davidoff, Diesel, DKNY, Gucci, Hugo Boss, Givenchy Gentlemen, Luxasia, Mont Blac, Ralph Lauren, Tommy and Versace.
3. First Floor - Street Lab
Street Lab 1
This section hosts an array of streetwear and jean brands such as Lee, Levi's, Docker, Docu, Gingko, Khaki Bros, Madmatter, Peach Hunter, Vanquish, ad Ur Face.
Street Lab 2
Shoppers can find their perfect street accessories and activewear here with brands such as Anello, Bata, Delsey, Deuter, Doughnut, Keds, Overland, Pro-Keds, Samsonite Red, Sneaker Lab, Superga, Thule, Toms and CK Performance on display.
Street Lab 3
Casio G-Shock, Mad Matter, Muzik, Stealer and Sharetea are the stores available at this section.
Street Lab 4
Street Lab 4 is purely dedicated to sportswear, with brands such as Camper Shoes, Lee, Levi's, Fred Perry, LVC Vintage, Havaianas, Onitsuka Tiger or Asics Tiger and Salomon on regular display.
4. Second Floor - Digital Lab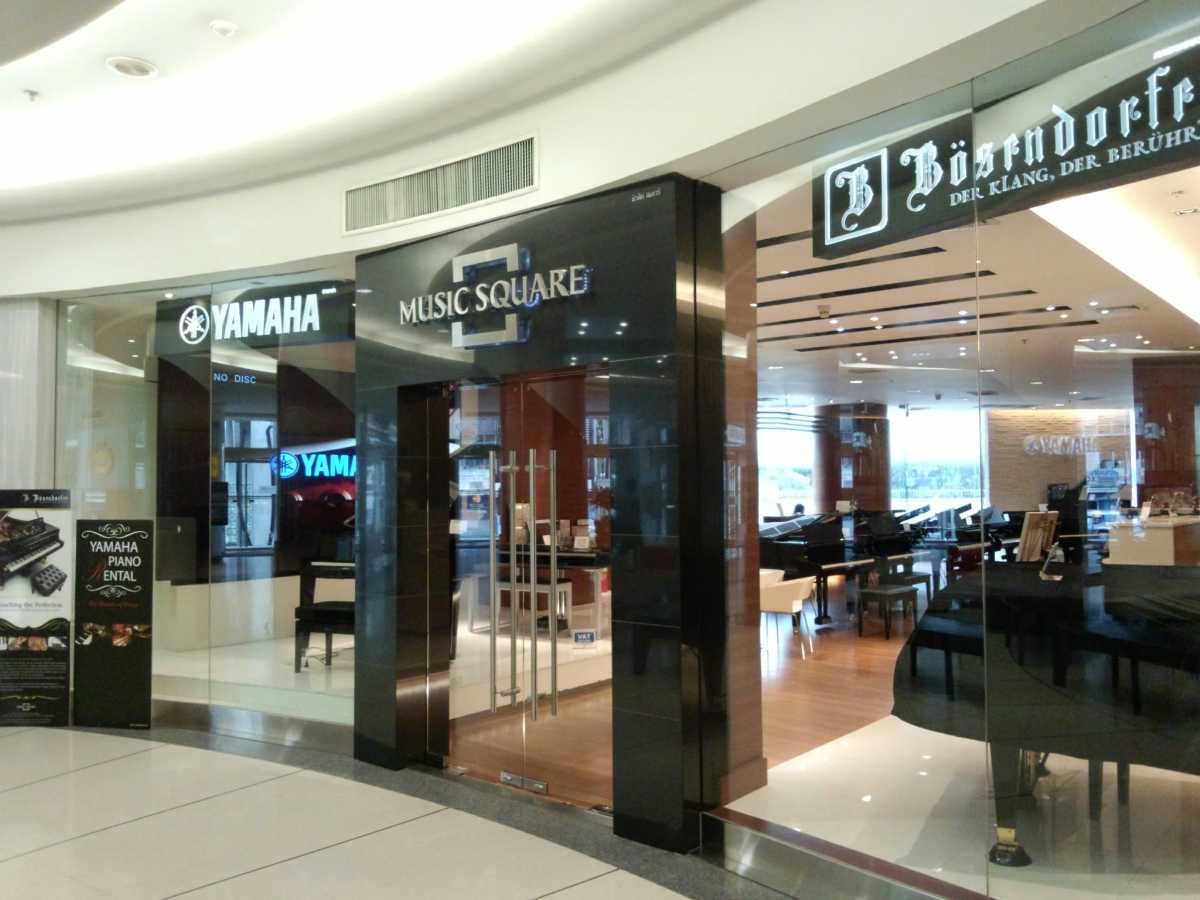 Digital Lab 1:
Here, you would come across a vast arrangement of brands across the gadgets, camera, audio and mobile accessories sections, to name a few.
Gadget Brands:
Dyson, Fitbit, Garmin, IRobot, Monowheel.
Cameras:
Gopro, Lomography and Polaroid.
Audio Brands:
Aftershokz, Audio-Technica, Beats by Dr Dre, Bose, Fender, Fresh N Rebel, House of Marley, Jabra, JBL, Marshall, Shure and Sony are some of the top brands you are bound to find here.
Mobile Accessories:
Bling Mu Thing, Boostcase, Energea, Jack Space, Kate Space, Just Mobile, Native Union, Uniq, Blue Lounge, Element Case, Lifeproof and UAG are some of the accessory brands found here.
Lifestyle Shopping:
Folio, Forrest, Ta.Tha.Ta, Taxidermy and Theorem.
Techno Toys:
Jimu Robot, Parrot and Sphero.
Digital Lab 2:
This section exclusively lifestyle brands such as Folio, Good Job Labrador, Lexon, Mr and Mrs Fragrance, Single Page, Troika and Mazmoizelle.
5. Third Floor - Creative Lab
The creative lab is divided into the following sections, housing their respective brands.
Art and Craft Section:
Elementseden, Sako & Sake and the Myth.
Decoration and Lighting:
Some of the top brands available here are Doi Tung, Everything Hound, Ez Hammock, Fem, Fill In The Blank and Yankee Candle.
Furniture and Home Decor:
Bon Son Home, Bungalow, Etcetera, IThinking, Hay, Niiq, Philos, Sculpture, Thingg studio and Tom Dixon are some of the brands, shoppers would come across at this section.
Kitchenware and Small Appliances:
Alessi, Berghoof, Boogoo, Brabantia, Chef-N, Clear, Color Me Pretty, DKW, Herbpiness, Lock & Lock, Nakari, Penquin, Royal Porcelain, Tovolo, Vogue Living, The Potter and SMEG (the only small appliance store here)are some of the best brands found here.
Bedding and Spa Products:
Mr Big Pillow (the only bedding store here), Harnn/Vuudh, Herbpiness, Mowann, Nadol, Nuttarin, Prachar, Srann, The Grass and Urban Barn are some of the top brands available here.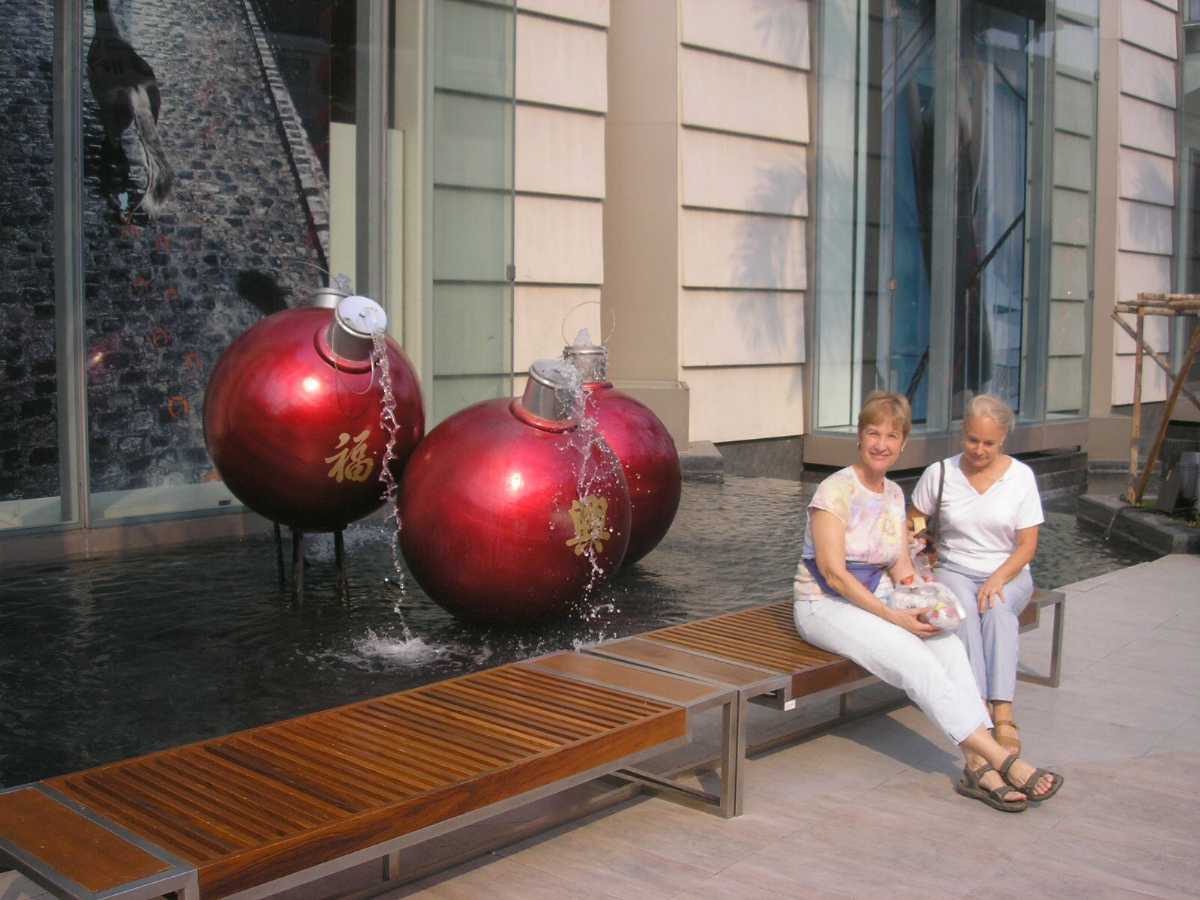 6. Fourth Floor - Play Lab
The Play Lab has a range of Ectopia stores. The following are its main branches in the mall along with its brands:
Ectopia: Fashion
- Beach Daze Bag, Fulame, Kasamaya, Maison Craft, Seeker X Retriever and the Remaker are some of the stores found here.
Ectopia: Groceries
- Bai Miang, Cocoburi, Farmer's Grain, Nature's Delight, Royal Project, Tai Rom Tham and Vasana Fruit fresh.
Ectopia: Health and Beauty
- All About You, Apura, Ayada, Bugbeat, Busaba, Charms, Cone Number Nine, Just Gentle, Kaff & Co, Kalapa, Le Mild, Mindhara, Organic Story, Organoid, Pipper, Tjack, White Papel, Welcome Winter, Zenze and Zonn are some of the many other brands available here.
Ectopia: Gardening Essential
- Ayodhya, Bon Son, Bua Bhar, Emoi, Garden Wednesday, Krung Ching, Superbee and Tiny Tree are some of the gardening brands available here.
Ectopia: Office Shopping
- Basicteeory, Forrest, Grey Ray, Least Studio, House of T, Mr Leaf, Re Labrador, Rocket X Lunch and StylePro are some of the brands.
Bike Shopping
- Visitors could shop for biking accessories and bikes in this section. The well-known brands here are Bangkok Bike Arcade, Brompton & 5Links By What A Bike, Schindelhauer By Urban Cycle and Vanmoof.
Souvenir and Stationery Shopping
- Visit Amazing Muay Thai Pop-Up Card, Busaba, Eleph, Elephant Parage, Op Postcard, T-Original and Tareeya to pick up your favourite souvenirs and art materials.
SPA Shopping
- Head to the following stores for an overall shopping for all your spa essentials: Frappy, Kunna, Otop Virgin, Proud, Tamarind House, Thaitier, Tiger Balm and TJack
7. Fifth Floor - Retail and Innovation Lab
The fifth lab has a fitness, entertainment and start-up incubator, namely Virgin Active, Madame Tussauds and Retail Innovation Lab respectively.