During your visit to the Erawan Museum, you can observe the perfection and precision with which the statues and pillars have been carved out. Speaking of the overall structure of the building, the
three-headed elephant
standing over a dome-shaped structure symbolizes the elephant guarding the Earth.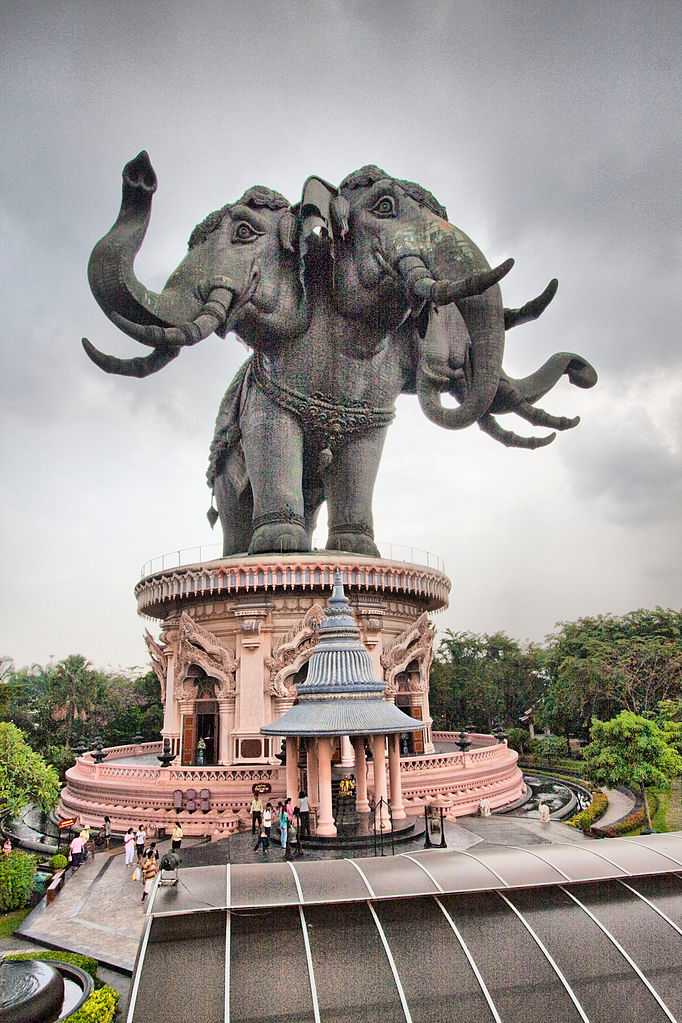 If you want to get a glimpse of the sense of spirituality, do pay a visit to the lush green and flowering
Erawan Gardens
. Cobbled up paths, rare species of flowers blooming in the garden and big and small rocks decoratively scattered haphazardly are sure to steal your senses for a while.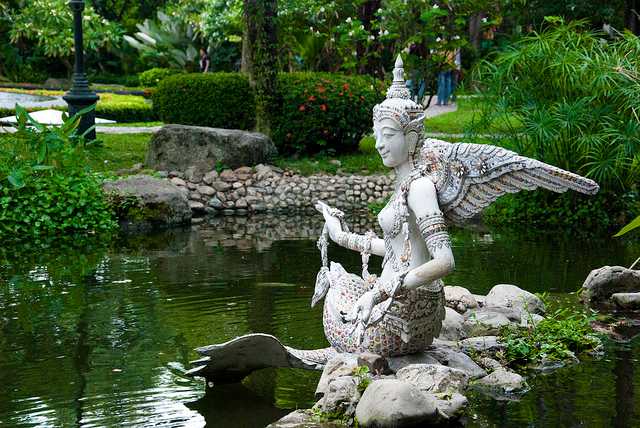 At the Third Floor of the grand museum, you get to witness an awe-inspiring view of
Buddha's sculptures
in a variety of postures against the abstract artworks symbolic of the solar system. As the name suggests, simply from the view of the interiors of the place does one delves deeper into the Thai culture, experiencing the spirituality in their inner self on the way.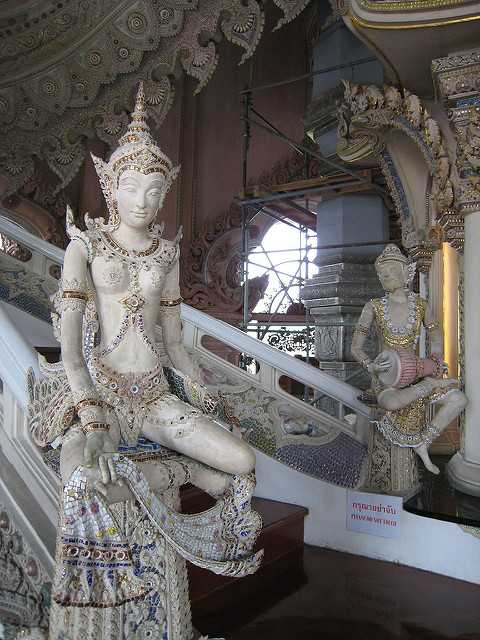 The magnificence of the sunlight amplifying the glass painted ceiling of the Erawan Museum displaying the ceiling of the world along with the Zodiac signs amidst the stars is another out of many things you would like to click pictures with.