1. Lord Shiva Temple
The temple is one of the most prominent attraction in Siddara Betta, very close to the summit. The unique part about the temple is that the whole shrine is encompassed within a cave surrounded by rock structures. There is also an underlying stream of water that flows beneath the temple and is said to have medicinal benefits.
2. Madhugiri Betta
Madhugiri Betta in the Tumkur district of Karnataka is approximately 24 kilometres from Siddara Betta. Madhugiri is a singular rock structure and the second largest monolithic structure in Asia. Embedded on the slopes of the hillock is a fort named Madhugiri Fort that draws its name from the hill. The hill is mostly frequented by trekking enthusiasts and is an excellent trek location. The upward climb to the top of the hill is said to get tougher as you progress, the climb has basically 4 phases with the first one being a flight of stairs and then as you go higher the width of the stairs keeps getting decreased but there are railings present to aid the visitors except at the last phase where the steps become narrow and curved and there is no physical support. The trek is totally worth the effort and time because of the stunning bird's eye view of the entire village.
3. Channarayana Durga
It is another hill fort within the Tumkur district about 11 kilometres from Siddara Betta. The location is relatively untouched and sees a smaller influx of tourists compared to the other surrounding hillocks. The fort consists of a few religious shrines and some antique structures. The trek up to the fort in this hillock is said to be moderate and would take about half a day to trek up and then return back.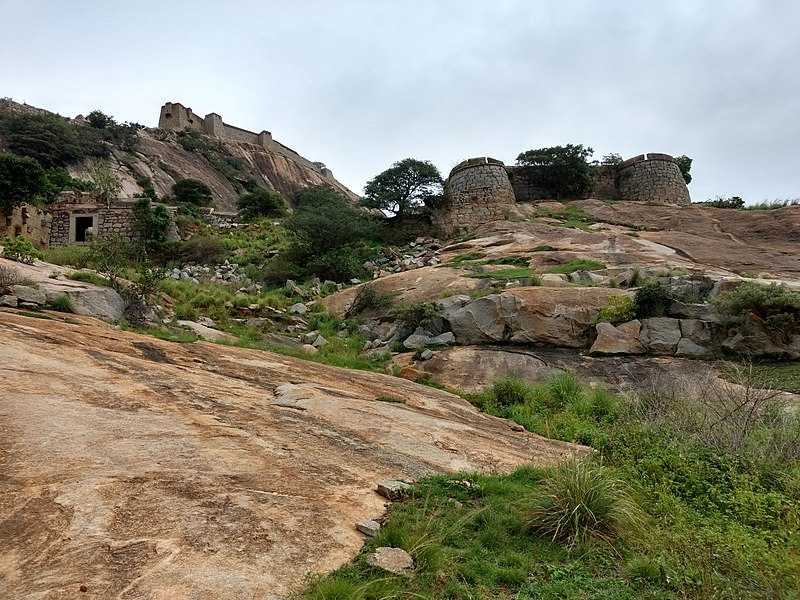 4. Siddaganga Mutt
Siddaganga Mutt is a Veerashaiva monastery about 40 kilometres from Siddara Betta. The mutt is a religious point of interest with devotees visiting the establishment to seek blessings from the spiritual leader Sri Shivakumara Swamiji who resides in the mutt. The mutt also houses educational establishments for kids from school through college.