1. Bhoganarasimha Temple
Situated at the base of the hill in Devarayanadurga, Bhoganarasimha Temple is built using intricate carvings and splendid architecture. Dedicated to Lord Narasimha, this temple has pillars in plenitude with historical inscriptions imprinted on them about the history of this place. This pristine place is visited by a lot of devotees.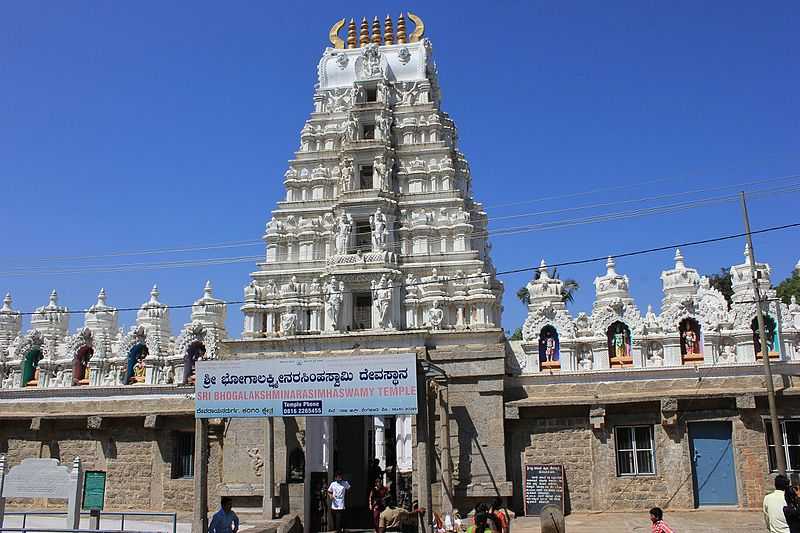 2. Yoga Narasimha Temple
Believed to be 1000 years old, Yoga Narasimha Temple is located elevation on top of the hill. The temple is beautifully built surrounded by lush green trees and variegated hills. You would have to climb 100 steps to reach this place but the bird's eye view from here is mesmerizing and worth the cardio.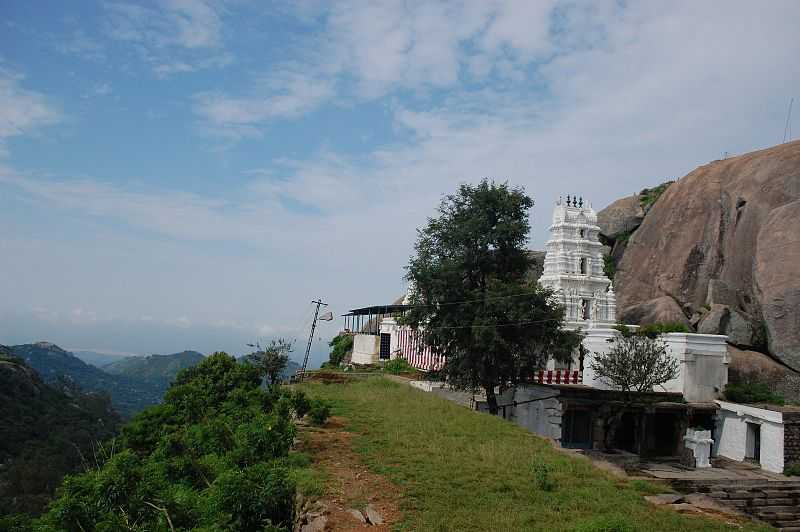 3. Siddara Betta
It is believed that a number of sagacious saints meditative and prayed here. Siddara Betta translates to Saint's Hill s considered sacred by the locals. The place is full of caves which are interestingly formed. This place is also replete in a number of medicinal herbs that are used to cure a lot of diseases.
4. Laxmi Narasimha Temple
Located at the hilltop, Laxmi Narasimha Temple is situation at an elevation surrounded by trees and hills. The pious temple is popular amongst people and a lot of devotees come here to seek blessings. The temple is surrounded by a peaceful aura that will make you relax and happy.
5. Namada Chilume
Namada Chilume is fresh water spring locate at a distance of 10 km from Devarayanadurga. Myth has it that the cold water that gushes out is because of the arrow that Lord Rama shot with his bow here. The footprints of Lord Rama are also believed to be imprinted near the ground. This place is a must visit not only because of this myth but to also witness its beauty.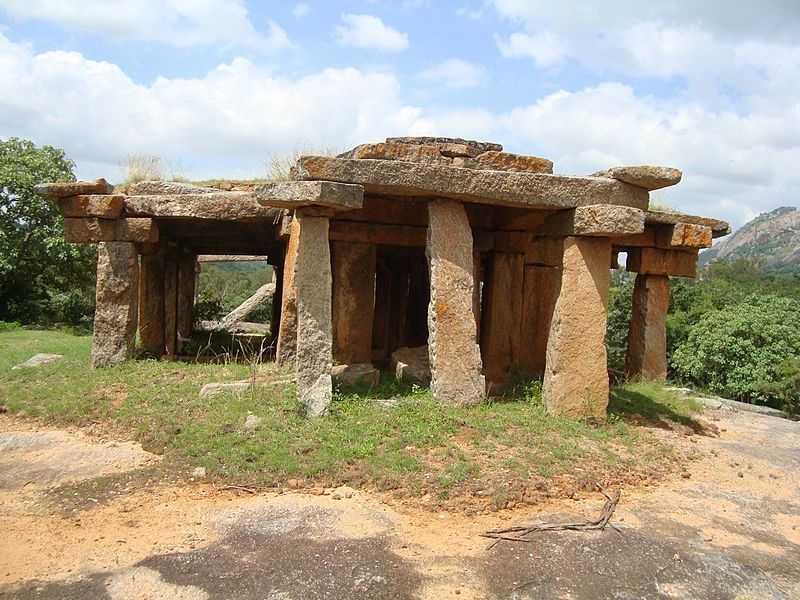 6. Plant Nursery
A quaint nursery of plants was constructed y the Forest Department to preserve plants. It is home to about 300 medicinal plants and some rare plants. This place is a must-visit to explore and gain knowledge about these plants. A stroll in this nursery will also fill your lungs with fresh airs rejuvenating it.