On the occasion of the legendary cricketer's birthday, Virat & Anushka headed to Bhutan for a celebratory vacation! Their pictures are making it hard to resist travelling to Bhutan. By far, they have been thoroughly enjoying their holiday, and we know this as the captain of the Indian cricket team posted: 
"When you get a chance to come close to the beauty of nature, thoughts cease, and you become one with the moment and merge with the divine energy. So grateful". They are revelling in nature and each other's company. " What a blessing to be able to visit such divine places with my soulmate" - Virat Kohli on Instagram. 
The Bhutan Chronicles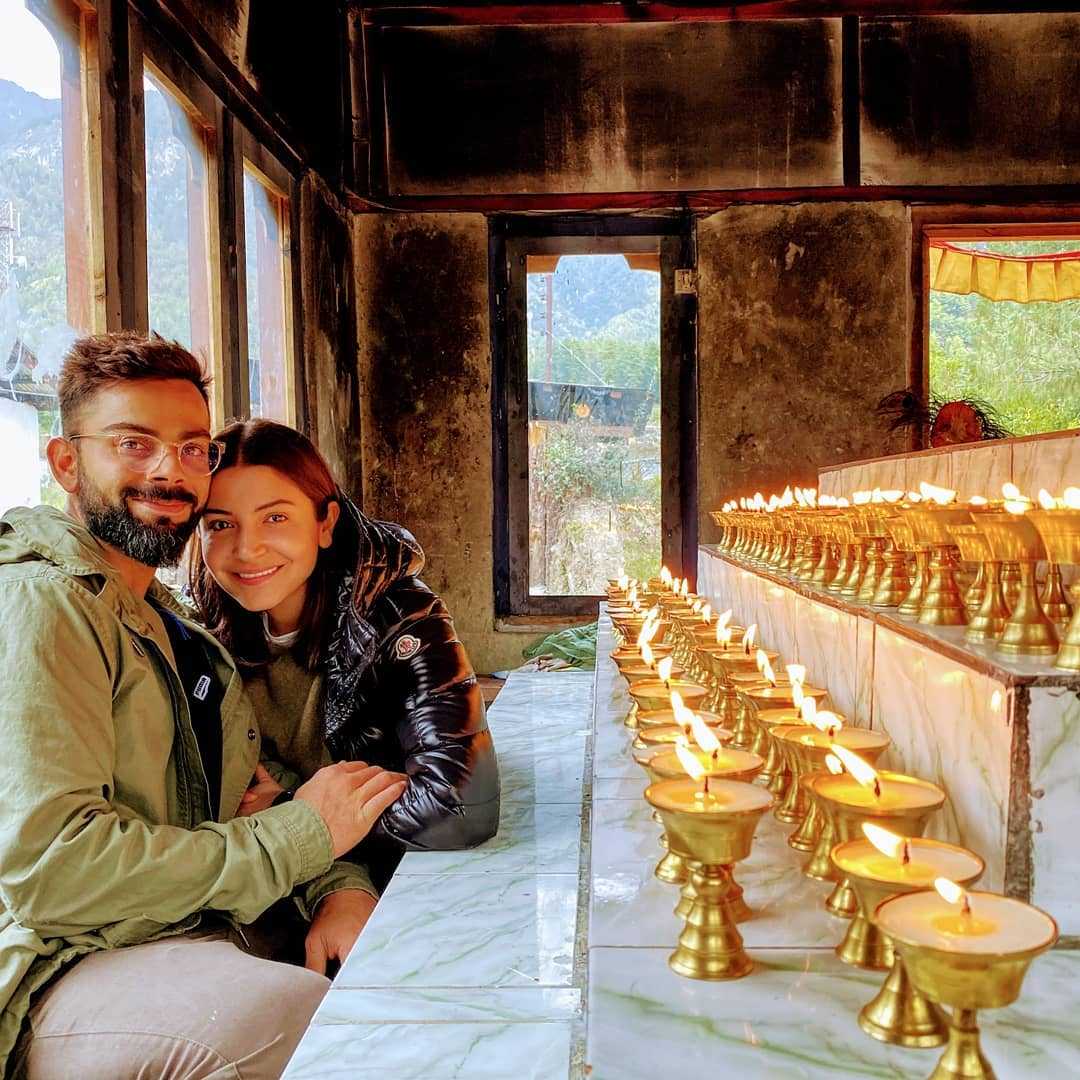 The two have been indulging in trek expeditions, feeding calves along the way, hopping into Sabzi Mandi's, eating hearty meals in the lap of the Himalayas and enjoying the rusticity of the magnificent mountain region. The love birds are truly enjoying their vacation, and all we can do is gawk at their pictures. 
To celebrate Virat's Birthday, the duo made it to a monastery in Bhutan, sought holy blessings and lit candles to commemorate the special occasion.
A Moment of Pure Human Connection 
On the couple's 8.5-kilometre trek expedition, the two encountered an act of kindness which reinforced their faith in humanity. 
They shared their experience of a moment of humility when they walked into a family in a small village during their trek where they stopped by to feed a 4-month-old calf. The humble family approached the two weary travellers, oblivious to their popularity & identity, offered them a cup of tea and the couple obliged.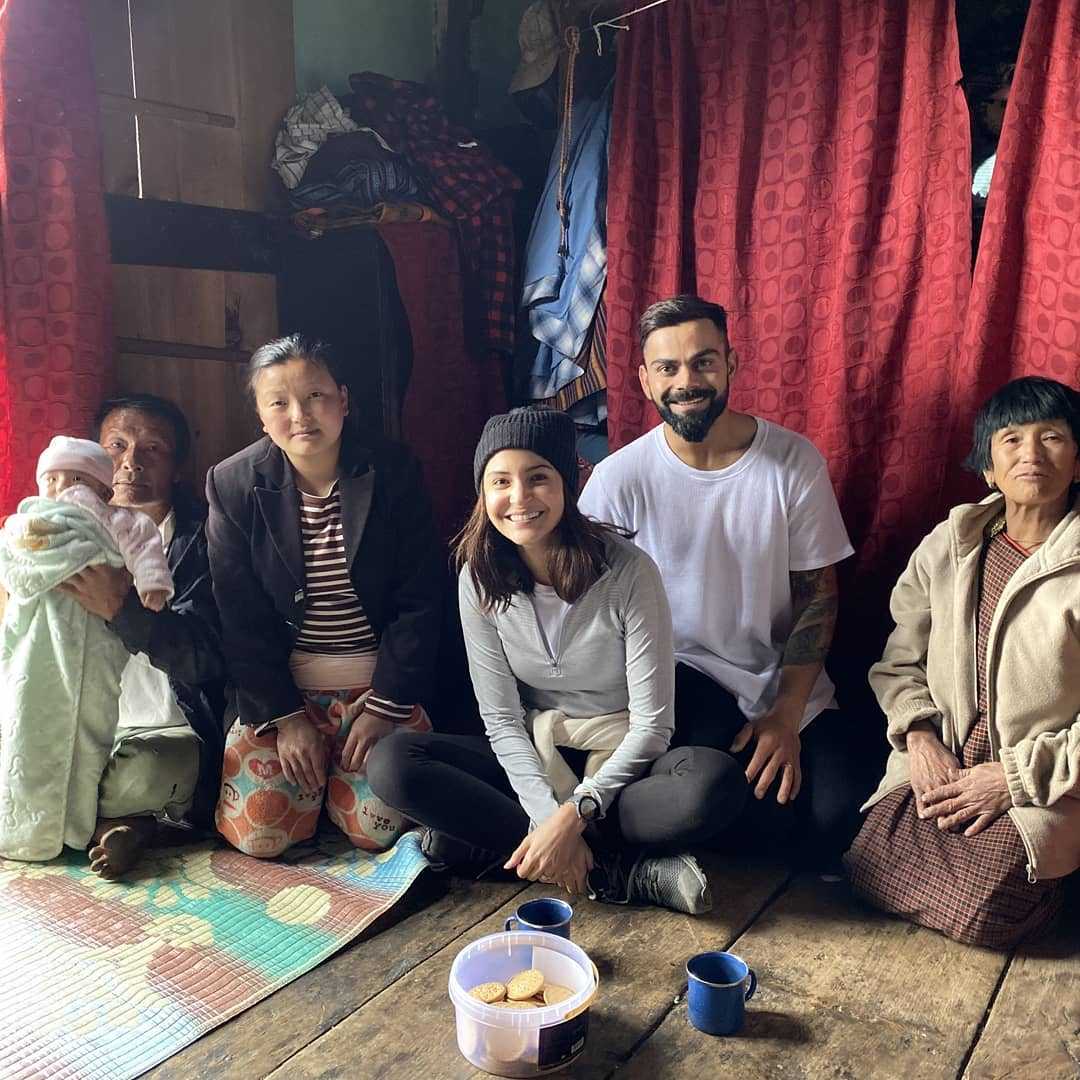 They head home, strike a conversation over tea and were treated with genuine warmth and love. The duo was stoked to have encountered such a rendezvous where they were just considered as 'two tired trekkers' by the kind family. They went unnoticed on their vacation, and they were more than happy about it! 
Anushka Sharma wrote "Whoever knows Virat and me very closely, know that both of us live for such moments of genuine, simple & pure human connection. It fills us with such joy and peace, knowing that they just wanted to be kind to two random foreigners (plus our guide) without seeking anything in return."
What Makes Bhutan a Perfect Vacation Spot?
If Virat & Anushka's pictures were not enough to lure you into booking a vacation to Bhutan, here are some reasons why it should be your next vacation spot!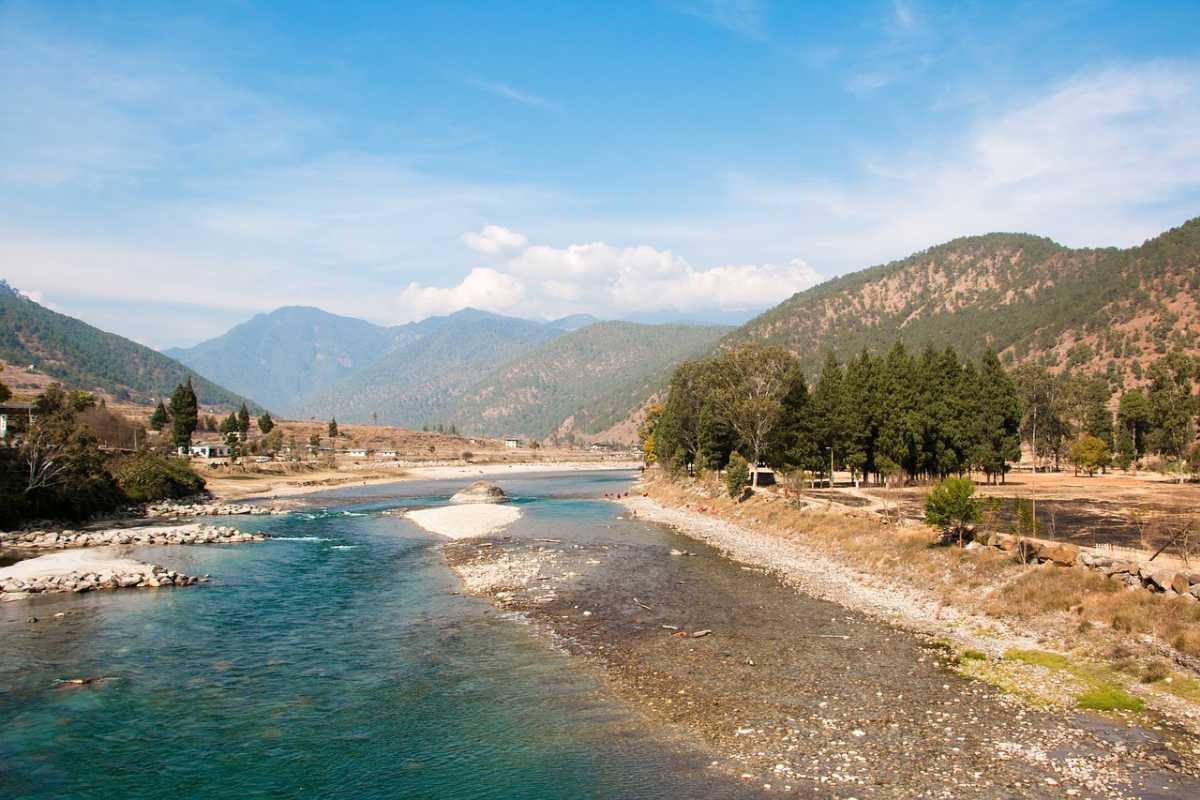 It's Picture Perfect 
The alpine-ranges, the beautiful flora, lush green valleys, and the clear sky makes for a picturesque destination. It makes for a perfect backdrop for your Instagram photos too. The scenery is simply breathtaking.  
The Enchanting Monasteries 
 Bhutan is home to a series of serene Monasteries ringing with the soul-steering chants. From the famous Taktsang Monastery to the spectacular Punakha Dzong Monastery is a line-up of Monasteries. Pay a visit during the festive season, and you'll take back some unforgettable memories. Don't forget to spin the prayer. 
Pollution-Free Surroundings 
Given the ridiculous air pollution levels in India, you need to head to a destination that has clear and quality air. Plus Bhutan has banned smoking too! So to get away from the pollution in the mainland, Bhutan is the best destination to feel the happiness and love in the air!  
Exotic Food 
Bhutan has an unending list of delicious dishes. The food is spicy and oh-so-irresistible! The dumplings and the Ema Datshi (cheesy soup) are to die for! 
So what keeps you waiting. Seize the destination, and you sure will have the time of your life! Bhutan is always a pleasure to visit! When are you heading to Bhutan? Let us know in the comments below!