Kuala Lumpur has a few vibrant and dynamic street markets, which house a variety of products like bags, shoes, belts, watches, clothes, home decorations, handicrafts and even food items. Most of these markets are open in the morning, shut in the evenings due to traffic and then reopen around midnight. The markets here attract locals and tourists all round the year and are usually frolic. Here are some of the popular street markets in Kuala Lumpur: 
1. Petaling Street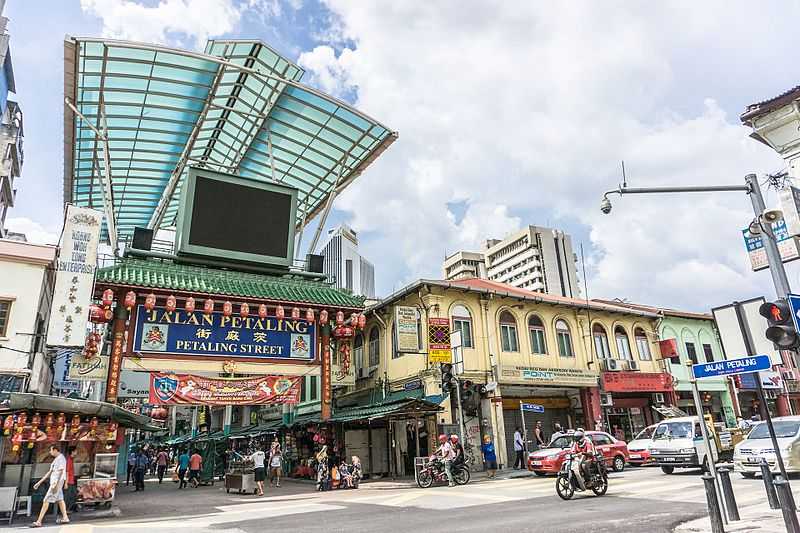 Petaling Street is one of the ultimate street markets in Kuala Lumpur. The sellers here sell mostly Chinese products, including watches, clothes, bags, perfumes, imitation jewellery, lanterns and pirated CDs and DVDs. Bargaining is common here, and all the products are sold at throwaway prices. Apart from these products, the food at Petaling Street is also an attraction. Stalls here serve authentic Chinese food and seafood. 
Opening Hours: 9:00 AM to 12:00 PM, 6:00 PM to 1:00 AM
Location: Chinatown
2. Central Market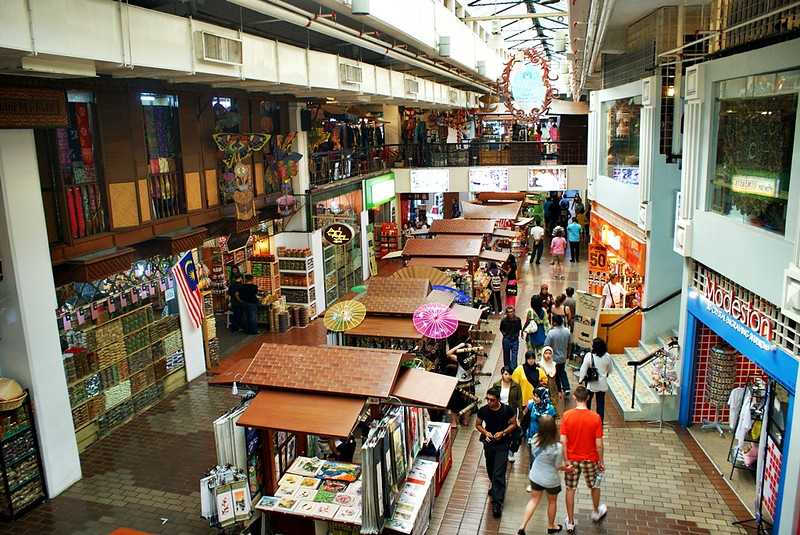 Central Market, also known as Pasar Seni, is one of the main street markets in Kuala Lumpur. It was built in 1928 as a dry market but underwent a revamp in the 1980s when it was transformed into a handicrafts market with boutiques and stalls selling handicrafts, souvenirs, traditional Malaysian clothing items, etc. The market also houses a food court serving local Asian delicacies. Cultural shows are also a common sight here. The National Heritage Department has labelled Central Market as a Heritage Site. Considering its importance for the economy and tourism, the transportation to and fro the market has been made easy and convenient. 
Opening Hours: 10:00 AM to 9:30 PM
Location: Jalan Hang Kasturi, City Centre, 50050 Wilayah Persekutuan
3. Kasturi Walk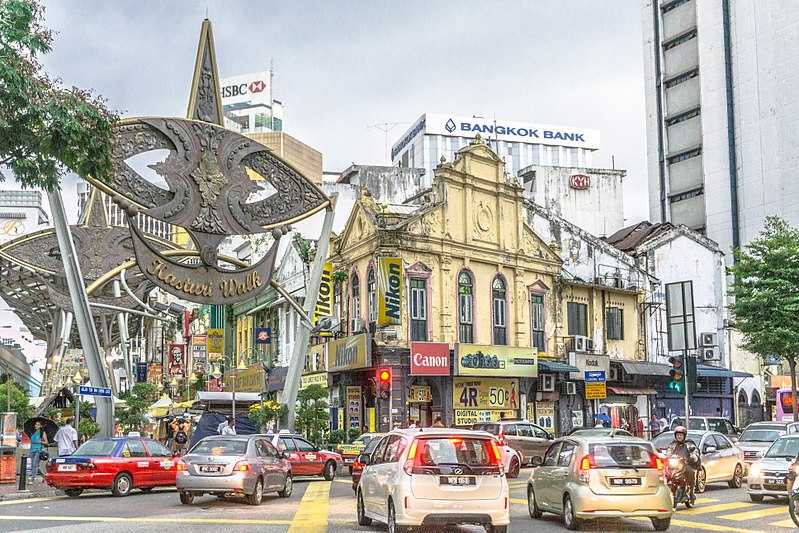 Kasturi Walk is one of the open-air flea street markets in Kuala Lumpur which houses fake labels of watches, clothes, cosmetics, footwear, handbags, etc. Started in 2011, Kasturi Walk is less crowded than Petaling Street and Central Market but offers better deals. The food stalls here sell local snacks of Malaysia, China and India mostly. The biggest attraction here is that many cultural performances are held at Kasturi Walk. 
Opening hours: 10:00 AM to 9:30 PM
Location: 32, Jalan Hang Kasturi, City Centre, 50050 Wilayah Persekutuan
4. Chow Kit Market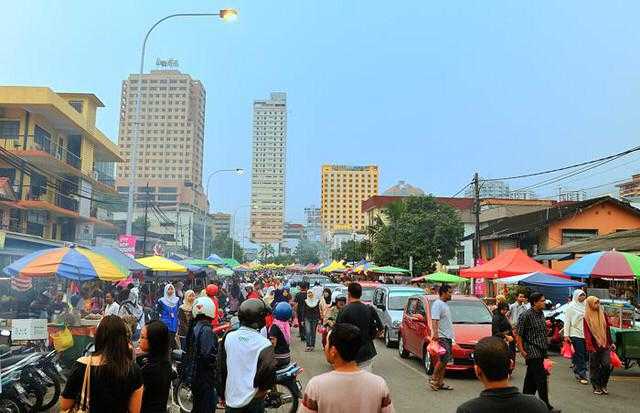 Chow Kit Market is a well-known landmark in Kuala Lumpur. The area is divided into two parts- the market and the red light area. The market is further divided into two parts - a dry market and a wet market. Tourists frequently visit the dry market for shopping for clothes, shoes, CDs and DVDs, fruits, vegetables, tofu, spices, etc. The wet market at this street market in Kuala Lumpur mainly consists of meat stalls including chicken, mutton, beef and pork. The entire market is shaded with colourful umbrellas and is decorated magnificently during festivals.
Opening Hours: 9:00 AM 5:00 PM
Location: Jalan Haji Hussein, Chow Kit
5. Jalan Masjid India Market

As the name suggests, Jalan Masjid India Market serves the Indian Muslim community. It is a street market covered with a blue-tinted glass awning which works as a protection against sun and rain. This market has stalls of clothes, bags, souvenirs, jewellery, accessories, toys, etc. Most of these are traditional Indian products. The market also has food stalls of local Indian and Malay snacks. During Ramadan, the market is lit up and the food stalls open at dawn and dusk, to offer food to those who are fasting as per the Ramadan tradition.
Opening Hours: 9:00 AM to 10:00 PM
Location: Jalan Masjid India, City Centre, 50100 Wilayah Persekutuan
6. Kampung Baru Market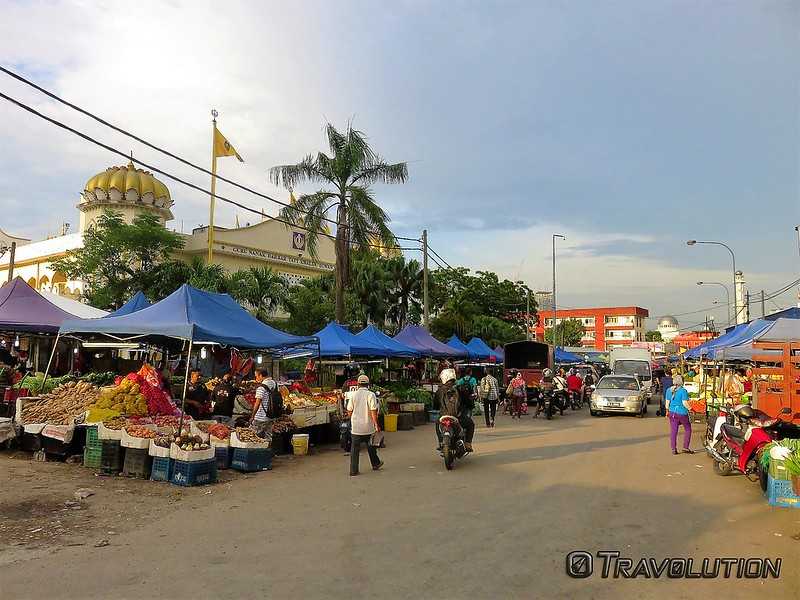 Kampung Baru is a night market that is operational from Saturday evening to Sunday morning. Started in 1899, it is run by local Malays and sell mainly traditional Malay clothing items such as the sarong, baju kurung and songkok, along with jewellery and handicrafts. This market is known for its food stalls which serve typical Malay dishes such as rojak, satays, grilled fish, nasi lemak, kuih, etc.
Opening Hours: Saturday 6:00 PM to 1:00 AM
Address: Jalan Raja Muda Musa, Kuala Lumpur
7. Taman Connaught Market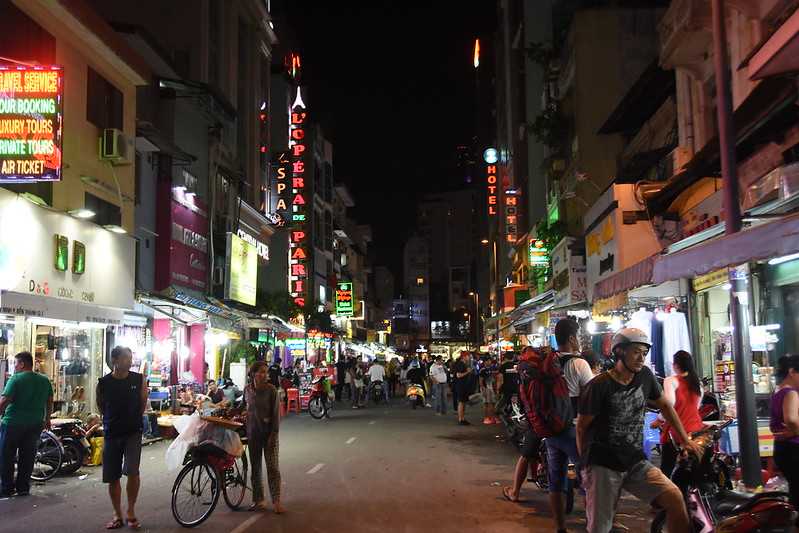 Taman Connaught, also known as Cheras Pasar Malam, is a Wednesday night market. It is the longest street market in Kuala Lumpur consisting of 700 stalls in an area of two kilometres. The products sold here include clothes, accessories, bags, books, handicrafts and home decoration items. Traditional Malay food items can also be found here. These include curry noodles, satay, laksa and certain desserts. Korean, Thai, Japanese and Taiwanese delicacies are also served here. A major attraction at this market is chilli tofu, which is a deep-fried and fermented street food item.
Opening Hours: Wednesday 5:30 PM to 12:00 AM
Location: Jalan Cerdas, Taman Connaught, Cheras
8. Fiesta Nite at Plaza Mont Kiara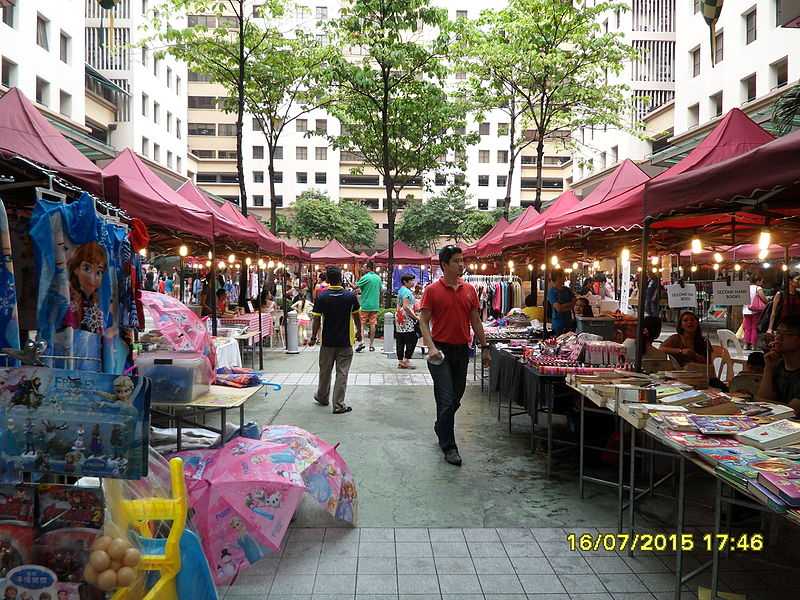 Fiesta Nite is a street market located in the neighbourhood of office buildings. It is functional only on Thursday evenings and has roughly 80 stalls, including clothing, books, flowers, fruits, cosmetics, etc. There are stalls of home bakers selling sweet treats. During Christmas, the market becomes more cheery than usual with food trucks and live dance, acrobatics and music performances. 
Opening Hours: Thursday 3:00 PM to 11:00 PM
Location: The Courtyard, Plaza Mont' Kiara, 2, Jalan Kiara
9. Lorong Tuanku Abdul Rahman Market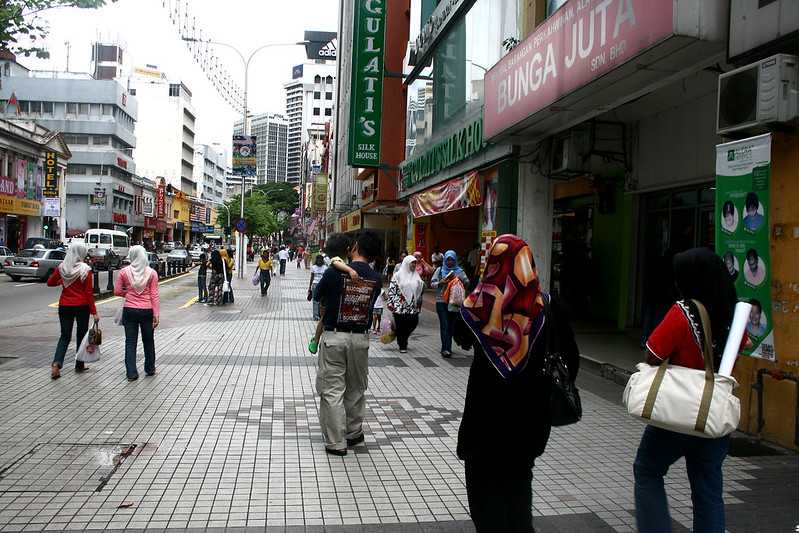 Lorong Tuanku Abdul Rahman Market is one of the oldest street markets in Kuala Lumpur. It is a blend of ancient and modern infrastructure. It houses shops as well as stalls selling textiles, fabrics, bags, sports goods, woollens and jackets, leather products, and many more dirt cheap and good quality items.
Opening Hours: Saturday 5:00 PM to 10:00 PM
Location: 109 Jalan Ampang, 50450 Kuala Lumpur
10. Bangsar Sunday Market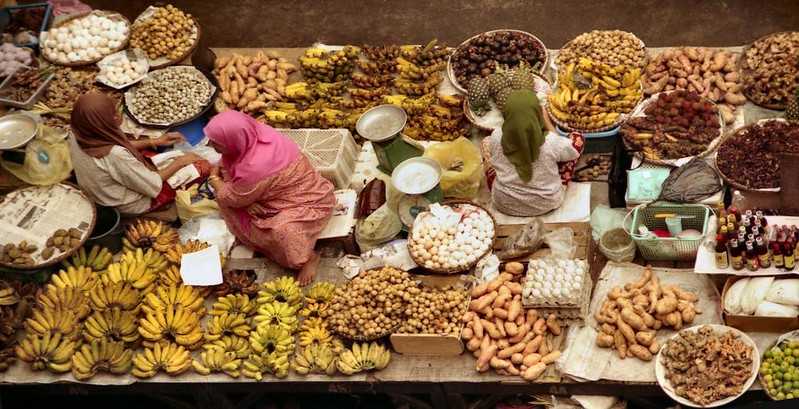 Bangsar Market is a dry market, functional on Sundays. It is predominantly a dry market selling fruits, vegetables and seafood. It houses food stalls of traditional Indian, Chinese and Malay edibles and beverages, the most popular ones being iced syrup and rose milk tea. 
Opening Hours: Sunday, 1 PM – 9 PM
Location: 71, 67 Jalan Maarof, Bangsar, 59000 Wilayah Persekutuan
All the street markets in Kuala Lumpur are upbeat and unique in their own way. Each of these has a charm of their own and attract locals and tourists as per their requirement. Budget shoppers in Kuala Lumpur are barely ever disappointed considering the variety and convenience of the street markets here.