Picking up a decent priced car rental to explore Kuala Lumpur is an excellent option, given how much there is to actually explore in the city. Thanks to the decent investment on infrastructure, driving on the well-maintained roads of Kuala Lumpur is a true delight. And since fuel is relatively cheap, it also works out to be economical at the same time. Besides, you would end up saving a lot of time which would otherwise have been wasted in looking for cabs or using the public transport, which implies more time on hand to explore the various places around, and that too at your convenience! Here's a guide to help you with renting a car in Kuala Lumpur:
Top Car Rentals in Kuala Lumpur
1. Galaxy Asia Car Rental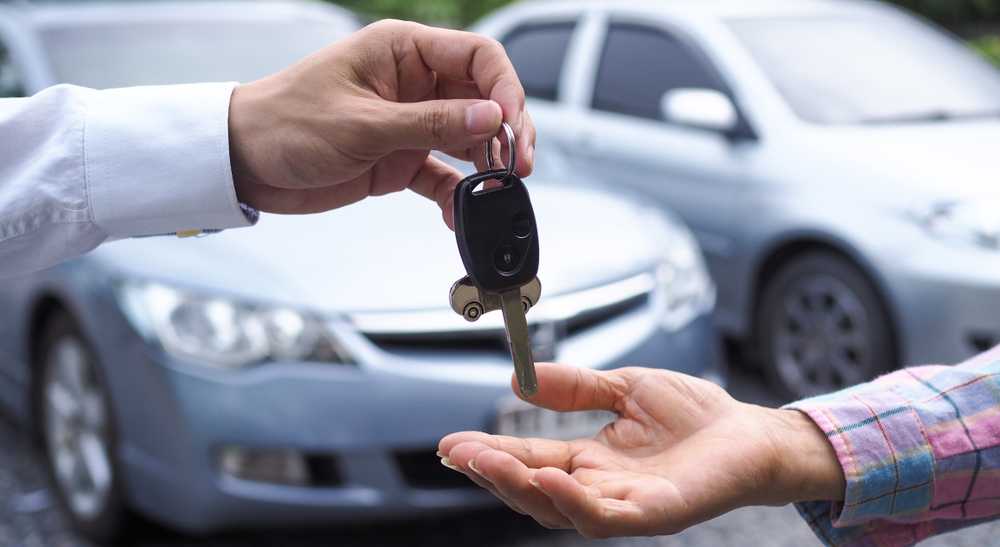 This is one of the top car rentals in Kuala Lumpur when it comes to hiring a car for self-drive, and for all the right reasons. Not only are the rental rates really economical, but the company makes sure that all vehicles are well maintained and are delivered timely and in excellent conditions to the customers so that they can have a carefree ride. 
Website: https://www.rentalscarasia.com/
Address: No,117, Jalan 3/93. Taman Miharja, 55200 Kuala Lumpur
Contact: +6012-3680 117
2. Paradise Rent a Car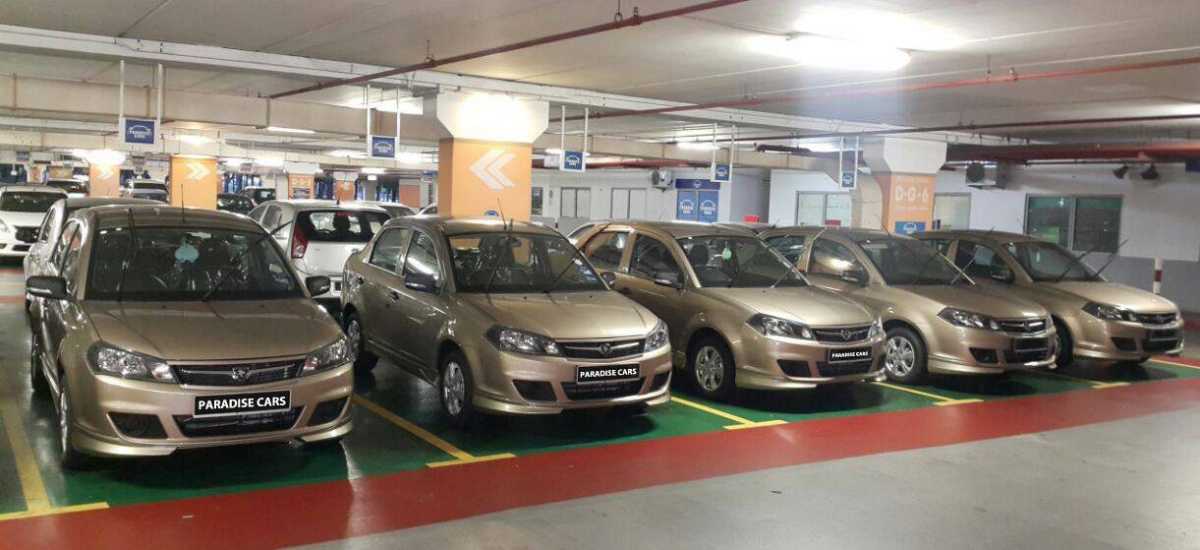 Paradise Rent a Car is an excellent option if you are looking for renting a car at a decent price. The renting process is relatively simple and fast, and the company also offers car delivery services for the convenience of its customers. Customer satisfaction is their top priority, and all cars that are delivered are in excellent condition always. 
Website: https://www.paradisecars.my/
Address: Wisma Paradise, No 63, Jalan Ampang, 50450 Kuala Lumpur
Contact: 1700-81-269
3. Luxury Car Rentals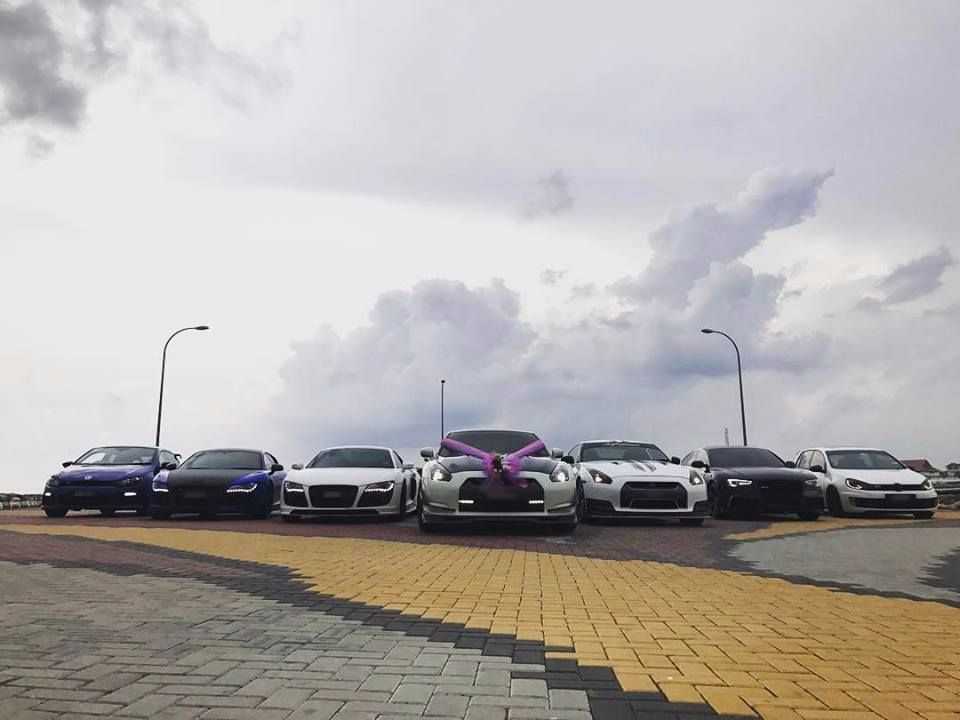 If you plan to splurge and have the time of your life in the city, opt for Luxury Car Rentals in Kuala Lumpur to rent fine luxury cars with quality service in the city. The car rental provider boasts of having onboard experienced chauffeurs, along with an array of high-end luxury cars to choose from. Apart from leisure and sightseeing, you can also book a car for airport pick up and drop off, as well as for other corporate events or meetings. 
Website: https://www.luxurycarrentalkl.com/
Address: Suite 10, F139, 285, Jalan Maarof, Bukit Bandaraya, 59000 Bangsar, Wilayah Persekutuan
Contact: +6012 211 6007 
4. Prima Odyssey Travel and Tours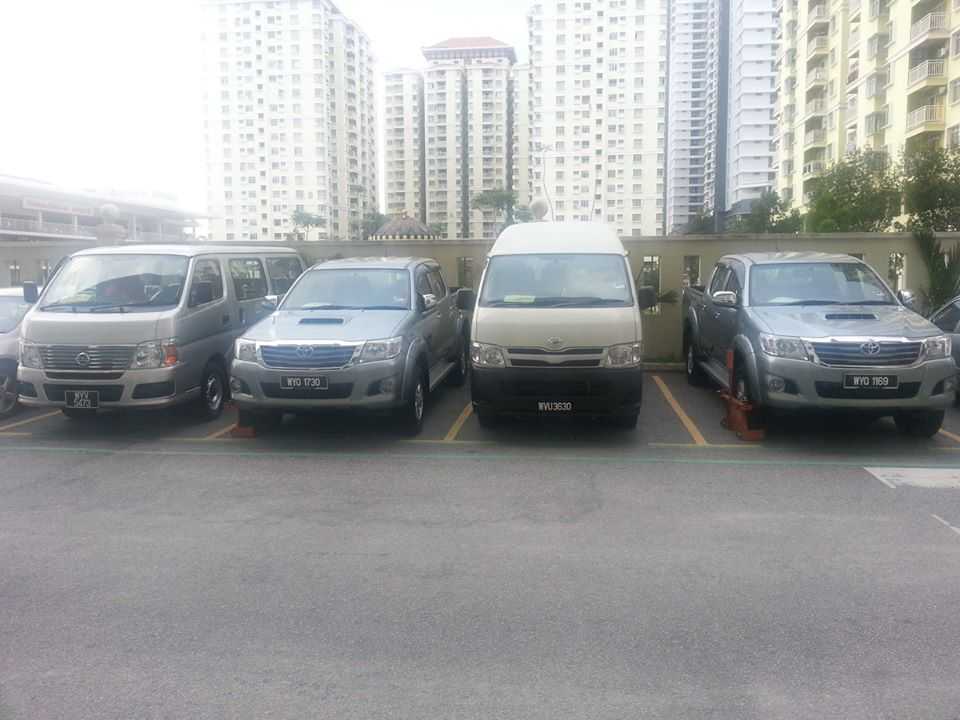 This local company has years and years of experience in the industry, and offers a variety of rental services to choose from, including daily and weekly rental plans. Additionally, they have a huge range of high-quality vehicles to choose from, including compact cars, family cars, executive cars, and luxury cars; and customers can zero in on an option that they find most comfortable.
Website: https://www.primaodyssey.com/
Address: Block H, 62, Jalan Langkawi, Setapak, 53300, Wilayah Persekutuan
Contact: +60 19-264 4440 
5. Big Thumb Rent a Car Ventures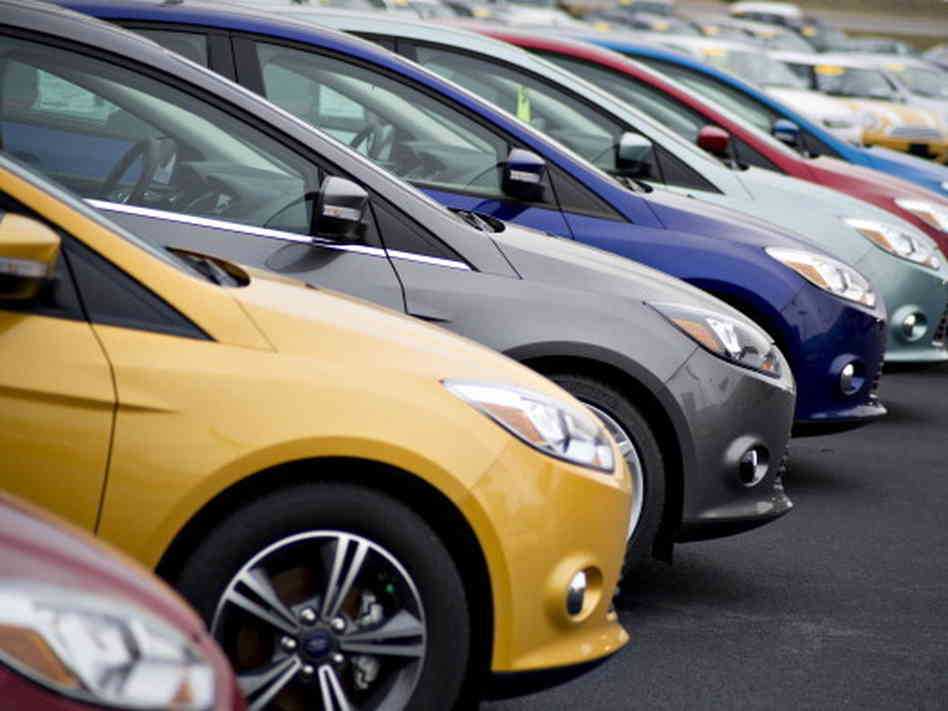 Big Thumb Rent a Car Ventures offers an array of budget cars at one of the best prices in the entire city, which means that you can save on money to spend on exploring the city and shopping for your loved ones. Additionally, the company has a really efficient online booking system in place, which enables customers to schedule their rental even before they arrive! Moreover, none of the cars offered for rent here is more than four years old, which means that customers have the surety of getting a new car to explore the city, with adequately maintained units and smooth operating conditions. 
Website: https://www.i1rentcar.com/kuala_lumpur/
Location: No. 08, 01, Jalan 4/76c, Desa Pandan, 55100, Wilayah Persekutuan
Contact: 03-9200 8882
6. Sixt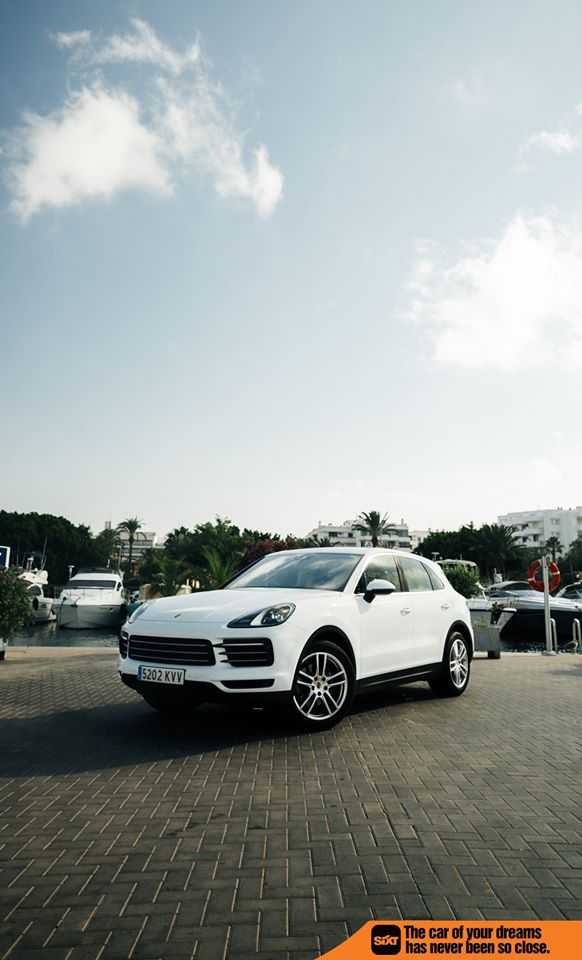 This German multinational car rental company now has 2100 locations in over 100+ countries, which means that it has now become a name that you can blindly trust. Their website lets you book online after comparing several deals, and you can choose between luxury and economy car rentals in Kuala Lumpur to explore the fascinating city at your convenience. 
Website: https://www.sixt.com/car-rental/malaysia/#/
Address: A204, Jalan SS6/1, Ss 6, 47301 Petaling Jaya, Selangor
Contact: +60 3-7887 7834
 7. Avis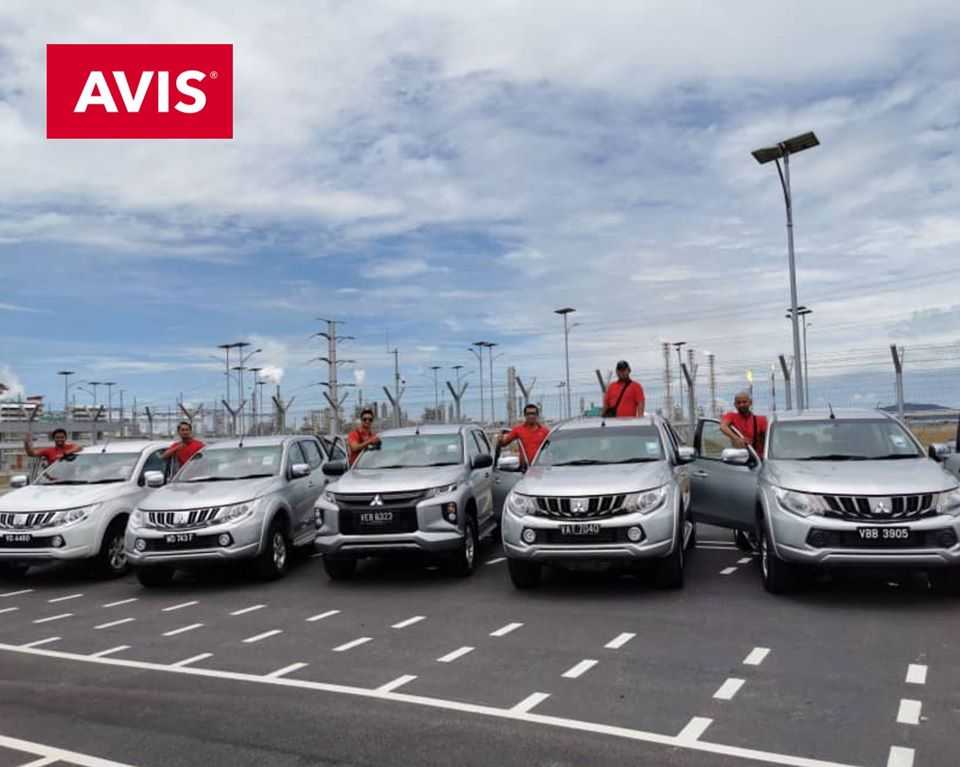 Avis is one of the leading car rental providers in the country and is well known for its reliable services and offers. Their app is excellent and is very user-friendly, and besides that, they offer other services as well, such as long term car rentals, e-tolls, fuel plans, and protections and coverages. 
Website: https://www.avis.com/en/home
Address: Kuala Lumpur International Airport, C6, Jalan Cta 4b, Kuala Lumpur International Airport, 43909 Sepang
Contact: +60 3-8787 4087
8. Eazy Peezy Car Rental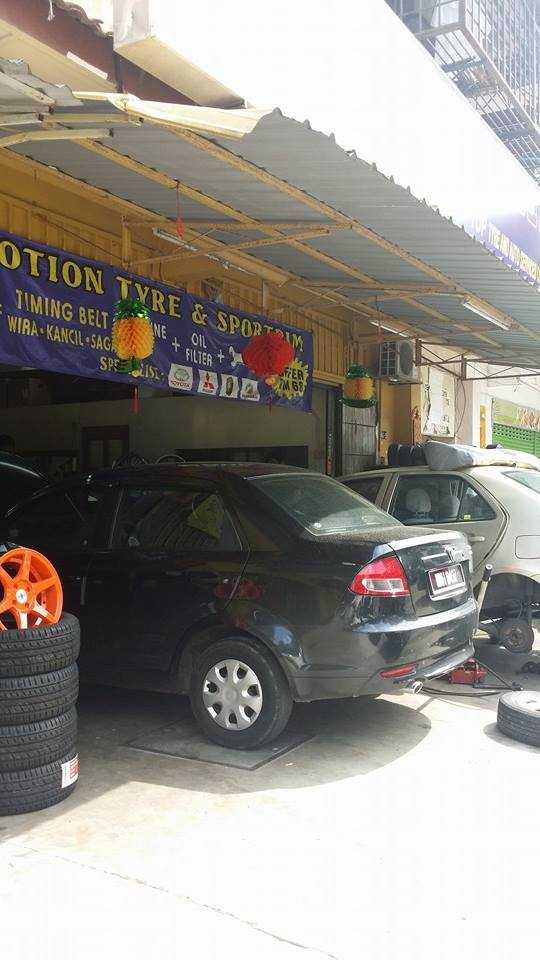 Eazy Peezy Car Rental Services, established in 2013, has gained a lot of name and fame for itself over the years, thanks to its affordable and reliable services; and the wide variety of cars that one can choose from, such as MPVs, sedans, hatchbacks and compact cars. Customer satisfaction is their topmost priority, so be assured of getting only a new and well-maintained vehicle to drive. 
Website: http://eazypeezycarrental.blogspot.com/
Address: Suasana lumayan condominium, Bandar Tun Razak, 56100 Cheras, Wilayah Persekutuan
Contact: +60 11-1166 6545
9. Nexx Car Rentals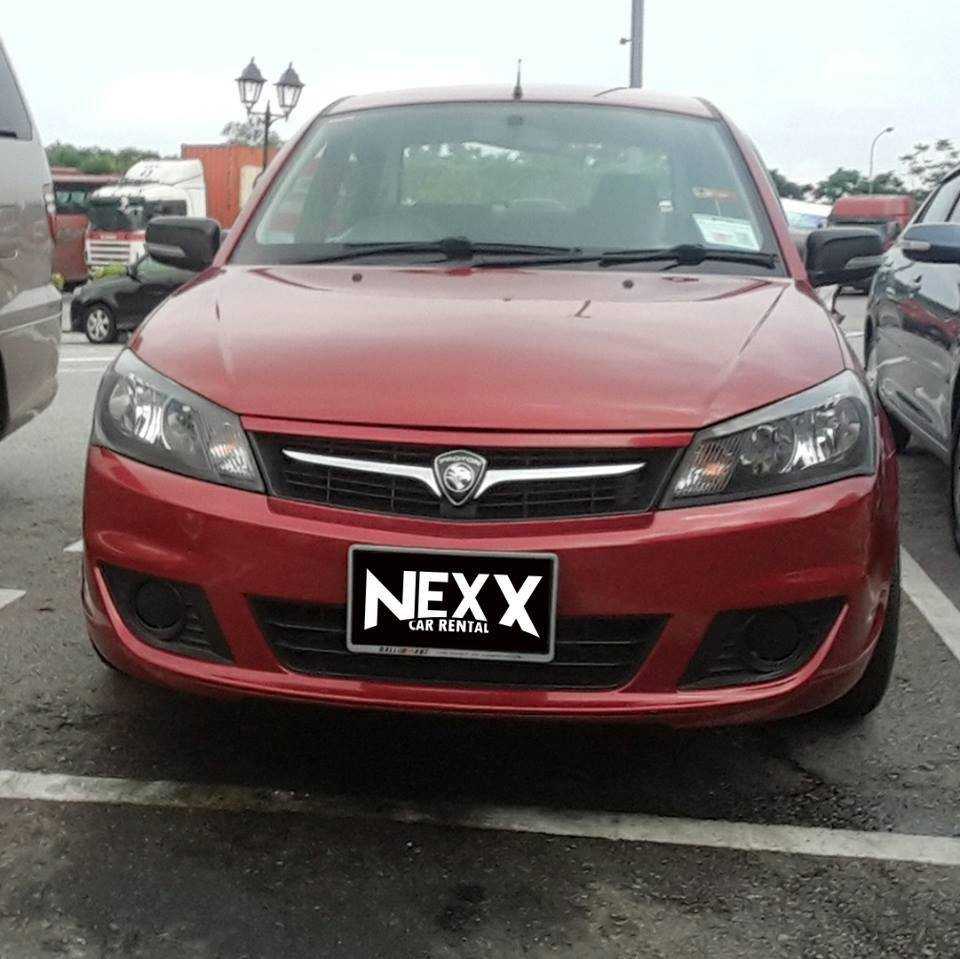 The company offers cars in all ranges, including economy, premium, and sports luxury, and clients can choose from a variety of cars for rent in Kuala Lumpur depending on their choice and budget. Additionally, this service provider also lets you rent cars on a daily, weekly or monthly basis, and special discounts are also offered from time to time. 
Website: https://www.nexxcarrental.com/
Address: 726, Jalan Sultan Azlan Shah, Taman Bamboo, 51200, Wilayah Persekutuan
Contact: +60 10-562 1195
10. Edge Rent Car Rentals
Edge Rent is a professional online platform wherein customers can rent from over an extensive range of vehicles, across a broad geographical area, and that too at a really competitive price. The company is well known for its easy and fast vehicle renting services, as well as for the ease of procedure for renting a car and making payments. 
Website: https://edgerent.com/
Address: 32-1-1, Jalan 2/101C, Cheras Business Centre, Cheras, 56100 Cheras, Wilayah Persekutuan
Types of Cars Available for Rent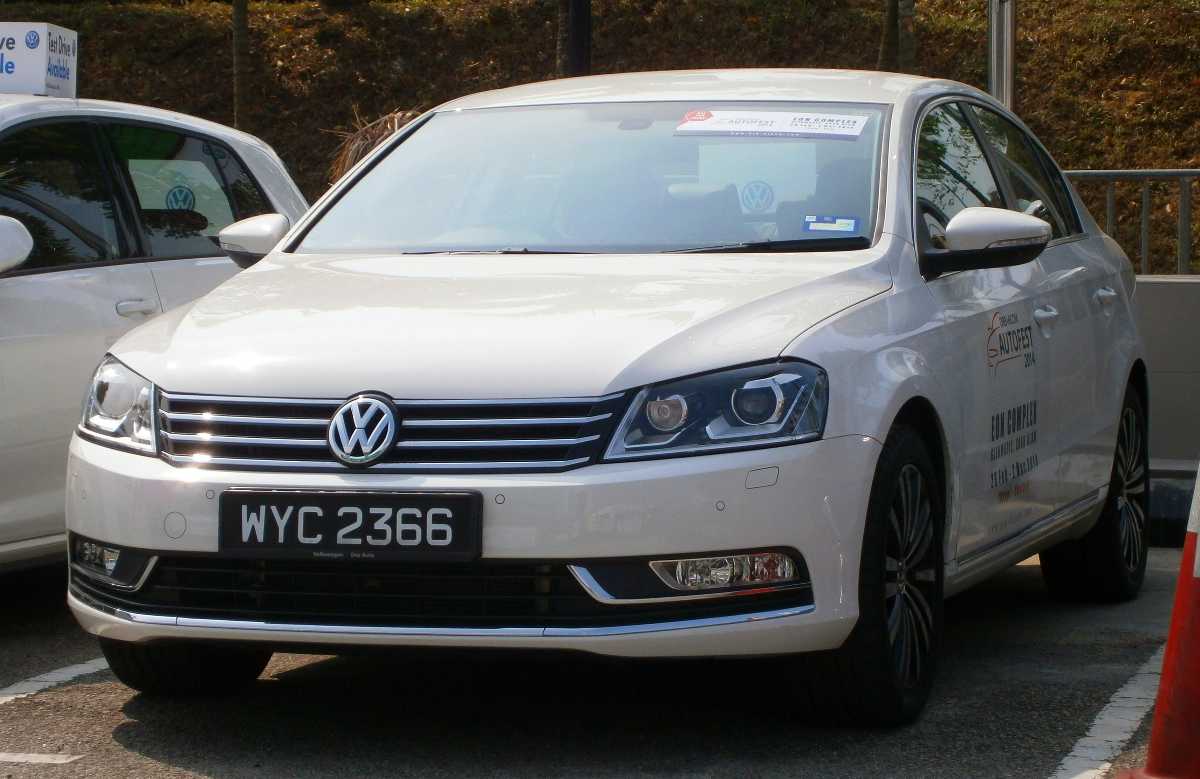 All car rentals in Kuala Lumpur have a host of options to choose from, and you can find anything from a sedan to a hatchback to a premium luxury car available for renting in Kuala Lumpur. The various cars that can be rented include commercial vehicles, compact cars, economy cars, mini cars, full-size cars, luxury and premium cars as well as SUVs. Some companies also offer sports cars and convertibles for rent. 
Cost of Renting a Car in Kuala Lumpur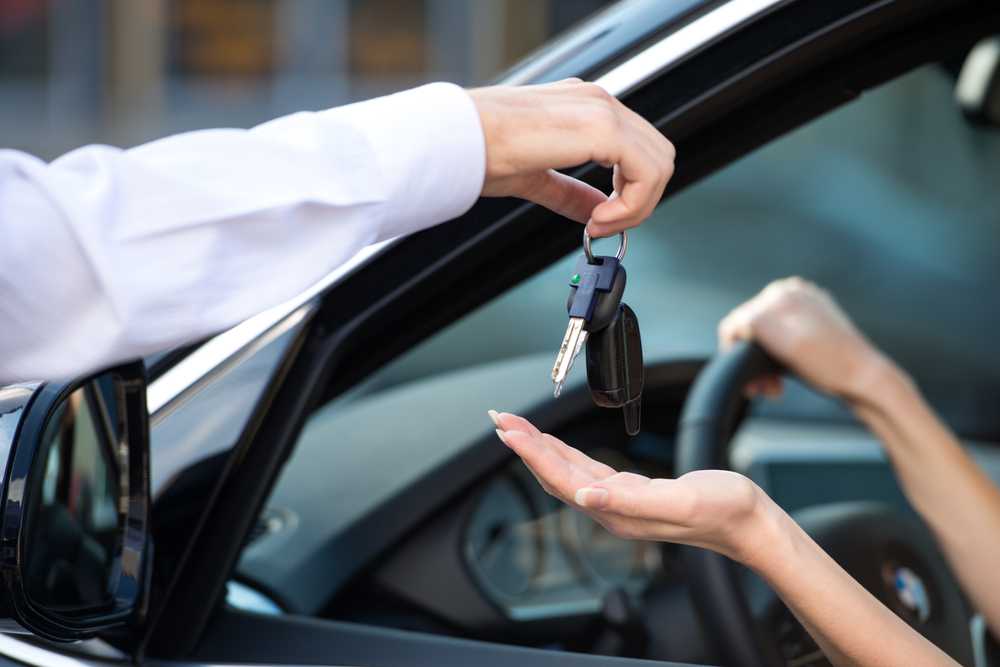 While the cost varies according to the type of car, the duration of the rental, and the season. Weekend car rentals in Kuala Lumpur are more expensive. The longer one rents the car, the less expensive it is, and so it is advisable to play around with dates to get the best deal. It is recommended to book the car at least a week in advance to secure a booking with discounts. Most services demand a credit payment in advance, so take that into consideration before placing a booking.
1. Compact
:
These small cars are four-seaters, with minimal luggage space. These are ideal for local use or for solo travellers and couples. Models include Honda Jazz, Perodua Axia, Perodua Myvi, and Perodua Viva.
Price: starting from MYR 70 per day
2. Sedan:
These cars offer more boot space and are ideal for small families. Models include the Peugeot 408, Toyota Camry, Honda Civic, and Toyota Vios.
Price: starting from MYR 170 per day
3. MPV:
Perfect for large groups, these cars offer between 6 and 11 seats with more luggage space too. Common models include Honda Odyssey, Toyota Hiace, Toyota Vellfire, and Proton Exora Bold.
Price: starting from MYR 210 per day
4. SUV:
These comfortable cars are suited for long-distance travel. Popular models include the Mazda CX-5, Kia Sportage, and Honda HR-V.
Price: starting from MYR 500 per day
Economy deals for the same start at RM 70 per day, while for a sedan you will have to pay around RM 100 to 110. A premium car would cost you around RM 225 for a day
, and if you really wish to travel in luxury, you can rent out a premium car with rates starting at RM 250 per day. 
- Do keep in mind that companies offer promotional schemes and discounted rates from time to time, and booking during this duration can save you lots of money.
- Also, the cost for car rentals in Kuala Lumpur reduces substantially as you book for a higher number of days, so make sure you plan out well in advance and book a car accordingly. 
- Most rentals also cover unlimited mileage, and some kinds of insurance under their rental fee, but make sure you clear that out before you pay the amount. 
- A lot of places in Kuala Lumpur only accept major credit cards, and no cash or debit cards; so bear that in mind and check beforehand. Also, make sure that the credit card is in the name of the car driver. 
Speed Limit
It is good to be aware of the general speed limits in the country, which are as follows: 
Expressways: 110 km/h 
Federal and state roads: 90 km/h 
Urban areas: 60km/h 
Essential Documents for Renting a Car in Kuala Lumpur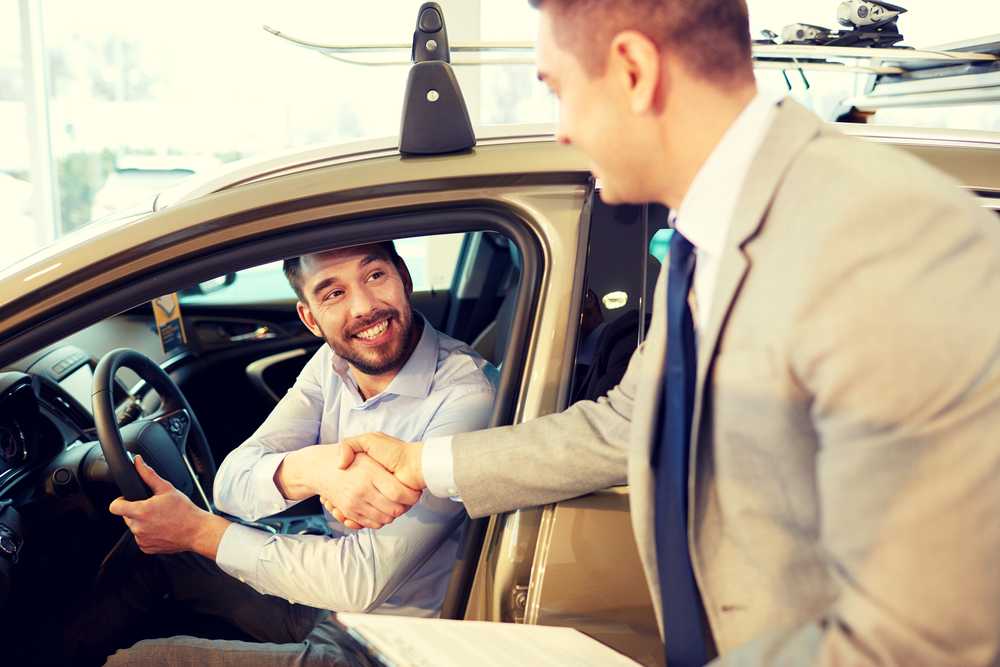 Drivers need to be at least 23 years old and must have held a license for at least one year to be able to rent a car in Kuala Lumpur. Most rental agencies also require credit card information to charge the deposit. Before picking up the car, make sure that registration and insurance documents are available and up to date.
1. Driver's License
It is mandatory to have a valid driver's license, with a validity of up to two years. Additionally, if your license is printed in a non-Roman language, you will need to carry along an International Drivers Permit. 
2. Identity proof
Identity proof such as a passport or some other proof issued by the government is mandatory to rent a car in Kuala Lumpur. 
3. Age proof
The minimum age to rent a car in Malaysia is 21 years of age, and proof of age will have to be furnished for the same. 
Insurance Policies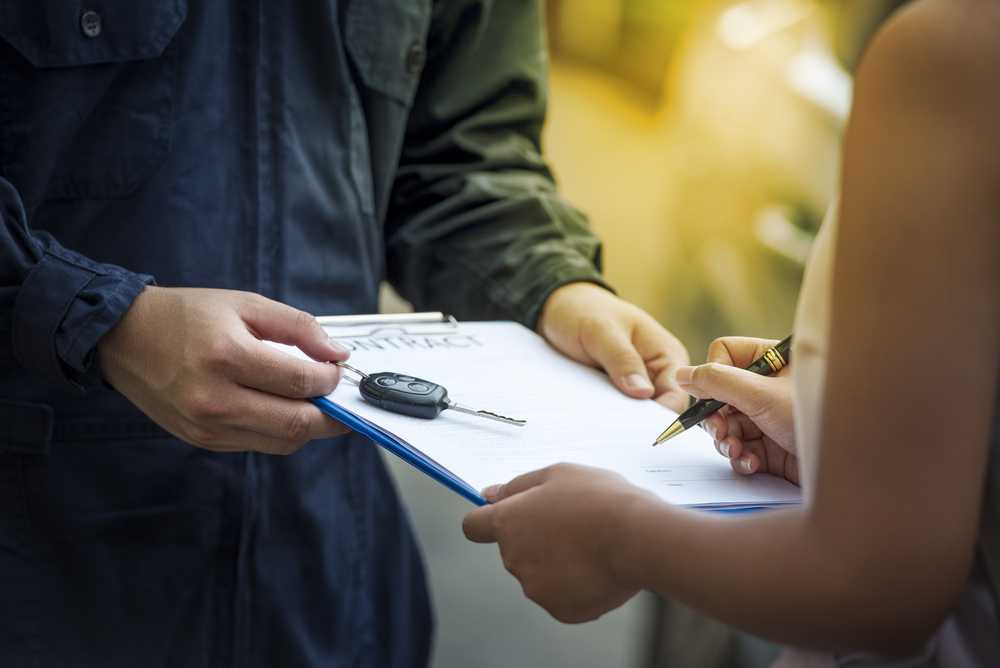 There are three major types of insurance necessary for car rentals in Kuala Lumpur – collision damage waiver, theft, and third-party liability. It is important to be well informed about the insurance policies of the company before you head out to rent a car. Most rental companies offer an all-inclusive insurance package, which will cover you for absolutely everything. This mostly includes the following:
1. Collision Damage Waiver (CDW)
The collision damage waiver (CDW) is usually required by all major rental agencies, although this policy does not cover damage caused by gross negligence. This will reduce the liability that you have from the total cost of the damage caused, to an excess amount; for example, in the case of a traffic accident caused by a third party. This is basically the deductible, which is the amount that you will have to pay out of your own pocket in case there is any damage, theft, or other cost involved with the rental car. Most rental companies choose to settle the deductible upfront by paying extra for the Collision Damage Weaver; which means that you will have to bear no costs as a result of damages later on.  
2. Theft Protection
Theft insurance with reimbursement is ideal for long durations. Theft insurance helps to reduce the amount of your liability and compensation to be paid, in case the vehicle is stolen. However, if the vehicle is stolen as a result of your negligence, you will have to bear all the losses. 
Interestingly though, car thefts are a rare sight in the country; and cars will not be broken into unless valuable items are clearly visible in the car. 
- Make sure that you are not insured twice, once through your personal travel insurance and again by the car rental insurance. Also, make sure that you don't end up paying too much without actually needing it. 
- Always try to get a package that includes a surcharge for the CDW. A Super CDW, wherein you are covered for an even greater number of situations that can cause damage to your car, is usually not needed in Kuala Lumpur. 
3. Third-Party Liability

The third-party liability insurance varies from one rental to another, and the minimum sum is decided by individual carriers. There is usually no coverage for the loss of car keys, traffic violations, and non-compliance against laws. Additional insurance for the protection of glass, bodywork, and tires can also be issued, especially for a long rental duration. 
What are Self-participatory packages?
– It is when the local supplier charges clients the liability amount, although they are available, they are not recommended. Reimbursement of self-participation is recommended.  
Inclusions
Toolkits and aux cables are generally provided with cars and can be requested too.
One can request a child seat at an extra rate, but this has to be done beforehand. Keep in mind that it is mandatory for children under 4 to be in a child seat. 
Rental packages have no limit on the number of kilometres you choose to drive, that is, there is unlimited mileage for all vehicles. 
In many cases, delivery and pick up charges are included in the rental price. A representative from the company will hand over the keys to you at the designated time, and will also be there to pick it up and settle payments. 
Car drop-offs at a different location are sometimes not included in the rental charge, and you will be charged extra for the same. 
All cost for refuelling has to be borne by you and make sure that you return the car on a full tank to avoid being charged extra later on.
Most car rentals in Kuala Lumpur also provide a GPS kit at an extra charge of MYR 25 per day, but one can reliably use Google Maps or Waze to find their way around the city.
A charge of around MYR 10 per day is charged for additional drivers.
Cross-border rentals to Singapore can also be availed at an extra rate 
Pick-up and Drop-off Policy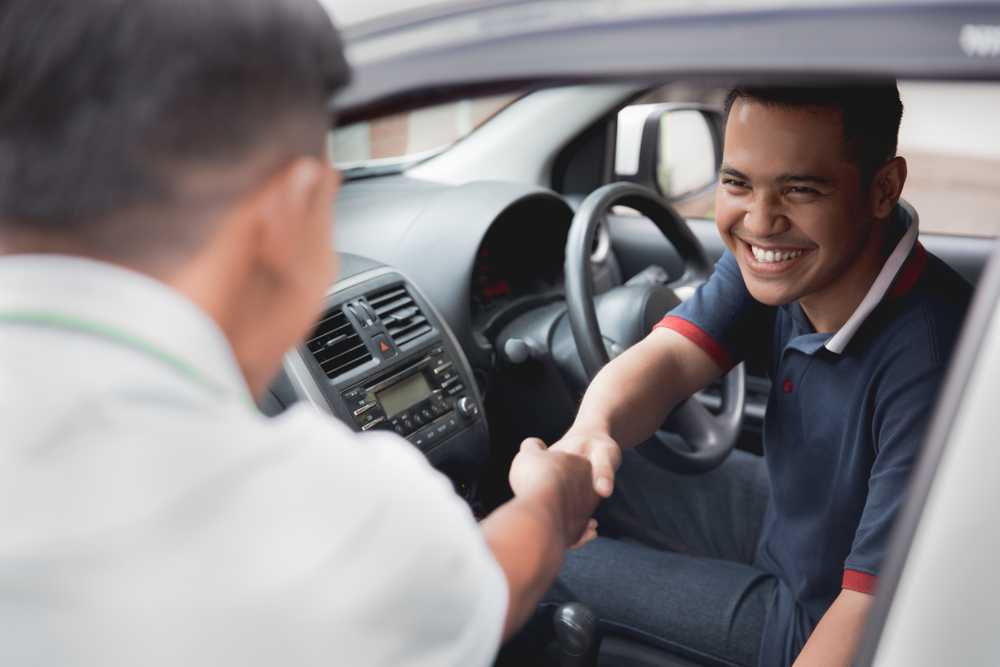 It is cheapest to pick up the car at the rental office, or a popular location like the airport or train station. Hotel delivery is also a good option to use. In case the car is dropped off at a location without the rental office, an additional cost may be incurred. Keep in mind to take photos of the car before dropping it off, especially if there are dents or scratches.  
Car Recovery
Make sure that you return the car within the designated time period at the decided drop off location. In case a representative from the company is not there at the time of dropping off the vehicle, be sure to click a bunch of photographs for proof of safe return. 
In the event of an accident, ring up the car rental provider to help you out. Most reputed brands have a 24-hour breakdown service assistance, to help out in case of an emergency. Also, make sure that you do not arrange for towing of the vehicle till the company representatives ask you to do so, or get the vehicle repaired of your own will, or else you will not be compensated for the same. 
Important Tips Before Renting a Car in Kuala Lumpur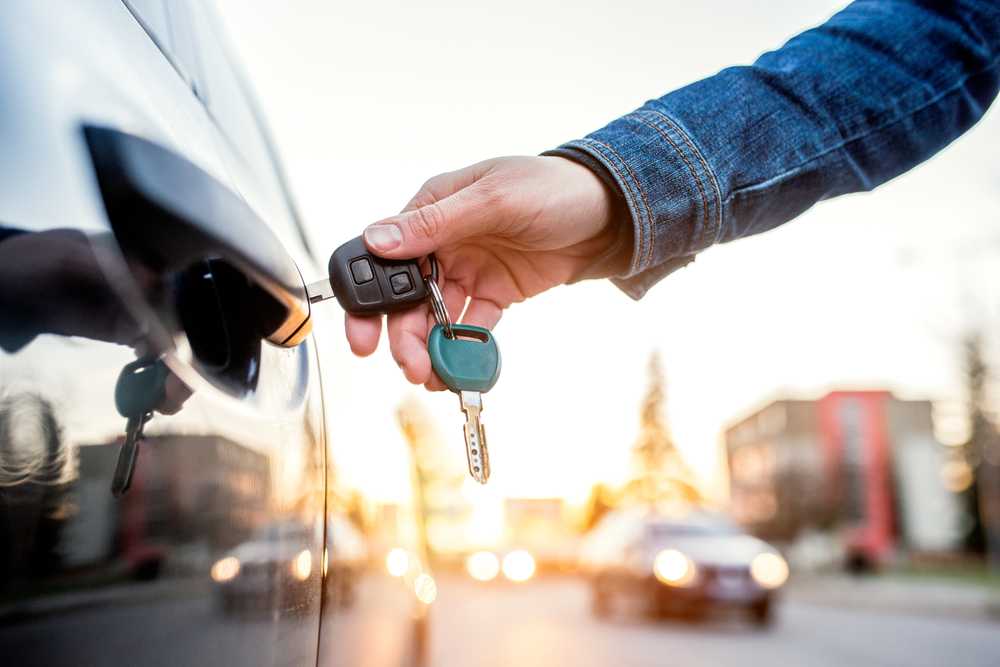 Opt for a local car rental service, since it will offer you with better and more affordable rates than an international brand. However, make sure you choose credibility over anything else. 
Try and avoid car rental pick up and drop-offs at the airport, since the fee for the same is high there as compared to other spots in the city. 
Cross border travel and ferry crossing are not allowed on rented vehicles. 
Due to a lack of parking space and certain congested roads in Kuala Lumpur where changing lanes can be really difficult, it is suggested that you opt for a compact car which will squeeze into most parking spots easily. A smaller car would also cost less and take up lesser fuel, thus saving you money. 
While some gas stations are functional for 24 hours, some tend to close by 10:00 PM. Keep this in mind and refuel long before you run out on gas. Also, gas stations around the airport and along the highways are much more expensive than the ones located in the city. 
Finding on-street parking in Kuala Lumpur is a rare event, so make full use of car parks and garages around the city. Parking at a shopping mall to explore the city is also a good option since these parking places are also safe. 
Compare across sites and companies to find the best deal for yourself. Play around with dates if that is feasible since even a single day up and down can save considerable amounts of money. Also, rental periods of seven days and multiples thereof are much cheaper than other packages.
Carry change in the local currency to pay for tolls and other expenses.
Most rentals request that you drop off the car with a full tank, so find a petrol station near the drop-off point to avoid spending more on fuel.
Make sure to read the fine print on kilometre limits before booking the car. Most cars come with unlimited mileage.
Most cars are right-hand drive, and traffic moves on the left.
Seatbelts are mandatory for all passengers.
Car theft is not a serious worry in Malaysia unless there are valuables clearly visible in the seat of the car. Do not leave wallets, electronics, and other expensive items visible in the car when parked.
Do not leave the windows open when parked, as monkeys and other animals may enter the car. Alternatively, park the car under shade to avoid overheating.
Before picking up the car, give it a thorough once-over – go around the car, check for dents, test the gear and brake conditions, make sure the headlights work and make sure that the car is in good condition. Do this in the presence of the rental agent, especially while checking for superficial damage like chipped paint and dents.
Record the condition of the car in writing with the agent to avoid unnecessary payment while dropping off the vehicle.
Make sure to return the vehicle on time as most agencies have a strict return time policy. If an extension seems likely, discuss possibilities beforehand.
Avoid drinking and driving; it is a serious punishable offence here.
Driving on the roads of Kuala Lumpur is an experience in itself. If you manage to take out the time and efforts to research properly and book a car from a reliable rental service, you will be saved from worrying about other aspects later on, so that you can enjoy a comfortable stay in the city.
~ Written by Muskan Ahuja and Nivedha Narayanaswamy