Kuala Lumpur, the capital of Malaysia, is a gorgeous city that is a must-have on every traveller's bucket list. However, travelling to a new place can be unnerving, especially if the culture and practices are strange and different. As with any popular tourist destination, there are a few scams to be mindful of while travelling to Malaysia. Safety must be the first priority for every tourist; here are our top pointers for safety in Kuala Lumpur – check them out and enjoy a stress-free vacation!   
Is Kuala Lumpur Safe?
Overall Risk: Low
Overall, Kuala Lumpur is a safe country for tourists to visit – it is one of the most-visited Asian cities. It is ranked 35th in the EIU Safe Cities Index with a high score in personal security. Petty crimes like theft and pickpocketing are the most common crimes in Malaysia. Gang-related violence and homicide rates have gone down in the country, and tourists don't have much to fear in that regard. Petty crimes, common in most tourist destinations, can be avoided by using one's discretion and following adequate safety measures.
With increasing incidents of fundamentalism reported throughout the world, terrorism may be a risk in Malaysia, just like most countries today. The region most susceptible to attacks is Sabah in Malaysian Borneo. The counter-terrorist movement of Malaysia has helped nab many suspected terrorists and militants. In case of a terror attack, follow the instructions of the authorities and make your way to the nearest embassy/consulate for safety in Kuala Lumpur.             
Common scams: Medium
1. Taxi scams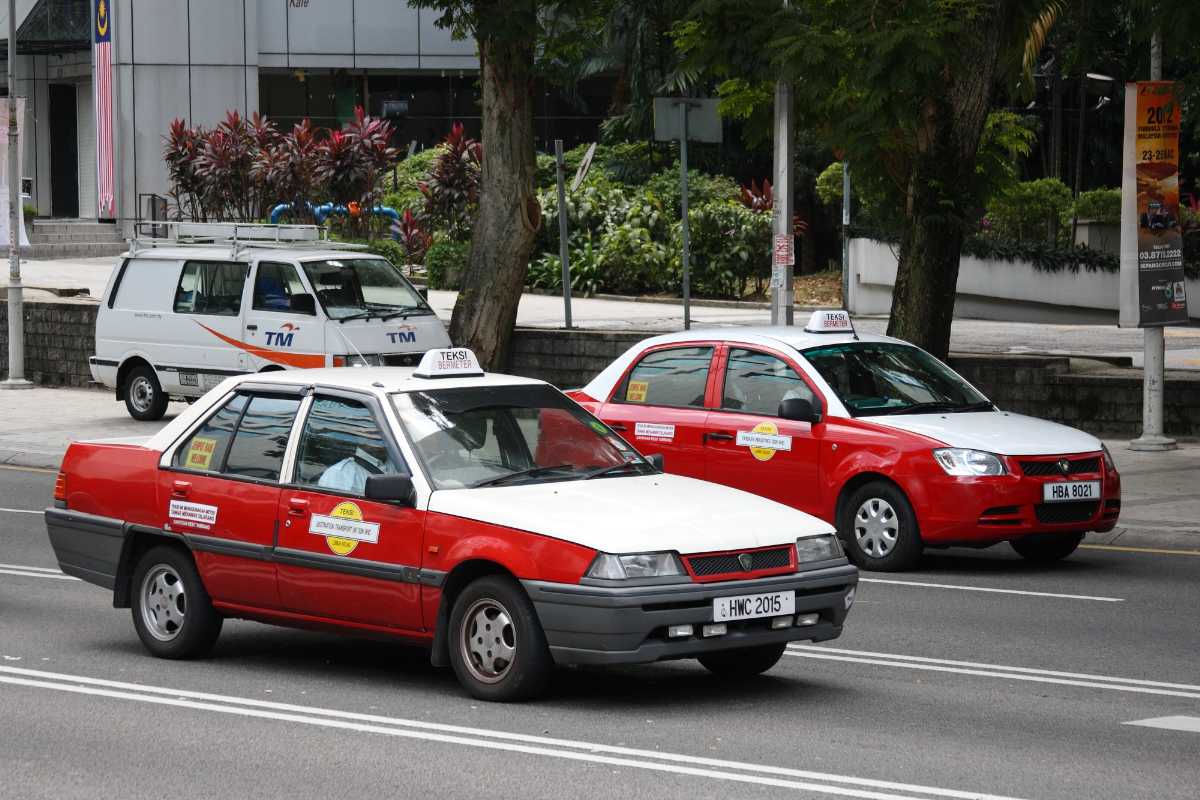 Some taxi drivers in Kuala Lumpur may overcharge tourists and not follow the metre. Since most taxi signs are in Malay, they may take advantage of tourists. Kuala Lumpur is well-connected by metro rail, monorail, and buses, so it is better to opt for these means of public transportation instead of cabs. While taking a taxi, insist on metre readings. Opt for prepaid taxis wherever the option is available – at the airport, KL Sentral Station, and bus terminals. Take the help of the concierge at the hotel to book taxis. Use Google Maps or other navigation software on your phone to ensure that the taxis don't take unnecessarily long routes.
2. Child Street Sellers
Scam artists in Malaysia are increasingly using migrant and refugee children in their schemes. Tourists, especially families and couples, maybe approached by young children selling drawings, flowers, souvenirs, and stickers. Tourists taking pity on them may resort to buying their wares, but the money from the sales goes more often than not to their caretakers waiting by the sides. Ignore these sellers and walk away. Do not engage in conversation to ensure basic safety in Kuala Lumpur.
3. Snatching
One of the most common crimes in Kuala Lumpur, incidents of snatching has increased over the past few years. Miscreants may snatch jewellery and handbags either on foot or on a motorbike – thieves usually wear helmets or cover their faces with handkerchiefs. Women are more susceptible to this crime. To prevent snatching, walk against the direction of traffic on the curb. Keep handbags on the side opposite the road. Avoid carrying expensive-looking handbags and wearing flashy jewellery. If you're a victim of this crime, let go of the bag as you might sustain injuries while attempting to fight. Note down the license and other identifying information of the snatcher as best you can and contact the local police immediately.
4. Pickpocketing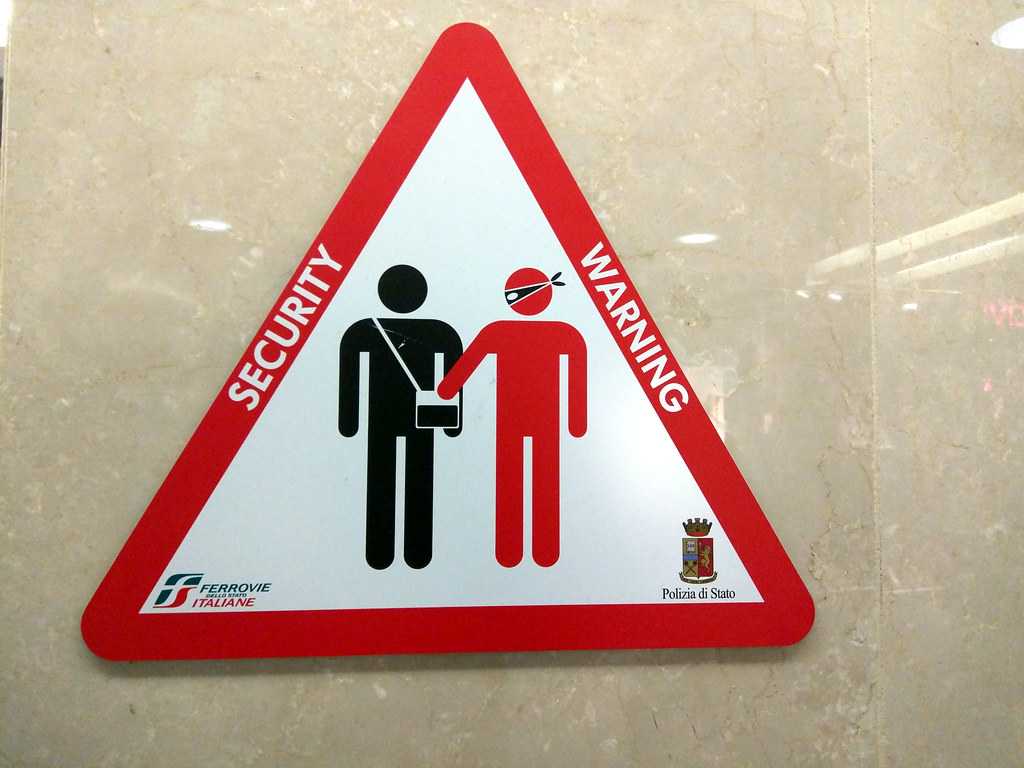 Pickpocketing cases are rising in Southeast Asia, especially in crowded streets and markets. Safety in Kuala Lumpur has been counterfeited by the crime that has been reported in Petaling Street, night markets, crowded trains, and other public places. Use a money bag or fanny pack to carry valuables instead of a handbag. If opting for backpacks, select one with an anti-theft facility. Make sure the bags are securely locked – hold the handbag close to you and keep it closed. Avoid using phones while waiting in crowded areas – they may be distracting. Do not place phones and wallets in trouser pockets – this is an easy target for pickpockets.
5. Mugging
Mugging incidents have been reported in rural areas of the city at night. Avoid venturing out to such areas at nightstick to well-populated, tourist-friendly areas. Go to offbeat locations as a group or with some locals to lower the risk of mugging. If mugged, leave your belongings and leave the location immediately – putting up a fight may put your life in danger.
6. ATMs
Some ATMs may have card skimming machines, so check the card slot for suspicious devices before using the ATM. Avoid withdrawing cash at night and at secluded areas. Opt for ATMs inside banks and malls instead of standalone buildings outside. Be wary of carrying lots of money in crowded areas. Use credit and debit cards only at well-established stores.  
7. Donation Seekers and Monks
Monks wearing saffron robes and other religious-looking donation seekers have been known to approach tourists in crowded areas like Chinatown, Jalan Alor, or Bukit Bintang, and hand over a golden token. The victims are then immediately presented with a donation book and expected to hand over hefty sums in exchange for the 'blessed' golden token. Individuals claiming to represent shelter homes and orphanages also often approach tourists and ask for donations. Keep in mind that some of these fake donation seekers may be very persistent, and can even present fake IDs and albums of their orphanages as 'proof '. Do not fall prey to these scams – politely decline, walk away and tourist safety in Kuala Lumpur.
8. Touts
Be wary of touts and hawkers in street markets advertising new, too-good-to-be-true products. Avoid engaging in conversation with them, however persuasive and attractive the offers may seem. Some touts may also invite tourists to join card games, gambles, and scratch-and-win cards – these are usually rigged and unprofitable. Do not make eye contact; walk straight ahead. Self-proclaimed guides may also approach you with offers of city tours and tourist buses, but these are usually scams. It is advisable to take guided tours from certified guides in pre-booked tours.   
Transport Risk: Low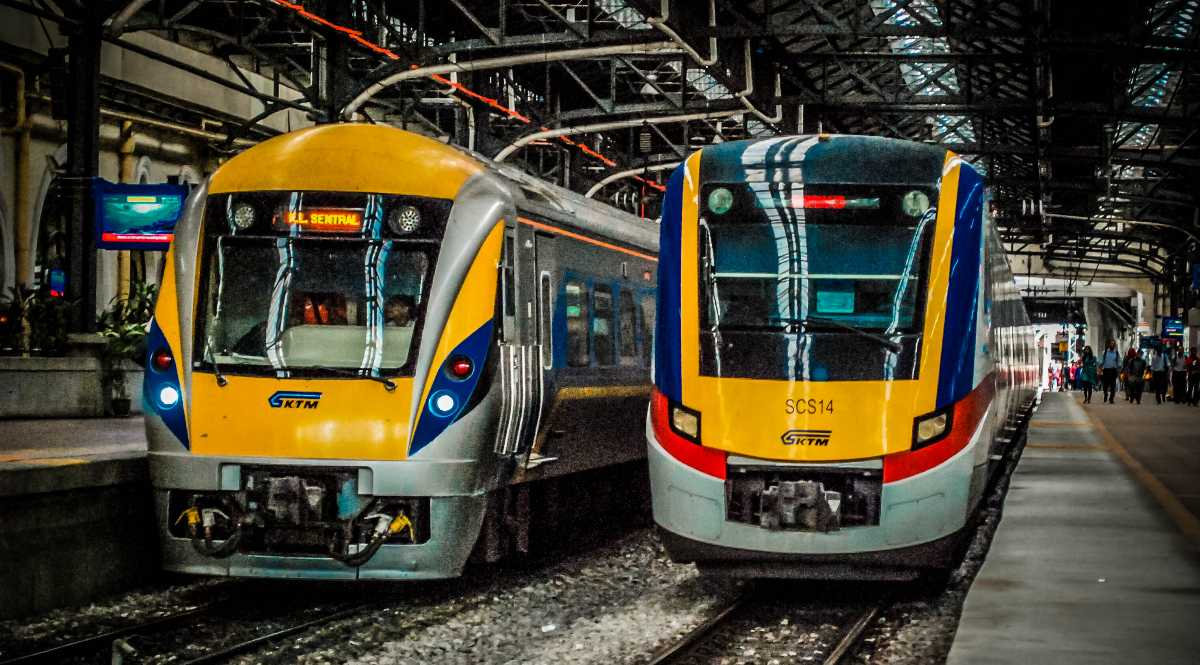 Local trains:
The MRT is the safest way to reach tourist sites in Kuala Lumpur. With cheap tickets and punctual trains, the MRT is an easy, stress-free way to explore the city. Tourists can also opt for the LRT (Light Rail Transit) system or the Komuter rails to get to other areas not serviced by the MRT.
Bus:
Buses are a cheap option to travel within the city and neighbouring districts. These buses are comfortable and inexpensive. The Go KL City Bus is a free, air-conditioned service for tourists, while the locals prefer the RapidKL Bus service. Prominent bus hubs in touristy areas are convenient to reach different parts of the city. If travelling outside Kuala Lumpur, it is best to avoid taking overnight buses as some roads may not be well-maintained.
Taxis:
As mentioned, it is recommended to stick to prepaid taxis or use a dial-a-taxi service to avoid getting overcharged. Note down the registration information of the driver to inform emergency contacts.
Health Risk: Low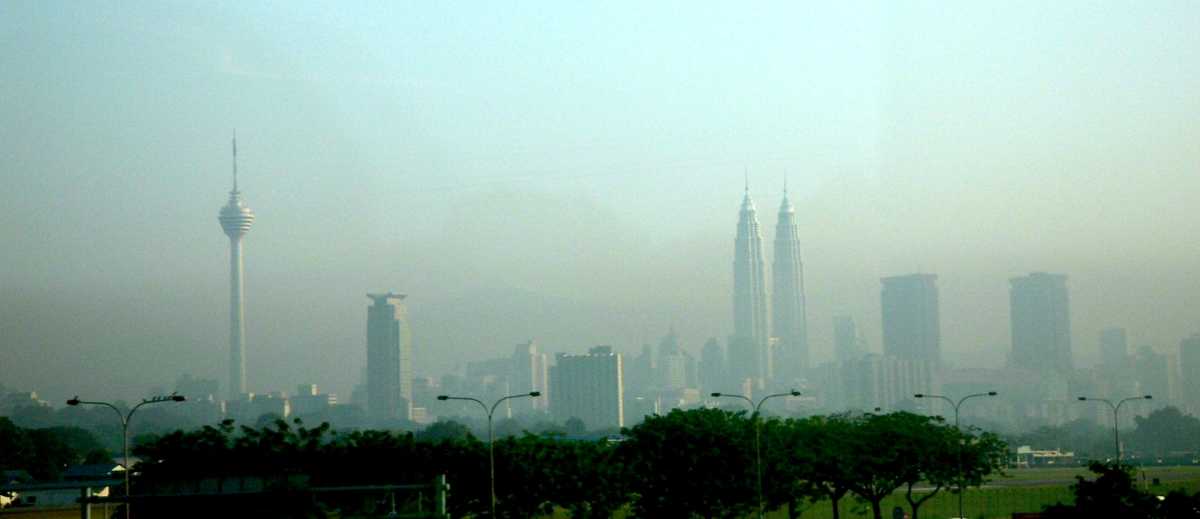 Kuala Lumpur is a crowded city where air pollution is a health hazard. Asthmatics and people with lung ailments may find it difficult to spend a prolonged period here. Carry a pollution mask to prevent lung illnesses and allergies. Haze is also a common phenomenon in the dry months between June and October, so heed weather warnings before venturing out. The Air Pollutant Index Management System website is a trustworthy source. The tropical weather means sunshine throughout the year – invest in good sunscreen to prevent sunburn and fatigue. Carry water to avoid dehydration. Treat animal bites with utmost care – rabies is a risk in Malaysia. Use insect repellent to prevent mosquito-borne illnesses, especially while out in the wilderness.
Water Risks: Medium  
Located in the Indian Ocean, Malaysia has a medium risk of tsunamis due to its tectonic location. Heed the Pacific Tsunami Warning Centre's announcements to follow up on natural disaster warnings. Since Malaysia is a tropical country, tropical storms and subsequent flooding are a common risk during the monsoon, in low-lying areas. It is better to avoid travelling to Malaysia between November and January. Do not venture out to sea, indulge in watersports, or go diving during this time.
Women Travellers' Risk: Low
Malaysia is a relatively safe destination for solo women travellers. Still, it is essential to take security measures – opt conservative clothes covering the arms, legs, and chest while travelling to conservative areas. Blend in with the locals and avoid going to isolated areas at night. Take care of your drink at clubs – spiking drinks is a common crime here. While women may be subjected to unwanted attention and staring from local men, it is better to not engage in conversation with such elements. Carry pepper spray and a whistle to alert people in case of danger. Report incidents of sexual harassment immediately to the local police and the consulate and keep intact the net of safety in Kuala Lumpur.
Food, Allergies & Sanitation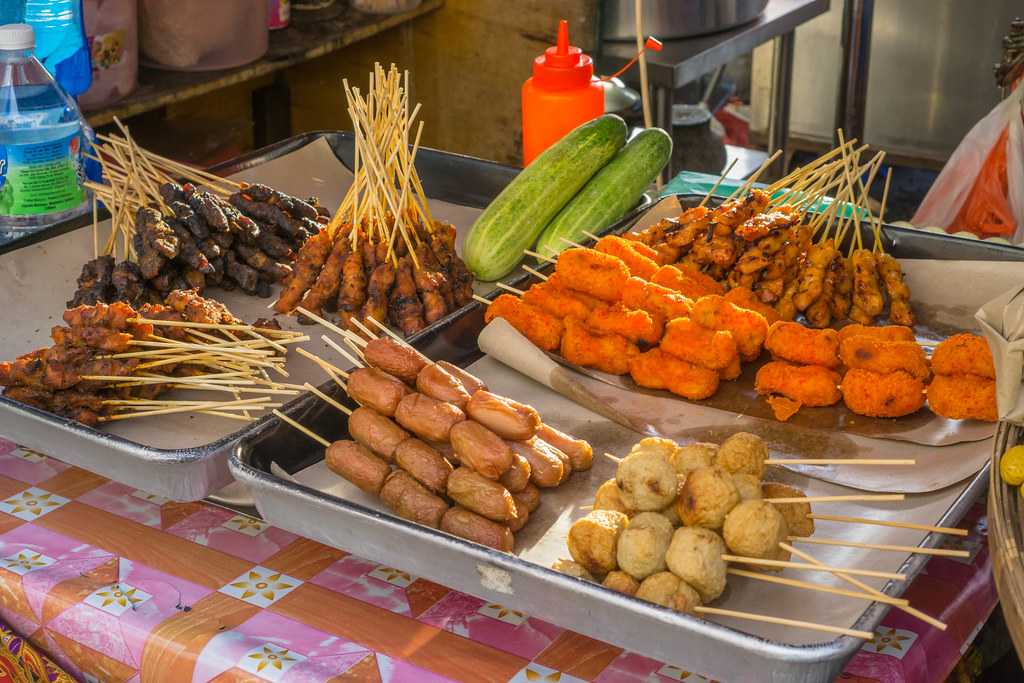 Malaysian cuisine is diverse, delicious, and a must-try. Most Malaysian dishes incorporate coconut, dairy, gluten, and spices, so check allergen warnings before eating. While street food joints are relatively safe, check to see if your meat is cooked to perfection. Do not drink the tap water here – bottled water is safe and inexpensive. Some areas in the city are not very clean – trash may be found on the streets. Avoid visiting such areas and stick to touristy places.
Smoking & Drinking Laws
The sale of alcohol is only permitted to non-Muslims. The legal drinking age is 21. One can purchase alcohol at pubs, restaurants, and grocery stores. Malaysia imposes high taxes on alcohol and cigarettes. It is illegal to smoke in public areas in the country. Stay within designated smoking zones.  
Drug Offenses
Malaysia has stringent drug laws – drug-related offences are punishable by death, so do not carry drugs into the country. Inform the police immediately if someone approaches you insinuating drug peddling. 
Driving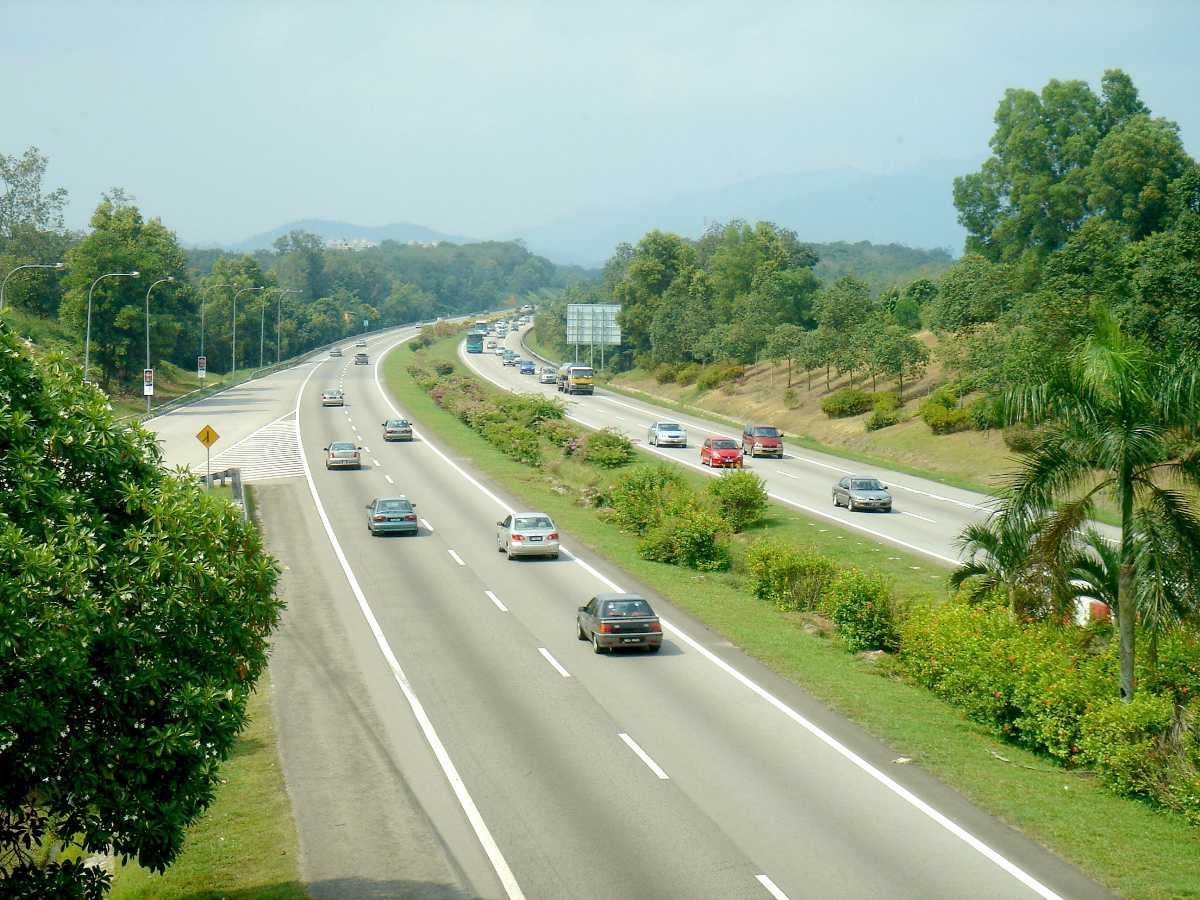 Most roads in Kuala Lumpur are well-maintained. Hire rental cars from reliable, licensed companies and follow the paperwork carefully. The minimum age for renting a car in Kuala Lumpur is 23. Pavements and crosswalks in certain areas may not be adequately maintained, so watch out for open drains and broken asphalt. In the monsoon, huge puddles may form over bad roads – tread carefully. Speeding and overtaking are common here, so drive carefully. Watch out for motorcyclists weaving in and out of traffic. Wear a helmet while riding a motorcycle.
Emergency Services
One can contact 999 or 112 for the police and ambulance services. The ambulance service is provided free of cost to everybody. 
LGBTQ+ Travellers
Since Malaysia is a Muslim country, LGBTQ+ individuals are frowned upon. Homosexuality is illegal and punishable here, so avoid indulging in PDA. Activism is also not tolerated.
Tips 
Carry a sturdy padlock for your hotel room and suitcase.
Do not leave valuable items in the taxi while parked. Thieves have been known to break windows and steal expensive belongings.
Avoid overnight routes while travelling to other cities.
Opt to book a taxi online or at the hotel instead of hailing one on the street.
Before venturing out to sea, learn necessary safety procedures, distress signals, and familiarise yourself with the location of lifeguards.
Go for licensed and reputed sightseeing tours. If interested in watersports, opt for registered companies and check their insurance policy. Invest in a good travel insurance policy that covers theft, damage, loss of property, and health hazards.
Do not participate in local protests and demonstrations – this is illegal, and police have been known to use violence in such events. 
The most important safety tip is to trust your gut instinct and have the presence of mind to act in times of distress. Follow the basic rules of safety and security and use your discretion while making plans. By taking appropriate preventive measures, one can be assured of a comfortable and enjoyable trip while holding up to tourist safety in Kuala Lumpur.
Do you have more tips for future travellers? What are you looking forward to the most in Kuala Lumpur? Share your thoughts in the comments section!