Entrance
The fountain of Kuan Yin, Goddess of Mercy greets visitors as they enter the temple grounds. The entrance gate howcases the Chinese style of architecture. The main entrance also features a multi-arched gateway supported by vibrant red pillars that stand for good fortune and prosperity.
Main Temple Exterior
The main exterior of the temple showcases a fine display of traditional Chinese art forms. It also has the statutes of the zodiac sign, the most prominent being the huge dragon at the entrance.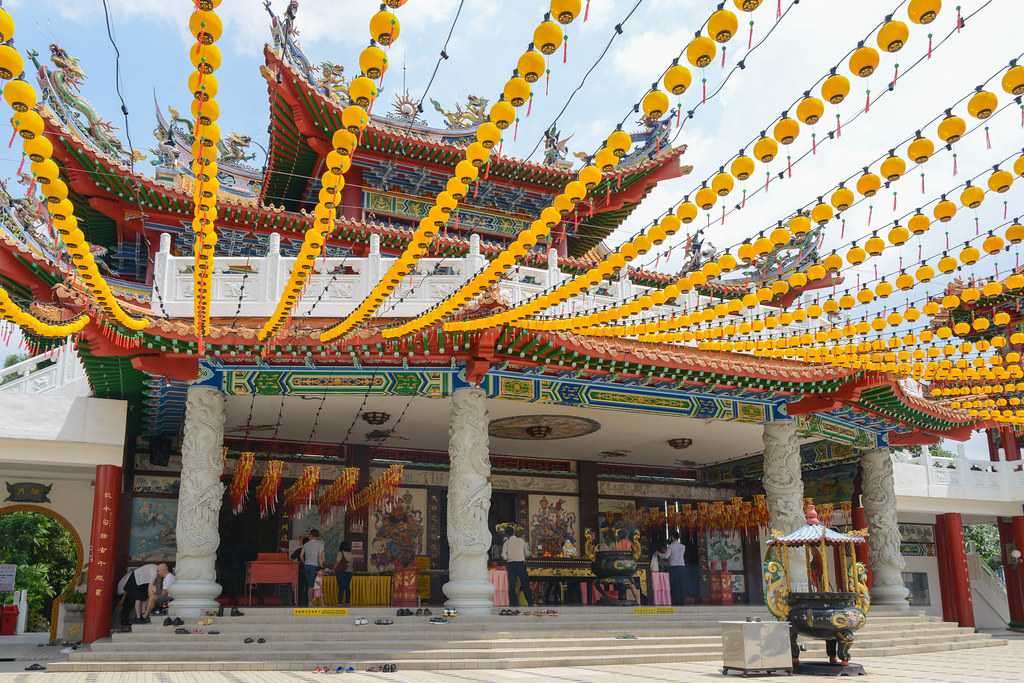 Main Prayer Hall
The prayer hall is huge and spacious to house three altars to the three goddesses of the shrine. The altars have a sculpture of their respective goddess and visitors can pay their respect to them. There are two pairs of Kim Oracles in the middle of the prayer hall that can be used by visitors. There is also a smaller statue of Guan Yin, the Goddess of Mercy amidst the rock and falling water where visitors can kneel and receive blessing from the statue.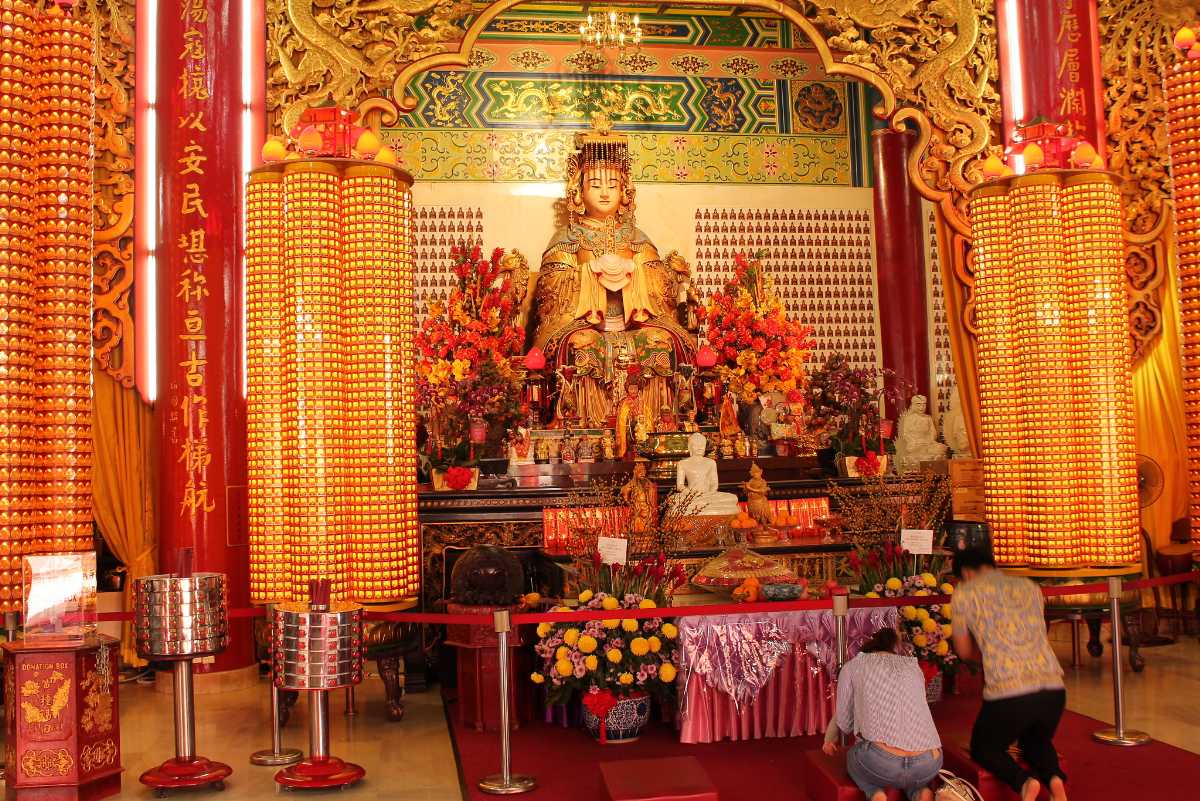 Marriage Registration Office
There is a marriage registration office in the premises of the temple where young couples can tie the knot. This is also a very popular destination for young couples to click their wedding photographs.