After a memorable Malaysian holiday, you're bound to want to take a little piece of the country back home for friends and family. Instead of opting for the duty-free section of the airport, why not explore the local markets? Kuala Lumpur is home to dozens of local markets that offer bargain shopping and unique products like stunning batik print clothes, rice wine and spices. There are also plenty of malls to meet your luxury shopping needs while shopping in Kuala Lumpur.
Top Places for Shopping in Kuala Lumpur
1. Petaling Street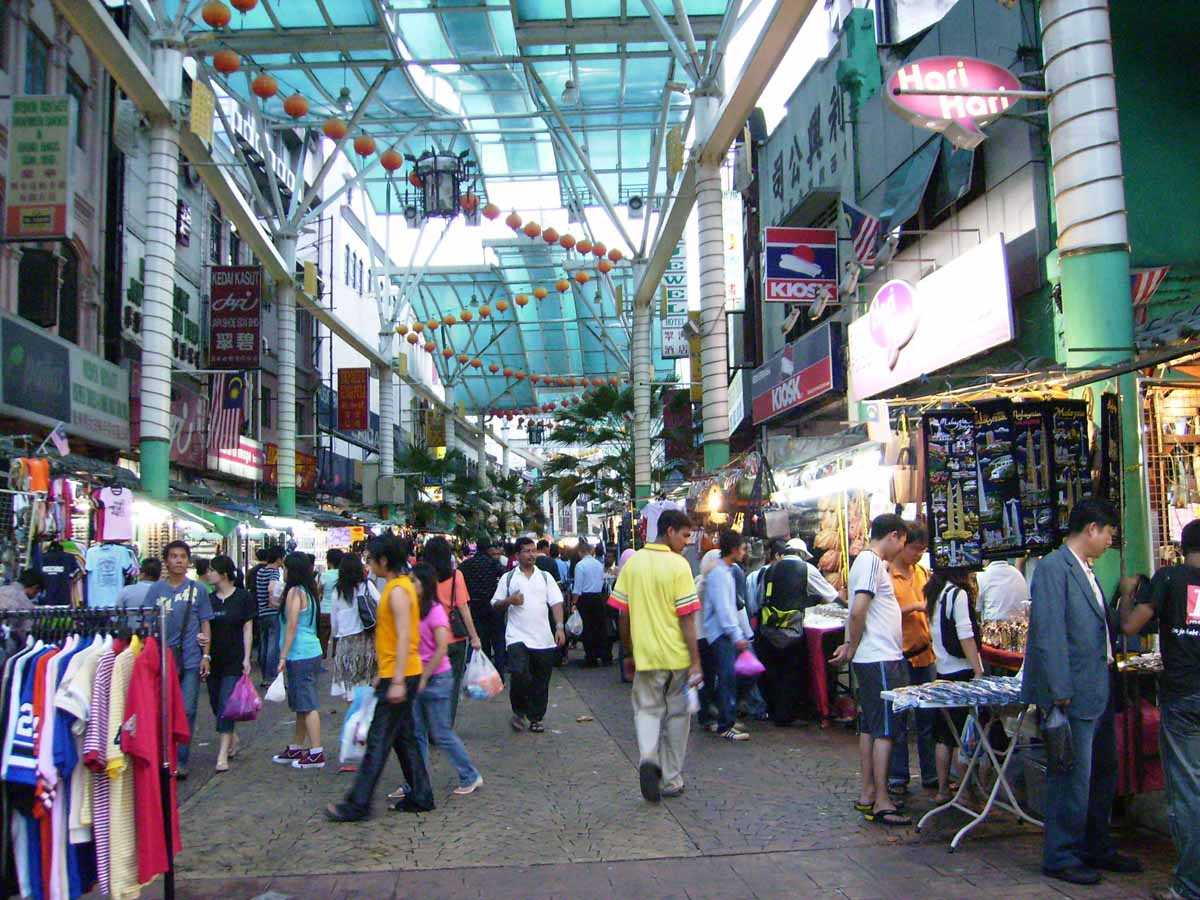 Located in Chinatown, Petaling Street houses hundreds of stalls offering a variety of goods. From cheap knock-offs of handbags, watches, and clothing to trinkets and Malaysian souvenirs, there's bound to be something for every kind of shopper without burning a hole in your pocket. Bargaining isn't just encouraged, it's the norm here, and there's nothing like the satisfaction of walking away with a good deal. After a day of shopping in Kuala Lumpur, Petaling Street also has plenty of local cuisines to try out.
Timings: 9:00 AM – 12:00 PM, 6:00 PM – 01:00 AM every day
2.Kasturi Walk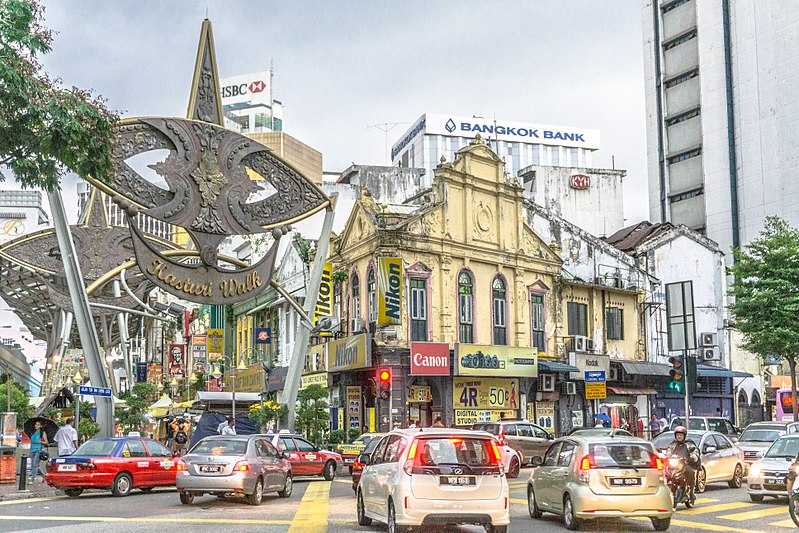 Stretching alongside Central Market, Kasturi Walk is often considered a cleaner, more relaxed option to local markets like Petaling Street or Central Market. It has well-marked shops and a covered pedestrian walkway to offer a comfortable shopping experience. Established in 2011, it does not have the variety of Petaling Street or Central Market, but you'll still find items like clothing, shoes, handbags, and watches, and sometimes, with the right bargaining, you might even get a better deal. During festivals, the market also has cultural performances that enthral shoppers as they can watch the local culture while shopping in Kuala Lumpur.
Timings: 10:00 AM – 9:30 PM every day
3. Chow Kit Market

Also known as Bazaar Baru Chow Kit, Chow Kit Market is made up of a dry section and a wet section. The dry section offers cheap CD's and DVD's, textiles, accessories, as well as dry fruits, vegetables, and spices. The wet section is a different experience altogether as it can get slightly mucky with a distinct smell of seafood, meat, and vegetables. However, this market remains a fixture amongst locals for its lenient pricing, and it's a unique cultural experience for travellers shopping in Kuala Lumpur. Because of its already low pricing, bargaining isn't encouraged here.
Timings: 9:00 AM – 5:00 PM every day
4. Kampung Baru Sunday Market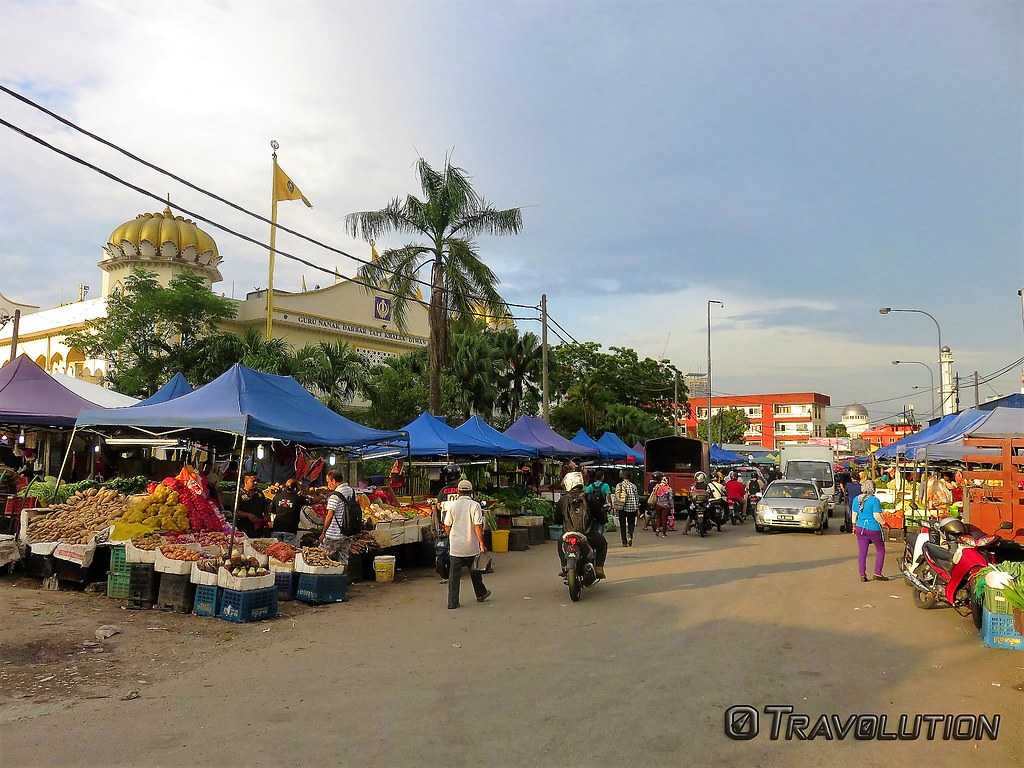 Contrary to its name, Kampung Baru Sunday Market actually runs from Saturday evening into early Sunday morning. It's the ideal location to shop for Malay clothing like sarongs, jewellery, and local handicrafts. As it is a weekly market, stocks can be limited, so it's ideal to come prepared with what you would like to buy. Moreover, stalls here are also dedicated to food, providing you with an array of local cuisine to try out.
Timings: 6:00 PM – 1:00 AM on Saturdays
5. Taman Connaught Night Market
Taman Connaught Night Market is considered the haven of inexpensive cloth shopping in Kuala Lumpur. From trainers to tops and shorts, and even accessories, you'll find fairly decent variety at prices that'll make you want to buy more. The market stretches across 2 kilometres and includes stalls for books and household items as well. Amongst the food stalls, you'll find local cuisine as well as Thai, Korean, and Japanese food.
Timings: 5:30 PM – 12:00 AM on Wednesdays
6. Central Market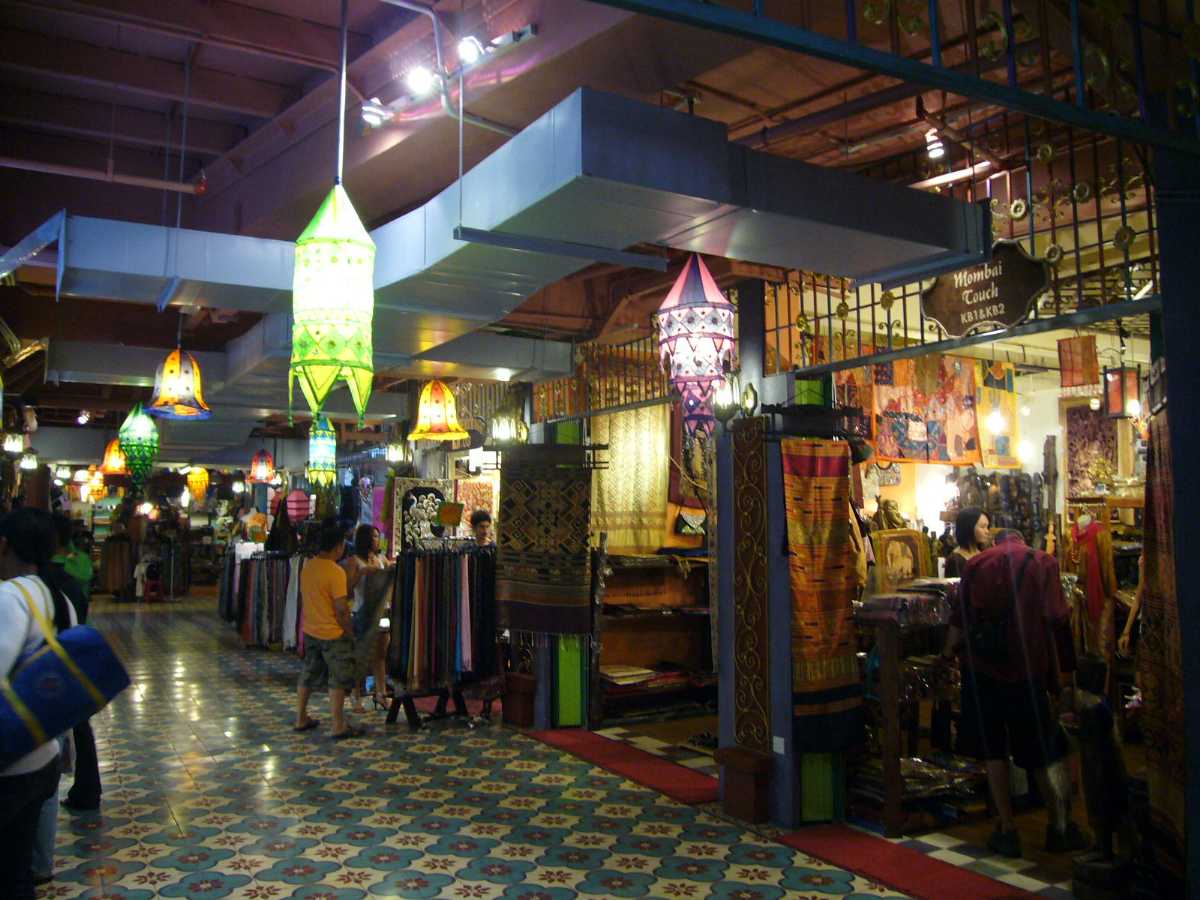 Also known as Pasar Seni, Central Market was transformed in the 1980s from a wet market into the handicrafts market it is today. Stroll down this busy street, and you'll see boutiques and handicraft stores offering batik prints, clayware, songket fabrics, and metalwork. The market is divided into different zones – Lorong India contains Indian shopping in Kuala Lumpur, Lorong Melayu contains the Malay stalls, and Straits Chinese contains the Chinese stalls. There's also entertainment such as singers, dancers, and artists performing on the streets.
Timings: 10:00 AM – 10:00 PM every day
7. Jalan Masjid India Market
As the name suggests, this market is run by and for the local Indian Muslim community in Kuala Lumpur. It houses rows of stalls that sell toys, bags, herbs and spices, and plenty of traditional Indian clothing like sarees, kurtas, and jewellery like bangles and earrings can be bagged here while shopping in Kuala Lumpur. It has a blue glass awning that provides shelter from rains and an alluring blue sparkle to this shopping experience. During the month of Ramadhan, the market is full of life with food stalls that operate from 3:00 PM till sunset. It's recommended to visit on a Saturday evening as you can easily walk over to Jalan TAR Market afterwards.
Timings: 10:00 AM – 9:00 PM every day
8. Jalan Tuanku Abdul Rahman Market
Also known as Jalan TAR Market, this market has both local stalls as well as established brands like G.S. Gill and P. Lal. Some of the best items to buy here are winter clothes, sportswear, and imported leather products. They also have a fair share of suitcase and luggage stores for those important one-time buys. It is open every Saturday evening, and the entire road is closed to traffic, giving you plenty of space to walk around and explore. It's recommended to visit this market for some exclusive shopping in Kuala Lumpur after a trip to Jalan Masjid India Market as they are close to one another.
Timings: 5:00 PM – 10:00 PM on Saturdays
9. Bangsar Sunday Night Market
One of the most popular Sunday markets in Kuala Lumpur, this market offers fantastic food options and fresh produce. The food stalls sell amazing local cuisine like asam laksa and fried kuey teow while the fresh produce stalls specialize in fruits, vegetables, and even flowers. Unlike other markets, it does not have a wet section for meat. Because of its affordable pricing, this market is a frequent option for shopping in Kuala Lumpur for the city's ex-pat community. The surrounding area has sports bars and late-night cafes that provide an alternative to the busy Bukit Bintang nightlife.
Timings: 3:00 PM – 11:00 PM on Sundays
10. Plaza Mont' Kiara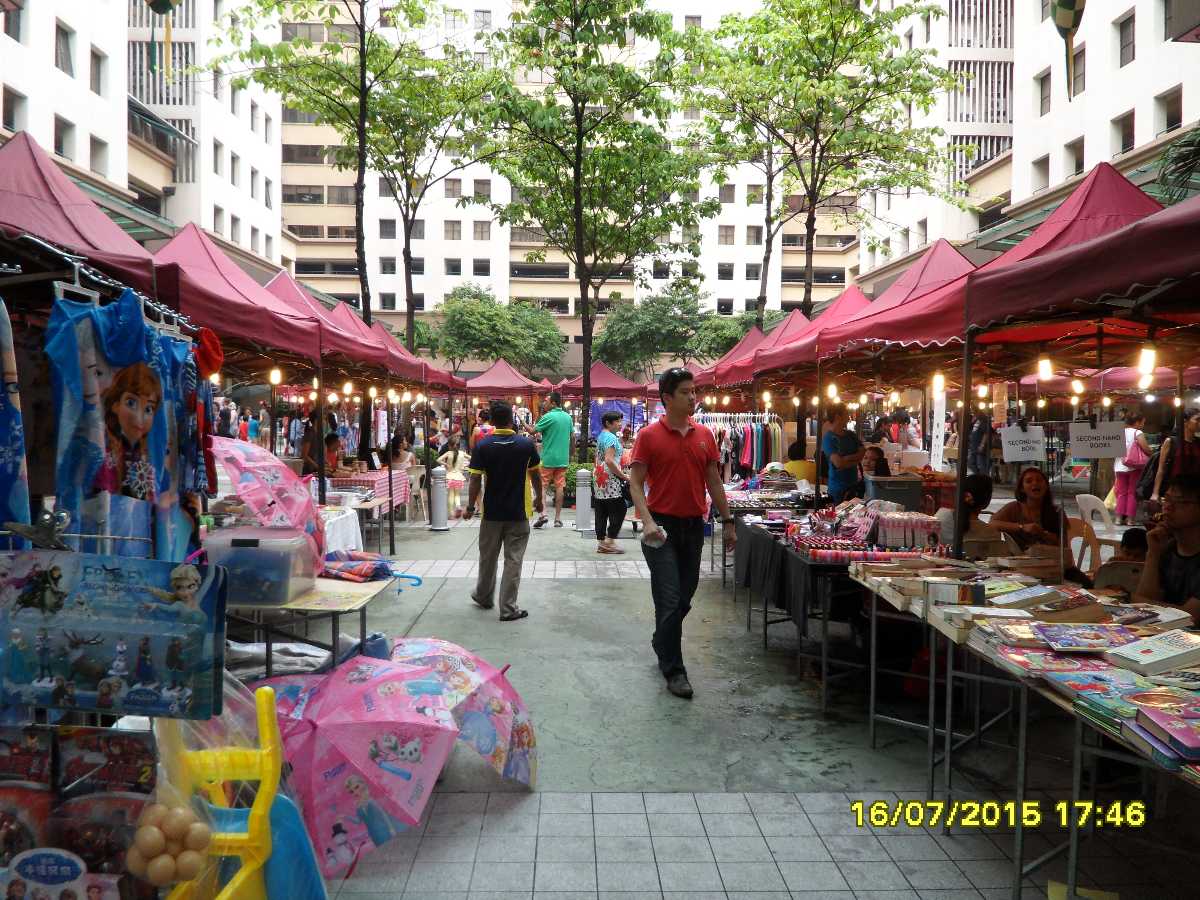 Known as Fiesta Nite, this market operates every Thursday evening. It hosts around 80 stalls that offer up flowers, clothing, books, and artisan items like soaps and homemade treats. It's also an excellent location for vintage clothing shopping. Fiesta Nite is known for its superior quality products that you wouldn't find in Kuala Lumpur's local markets. Plaza Mont Kiara also houses two historical landmarks, Federal Territory Mosque and Istana Negara, that you can visit after this fun shopping in Kuala Lumpur. On festivals, Fiesta Nite includes live cultural performances as well.
Timings: 3:00 PM – 10:00 PM on Thursdays
Shopping Malls in Kuala Lumpur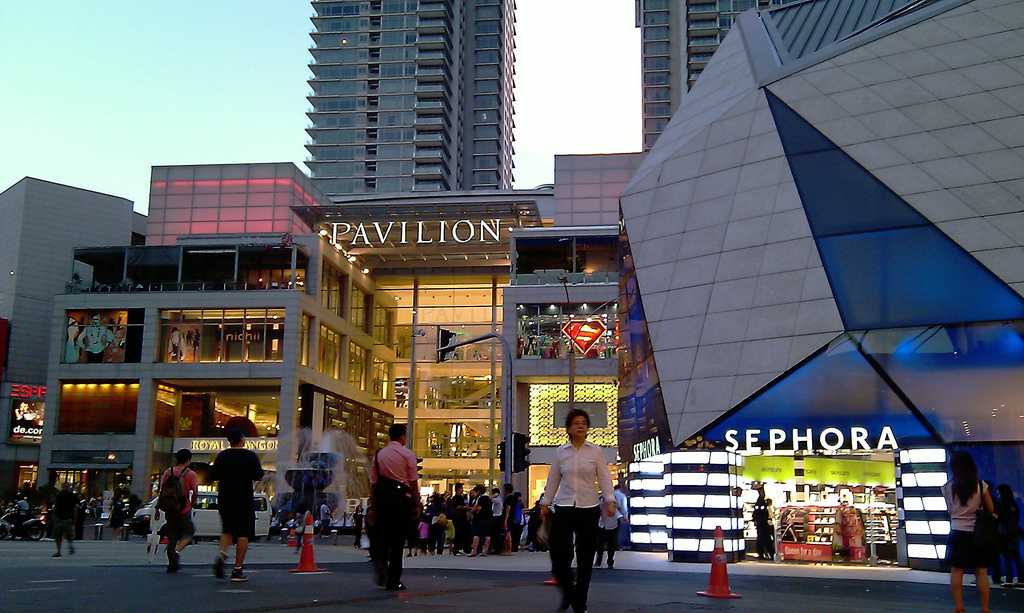 Along with a wide array of local markets to meet your budget, shopping in Kuala Lumpur also has plenty of malls with local and luxury brands. They are typically open from 9:00 AM to 10:00 PM every day with food courts and entertainment facilities as well.
Some of the most popular shopping malls in the city include Plaza Sungei Wang, The Pavilion, Plaza Low Yat, Lot 10 Mall, and Berjaya Times Square Mall in the bustling Bukit Bintang district; Mid Valley Megamall and The Gardens Mall in Mid Valley City; Suria Mall in KLCC; and The Curve Mall in Petaling Jaya.
Best Things to Buy
1. Batik Print Clothing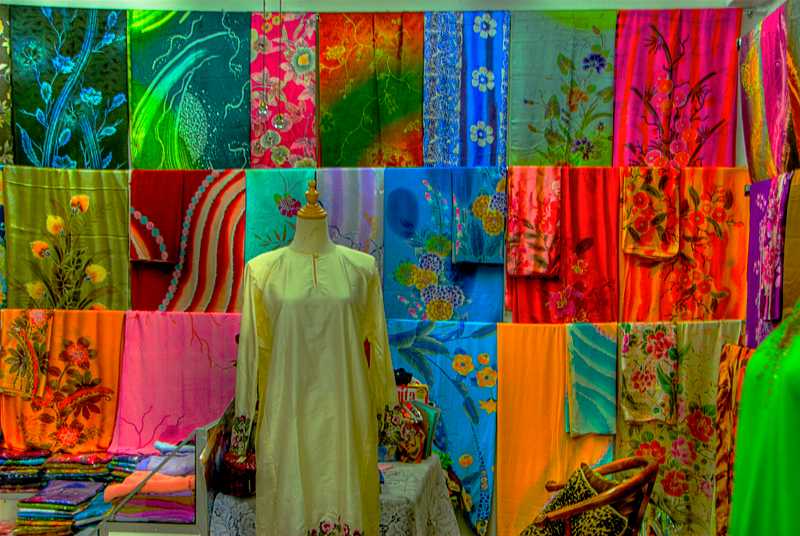 A unique form of hand-printing indigenous to Malaysia and Indonesia, batik prints include beautiful patterns of leaves, flowers, butterflies, and geometric designs. Batik print clothes are worn as formal wear by both men and women of Malaysia, and they can be found on all kinds of clothing items like t-shirts, skirts, and sarongs.
Where to buy: This particular printing style can be found across Kuala Lumpur's markets as well as some local stores in malls.
2. Sarongs
Sarongs are a type of cloth that can be wrapped around a person's waist and often cover their entire legs until their ankles. It's the traditional clothing here that can be seen, especially around religious areas like temples. They vary in colour and material, although they are generally light and airy.
Where to buy: It's best to buy these at local markets like Petaling Street, Central Market, and Kasturi Walk while shopping in Kuala Lumputr, as you'll get good deals and a variety of options.
3. Cuccuk Sanggul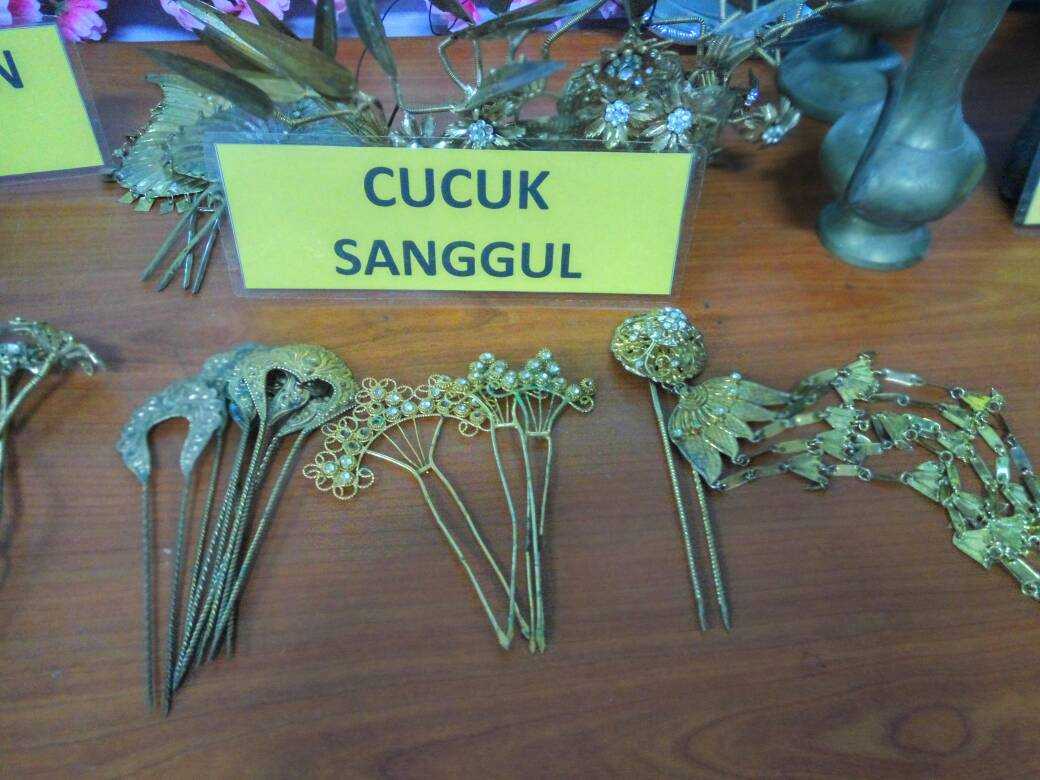 Cuccuk sanggul are a unique type of hairpin worn by the women of Malaysia. They come in different shapes like fans, butterflies, hearts, and towers. They're generally adorned with little jewels which are mostly counterfeit. The women wear cuccuk sanggul in their hair for special occasions.
Where to buy: For authentic pieces, you should look for these hair pins in shopping malls but if you'd like a budget hair pin, the local markets are the best option
4. Rice Wine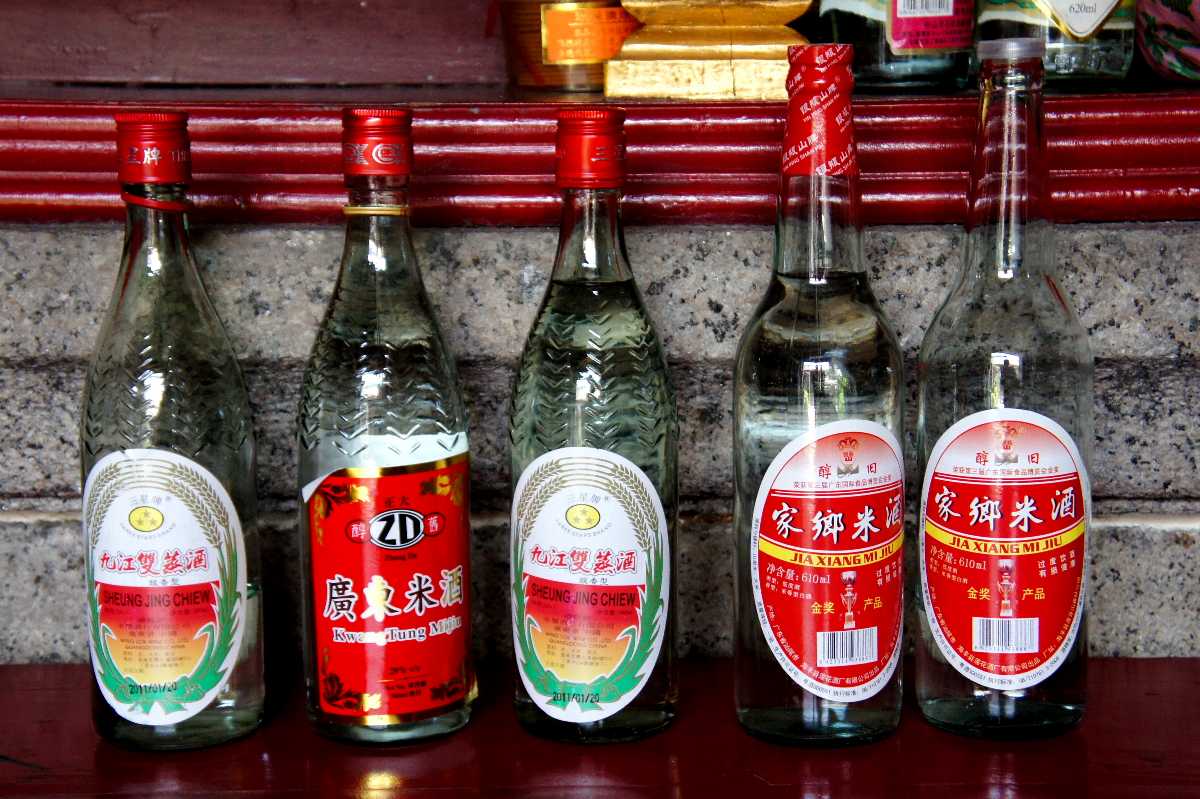 Lihing, also known as hing or tuak, is a type of rice wine unique to Malaysia. They're made from gelatinous rice and have a signature sweet taste and high alcohol content of around 20% as well. Once reserved for special occasions, rice wine is now readily available in restaurants and hotels.
Where to buy: Kuala Lumpur's night markets such as Taman Connaught Night Market and Bangsar Sunday Night Market host many food stalls that sell rice wine at discounted rates. Indulge in a little local wine while shopping in Kuala Lumpur.
5. Spices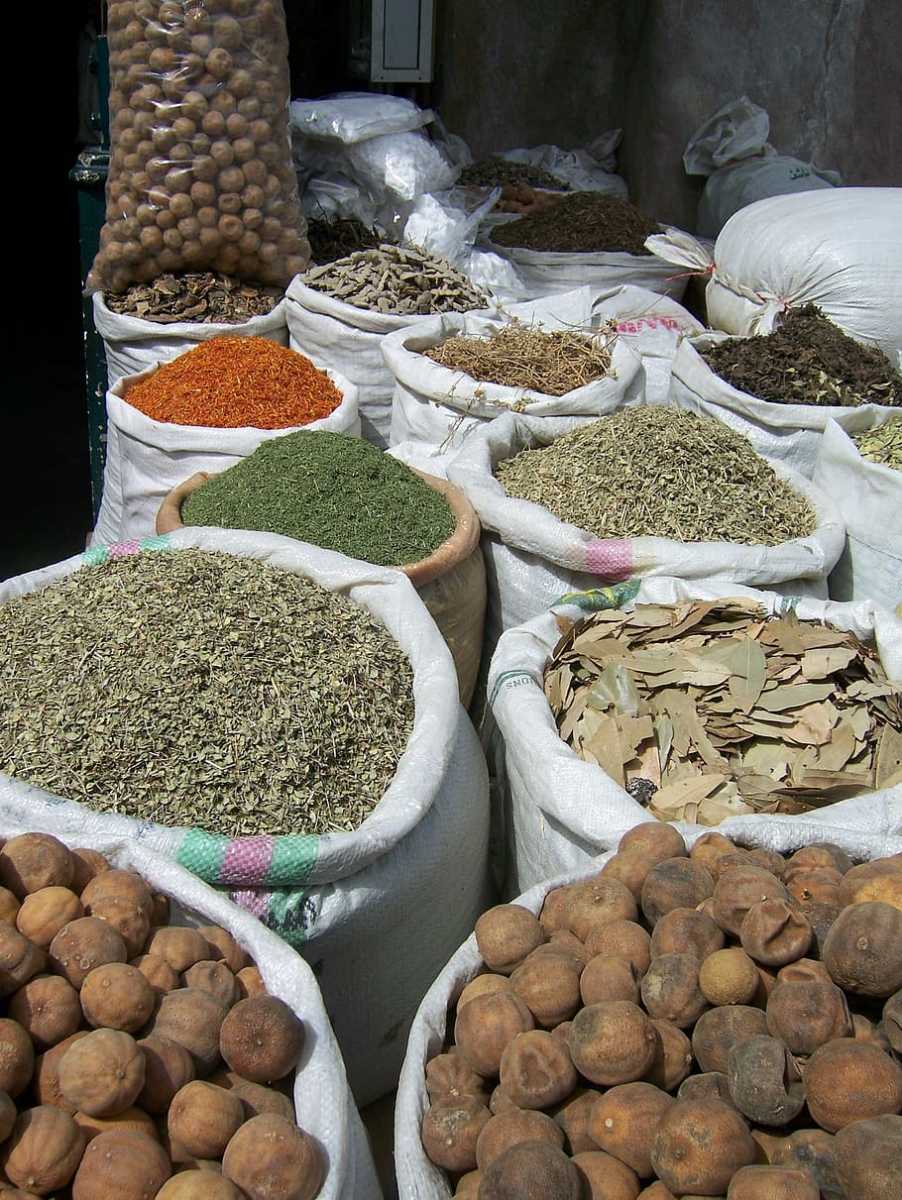 Malaysian cuisine is known for its unique flavours that aren't found in any other cuisine in the world. Some of the spices that are special to Malaysian food include cengkih (cloves), nutmeg (biji buah pala), cinnamon (kulit kayu munis) five-spice mix (fennel, cloves, cinnamon, star anise, and pepper), and cardamom (buah pelaga).
Where to buy: Almost all markets and shopping malls sell some or all of these spices. Some of the best places to buy spices while shopping in Kuala Lumpur are Petaling Street, Chow Kit Market, and Jalan Masjid India Market.
Tips

Not every market provides shelter, so it's best to wear comfortable clothing and carry sunscreen and a hat for the day. Don't forget to take some water too.
Bargaining is generally encouraged, but some markets with already low prices (like Chow Kit Market) will disapprove if you try to haggle.
Try not to wear anything eye-catching that might indicate you have money as some vendors might see this as an opportunity to charge double the selling price.
Now that you have a fair idea about shopping in Kuala Lumpur, get you shopping bags and get going!