Kuala Lumpur is home to a myriad of high-quality spas, that offer not only a retreat from the monotony but also offer an array of holistic services other than a classic spa, such as facials, nutrition therapies, hairstyling, fitness classes and lots more.
Here is the list of top 15 spas in Kuala Lumpur -
1. Spa Village - Ritz Carlton Kuala Lumpur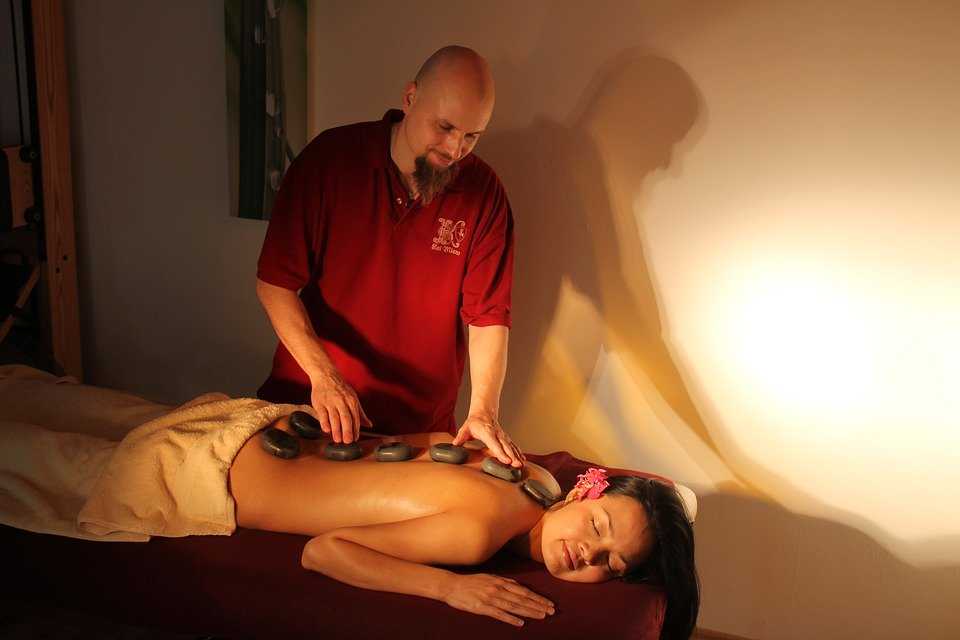 Spa Village by the Ritz Carlton is an award-winning spa in Kuala Lumpur, renowned for its sophisticated therapies. These treatments have been carefully amalgamated with the healing practices of the region, and the best part is that local and natural ingredients are used in the process. Services offered at the Spa Village range from traditional Thai spa, Balinese, Malay, Swedish and hot stone to aromatherapy massages along with European style facials, wraps and body scrubs here. The
ninety-minute Sensory Exploration
offered by them is highly recommended, so make sure you one of these massages in Kuala Lumpur a try!
Location: Ritz Carlton, Kuala Lumpur
Spa Timings: 10:00 AM to 9:00 PM on all days
2. UR SPA - RuMa Hotel and Residences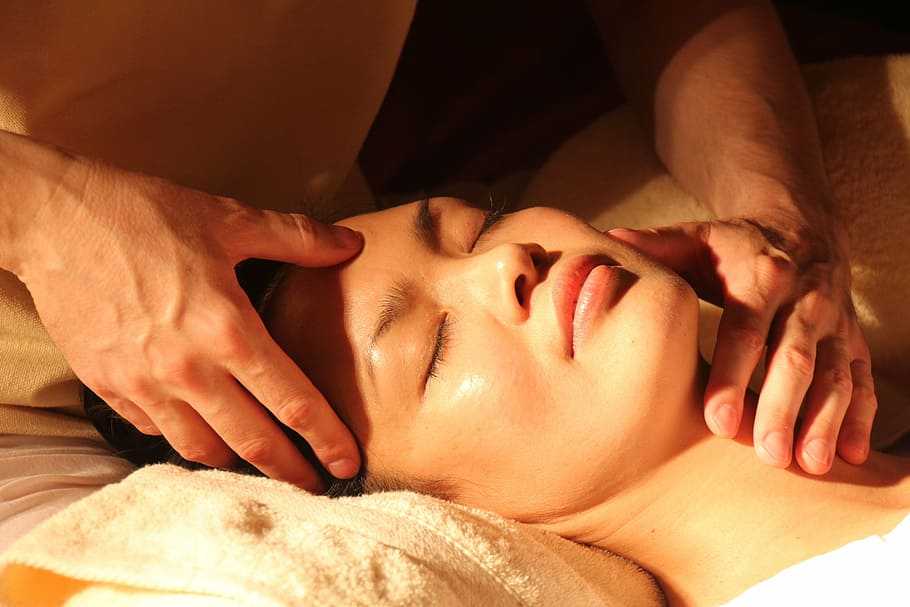 Relying on modern science, yet sticking true to the roots of ancient healing, the UR SPA in Kuala Lumpur has created a range of its signature services that are tailor-made to suit the needs and schedules of the guests. Leaders of the industry have used organic formulations to come up with these treatments, which can be anything from a mere 30-minute session to a whole day affair. The UR SPA offer services like core therapies, touch therapies, exfoliations, facials, wraps, masks and lots more. Following the treatment, guests can then relax at the various designated spaces, or enjoy a swim in the pool.
Location: Level 6, RuMa Hotel and Residences
Spa Timings: 10:00 AM to 10:00 PM on all days
3. The Spa - Mandarin Oriental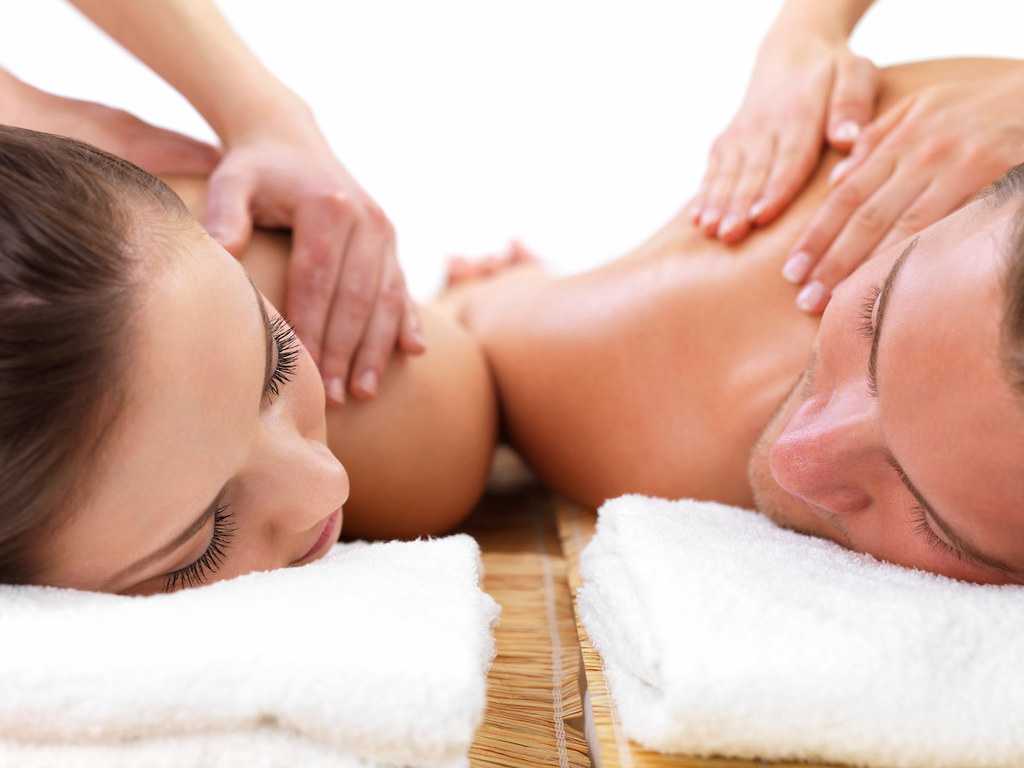 Renowned for being the first one to offer Psammotherapy treatment in all of Asia, The Spa at Mandarin Oriental beautifully pairs five-star quality services with scenic views, a superb location, and state of the art facilities. Guests can choose from a range of services, such as traditional Malay massages, aromatherapy body massages, Borneo body scrubs, and jetlag treatments; and also enjoy additional facilities such as the sauna and the vitality pool. If you happen to visit the spa with your partner, make sure you opt for the
Romance of Rose treatment
, which comprises of a foot soothing ritual and some of the best relaxing full-body massages in Kuala Lumpur.
Location: Mandarin Oriental, Kuala Lumpur City Centre
Spa timing: 10:00 AM to 10:00 PM on all days
4. Mandara Spa - Renaissance Kuala Lumpur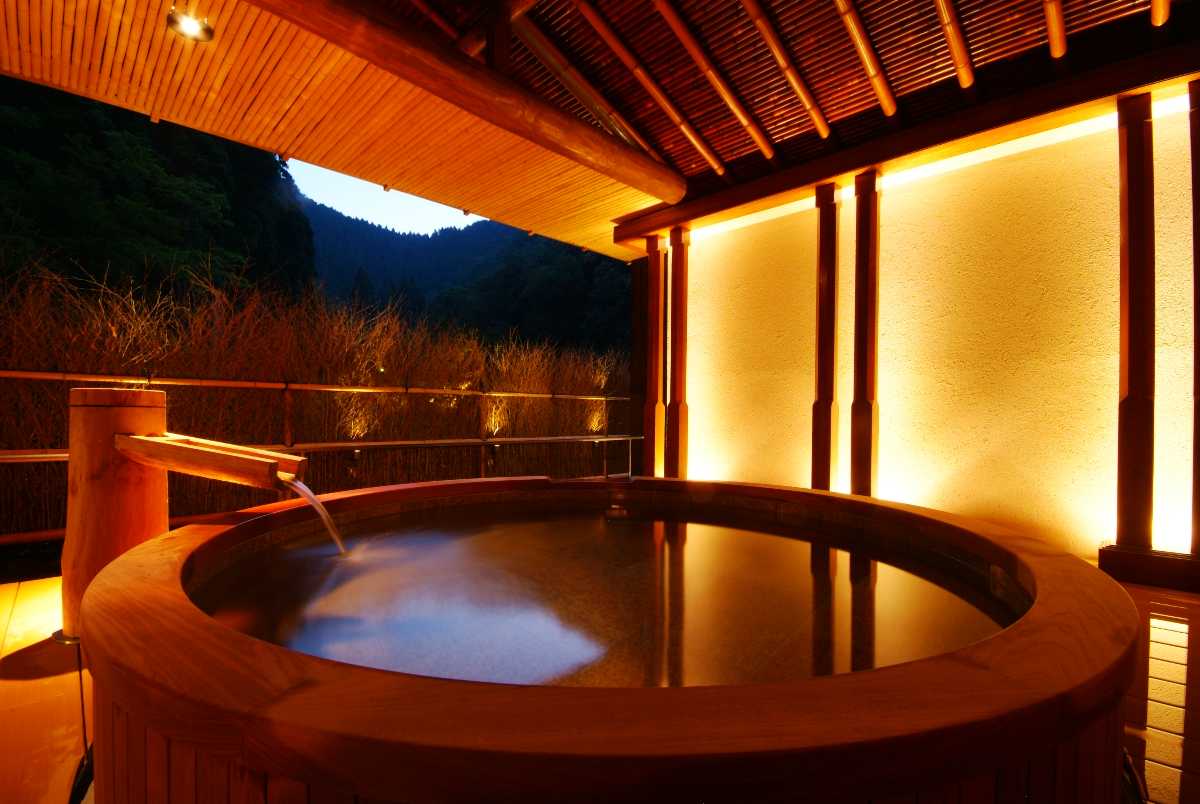 This award-winning Balinese spa in Kuala Lumpur is well known for its relaxing body and foot massages, manicure and pedicure treatments, aromatherapy and facials. Their famous
Mandara Massage
is also well known, and it incorporates Shiatsu, Thai, Hawaiian Lomi-Lomi, Swedish and Balinese massage styles with pure essential oils to engage the guests in a delightful experience for about 50 minutes. Their in-house onsite facilities are also popular, including their Thai massage room, spa suites, treatment rooms, shower & steam facilities and other significantly relaxing massages.
Location: Renaissance, Kuala Lumpur Hotel
Spa Timings: 10:00 AM to 10:00 PM on all days
5. The Majestic Spa - The Majestic Hotel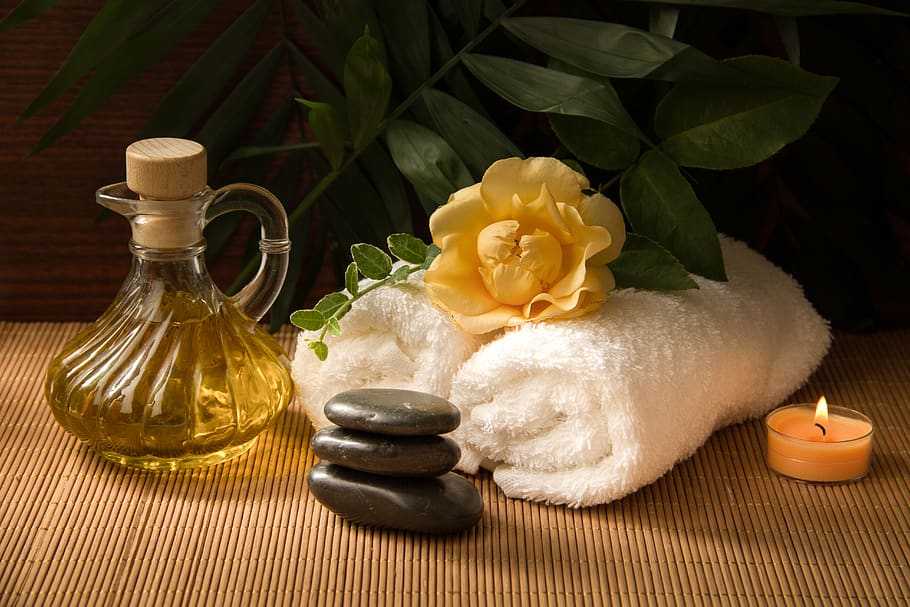 This lavish spa, spread over two floors, has on offer some really amazing traditional spa services, massages and facials. It also presents sights of the distinctive art décor styles of the famous Scottish architect and designer Charles Rennie Macintosh's Willow Tearooms. The glass-panelled spa is home to seven treatment rooms, which are adorned with fresh flowers and antique items. Their signature treatment is the
North Coast Seaweed Sculpt
which is particularly famous. It uses seaweed from Ireland and Northern Britain to help stimulate blood circulation, and reduce water retention.
Location: The Majestic Hotel, Kuala Lumpur
Spa Timings: 10:00 AM to 10:00 PM on all days
6. The Spa - Shangri-La Hotel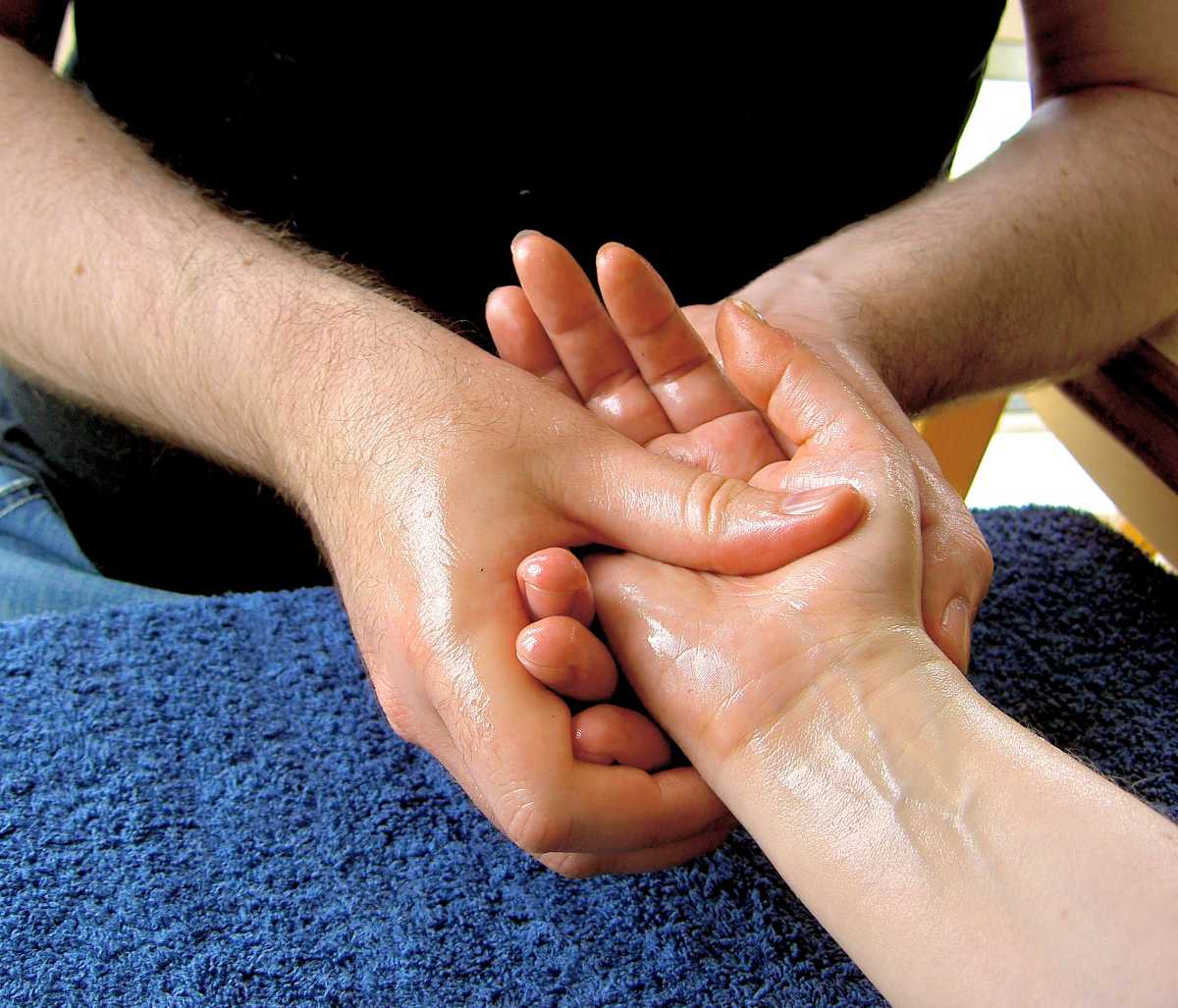 The Spa at Shangri-La Hotel is an amazing place to be at to enjoy rejuvenating and soothing spa conducted by the best-trained experts of the industry, in a relaxing and sophisticated setting. This Kuala Lumpur spa has on offer holistic Malay body massages, as well as facials, body scrubs, foot reflexologies, etc., all of which make use of exotic all-natural spices and essential oils and their blends. Their
Shang Serenity
, with a special Shang Touch massage and a customised facial, is no doubt their best and most loved service.
Location: Level 2, Shangri-La Hotel Kuala Lumpur
Spa Timings: 10:00 AM to 12:00 AM on all days
7. Ossota KL by Wisma Mirama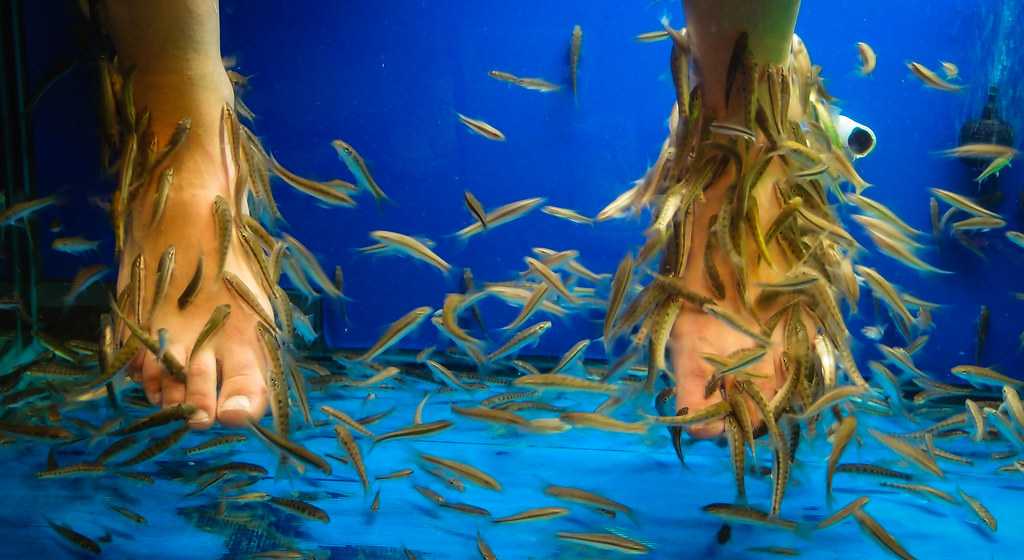 Ossota KL is a famous wellness centre in Kuala Lumpur, spread over three storeys, which offers a range of recreational facilities, beauty treatments, and hair and beauty services to its guests, apart from the usual spa and body treatments. Services here include traditional Chinese and Thai massages, candle treatments, body scrubs, and foot reflexology. The complementary services offered here include the onsite Jacuzzi, steam and sauna rooms, fish spa, sleeping and resting area which are as enjoyable as the main spas in Kuala Lumpur offered here itself.
Location: 5th Floor, Wisma Mirama, Kampung Attap, Kuala Lumpur
Spa Timings: 24 hours on all days
8. Thai Odyssey KL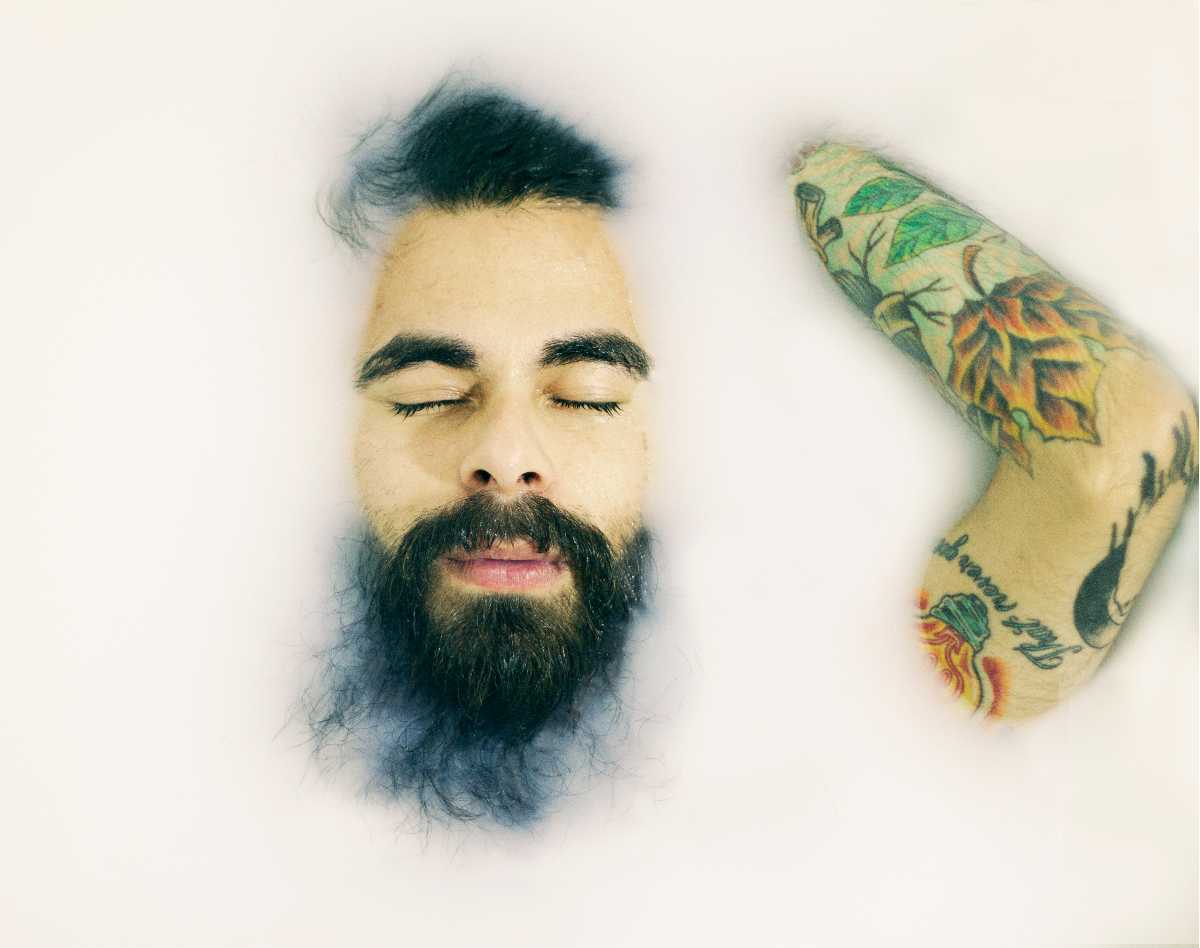 The Thai Odyssey KL is a famous spa in Kuala Lumpur, with several branches all over the city, well known for its quality services that are performed only by experienced Thai masseurs. This is one of the spas which offers a range of services, from herbal therapy treatments to traditional massages, which are provided in a conventional Thai furnished room, complete with a peaceful ambience and minimalistic décor. Their signature service continues to be the
Ultimate Thai Odyssey
, which comprises of a foot bath, a full-body exfoliation ritual, a milk bath as well as a rejuvenating aromatherapy massage.
Location: Lot 2-42, 2nd Floor, Fahrenheit 88, Bukit Bintang
Spa Timings: 10:00 AM to 10:00 PM on all days
9. Be Urban Wellness - Damansara Heights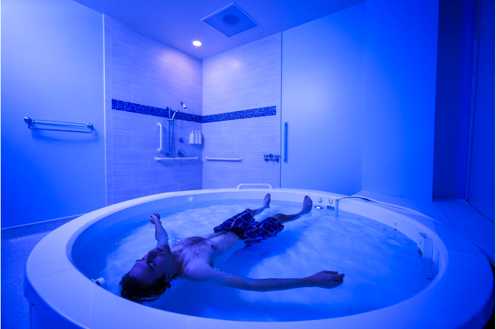 The hangout spot for some of the most stylish people of the city, Be Urban Wellness is a gym, yoga centre and a wellness spa, which aims to promote holistic health amongst the masses. Taking knowledge and inspiration from both the East and the West, the spa has come up with a range of relaxing treatments and therapies, including slimming treatments, oxygen chambers, facials, bio-scans, and nutrition therapies. While at the spa, you can also experience the unique
floatation tank
, whereby a highly concentrated Epsom salt solution lets you float in the tank, something similar to the Dead Sea.
Location: 11th Floor, [email protected], Damansara Heights
Spa Timings:
Mondays to Fridays: 10:00 AM to 07:00 PM
Saturdays and Sundays: 07:00 AM to 08:00 PM
10. Hammam Spa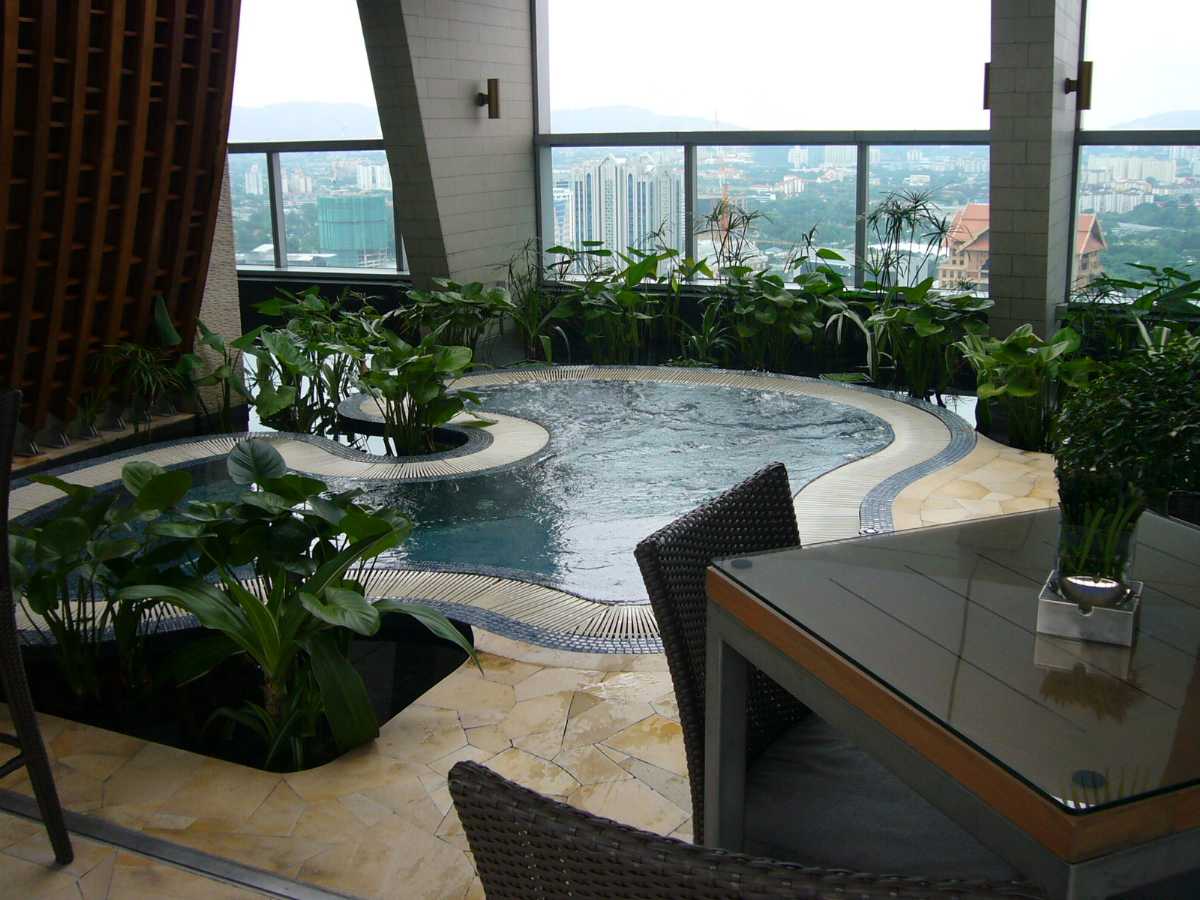 The Hammam Spa is without a second doubt one of the most intricately and elaborately designed spas in Kuala Lumpur and has been cherished by spa lovers for years at an end now. The spa features a beautiful Moroccan version of a bathhouse, set amidst bright mosaic tiles, copper lanterns, intricate woodwork, and traditional Moroccan style furnishing. Their
Hammam and Gommage spa
treatment is a must-try, wherein your entire body is scrubbed with a coarse mitten and conventional Moroccan black soap. The aromatic massage, a unique combination of deep pressures and long strokes, is also a must-try, and is, in fact, an excellent stress reliever.
Location: Level G4, Publika Shopping Centre, Kuala Lumpur
Spa Timings: 10:00 AM to 10:30 PM on all days
11. The Rub Bar Kuala Lumpur - RED by Sirocco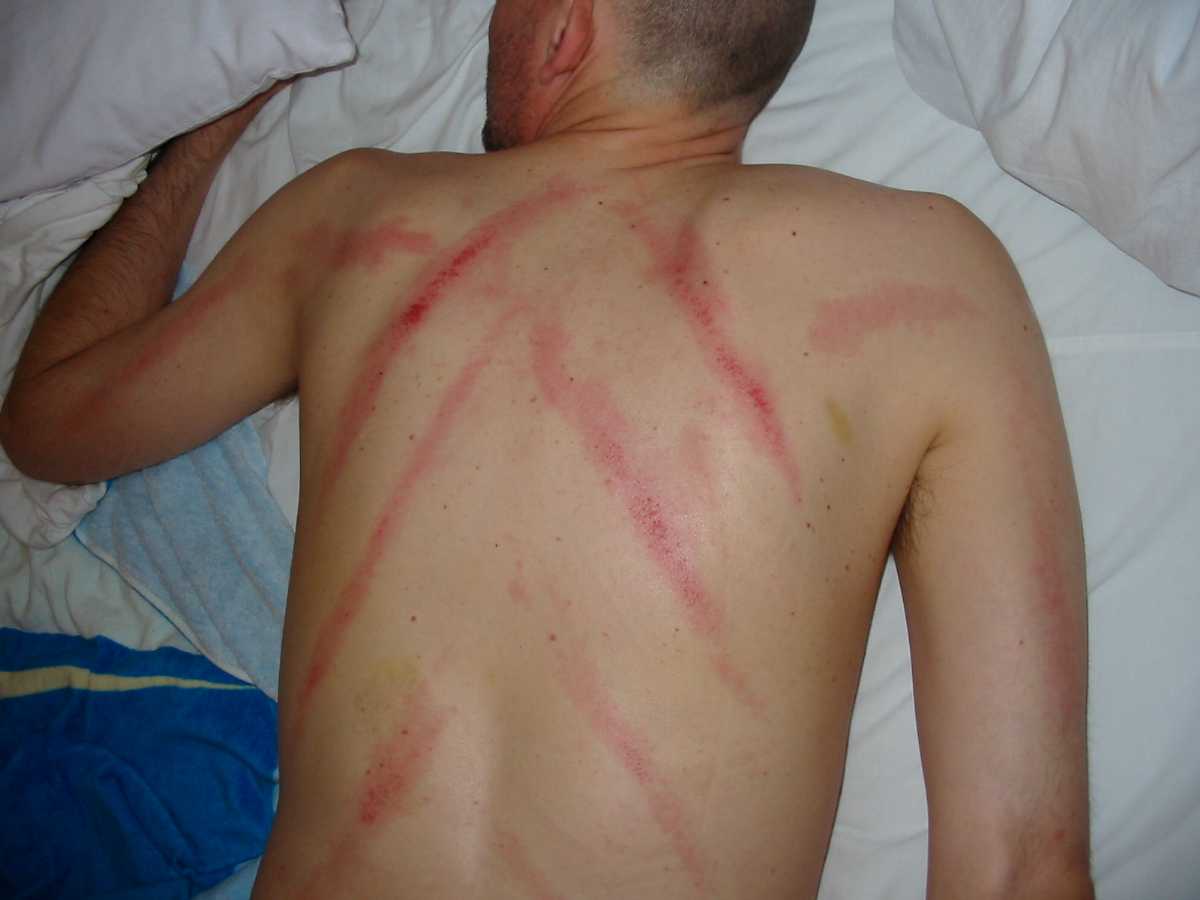 The Rub Bar opened in 2018 and has been gaining more and more popularity ever since. This upbeat massage parlour has something or the other unique in store for everyone, including body and foot massages and aromatherapy activities. Other services offered here include their classic three-in-one massage and '
Scraping Gua Sha
', which is a traditional Chinese medical treatment that aims to remove unhealthy material and toxins from the system. In fact, the rub bar also offers unique spa treatments for kids, to help them relax and enjoy with their parents, and strengthen the parent-child bond.
Location: G – 04 Menara M101, Jalan Dang Wangi, No.3, Jalan Kamunting
Spa Timings: 10:00 AM to 10:00 PM on all days
12. Caudalie Boutique Spa - Bangsar Shopping Centre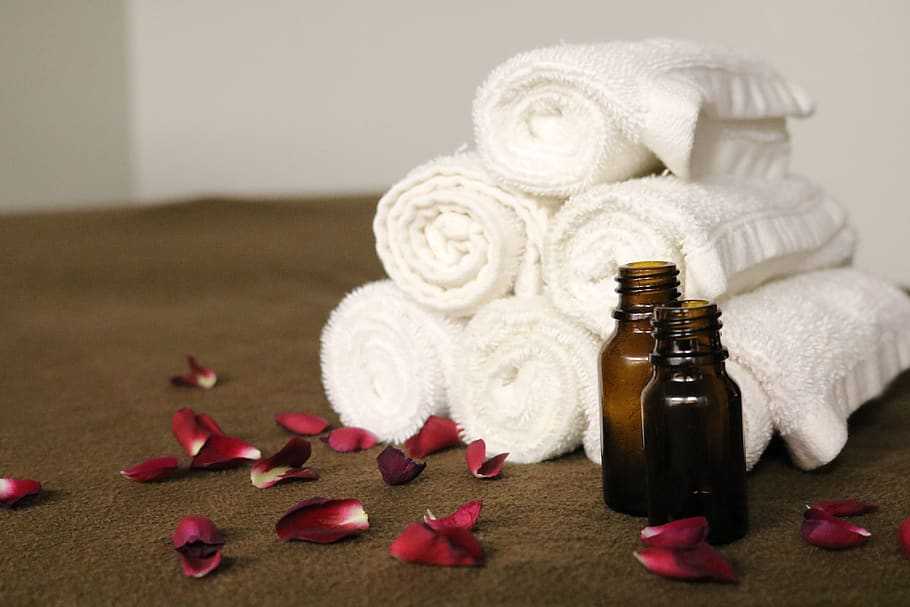 The Caudalie Boutique Spa is a family run business, started way back in 1995 and is the
first Vinotherapie spa
in Kuala Lumpur. All treatments offered here use the benefits of vines and grapes, and include materials straight out of a vineyard, such as grapes, crushed cabernet, and wine, to pamper the mind and body with the unique anti-oxidant properties of these products. Don't be surprised if you get to enjoy soaks in wine barrels and body wraps in wine and honey at the spa!
Location: Bangsar Shopping Centre, Jalan Maarof, Bukit Bandaraya
Spa timings: 10:00 AM to 10:00 PM on all days
13. Banyan Tree Spa - Pavilion Hotel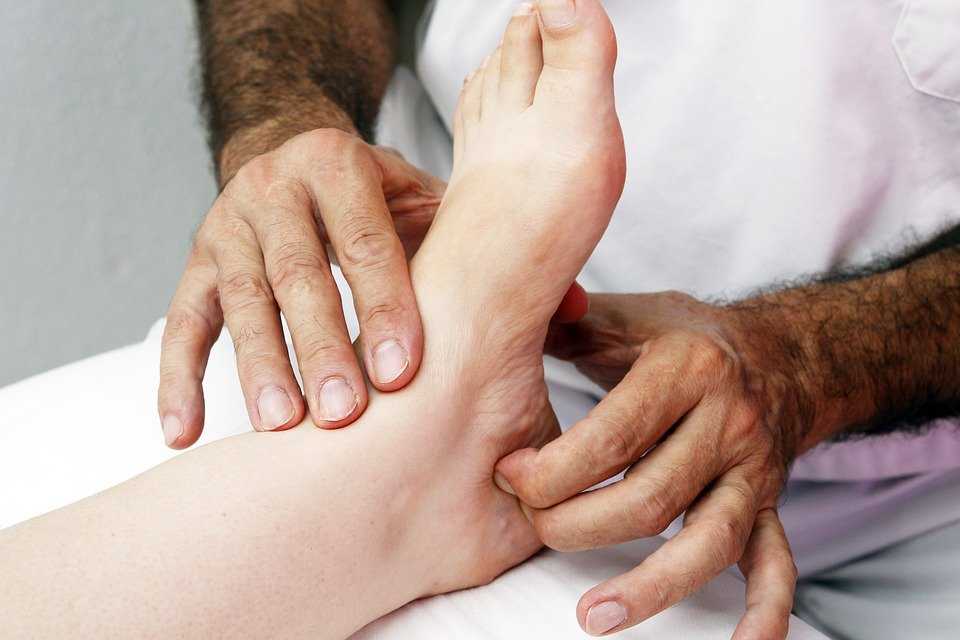 The Banyan Tree Spa is famous for its traditional Asian healing therapies, which help relieve tension. Inspired by Asian spa wisdom, it offers a host of services, including traditional and fusion massages, body scrubs, calming baths and beauty services, all of which aim to enhance your holistic health through complete mental, physical and spiritual renewal.
Location: Banyan Tree 170, Jalan Bukit Bintang
Spa timings: 10:00 AM to 10:00 PM on all days
14. AWAY Spa - W Hotel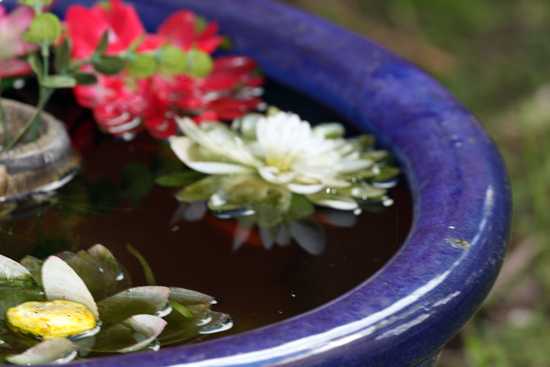 AWAY is W's brand new spa concept, which aims to look past conventional methods and traditional spas to offer high tech services and treatments to its guests. With its unique millennial mantra of Detox, Retox, Repeat; the spa has two customised facilities: the Beauty Bar and the Spa. Their specially curated
'local' massage
is a fantastic experience to have, which makes use of traditional Malay Urut techniques. Other services offered here include scalp massages, flower baths, manicure, pedicure, and even detox cocktails; while guests also get to enjoy the Aromatherapy Steam Bath, Bio Sauna with Infrared Lights and the Vitality Pool here.
Location: 121, Jalan Ampang
Spa Timings: 10:00 AM to 10:00 PM on all days
15. Kenko Fish Spa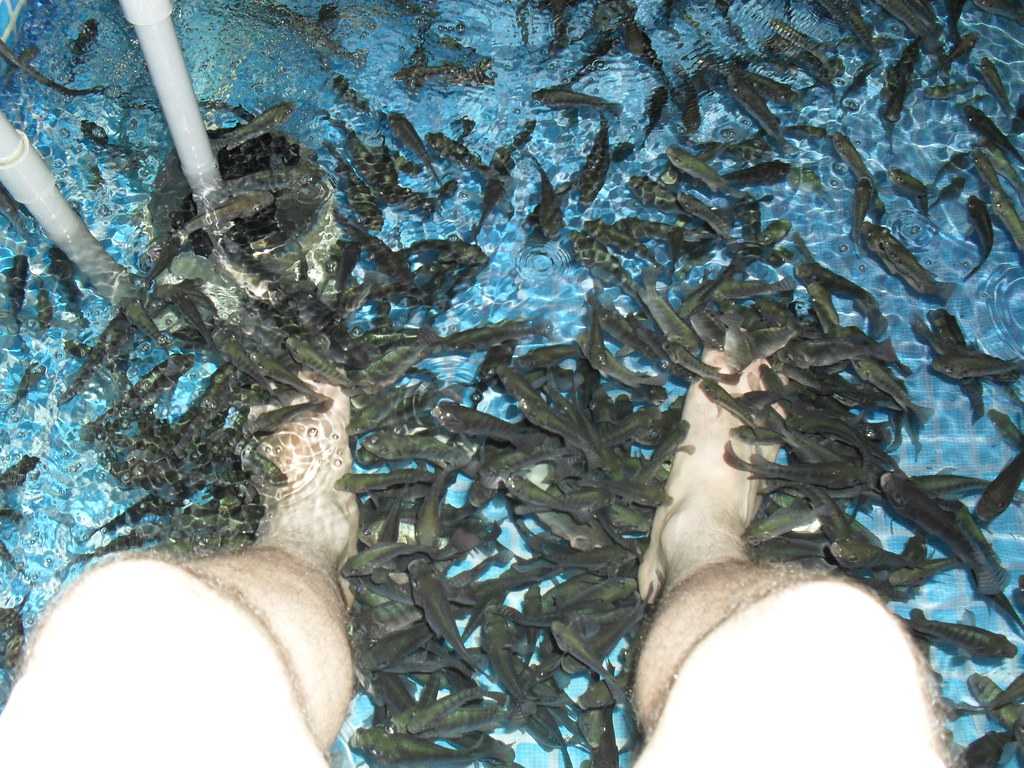 The Kenko Fish Spa is a unique concept that offers an underwater pedicure to its guests, with the help of its Garra Rufa fish, who happily nibble all the dead skin from your feet, leaving it soft and renewed. The spa is native to the areas of Jordan, Turkey, and Syria, but it is also one of the spas in Kuala Lumpur that is gaining a lot of popularity as well. Though it may take some time to get accustomed to the fish, you will eventually end up loving the experience.
Location: Level 5, Pavilion Kuala Lumpur
Spa Timings: 10:00 AM to 10:00 PM on all days
Choose from either a stand-alone spa or one that is a part of a hotel, and get ready to be pampered and taken care of, what's more! With a lot of these spas offering custom services as well, you can choose the treatment that is tailor-made for you and suits you the most. Since all of these spas hire only trained experts and professionals, you know you are in good hands, and that a luxurious experience awaits you on the other end!