Snorkelling in
Krabi
is mostly centred in and around the many offshore islands lying west or south of the mainland. Located in southern
Thailand
, Krabi has over the years attracted many diving and snorkelling enthusiasts with its many pockets of reefs and bays. Krabi's many limestone cliffs and rugged and rocky terrain have facilitated the growth of small areas of colourful marine life. Phi Phi islands and the Four Islands (Poda group of islands) are the primary snorkelling locations in Krabi. Here, we will talk about the best time to go snorkelling in Krabi, the best places to snorkelling and about the many operators who offer tours to the many islands.
What Is the Best Time for Snorkelling in Krabi?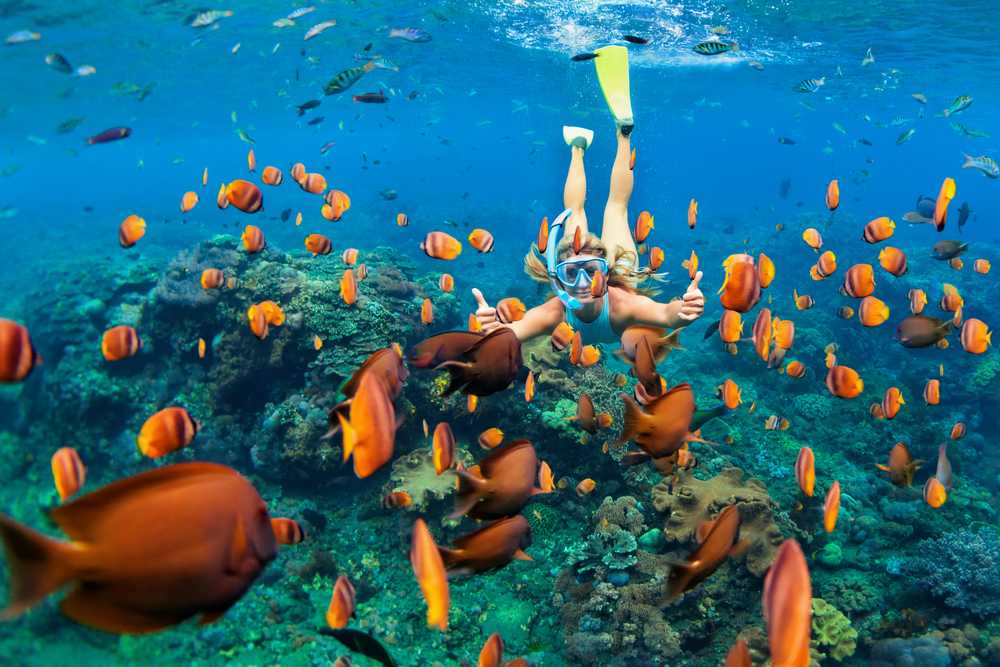 The best time to go snorkelling in Krabi is from November to February which is the winter season. Rainfall is minimal and visibility increases significantly, leading to a wonderful snorkelling and swimming experience. During the day, noon is the best time for snorkelling as the overhead sunlight makes the water clearer.
Here Are the Best Spots for Snorkelling in Krabi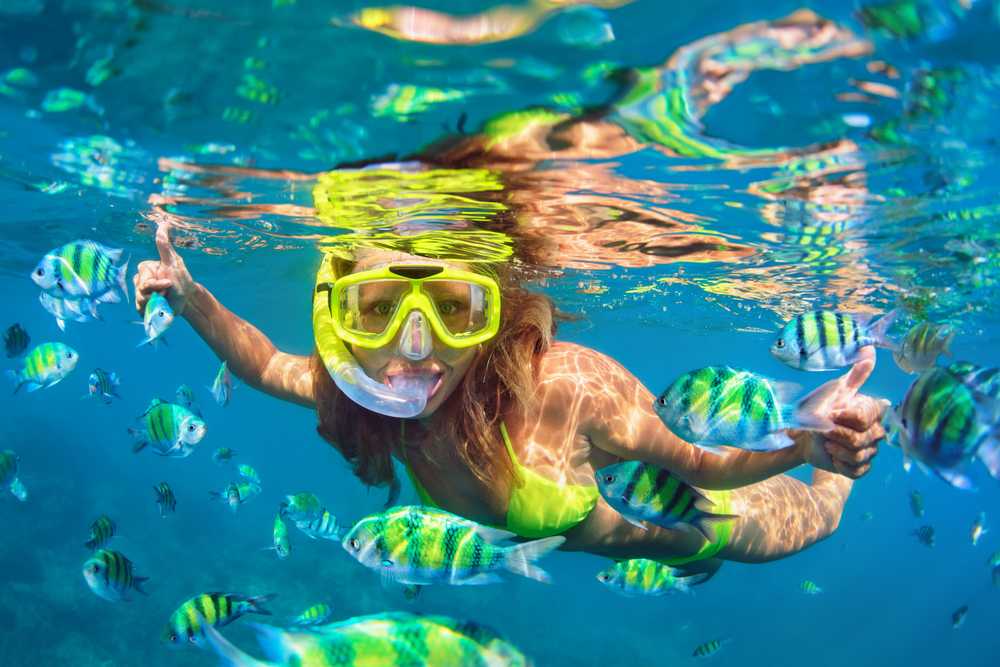 Administrated under the province of Krabi, Phi Phi Islands are a group of islands that lie midway between the island of Phuket and Krabi Province. Accessible by speedboats and longtail boats, these islands are considered to be Thailand's Shangri-La and offer the best experience for snorkelling in Krabi.
At Koh Phi Phi Don, islands towards the north such as Koh Pha Mai (Bamboo Island) and Moskito Island are not visited much by tourists. Expect some great shallow water snorkelling here to see many corals and small species of sharks. Hin Klang, lying between Koh Phi Phi Don and Moskito Island, known for open-sea snorkelling in Krabi, is a must-visit spot to experience some of the best snorkelling in Thailand.
Down south at Koh Phi Phi Leh, the terrain is more rugged and untouched. Snorkelling tours are mostly day-trips as there are no accommodation options here. The coral gardens of Ao Maya and Ao Lo Sama are great colourful spots for snorkelling among large schools of small fish.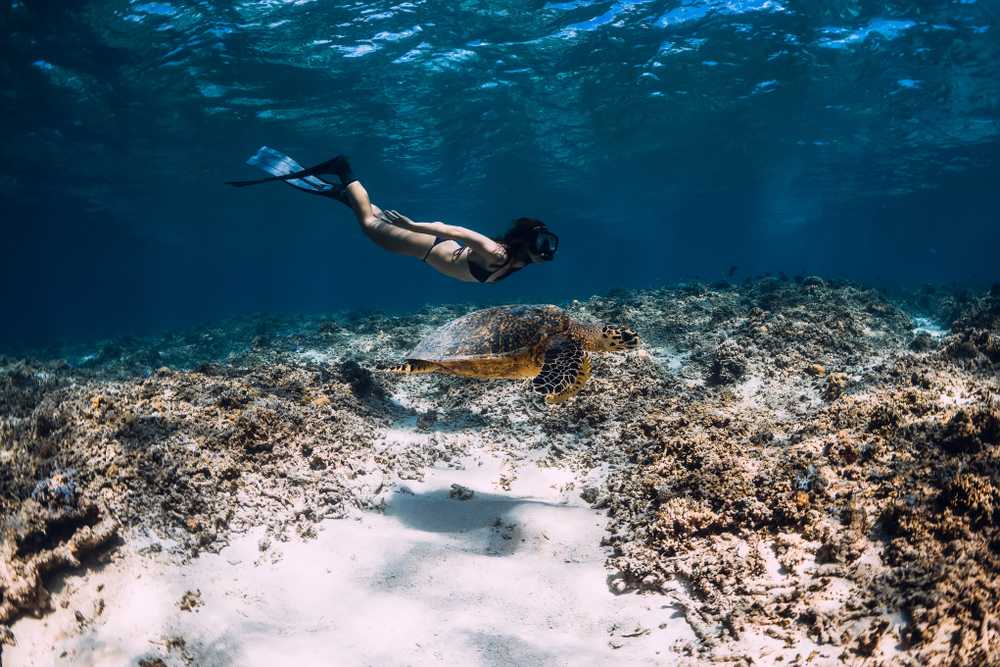 Ko Lanta or Ko Lanta Yai, located near Phi Phi islands is a touristy location which caters to all budgets and tastes. Here, some of the best dive sites in Thailand can be found making for a great experience of snorkelling in Krabi.
Koh Rok Nok is the best spot for snorkelling in Ko Lanta. It is a full-day snorkelling tour and takes about one hour to and from by speedboat. Koh Haa is another snorkelling site which is technically a site for scuba diving site. Its shallow regions allow for some swimming and snorkelling.


The Four Islands are a group of islands which lie east of Ko Lanta and south of Railay Beach on the mainland. The Four Islands consist of Koh Kai, Koh Poda, Koh Mo, and Koh Tup.
Snorkelling tours to the Four Islands from the mainland are popular and are undertaken as day trips by longtail boats or speedboats. The waters are mostly shallow and can be clear on certain parts and a bit murky at others. The best time for snorkelling would be around noon as the bright sunlight makes for the best visibility.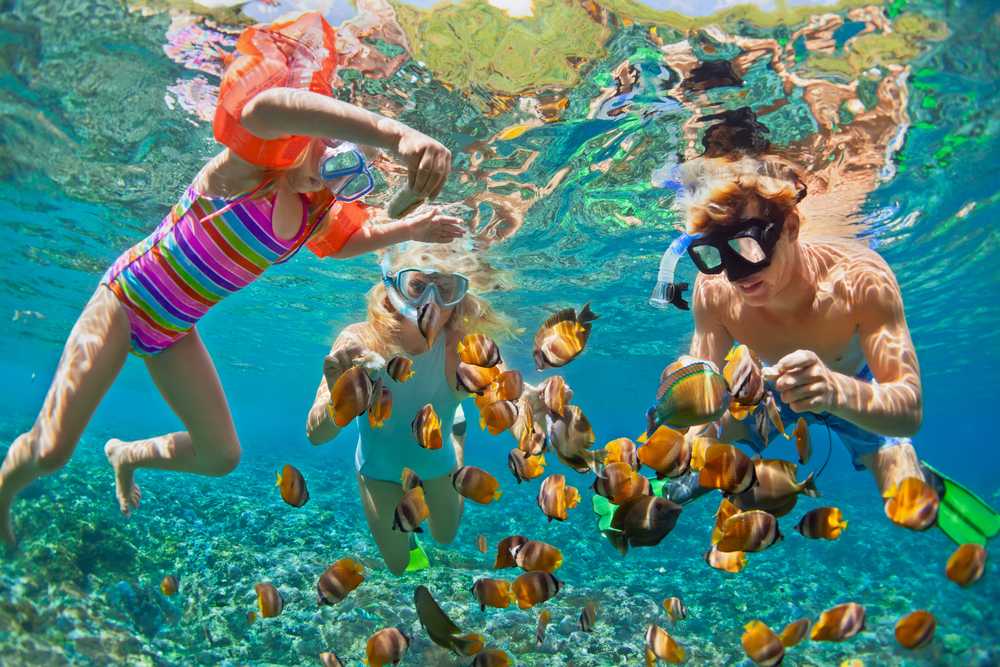 Hong Islands is a group of four islands called the Koh Hong Group. They are generally referred to as Hong Islands or Hong Lagoon and are located off the coast of Krabi. Hong islands are considered to be the most beautiful islands of the region. Boats can enter the lagoon during high tides, but only kayaks can be used to reach the shores during low tide. The shallow coral reefs and sandy beaches make your post snorkel relaxation, perfect on the islands. Ko Daeng Island and Paradise Island are two other beautiful spots here to enjoy open water snorkelling and swimming.


Here Are the Best Operators for Snorkelling in Krabi
1. Kon-Tiki
Kon-Tiki is a certified tour and diving instruction operator based in Ao Nang. They offer services such as PADI certifications of various levels, technical diving instructions. 
Bookings and Snorkelling Tours: Official Website
2. Wetzone Divers
Establised in 2005, Wetzone Divers are an acclaimed diving and snorkeling tour operator based in Khao Lak. They emphasise on quality over quantity and hence offer lesser number of tours than most. The guides and instructors here are well trained and courteous and are also multi-lingual, making for a great experience for tourists of various nationalities. 
Bookings and Snorkelling Tours: Official Website
3. Trip Store Krabi
A locally based travel advisory and tour based company, Trip Store Krabi have almost two decades of guiding and planning activities for tourists to Krabi. They are dedicated to helping tourists at each step of their vacation and offer 24/7 helplines.
Bookings and Snorkelling Tours: Official Website
How to Reach Krabi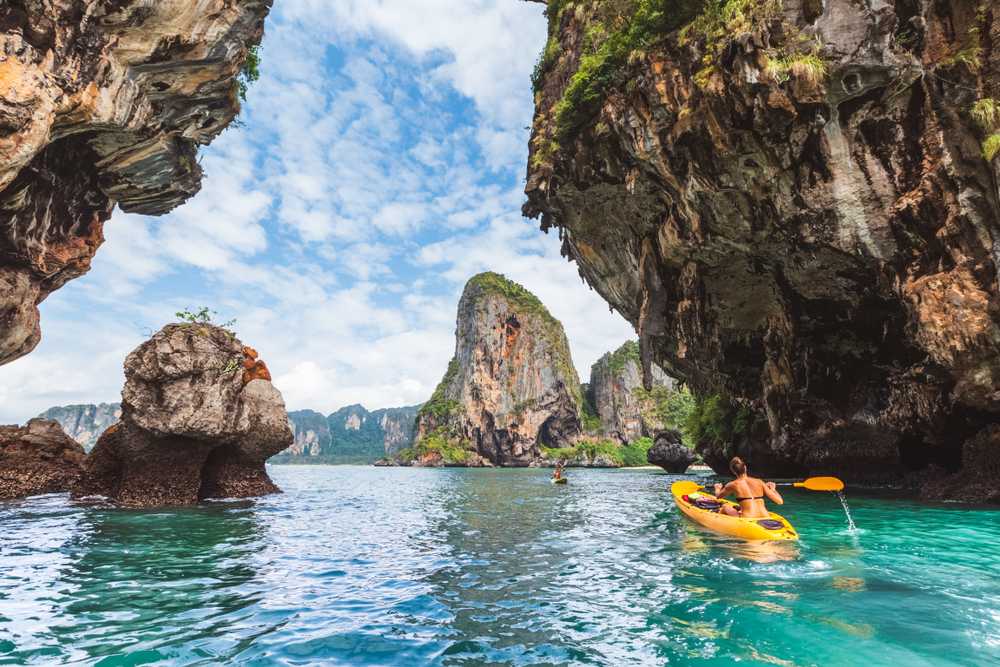 Krabi International Airport is only 15 away from the city centre and is connected to all major cities of the world.
Krabi is also well connected by road. So, you can easily drive yourself to Krabi from other major tourist hubs in Thailand or take buses. Buses regularly ply from Bangkok's Southern Bus Terminal, and they take about 10 hours to reach Krabi and around 4 hours from Phuket.
Cars on hire are also readily available.
Krabi does not have its own railway station, but the nearest station is about 2 hours away at Trang. From there, you can take a local bus or hire a cab.