Blessed with karst mountains, dense mangrove forests, and beautiful beaches,
Krabi
is one of the picturesque destinations in
Thailand
. From going to adventurous outdoor activities to chilling out on a beach, enjoying fantastic seafood - Krabi has it all.
Krabi has the perfect balance of relaxation, adventure, and partying for the contemporary traveller of the 21st century. However, there are some points one must keep in mind before planning a backpacking trip to Krabi.
Is Krabi a Good Place for Backpackers?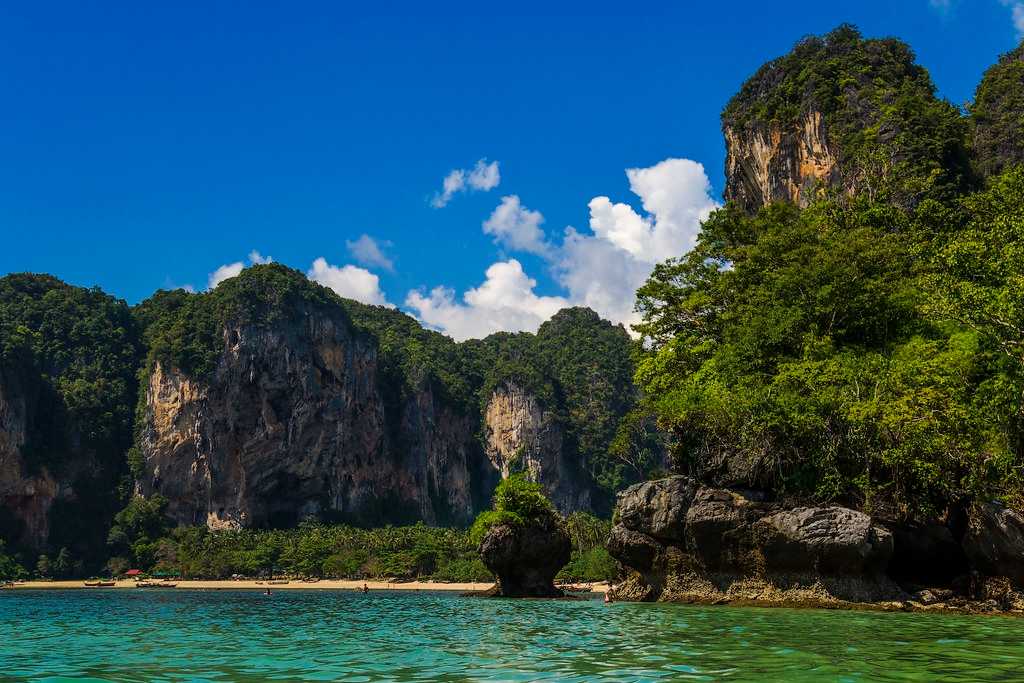 Krabi is a Province located on the southwest corner of Thailand. Despite being on the mainland, one can get a solid experience of island life here. Krabi covers a lot of areas and a lot of tourist attractions which requires a fair bit of travelling. Most of the experiences and stays in Krabi can be a bit expensive for a budget-conscious traveller, but it doesn't mean you should rule out Krabi from your bucket-list altogether. There are still many budget-friendly backpacker's deals to be found.
What Is the Minimum Budget for Backpacking in Krabi?
One should consider spending around 1500 TBH ($50) for a single day in Krabi.
Dorm rooms costs between 180 TBH($6) - 300 TBH($10) depending on the size of the room. Private rooms are around 450 TBH($15) - 755 TBH($25) per night.
Meal prices in Krabi can vary. The average cost of a meal is around 200 TBH($6.62) per person. Sticking to the plethora of street foods on offer are cheaper than meals at a sit-down restaurant. Local transportation costs are around 135 TBH($4.47) per day.
What Is the Best Time for Backpacking in Krabi?
The best time to visit Krabi is from November to March, just after the monsoon, when the weather stays most pleasant and cool. It's the perfect time to spend time on the beaches and enjoy outdoor adventure activities.
April is the hottest month here. In this month, the temperature and humidity are not comfortable for travelling. One of the reasons to visit during this time is the Songkran Festival, the Thai new year.
June to October is the monsoon season. Heavy rainfall takes place during this time. Although the heat and humidity are certainly not inviting, the prices of the hotels drop, making it the most cost-effective time to visit. Also, it is peaceful around this time, because it's not as crowded as the peak season.
Places to Visit While Backpacking in Krabi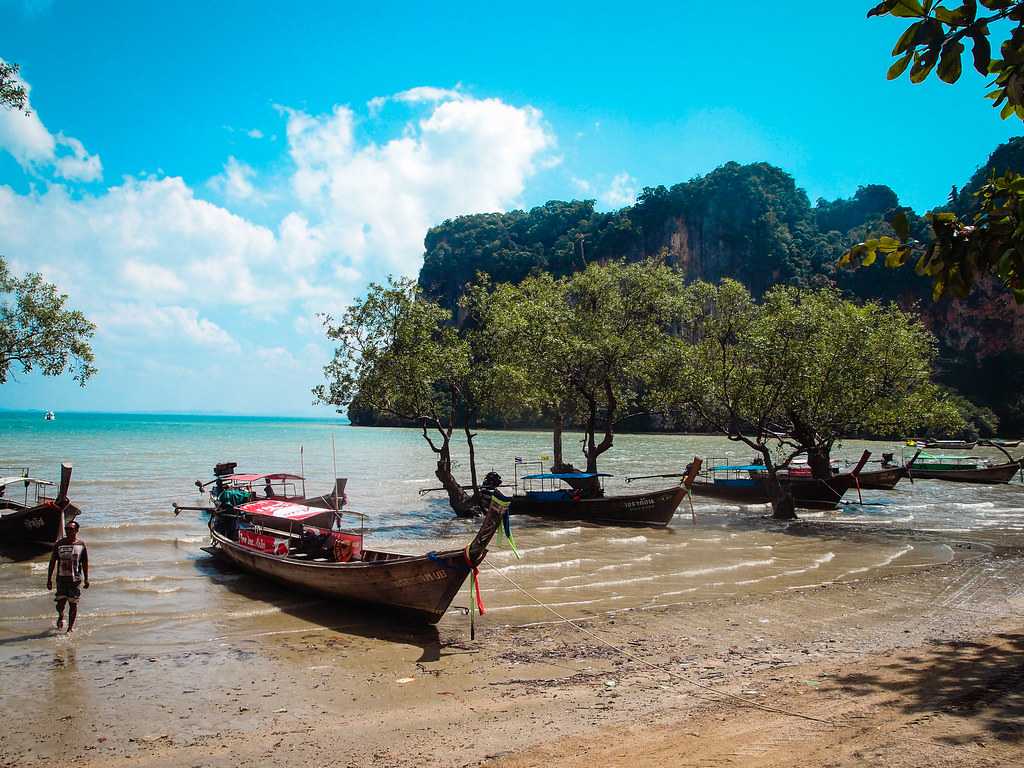 When it comes to accommodation, Krabi has many places where good & affordable hotels are available. But the best area to stay is subjected to the visitors' preferences.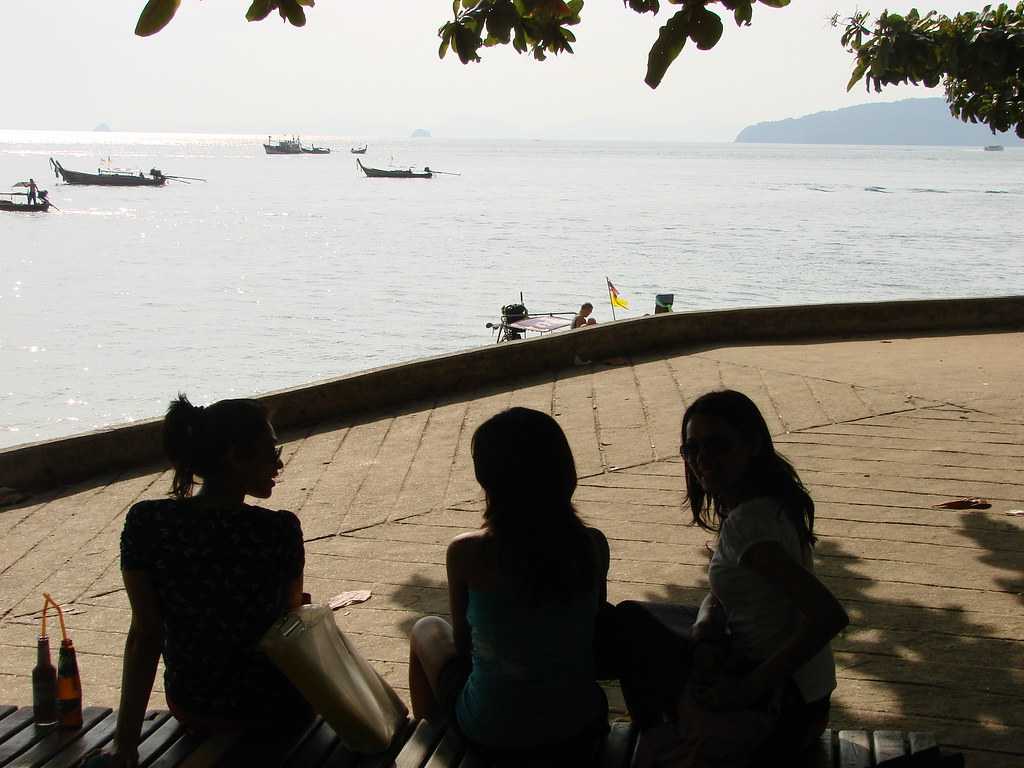 Ao Nang is the main tourist attraction here in Krabi. And there are plenty of accommodation options available here. Al Nang is also well connected to the other regions of Krabi.
It's a great place for adventures like Scuba Diving & snorkelling. But, If you are on a tight budget, renting a kayak and exploring the beach is a fun thing to do here.
2. Ton Sai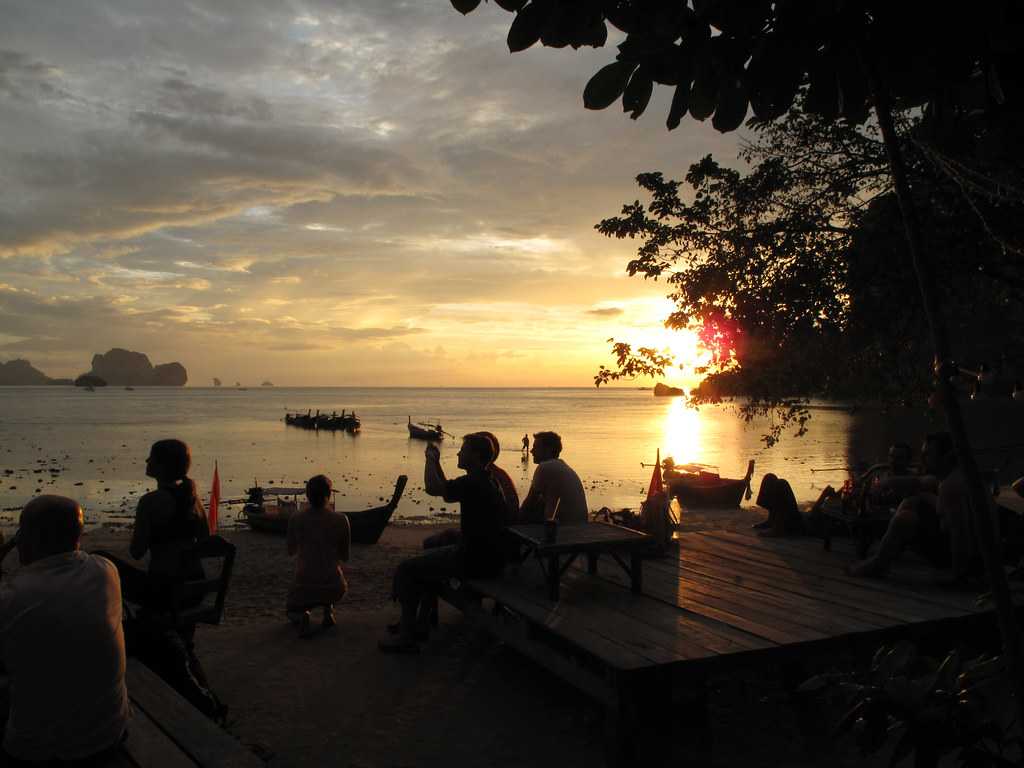 Ton Sai is a paradise for Rock-climbers and backpackers. It's only 20 minutes away from Ao Nang by boat. With no Motorbikes or cars, Ton Sai has a more authentic and raw feel. Also, accommodation here is cheaper than Ao Nang, which suits many backpackers perfectly.

The main attraction at Ton Sai is rock climbing, which is some of the best in the country. Other than that, it's a place to relax and have a good time.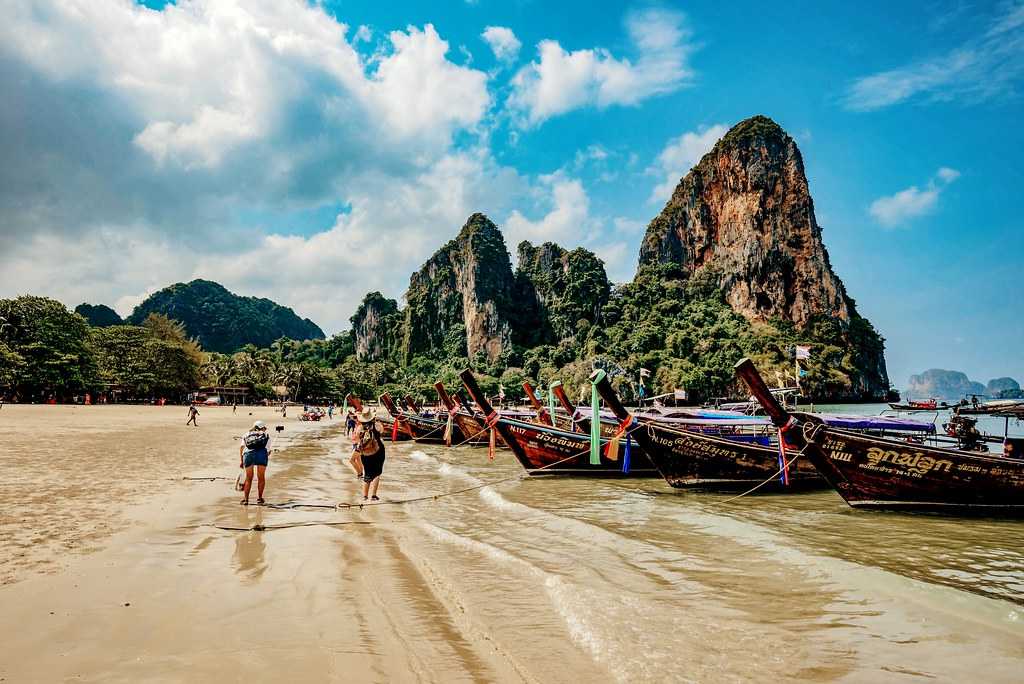 Railay beach is one of the coolest beaches in Krabi. It is surrounded by limestone mountains and beaches, its only accessible by boat. As a result, Railay Beach has a true island vibe to it.
Although you will find the accommodation here are less appealing and more expensive if you are on a tight budget. The main attraction here is the beach. But there are plenty of activities to do here like rock climbing scuba diving and hiking.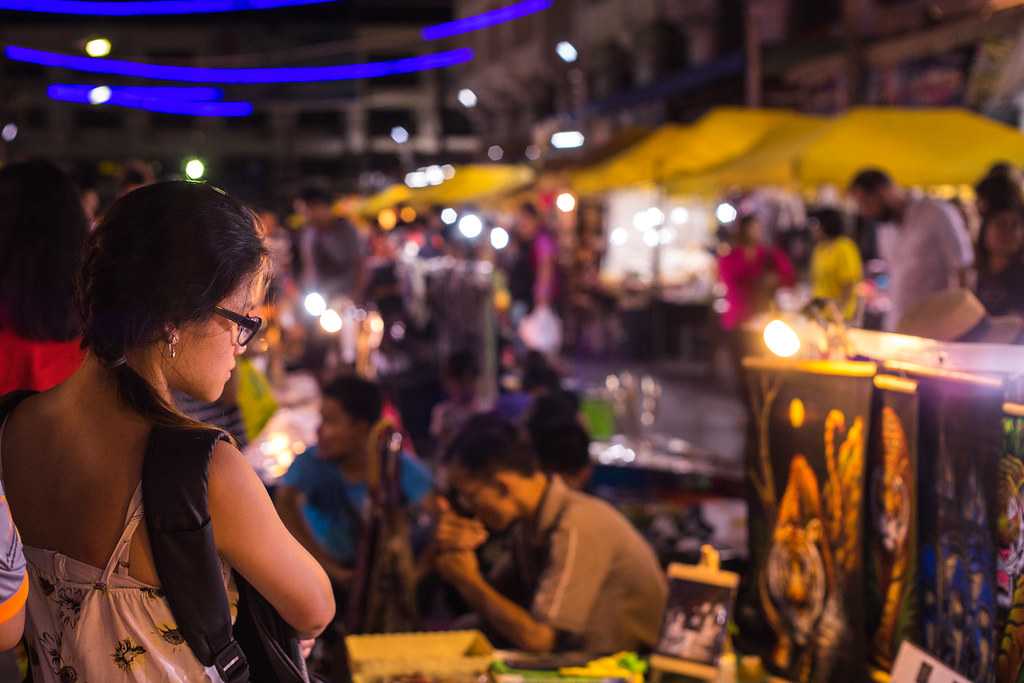 Krabi town is the largest city in Krabi province and also its capital. Krabi town itself has no beaches, but places like Ao Nang and Ton Sai are easily accessible by boat.
Krabi town boasts a local Thai atmosphere with a bustling market along with cheap street food stalls. It also offers good and affordable accommodations for backpackers.
A stroll at the night market is not to be missed. Also, the Tiger Cave temple near the town is a must-visit place. It gives a stunning panoramic view of the surrounding areas.
Ideal Duration for Backpacking in Krabi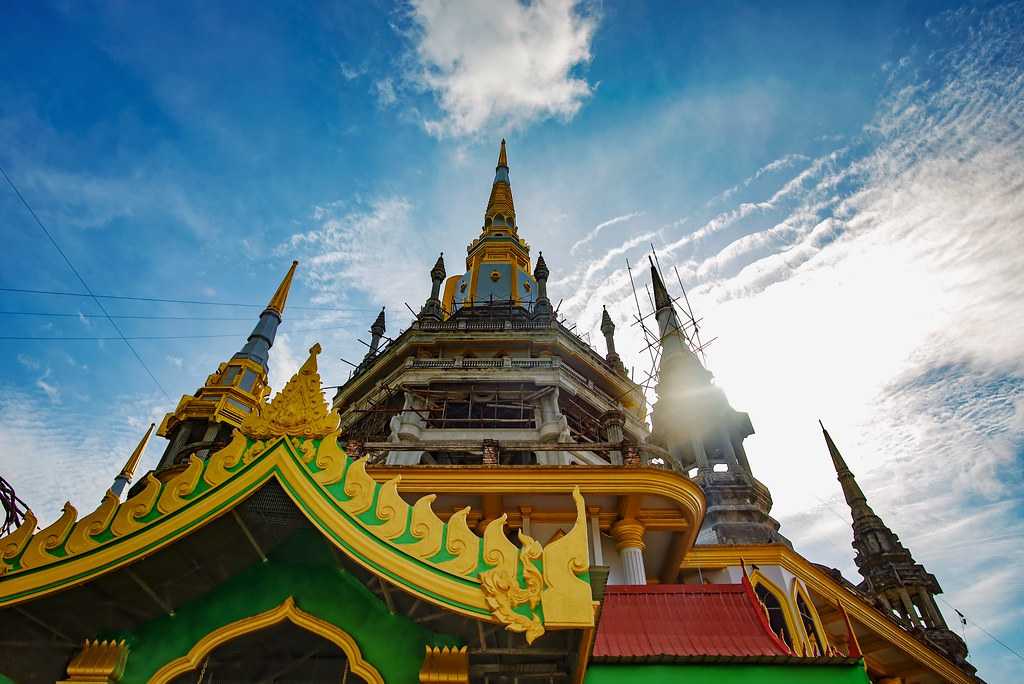 Krabi is a large region and its attractions are scattered across the province. Travel duration in Krabi can vary from 4 days to two weeks depending on the activities you are planning to do.
Visa Requirements for Travelling to Krabi
Flying to Krabi International Airport is a very convenient option if you are planning to visit Krabi. You can get your visa at Krabi International Airport on arrival.
Requirements:

Passport must be valid for over 30 days and issued by the countries eligible to get a Thai visa on arrival.
Must present a valid return ticket within 15 days.
Staying address in Thailand which can be verified (proof of hotel booking).
Visa on Arrival fees (2000 TBH) must be paid in cash and Thai currency only.
Proof of having appropriate means of living( 10,000 TBH/person or 20,000 TBH/family)
Tips for backpacking in Krabi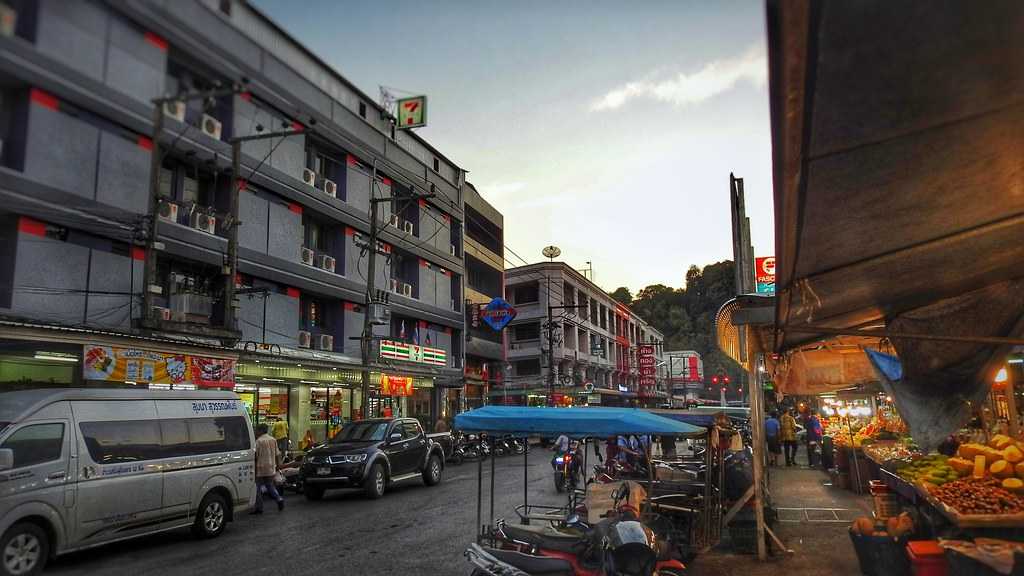 Always take sunscreen with you. Going to a beach without sunscreen or a hat is not recommended.
Hire a guide and listen to your guide. Also, watch out for monkeys. They can snatch your bags or cameras, which will be difficult to get back.
Shops and markets only accept local currency. So it is better to change money beforehand.
Only drink sealed bottled water.
Travelling solo can get very expensive. Find like-minded people and tag along with them.
We have shared so much information with you. Now its time for you to pack your bags and go on a trip to Krabi and return home with unforgettable memories.